Brentwood Home Meditation Pillow Giveaway
This post may contain affiliate links which means I make a commission if you shop through my links.
 Disclosure Policy
A huge thank you to Brentwood Home for providing me with a free review copy of this bundle and also for providing a giveaway to one of my readers. I was not compensated in any other way for this post. All opinions are mine.
I am so excited to offer you a chance to win an awesome Holistic Wellness Bundle from Brentwood Home.
The bundle includes a meditation pillow, a latex/kapok pillow, and a meditation candle.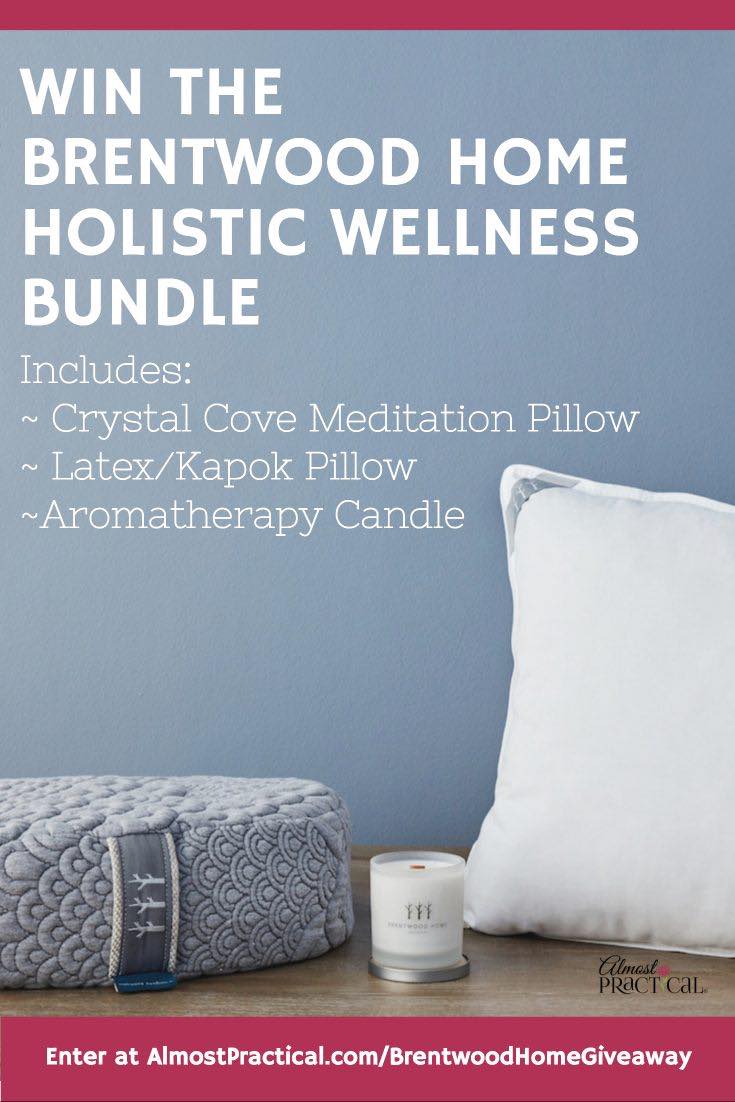 UPDATE: This giveaway has ended but use this link to visit the Brentwood Home website and use the code OURHOME to snag 10% off anything in the store.
Making Meditation a Part of Your Day
A few years ago a book called the Miracle Morning
by Hal Elrod took the world by storm. The basic premise is that adding a routine of meditation and exercise to your mornings can lead to a more productive and fulfilling life.
I am a busy person – a mom, a blogger – meditation in the morning was never something I even considered.
But around the same time that the book came out, Oprah and Deepak were offering a free 21-day meditation experience.
So I figured, why not give it try.
And you know something? It works.
When I add meditation to my mornings and stick to that routine – my days are amazing, at least to me.
It adds elements of peace and focus that have long lasting effects.
Making Meditation Comfortable
In the beginning, my idea of meditation was to just sit on the couch, huddled under a cozy throw, with my dog happily jumping in my lap trying to wake me up.
But the more that I progressed with meditation, the more I realized that more structured set up might be a good idea.
So, I was pretty stoked when Brentwood Home approached me and asked if I would review their Holistic Bundle.
It was just what I needed to make my mornings even more miraculous.
The Brentwood Home Holistic Wellness Bundle
The Crystal Cove Meditation Pillow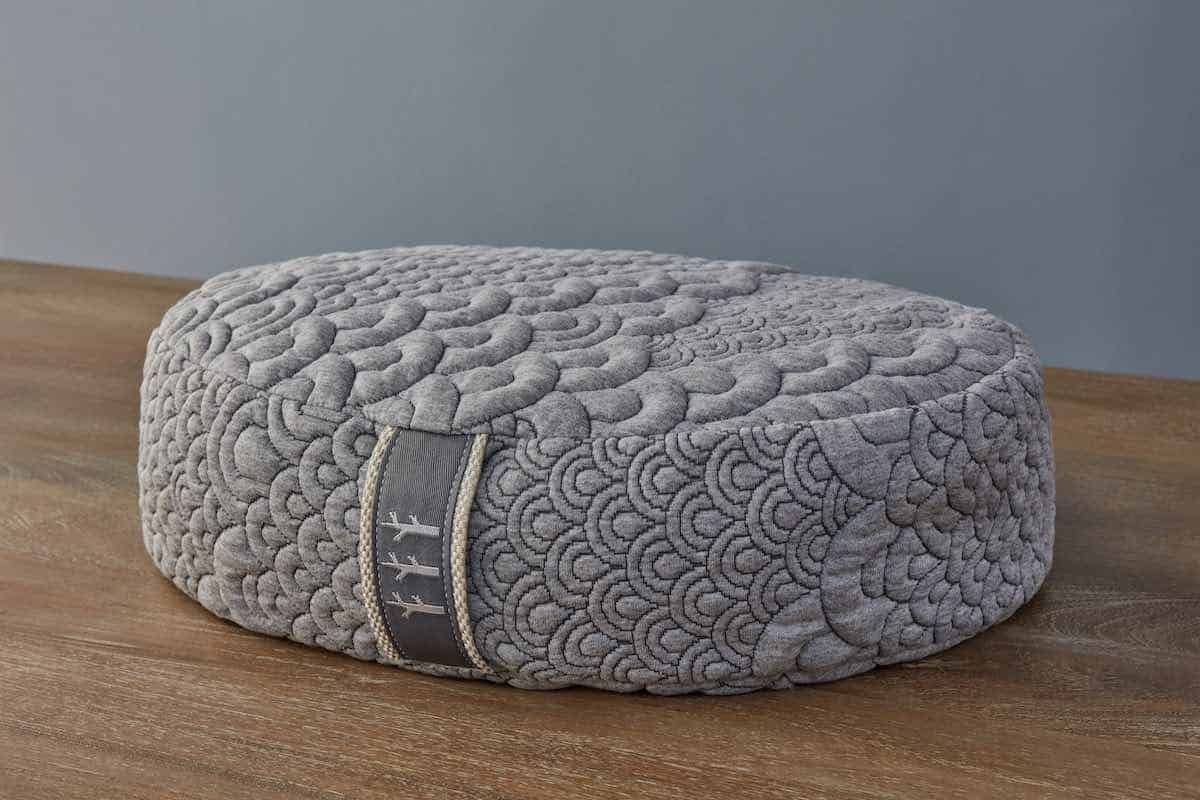 The Brentwood Home Crystal Cove meditation pillow is a compact oval "pillow" with a gorgeous and soothing gray quilted cover.
Notice that I put "pillow" in quotes – because the fill in this cushion has more of a beanbag texture (it is actually filled with buckwheat hulls that can be refilled). This makes the meditation pillow really firm and supportive.
I am someone that is not incredibly flexible but I can sit very comfortably on the floor using this meditation cushion.
And I do feel so ZEN when I use it.
The Latex/Kapok Pillow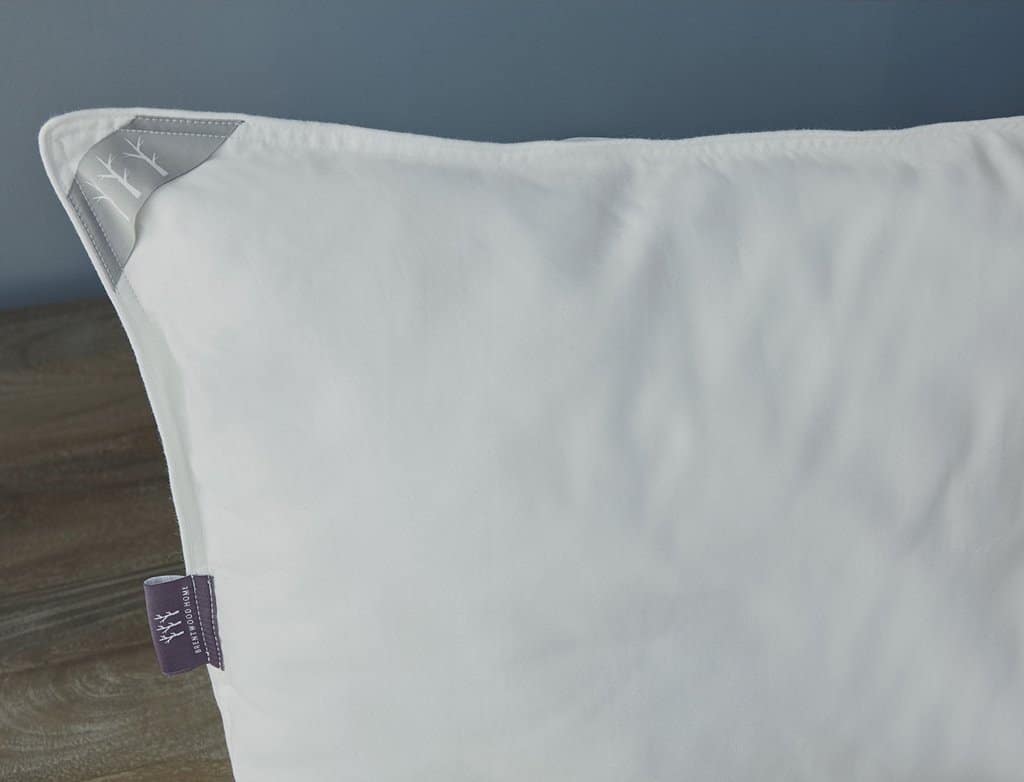 Brentwood Homes included the Helena latex/kapok pillow in my Holistic Wellness Bundle and I think I am in love.
This pillow is soft yet firm and has given me a good night's sleep for the last few days.
I am a side sleeper have found most pillows to be either too fluffy or too flat. Not so with the Helena pillow from Brentwood Home, which has provided just the right amount of support.
It also sports a 100% organic cotton cover.
Meditation Candle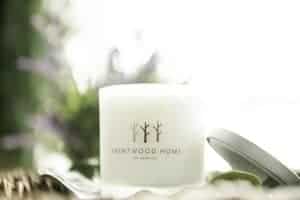 Brentwood Home also included a Lavender scented soy meditation candle in my Holistic Bundle. This candle is so fragrant, even without lighting.
And the wick, I just have to mention the wick – it is a wooden reed instead of a standard fabric wick.
About Brentwood Home
I am really impressed with the quality of the items in the Holistic Bundle from Brentwood Home.
From the attention to detail in the stitching and the fabrics, to the use of all natural materials, to the fact that all of its products are made in the USA (California to be exact), Brentwood Home has shown it's commitment to its customers and the environment.
Brentwood Home's line of products also includes mattresses, bedding for adults and kids, and even all natural pet beds for our all important fur babies.
Please take a moment to visit Brentwood Home on their website, Facebook, Twitter, Pinterest, and Instagram.
Enter to Win A Holistic Wellness Bundle of Your Own
This giveaway has ended but you can use this Brentwood Home coupon code for 10% off anything in the store. Just click this link to visit the store and use code OURHOME at checkout.
If you would like a chance to win the Brentwood Home Holistic Bundle fill out the entry form below (make sure to read the terms and conditions first):