Practical Last Minute Holiday Gifts – Ideas You Can Get Now
This post may contain affiliate links which means I make a commission if you shop through my links.
 Disclosure Policy
From now until the end of the year, my time is not mine. Today my task is to run around and find practical last minute holiday gifts because even though I thought I was done shopping, I really am not.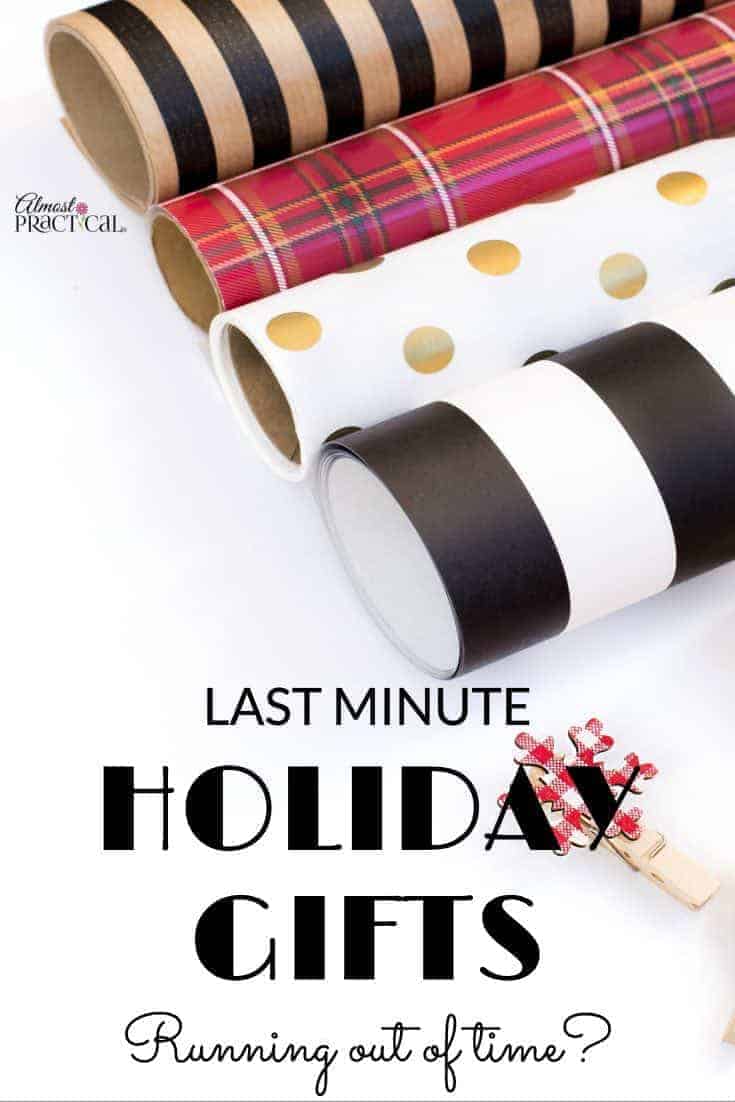 These last few days is that awkward time where shopping online is dicey. You may or may not get it on time. (Amazon Prime has saved my bu** more than once during the holidays).
Spoiler Alert: If you are on my last minute holiday gifts list – then stop reading right now!
So here goes.
Practical Last Minute Holiday Gifts
If in Doubt, Buy Jewelry
Call it a hunch or an observation, but most women I know don't buy jewelry for themselves.
Now, I am not talking about Claire's or the sixty percent off shelf at Kohl's – I'm not dissing those, I am a frequent visitor.
But the jewelry I am talking about are the baubles that you find IN the glass case at Kohl's or perhaps at an actual jewelry store.
I keep bringing up Kohl's because they have like the most awesome coupons. If you are a cardholder, you can usually score between 15 to 30 percent off your order and sometimes even stack on a 15 to 20 percent off of jewelry coupon.
So that means that you can score a diamond necklace (doesn't that sound so posh?) for maybe even less than a hundred dollars.
Talk about impressing that special someone.
Electronics Accessories
Ok, everyone needs some electronics in their life. But it has gotten a bit tricky because there are so many different platforms out there.
I find that extra charging cables, like this snazzy one from Anker, extra headphones, and even SD Cards or memory sticks make great stocking stuffers.
If you want to go one step further, these Bluetooth over ear speakers from Bluedio are still in the "affordable" (I know that affordable is relative) category, but still quite novel.
When I buy electronics as last minute holiday gifts, I try to stick with something a little unusual that the person might not already have.
If I'm splurging and getting something really expensive, then I want to know the exact make, model, etc.
Nobody wants the headache of standing in the return line.
Gifts for the Cook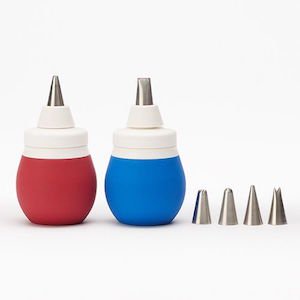 I've heard it said that nobody wants to get something for the house as their Christmas present.
I beg to differ. As an on again/off again cooking aficionado and always on gadget fanatic, fun things for the kitchen are fun for me.
Again, think out of the box – what would someone really like to have that they wouldn't necessarily buy for themselves?
A few things that I can think of are a vegetable spiralizer like this one from OXO, herb scissors (really, there is such a thing), a John Boos cutting board, or a nice kitchen knife.
I found this really cute Food Network cake frosting silicone bulb set, that I snapped up for a little baker in my life.
One thing to keep in mind is to make sure the item is not very big – unless you know that the person really wants it. Some kitchens, like mine, have limited space.
Gifts for the Blogger
Buying last minute holiday gifts for bloggers is actually one of the easiest things you can do.
Most of us lust after online blogging courses and services. What could be easier than that?
One of my favorite blogging courses is Elite Blog Academy, and while it is jam packed with content about blogging, it doesn't come cheap. Helping the blogger in your life out with the tuition for this class would probably make her year.
Another course I love (that would make a great gift) is Making Sense of Affiliate Marketing.
Both of these blogging courses are designed to teach bloggers how to make money from their blogs. If you think about, these could really turn into the gifts that keep on giving – in a very good way.
Your Last Minute Holiday Gift Ideas
So, spill the beans – what are some last minute holiday gifts that you have had to conjure up in a pinch? Tell us in the comments below.
Happy Shopping!
Stock photography for this post is from Hauté Stock.