What Size is A6 Paper?
This post may contain affiliate links which means I make a commission if you shop through my links. Disclosure Policy
When choosing a planner – you might be wondering what size is A6 paper?
A6 measures in at 4.1 x 5.8 inches (or 10.5 x 14.8 cm, or 105 x 149 mm).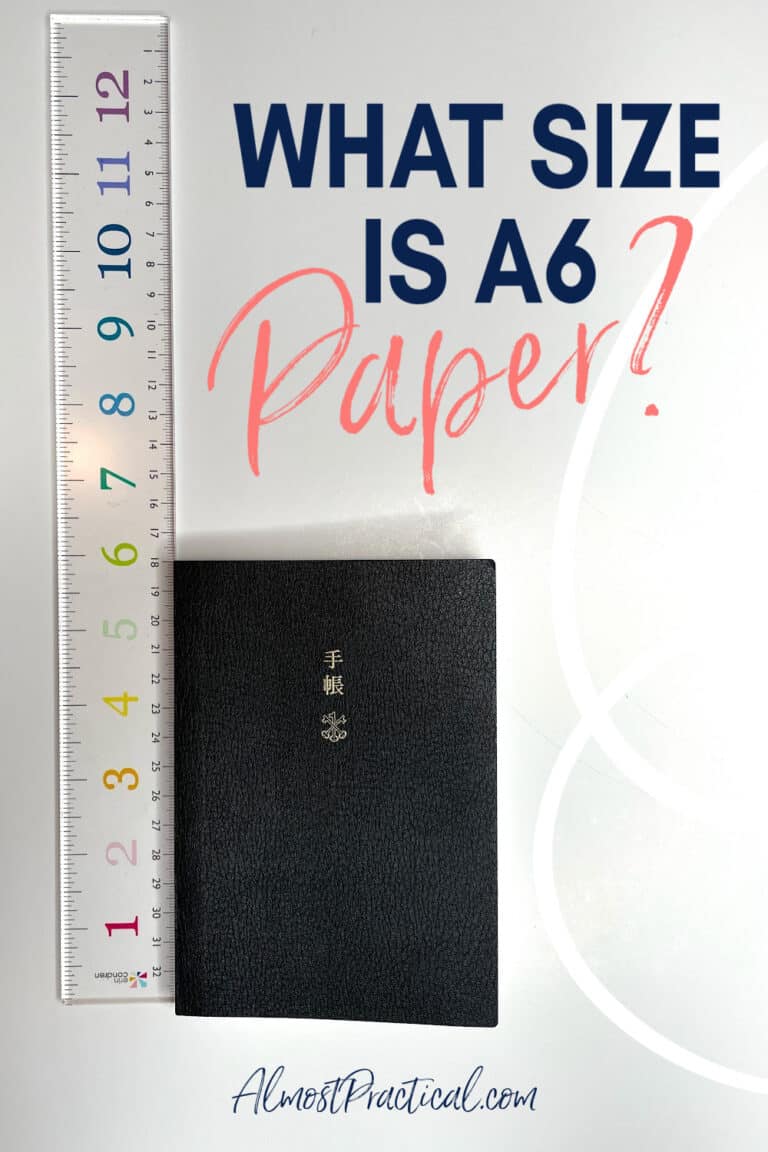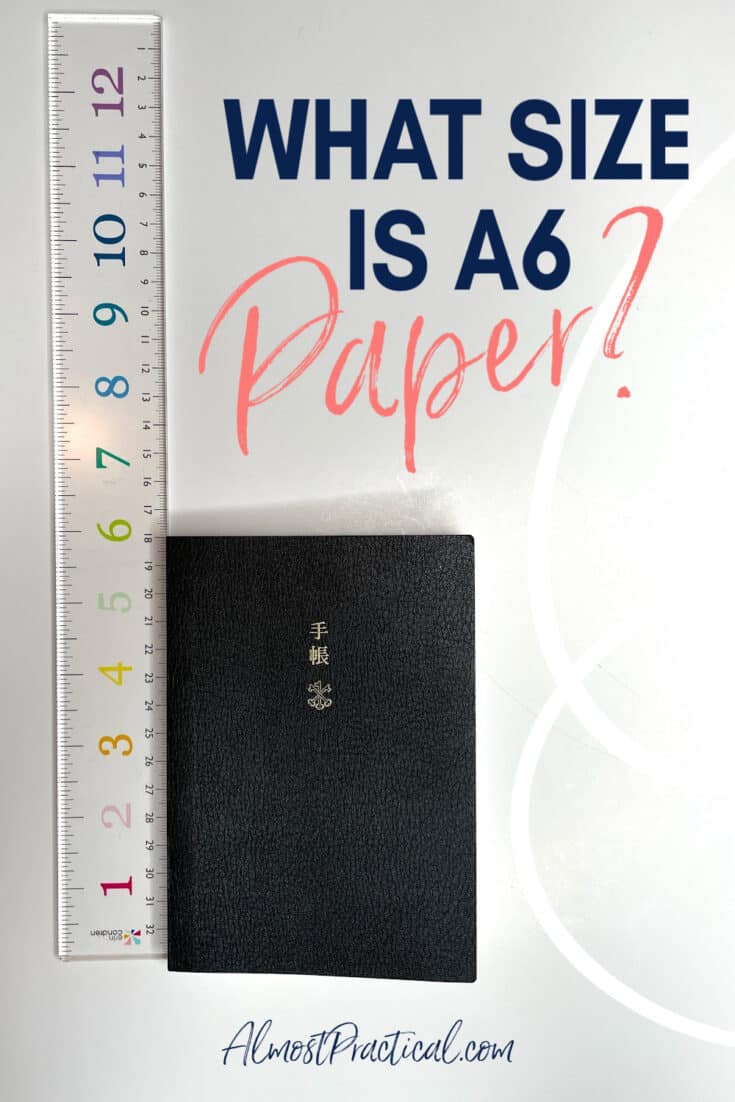 How Big is A6?
At 4.1 x 5.8 inches, an A6 planner is considered a small or personal size planner.
For reference – think of a 4×6 photograph or index card – A6 paper would be roughly that size.
Comparing Planner Sizes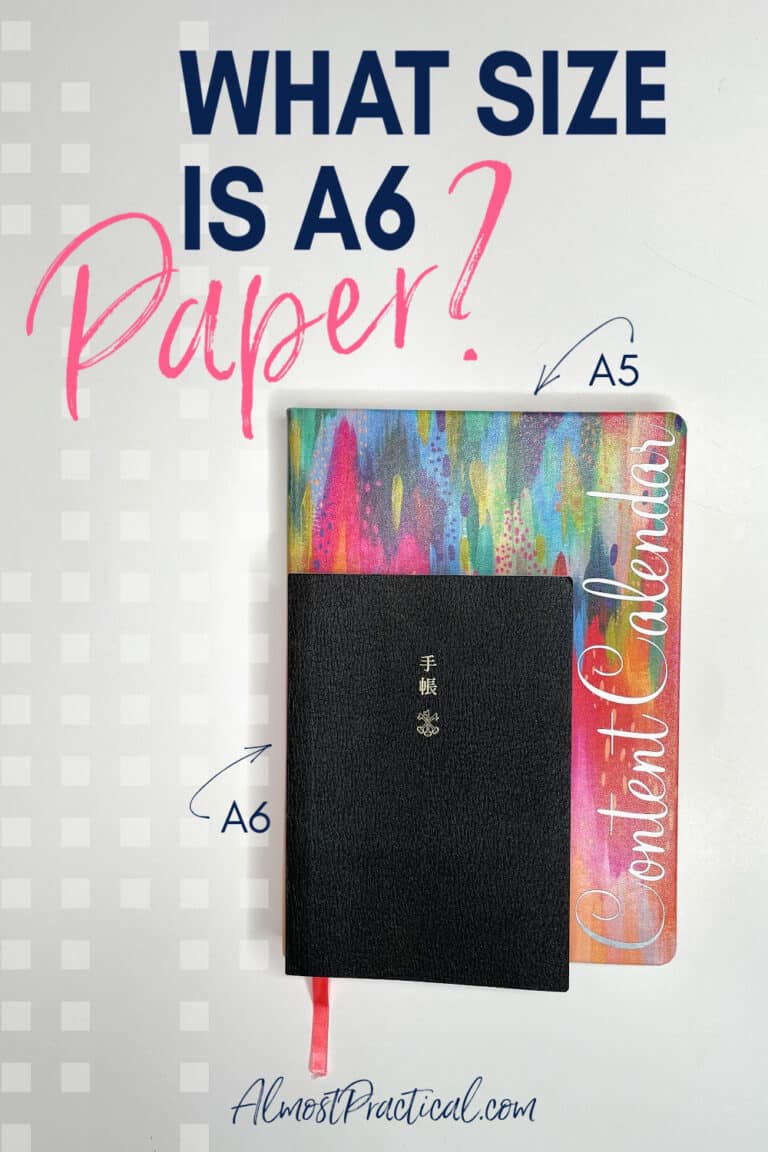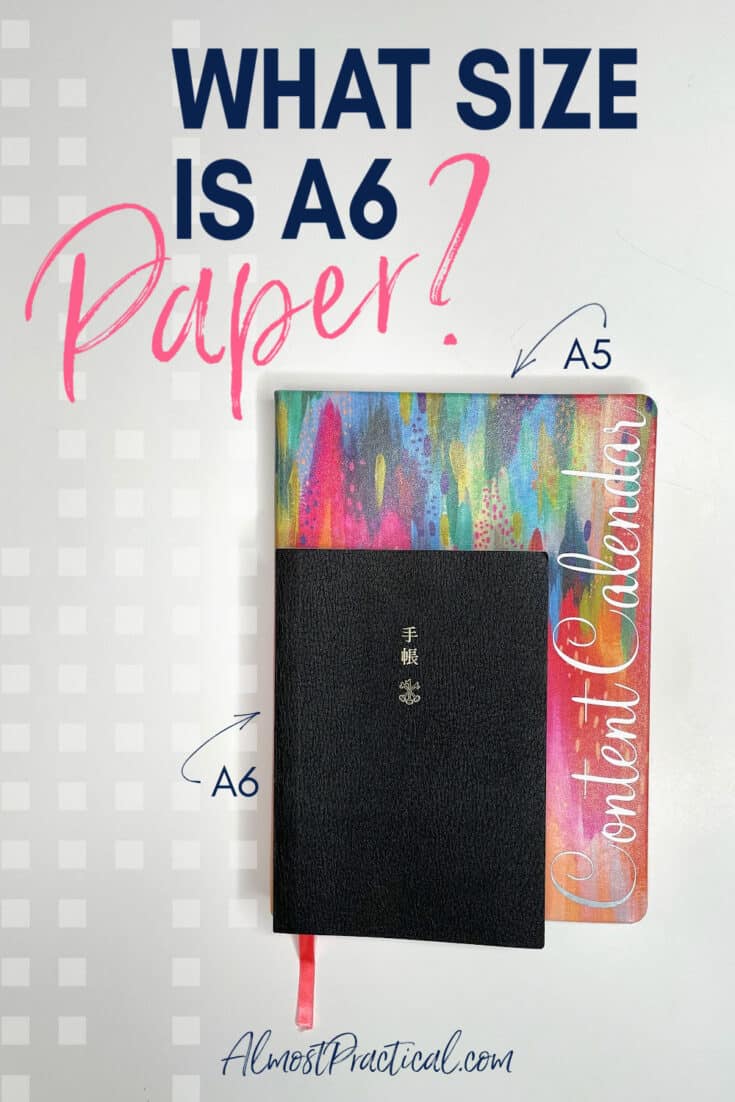 In relation to other planners, the A6 is smaller than A5 but bigger than A7.
Oddly, the smaller the "A" number is, the larger the paper.
A4 paper size is 8.3 by 11.7 which is very close to letter size paper
A6 paper size is 4.1 x 5.8 inches
A7 paper size is 2.9 x 4.1 inches
If you are looking for the sizes in other units of measurement – I found a really neat paper size calculator on the Paper Sizes website where you can just plug in the size you are looking for and the unit of measurement to get the dimensions.
Which Planner Size Is Best?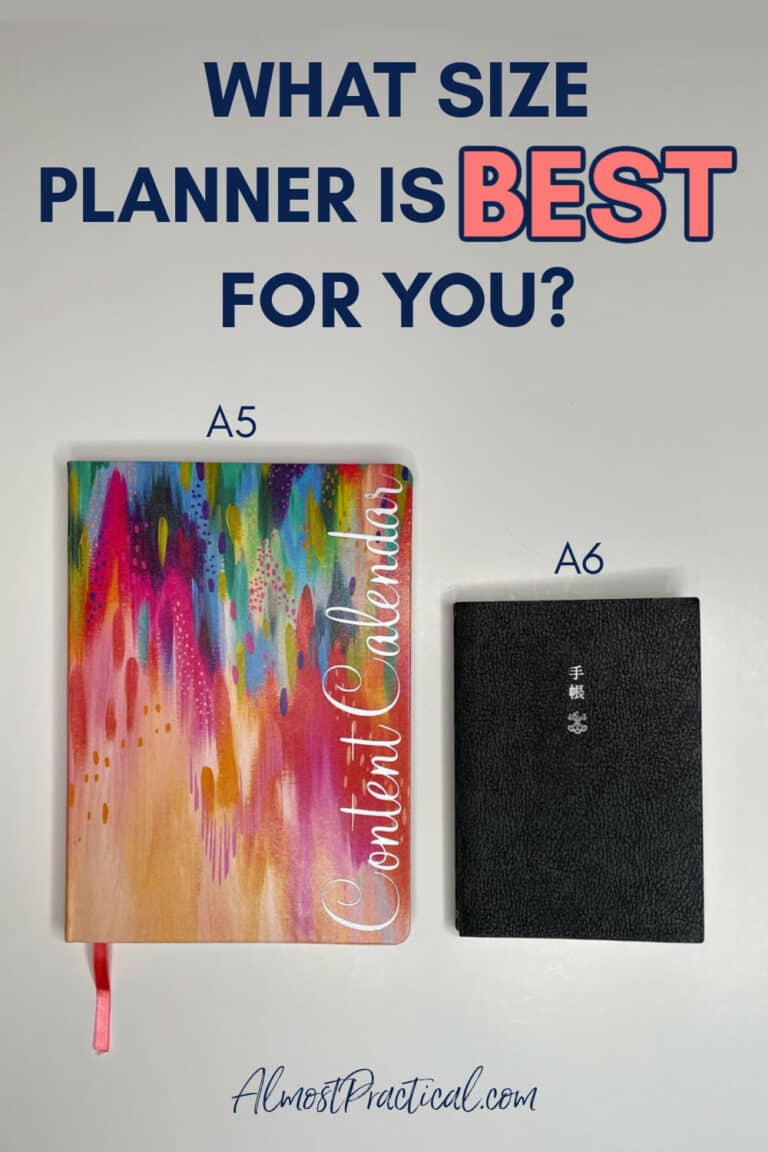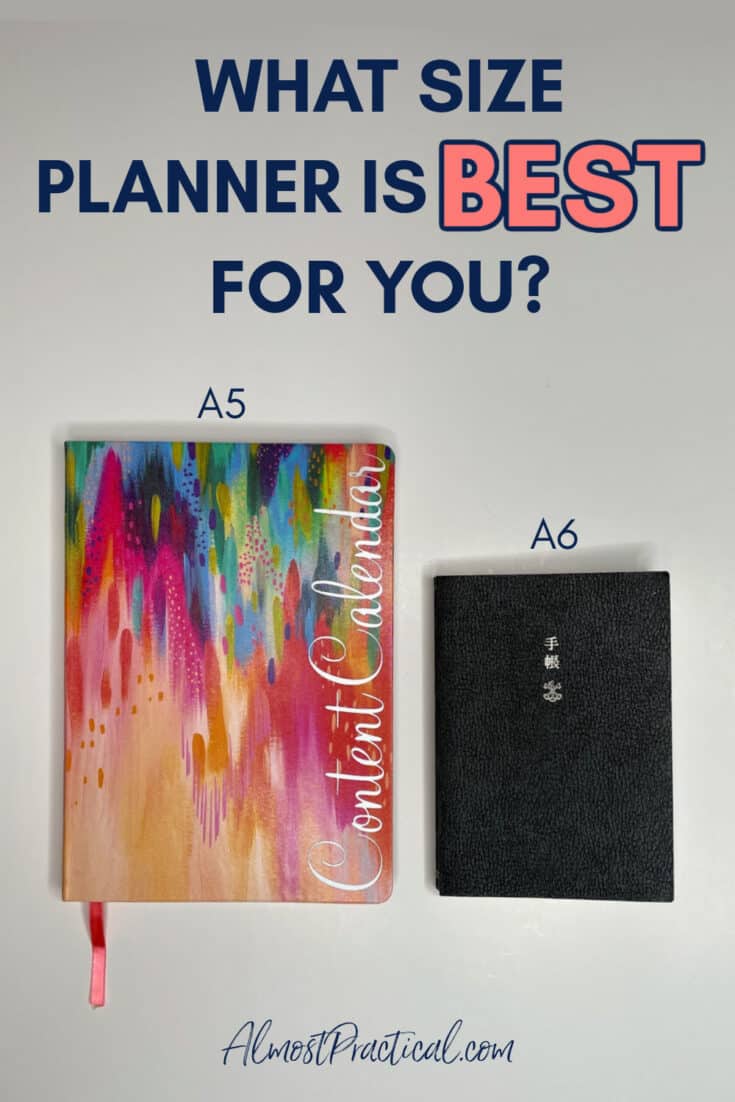 When it comes to planners, the best size comes down to personal preference.
I like A5 size planners because my handwriting is on the bigger side so there is plenty of space for me to write. They are also small enough to fit into a handbag or backpack without adding too much extra bulk.
On the other hand, I love my A6 Hobonichi – you can read my review of the A6 Hobonichi Techo Planner Book here – because the one page per day layout also gives me enough space to jot down my plans and the smaller size is super cute and portable.
One thing to consider when choosing the right size for you is the binding of the planner.
The binding on a ring or disc bound planner may constrain your hand when you write (although you may be able to pull the pages out). Whereas a lay flat binding, like that on the Hobonichi, will give your hand more freedom.
List of A6 Planners
While A5 planners are quite common, it is much more tricky to find planners in an A6 version. Here are a few to choose from:
I will add more to the list as I find them – but they are hard to find.
Many companies have a Personal or Pocket size that is almost but not exactly an A6. An example is this one: The Franklin Planner Compact Size is not quite an A6 but measures in at 4.25×6.75 inches.
A6 Planners Are Cute But Not Common
Planners in the A6 size measure at 4.1 x 5.8 inches. This is size is cute and compact but hard to find.
However, you can find similar but not exact A6 size planners at a variety of companies. Usually, these are proprietary (not standard) sizes with names like Personal, Pocket, or Compact Size.
Just be sure to take note of the dimensions and how they compare to the A6 dimensions before you buy.