Organize Your Important Documents the Easy Way
This post may contain affiliate links which means I make a commission if you shop through my links.
 Disclosure Policy
I received a free copy of the book, Cell Phones Don't Work in Heaven for purposes of this review. However, the opinions expressed in this article are my honest thoughts and observations.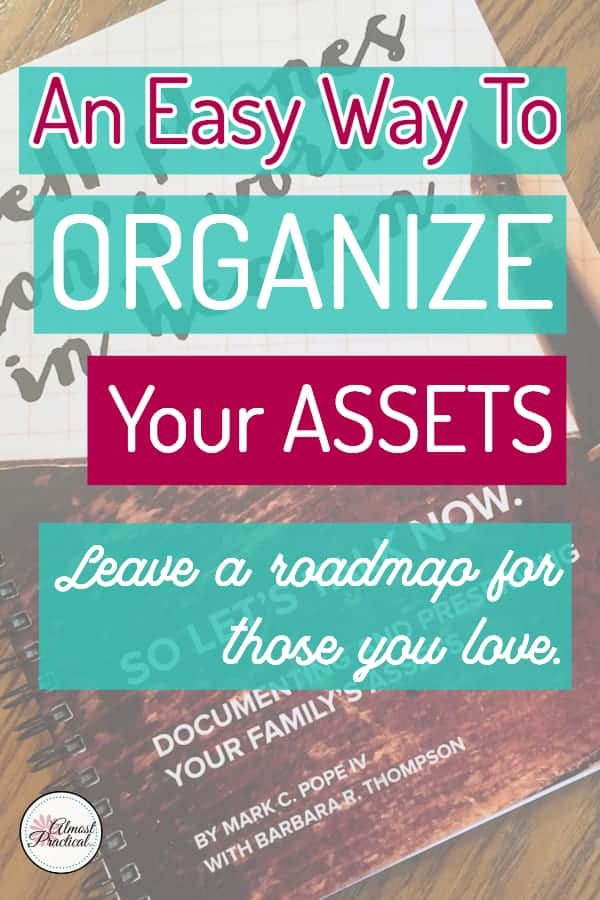 Cell Phones Don't Work In Heaven by Mark Pope is not just a book – it is a genius way to organize your important documents.
If something bad – I mean really bad – were to happen to you today, would the people that you love be able to pick up the pieces of what you left behind?
Would they be able to figure it all out and at the same time work through their grief and sorrow?
For most of us that answer is "no".
We don't often put together a checklist of what we do on a daily basis or a roadmap of our affairs.
But we are great at leaving instructions for the babysitter when we go out for an evening.
And we usually leave a punch list for our co-workers if we take a vacation.
Why is that?
No one likes to think of their own mortality.
It's the kind of stuff that happens to other people but not you – until it does.
Author Mark Pope had his wake up call when he was shot in a hunting accident.
Luckily, he got a second chance.
That was when he realized that his family had no idea where to find important documents, passwords, and policies.
Determined to right that wrong, he began to write everything down.
As his list of important information grew longer, he realized that everyone could benefit from creating this type of a roadmap.
And that was when the workbook Cell Phones Don't Work in Heaven was born.
When Mark asked me to review his book, I jumped at the chance.
As a professional organizer, I worked with clients everyday that need a book like this.
Ironically, I see that this is not just an estate planning checklist but a valuable tool to use during life, as well as after.
The Day After Your Last Day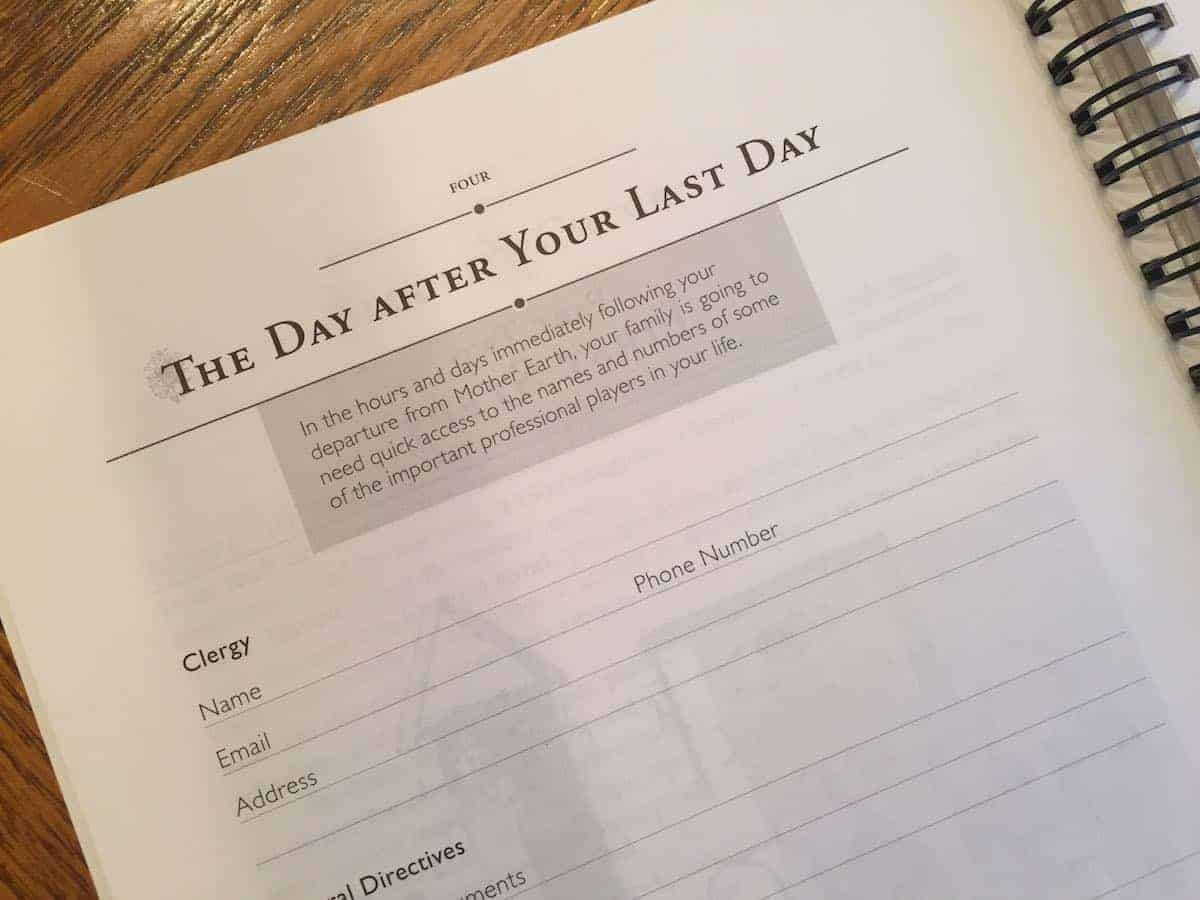 This is where the book begins.
It's along the lines of "If you are reading this then I must be gone."
On this day, your family will be operating in a thick fog of emotion. So, if you have any preferences about your funeral arrangements this is where to list them.
Yes, your funeral arrangements.
Organize More Than Just Your Finances
Cell Phones Don't Work in Heaven goes far beyond helping you to organize your important documents and your finances.
It digs deep into your life and gives you a place to record all of those little things that other people might not know.
Prepaid service contracts – who talks about those?
And the kids or elderly parents – they don't come with directions. You need to provide them to make sure the people that depend on you are well provided for.
Pets too.
Guess what?
Leave Instructions for Your Things
We all like to take the high road and say that things don't really matter.
But many family relationships have broken up over grandma's china or her engagement ring.
In your will, you might leave things to certain people. But maybe you want to explain your thoughts and why you did what you did.
This is the place to write it all down.
And what if you become disabled?
Your Family Will Need Your Important Information
You don't need to kick the bucket for this book to be useful.
If you become permanently or temporarily disabled – it is wonderful to be able to hand over the responsibility of running your life to somebody else.
A family that I know has an adult son that recently became disabled.
The parents are elderly – and they are struggling as they try to manage his finances.
He is completely unable to help them.
Not surprisingly,
This Book Will Help You Organize Your Important Documents and More
Honestly, by the time you rope everything into this book, I think you will probably start using it on a daily basis as your own checklist and guide to managing your daily life.
It's not a bad way to get organized.
I think that you will find it to be a work in progress. Recording accounts, thoughts, and reminders as they come up is a great way to get a handle on your assets and to do some future planning.
Mark Pope has given us a workbook that you can turn into a priceless resource.
What Planning Have You Done?
What estate planning measures have you taken to let others know about your wishes and affairs after you are gone?
Resources
You can find Cell Phones Don't Work in Heaven on Amazon.com here.
You can get in touch with Mark Pope via his website at CellPhonesDontWorkInHeaven.com.
Here are more tips for organizing your important documents and passwords that you may find to be helpful.