Cupcake Surprise Dolls – A Fun Twist on an Old Favorite
This post may contain affiliate links which means I make a commission if you shop through my links.
 Disclosure Policy
Cupcake Surprise Dolls are a fun twist on a traditional doll. They also make a great gift for little girls and boys.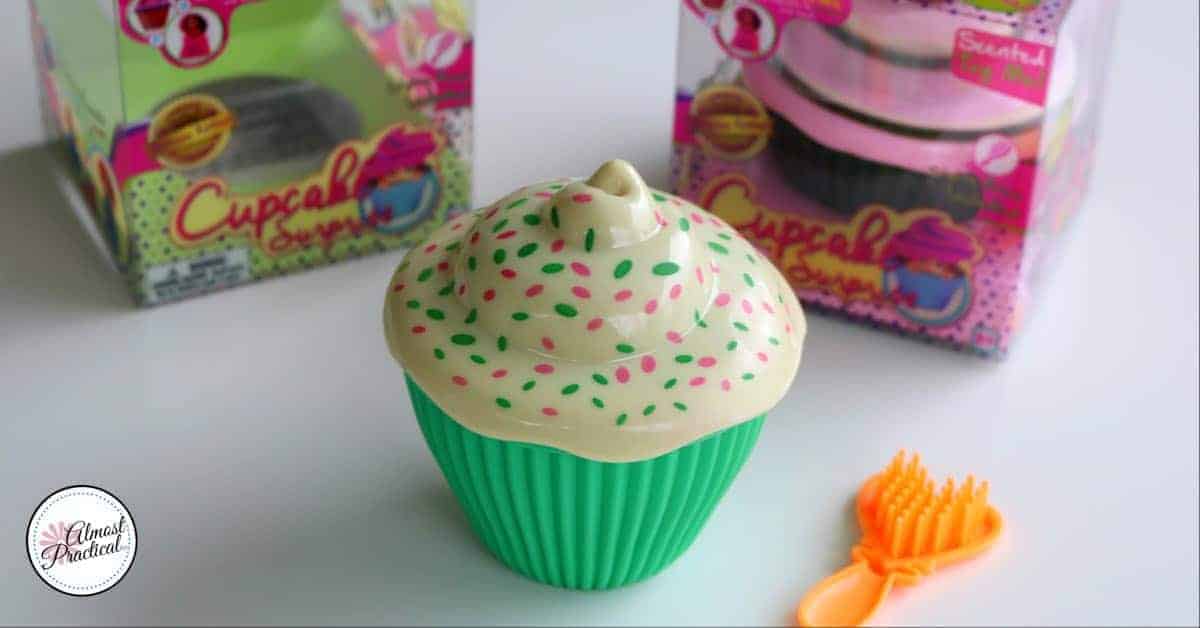 I had the pleasure of meeting with Sunny Days Entertainment at Blogger Bash 2017 and they gave me a sample Cupcake Surprise Doll at their booth.
It was really cute – and I think it makes for a lovely small gift or stocking stuffer for girls from ages 4 to 6, so I wanted to write about it.
More Toy Reviews For Young Children
What Are Cupcake Surprise Dolls?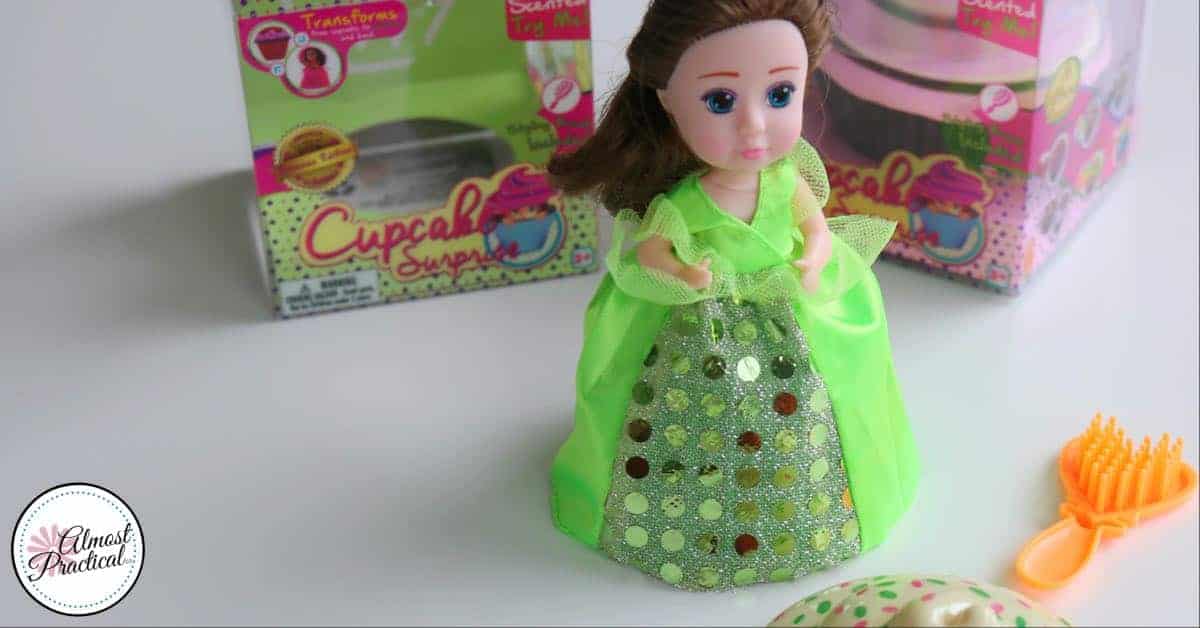 Is it a cupcake or is it a doll?
At first blush, it looks like a delicious treat – something that would be perfect in a toy kitchen like this one.
But wait a minute!
This cupcake actually has a little surprise inside.
You take off the "frosting" and nestled in the silicone cupcake liner is a beautiful doll.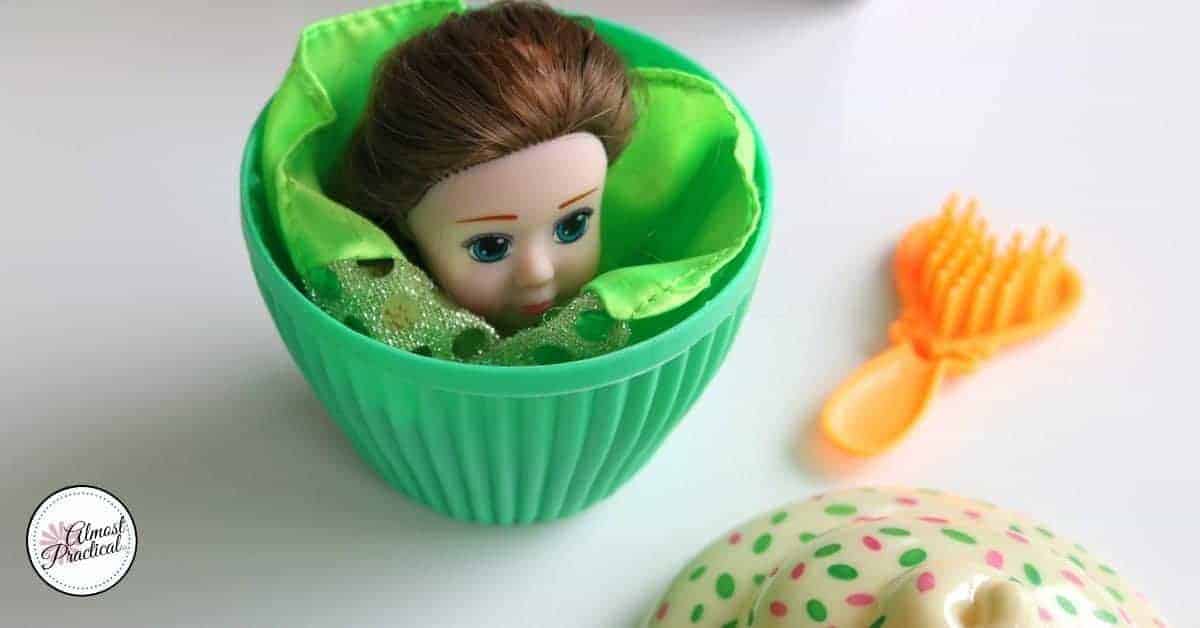 Flip down the cupcake liner and it becomes a gorgeous gown.
The frosting becomes a sun hat, complete with an under chin elastic to keep it secure.
Each doll also comes with a colorful little hairbrush.
And did I mention …
Every Cupcake Surprise Doll is scented like a real cupcake – and when you open that box, a wonderful aroma wafts out.
I think that ours was Apple but there are only 6 scents listed on the box:
strawberry
vanilla
grape
chocolate
lemon, and
caramel.
Which Doll Will You Get?
There are 12 different Cupcake Surprise Dolls to choose from. Each one is unique.
You can either order from Amazon here and be surprised at which one you get (which seems to be the best deal) or you can choose the exact Cupcake Surprise Doll that you want from this selection.
The box mentions the following Cupcake Surprise Dolls (click their names to see what each one looks like on Amazon):
Brittney | Candie | Esther | Debby | Jenny | Kaelyn | Lorie | Maya | Ailly | Liza | Marilyn | Sabrina
I believe that my Cupcake Surprise Doll is Debby.
And it might be fun to collect them all.
There are also Cupcake Surprise Mini Dolls if you are looking for something a bit smaller.
Do You Collect Cupcake Surprise Dolls?
Tell us which ones are your favorites in the comments below.
And if you are wondering what the heck this Blogger Bash thing is – keep reading below.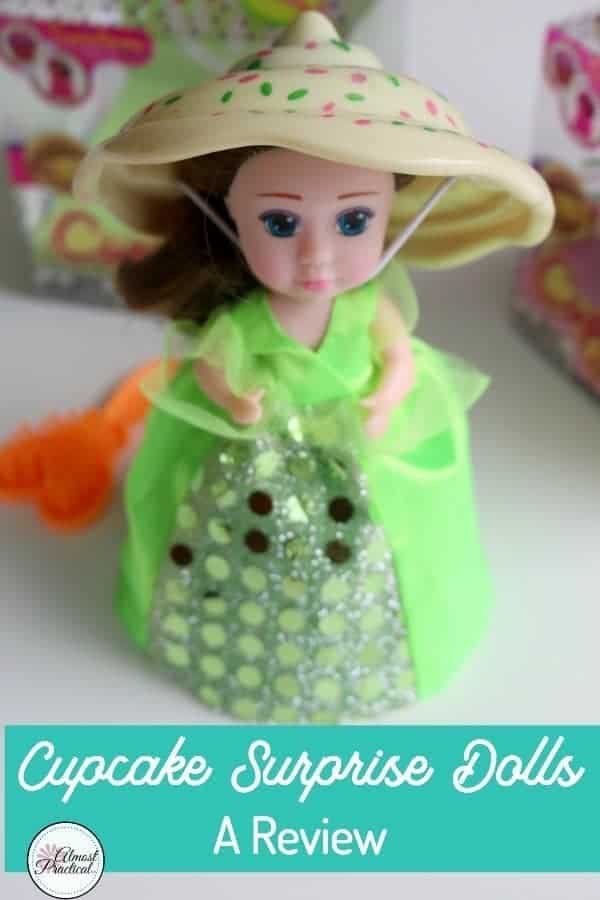 What Is Blogger Bash?
Just in case you were wondering – Blogger Bash is a really fun blogging conference.
One of the events at the conference is called Sweet Suite and it is sponsored by the folks at the Toy Insider.
Toy companies come from all over and set up booths to showcase the seasons hottest toys.
I had a blast playing with Hatchimals, checking out a soon to be released 3D Print Shop from IDo3D (I won one – so review coming soon!), and generally taking off my adult hat and being a kid again.
After the conference the brands put together a huge Swag Box filled with toys, which they sent to us at home.
Update: In 2108 Blogger Bash morphed into a standalone Sweet Suite 2018 which I also had the pleasure of attending.
Just check out the fun stuff here:
This weekend I will be visiting with family that have kids of all different ages – so I will get opinions from the real toy experts.
If this looks like fun, maybe …
You Should Start a Lifestyle Blog
I started blogging back in 2007 as a way to create a little side hustle as a stay at home mom.
Little did I know that it would blossom into something so fun and rewarding.
If you are wondering if blogging is right for you – take this quiz or read these blogging for beginners FAQ's.
Once I got really serious about blogging I took a course called Elite Blog Academy (EBA).
It covers blogging from A to Z and helped me to grow this blog to where it is today.
In EBA I learned the importance of networking with other bloggers and brands – and that is why I decided to attend Blogger Bash.
I met some great people and now have a huge box of swag to write about and play with.
What are your thoughts on blogging?