Stink Bug Card Game Review
This post may contain affiliate links which means I make a commission if you shop through my links.
 Disclosure Policy
Disclosure: My copy of the Stink Bug Game was included in a "swag box" that I received for attending the Sweet Suite – a toy conference for bloggers and media. All opinions are my own.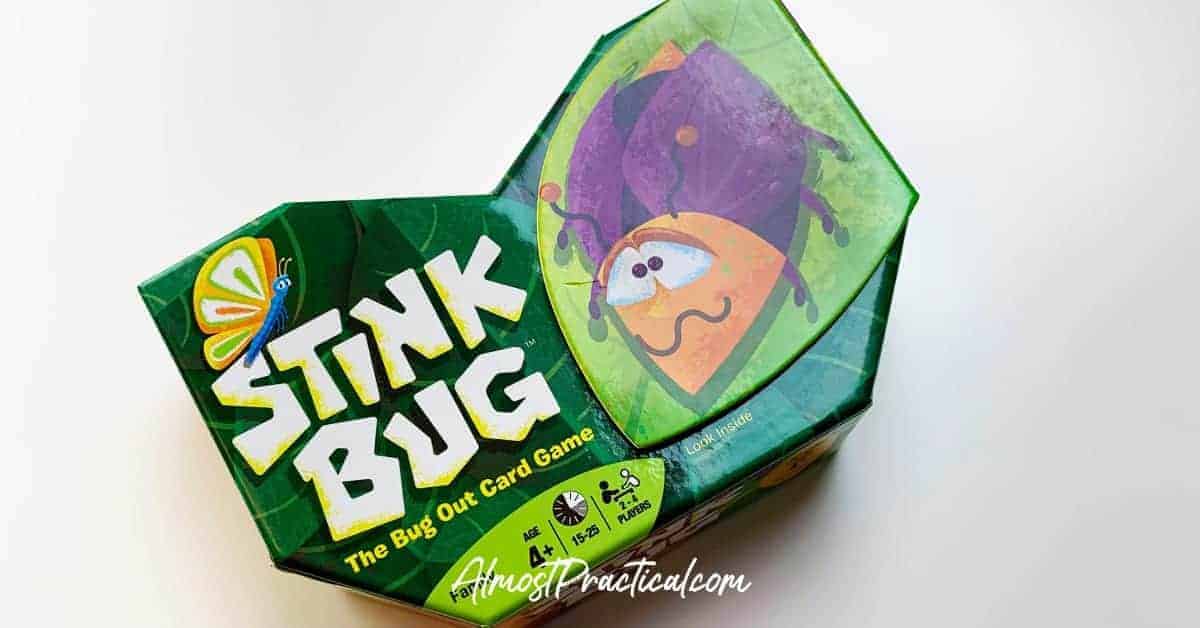 The Stink Bug Game offers a unique and fun twist on a "matching" style card game.
This game is for two to four players and is geared towards the younger set with a stated age of four and up.
More Toy Reviews You Might Like
What Is Included in The Stink Bug Game Box?
This game consists of 76 large, leaf shaped cards made of a sturdy cardboard – easy for small hands to grab onto.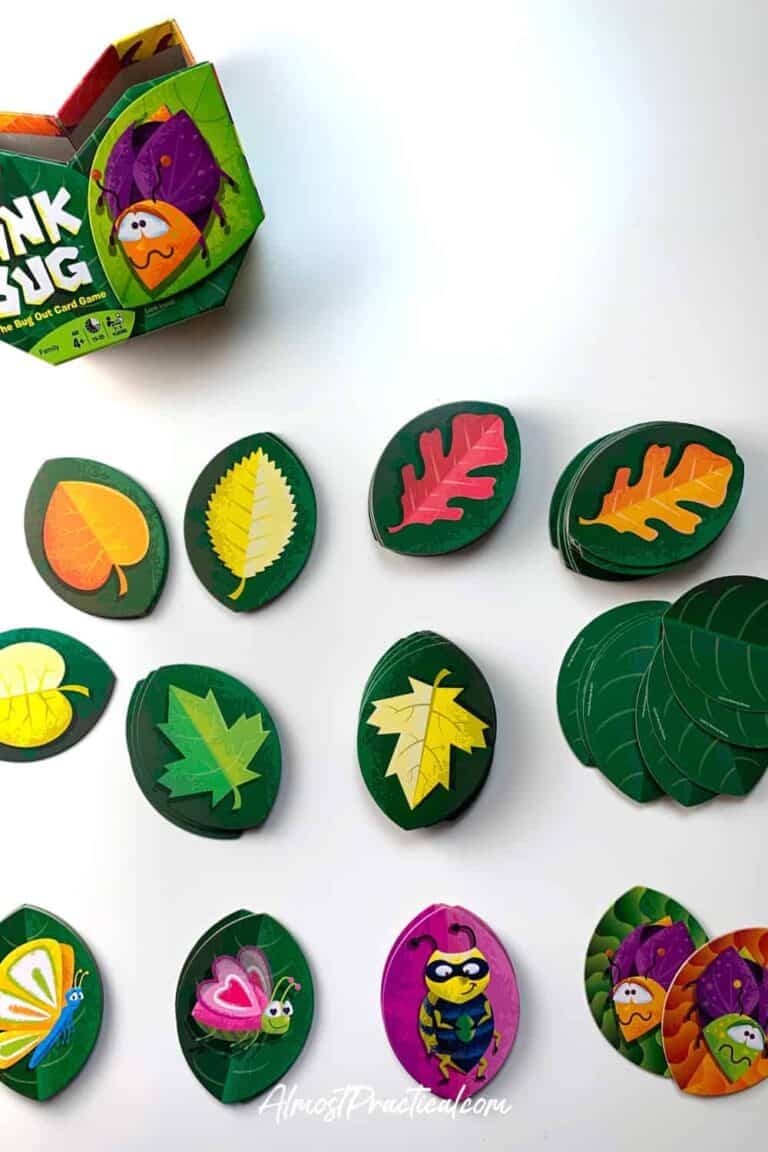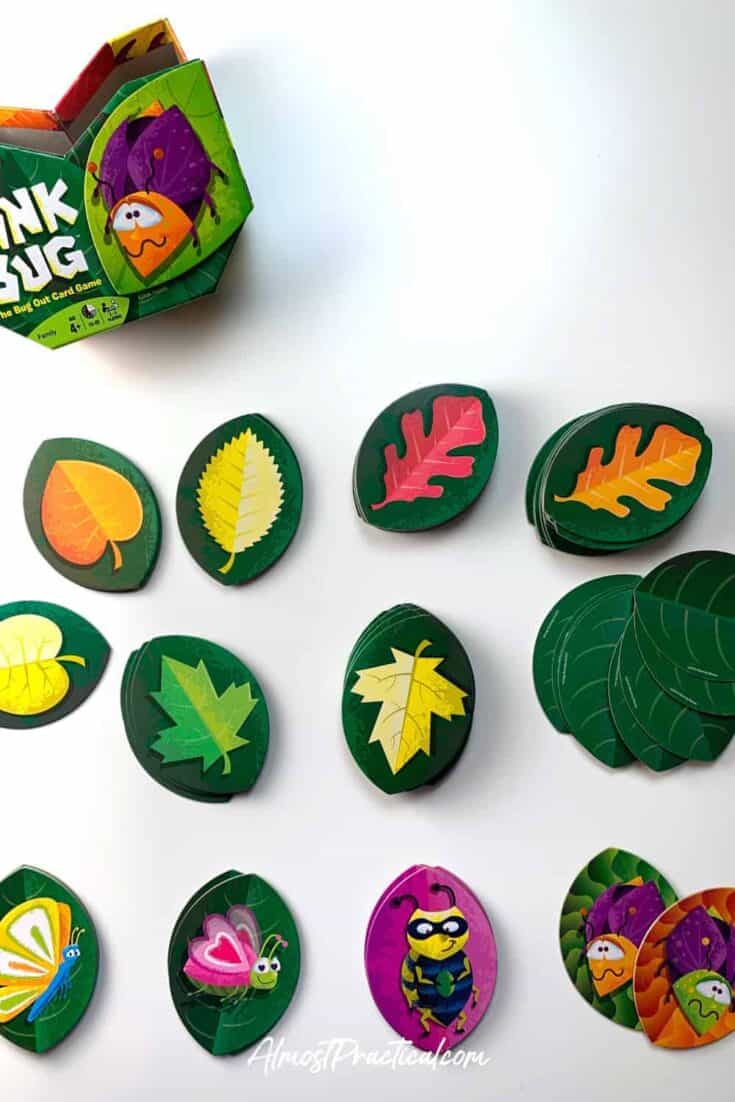 All of the cards have a dark green leaf pattern on one side.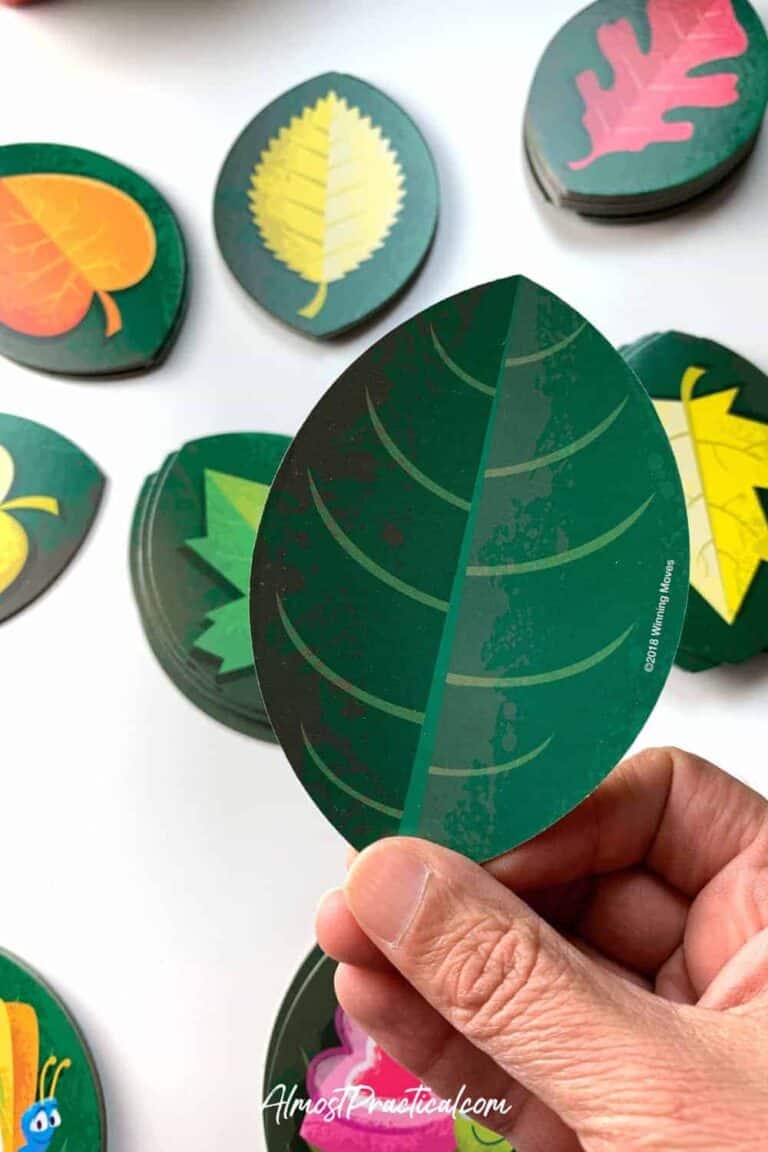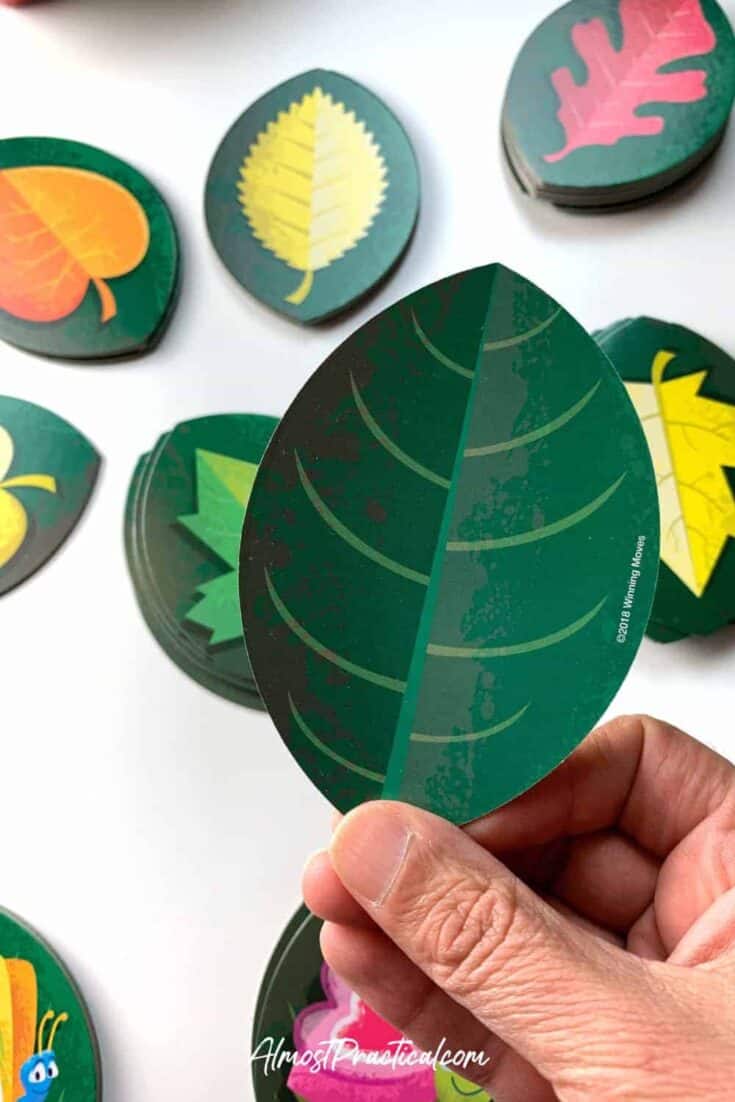 Most of the cards have a colorful leaf on the other side.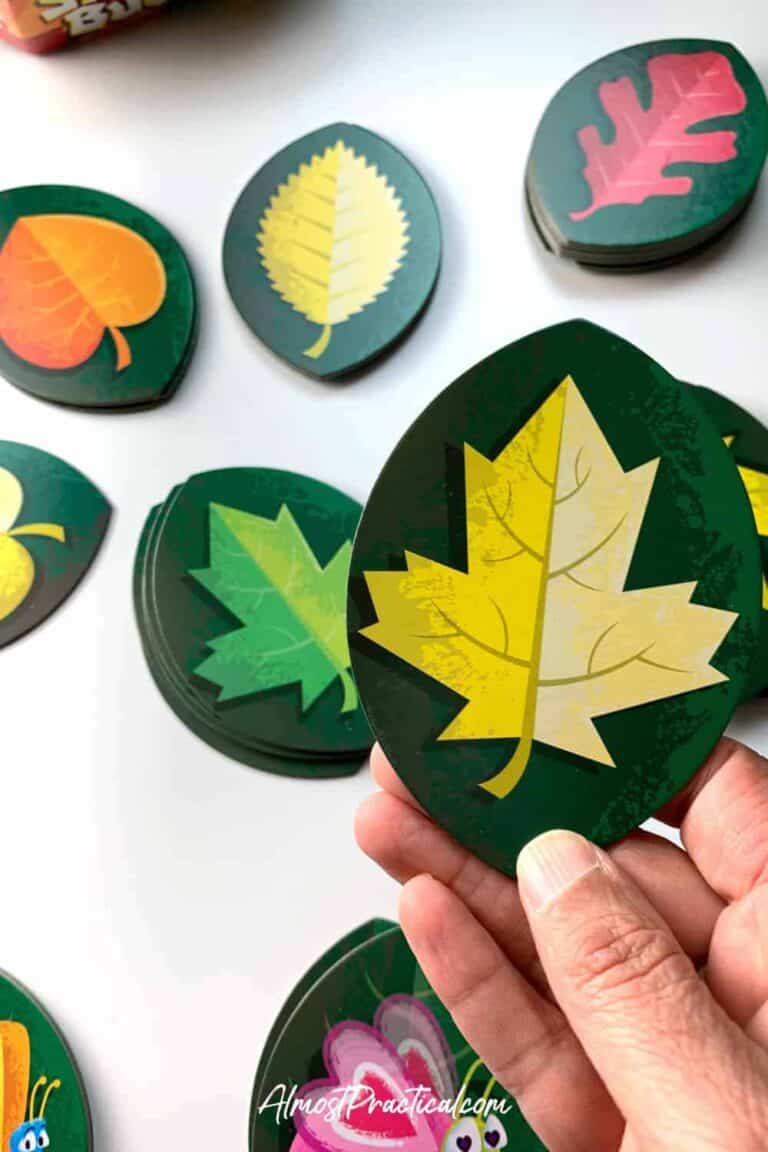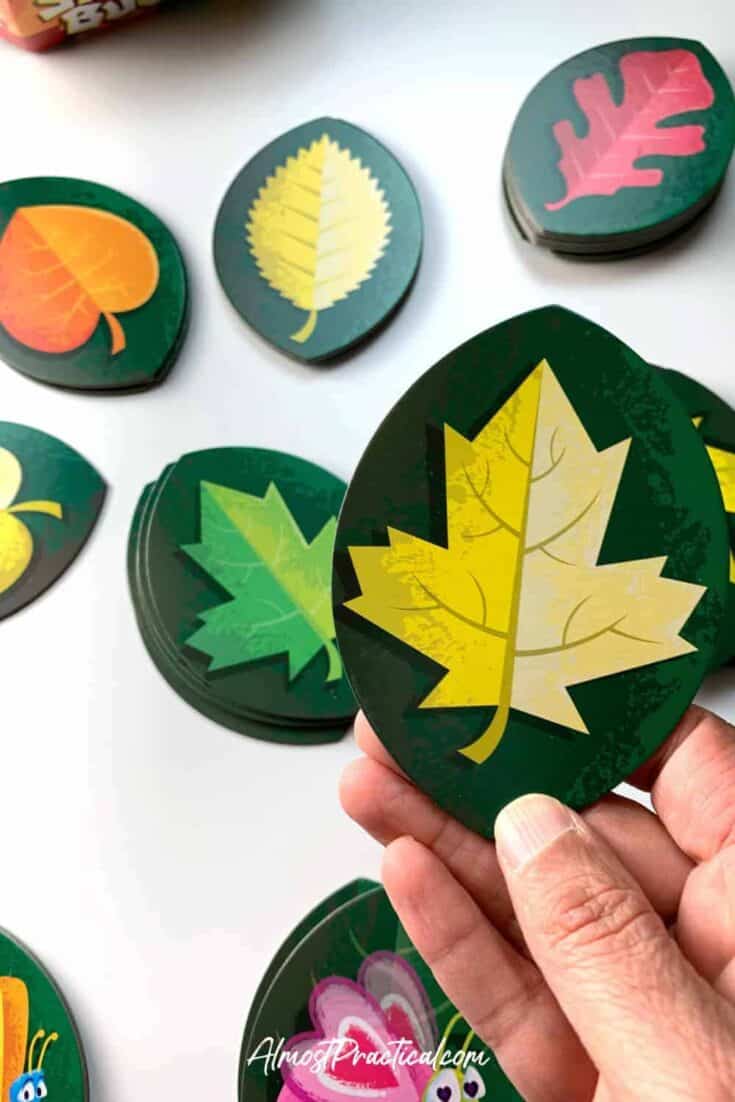 There are also:
2 stink bug cards
2 sneak bug cards
4 butterfly cards, and
2 love bug cards.
How to Set Up the Stink Bug Game
To play the Stink Bug Card Game – you remove all the "bug" cards and divide the remainder of the leaf cards into two piles.
Place one pile face up (colorful leaves up) and the other pile face down.
Insert all of the bug cards into the face down pile – except one stink bug card which you will place into the face up pile.
Shuffle both piles of cards and then swirl them around into a big center pile with cards overlapping on top of each other.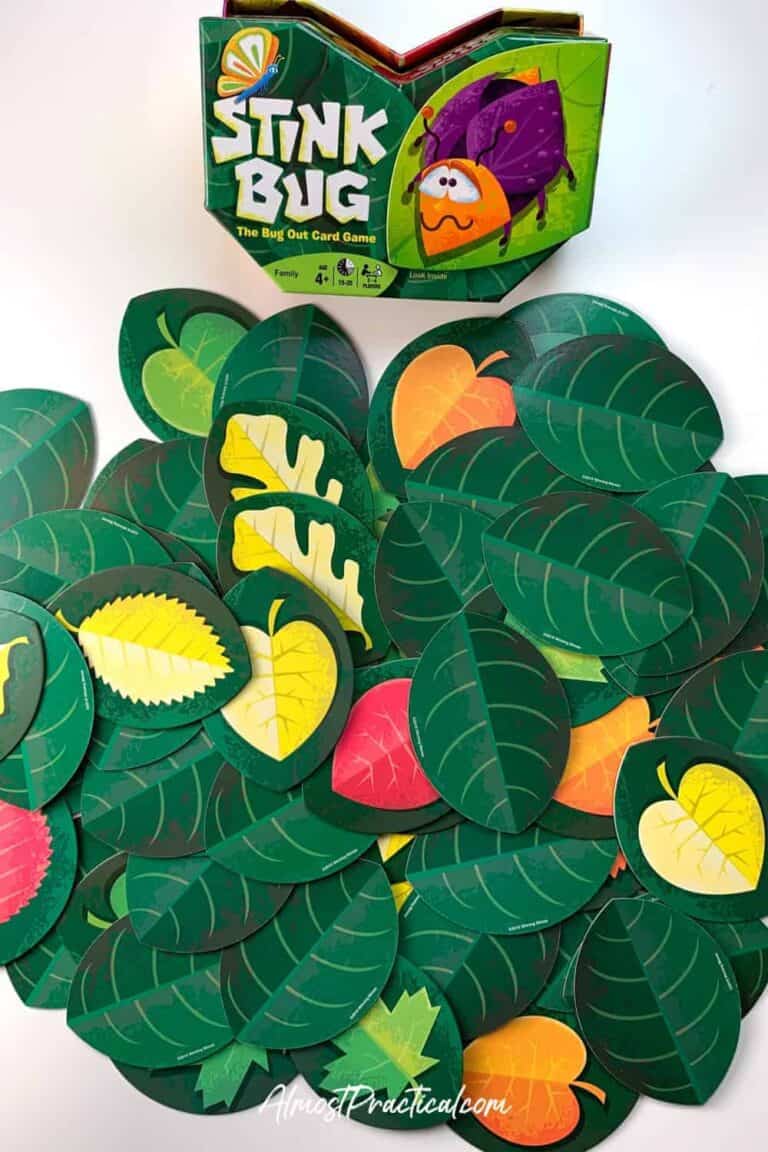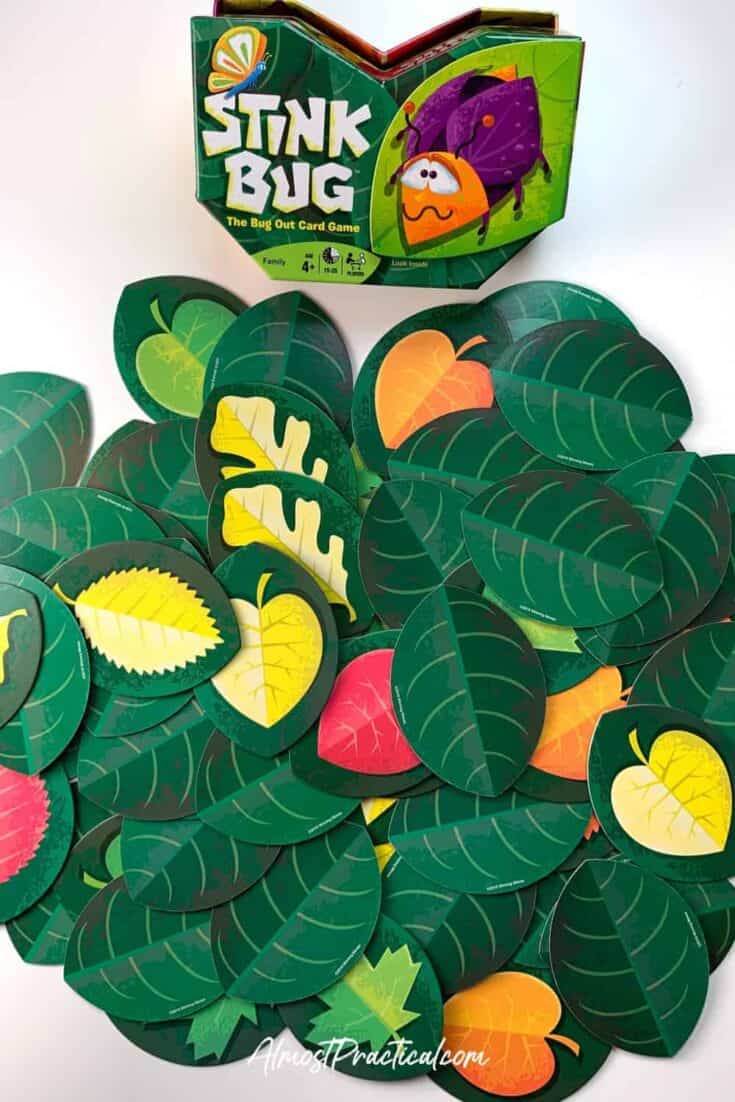 How to Play the Stink Bug Card Game
The first player – usually the youngest child – must pick up a leaf card from the big pile.
The card that he or she selects should be on top of all the other cards and must NOT have any cards overlapping on top of it.
They will place this card face up in front of them – and so on and so forth with each player.
The object of the game is to get as many matching pairs of leaves as possible.
However, if you pick a dreaded stink bug card, you will have to put all your unmatched cards back into the leaf pile!
This will set you back in the game.
If you draw any of the other bug cards, depending on the type of bug you pick up – there are certain actions you will have to take.
Skills Learned In This Game
Per the manufacturer, children will learn valuable skills by playing the Stink Bug Game including:
color and shape recognition
taking turns
memory skills
matching skills, and
competitive and cooperative play.
Fun for Young Children and Parents
At the end of the day, the Stink Bug Game is a light and fun card game that parents (or grandparents) will enjoy playing with their young children.
It is both entertaining and educational at the same time.
This game is perfect for a birthday gift, a holiday gift idea, or a stocking stuffer.
Enjoy!
Pin This to Your Holiday Gift Ideas Board on Pinterest!