Crayola Take Note! Felt Tip Pens Review
This post may contain affiliate links which means I make a commission if you shop through my links.
 Disclosure Policy
Disclosure: I received this package of Crayola Take Note! Felt Tip Pens in my "swag box" from the Toy Insider Sweet Suite event.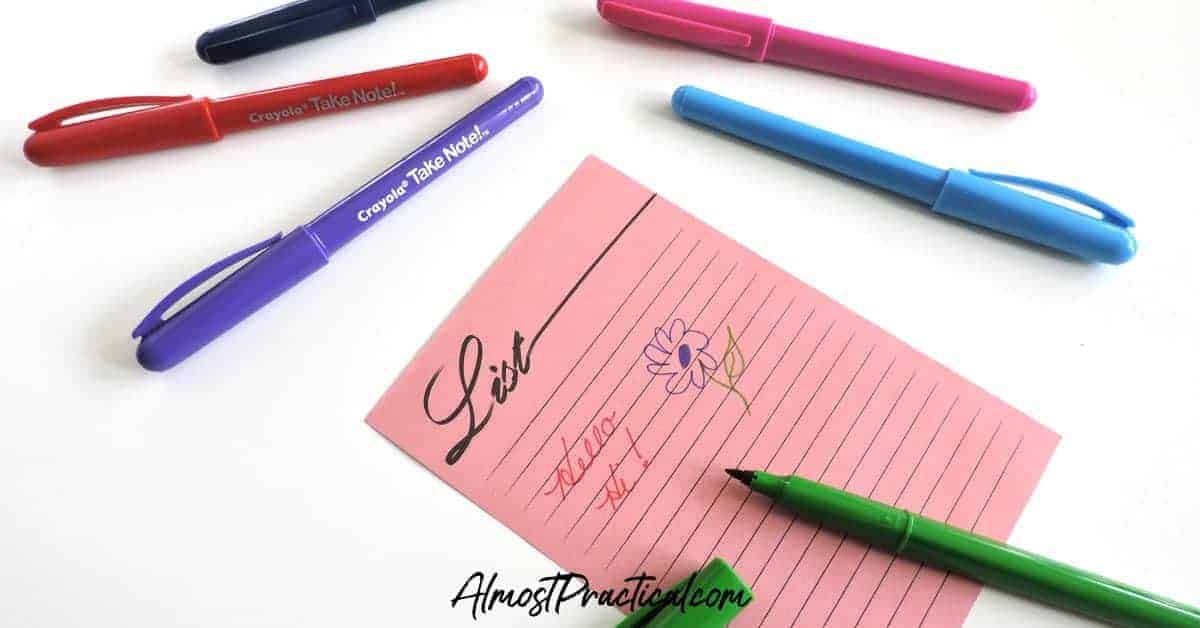 As a productivity nut – I am kind of … a little bit … obsessed with planners and planner accessories.
Especially pens. All kinds of pens.
See My Other Pen Reviews Here
Ok. So back to this package of Crayola Take Note! Felt Tip Pens …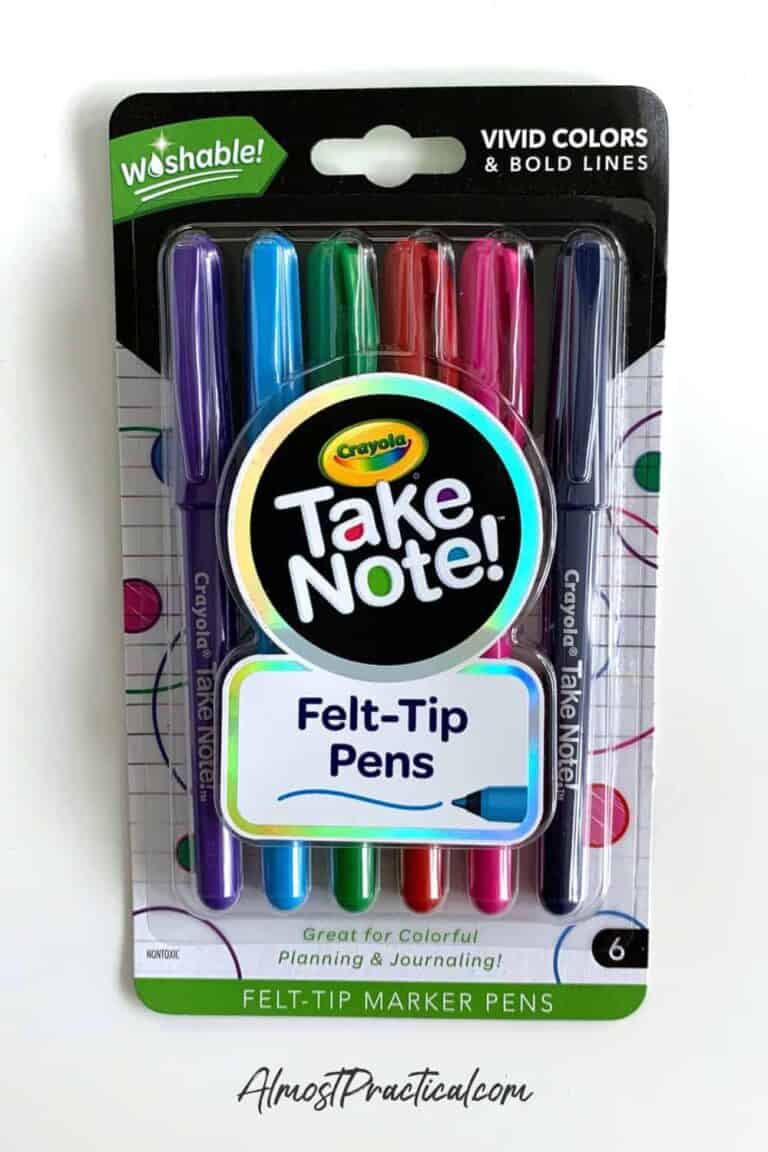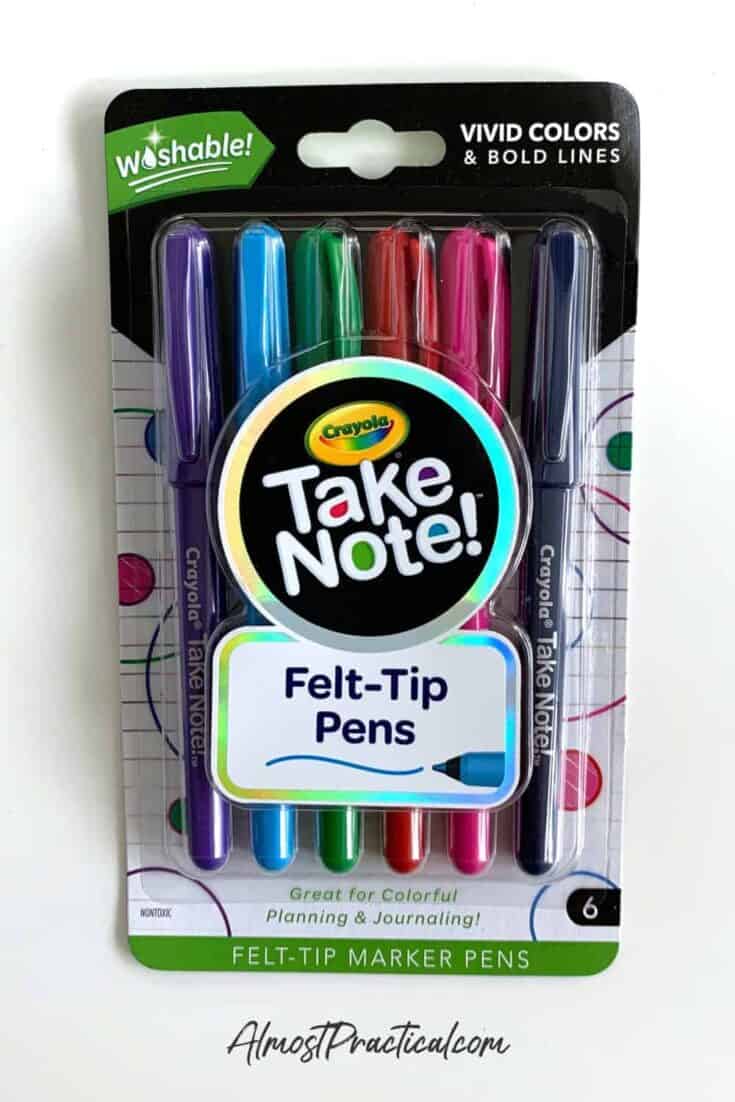 Why Color is Important for Planning
I like to use different colors for all of my notes and to do items when I do my daily planning.
When everything is all one color, I have a tendency to gloss over my notes and miss important things that I need to do.
So, using pops of color to grab my attention is an effective productivity strategy for me.
But finding a good pen for planning and journaling involves a lot of trial and error.
You want a writing instrument that is a joy to use and is dark enough to show up clearly yet doesn't seep through the page to the other side.
Of course, the type of paper you use is also a factor, but today we are talking about the pens.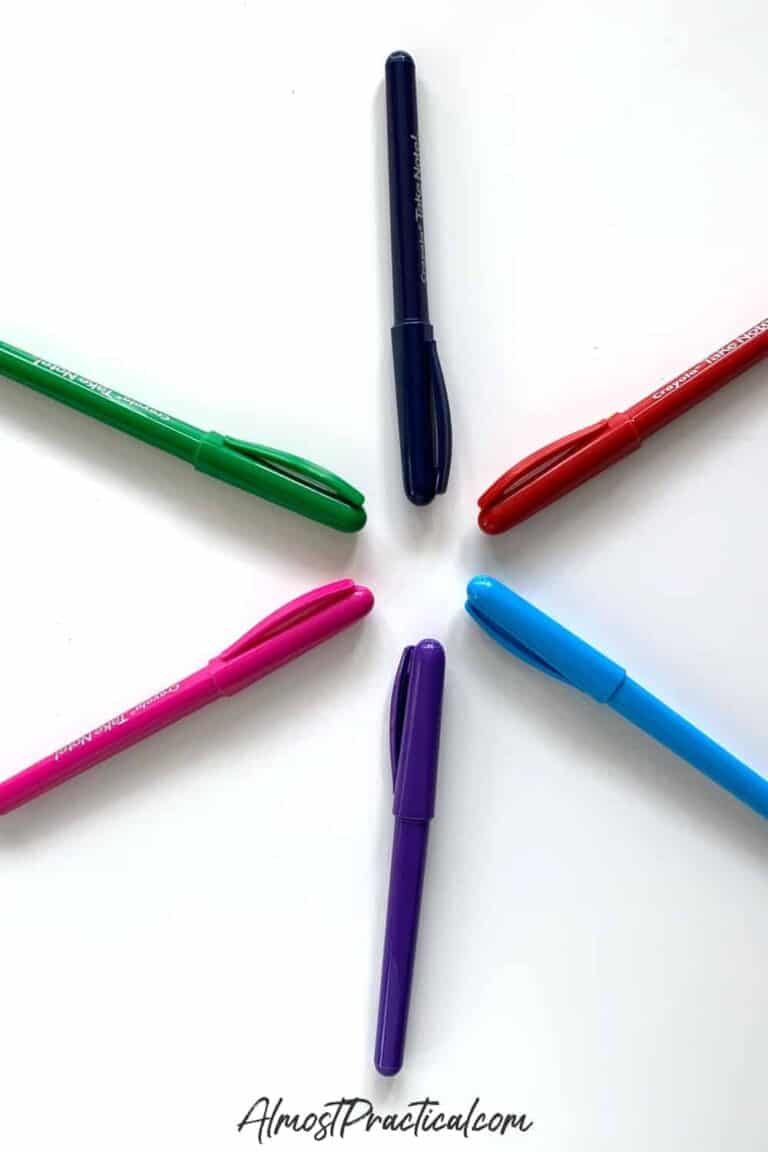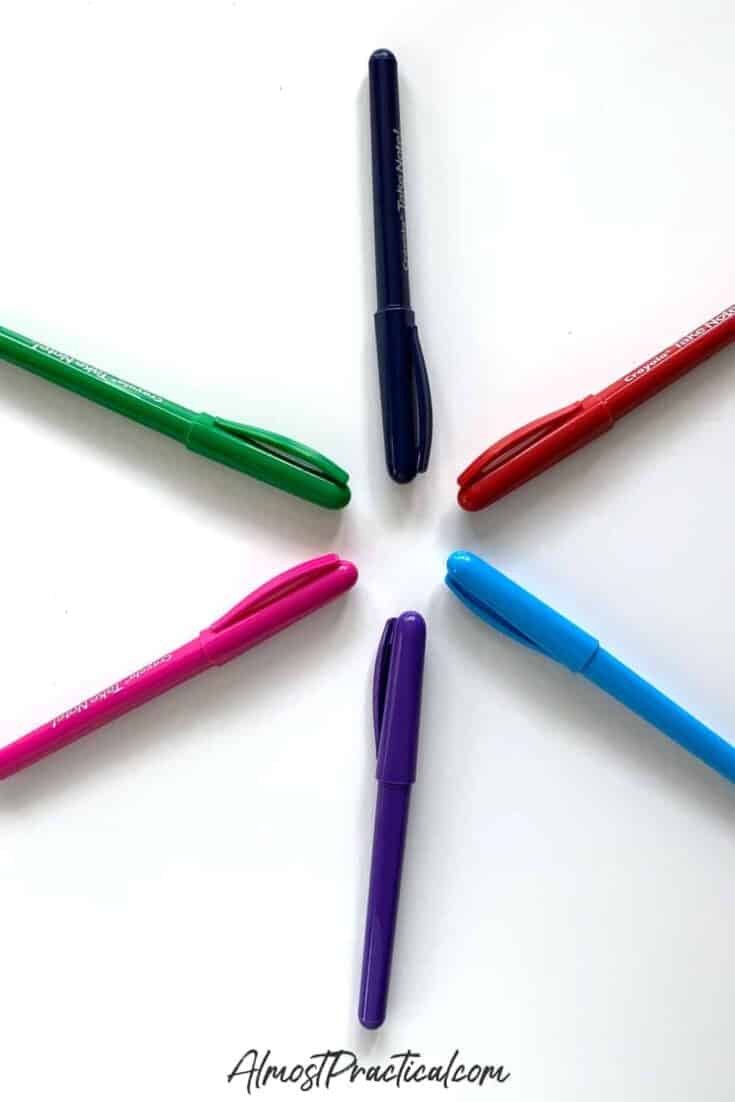 About the Crayola Take Note! Felt Tip Pens
The package of Crayola Take Note Felt Tip Pens that I received are washable and promised "vivid colors and bold lines".
I was excited to try them out!
The colors in my package had cute names:
Sea the Change (navy blue)
Electric Blush (pink)
My Valentine (red)
Emerald (green)
Surf's Up (light/sky blue)
Iris-istable (purple)
The markers, themselves, have a unique shape that make them comfortable to hold – flat on one side and rounded the rest of the way around.
The point of the marker is very firm when you write – so you can make precise and bold lines.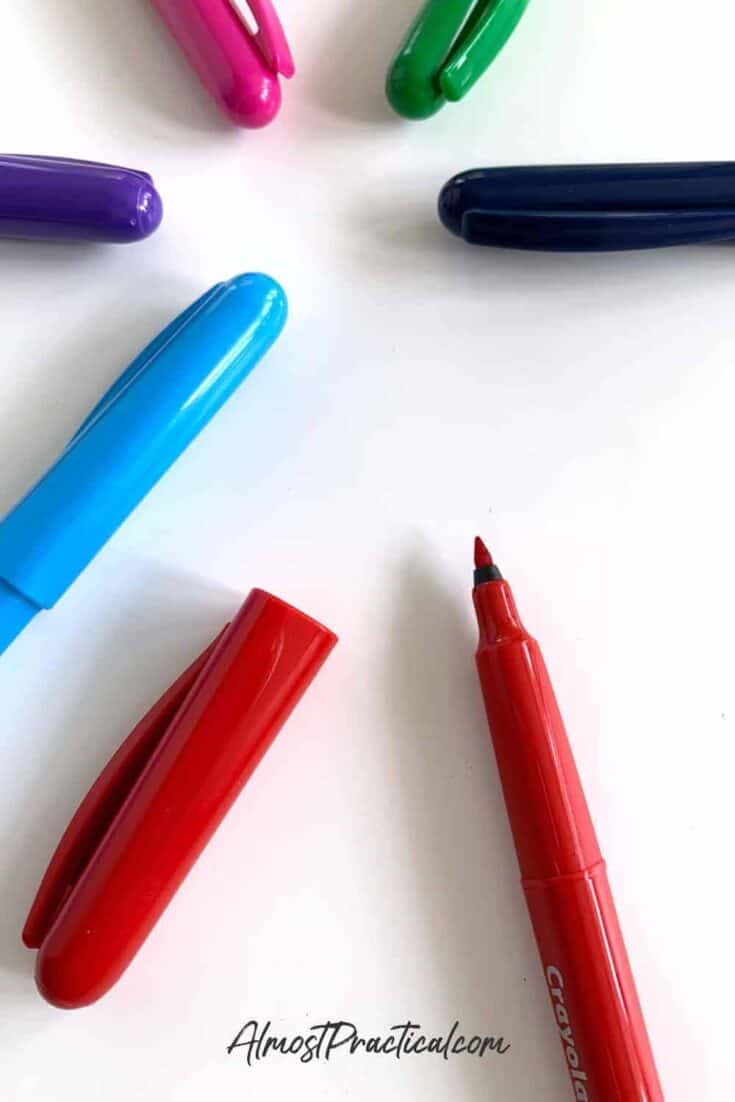 Best of all, the color does not bleed through the paper (at least it didn't bleed through mine) for regular handwriting. This was very impressive!
If you were to color heavily in one area, I feel like the color might go through depending on the thickness of your paper – but that is the nature of felt tip markers in general.
The color of the writing is bold, bright, and easy to read.
My Overall Impression
Personally, I would feel comfortable using these pens in my Erin Condren LifePlanner and Petite Planner Folio System on a daily basis.
If you have a planner obsessed friend or family member, the Crayola Take Note! Felt Tip Pens would make a fun stocking stuffer or addition to a holiday planner themed gift basket.
And if you are buying for yourself – they are great for your own planner toolbox.
Happy planning!
Pin This to Your Favorite Planner Related Board on Pinterest