Octopus's Garden By Ringo Starr – A Children's Book Review
This post may contain affiliate links which means I make a commission if you shop through my links.
 Disclosure Policy
Disclosure: I received a copy of Octopus's Garden by Ringo Starr and illustrated by Ben Cort from Simon & Schuster for a children's book review.
I love reviewing children's books and this one, written by Beatles legend Ringo Starr was a treat.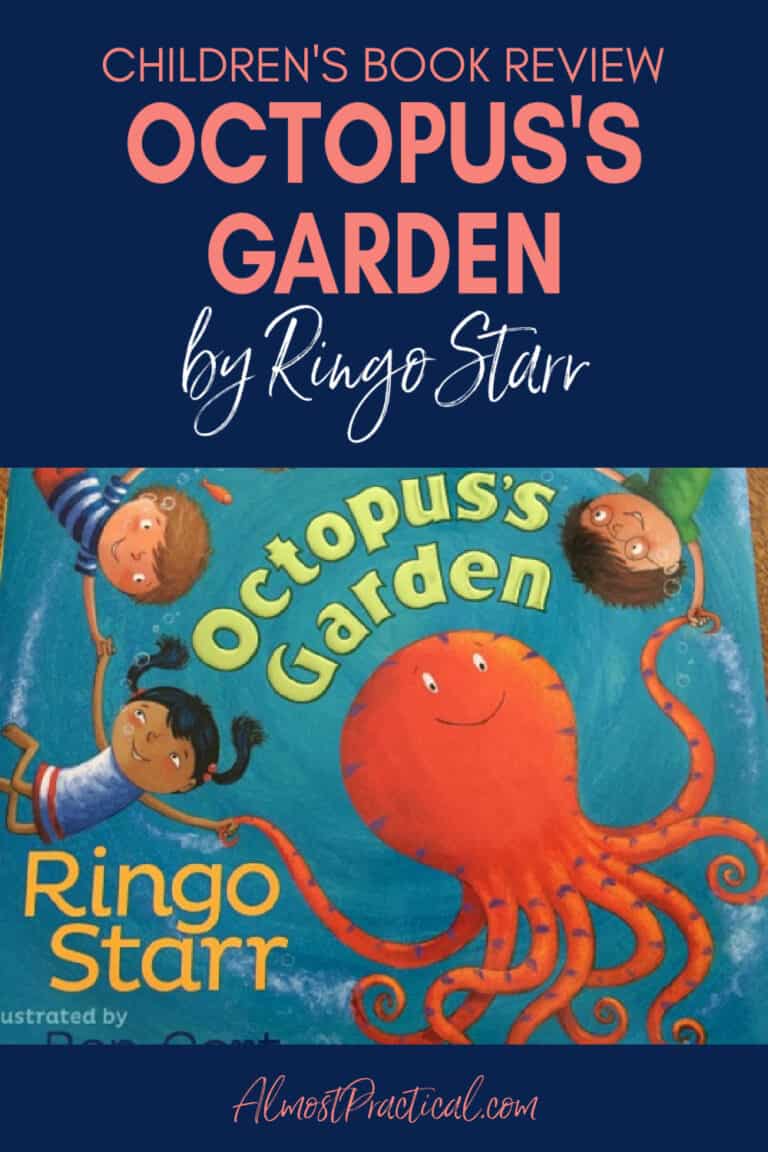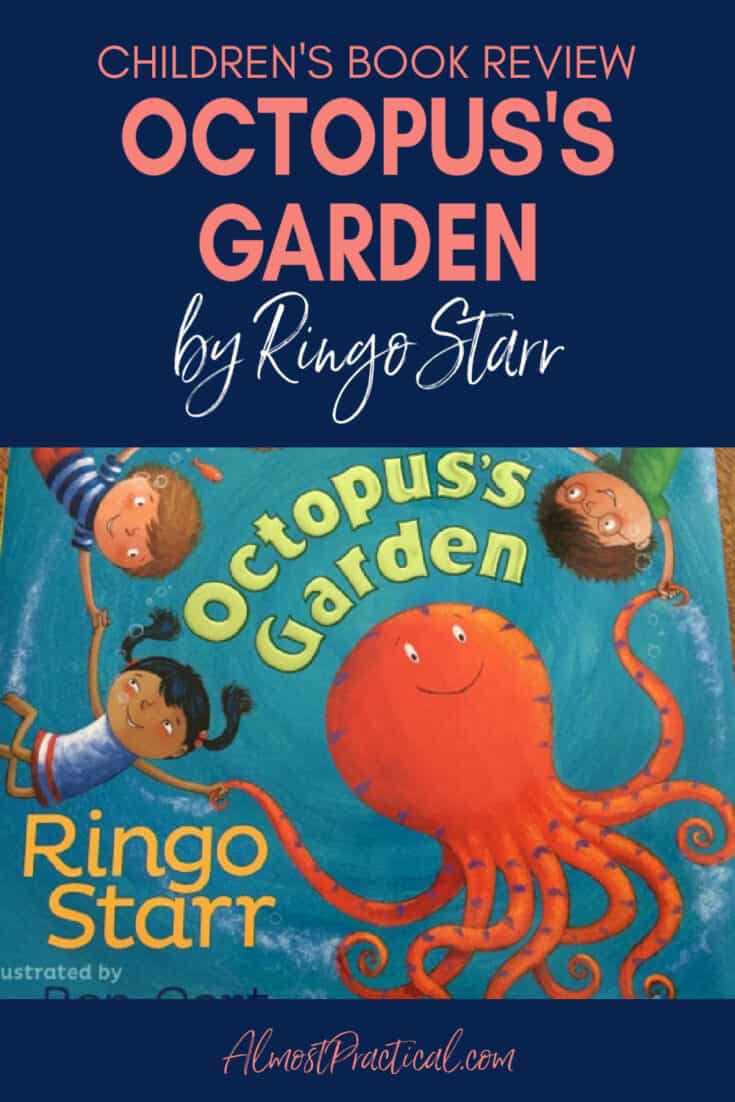 The Song Octopus's Garden is Perfect for a Children's Book
You are probably familiar with the famous Beatles song Octopus's Garden from the Abbey Road album.
But, like me, you probably never realized how perfect the lyrics lend themselves to a picture book for children.
In Octopus's Garden, illustrator Ben Cort captured the whimsy of the song and made it come alive with bright colors, friendly underwater creatures, and five little children that are having a grand time playing underwater in an Octopus's garden.
How the Song Came to Be
The story is based on the lyrics from the hit song.
And the song was written by Ringo Starr in 1968 while he was vacationing on Peter Seller's yacht in Sardinia.
The captain of the yacht described how octopi find shiny objects on the seabed and place them in front of their caves – creating a garden, of sorts.
Little did he know that that conversation would inspire a song that would last through the ages – and then one day be transformed into a children's book for a new generation.
The book comes with a CD that includes a recording of the song and a read aloud of the story by Ringo Starr himself.
I also loved how some of the illustrations were done in non-traditional formats – or, I guess, sideways would be a good way to describe it.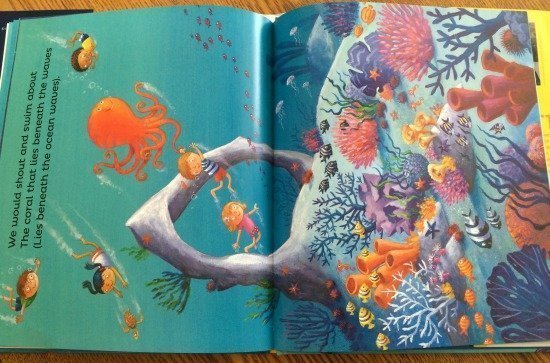 Have You Read Octopus's Garden by Ringo Starr?
Whether you are a Beatles fan or not, this children's book is a great way to introduce the kids to an iconic band that plays a huge role in the history of music.
If you read the book, tell us what you think. Did the kids love it?
Share your opinion in the comments below.
More Children's Book Reviews