It Works Book Review
This post may contain affiliate links which means I make a commission if you shop through my links.
 Disclosure Policy
I once took a business coaching course and part of the required reading was was a little book – actually more like a pamphlet called It Works by RHJ – the Famous Little Red Book That Makes Your Dreams Come True.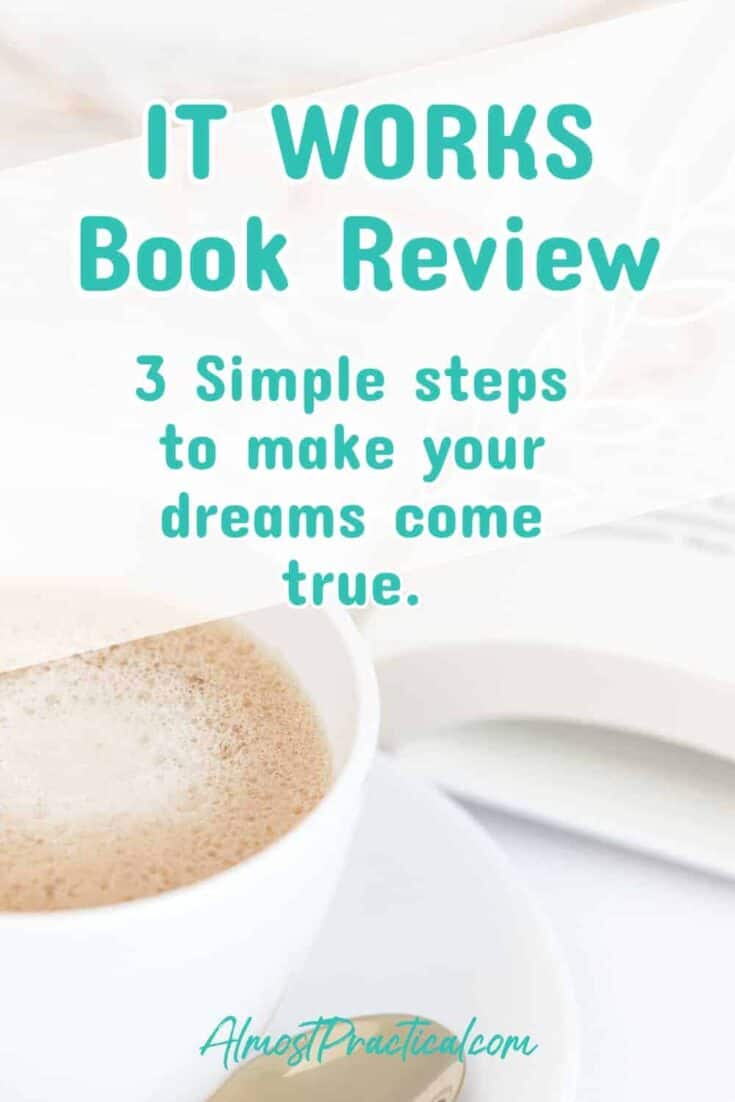 As I was organizing my home office yesterday, I came across this little gem, which I had forgotten all about.
You can find It Works by RHJ here on Amazon if you want to take a look.
What Is It Works About?
From the title you may have figured out that the book It Works is about manifesting your desires.
If you enjoyed the books:
then It Works will be right up your alley.
What is Special About the It Works Book?
The It Works Book was written in 1926 by an author that goes by RHJ.
Weighing in at about 10 pages – depending on the version that you read – it is really lightweight and to the point.
It starts by defining the "secret" to obtaining what you want.
The next section outlines the 3 steps that you need to take to manifest the things you want.
And the last section is a little warning to be careful on what you ask.
That's it.
It's a 5 minute read that is clear and actionable.
Does It Work? (See What I Did There?)
Well, I did mention to you that I had forgotten all about this book – so clearly, I haven't been doing these steps day after day.
However, the information in this pamphlet is the short version of what I read in the other books about manifesting that I mentioned above.
The author talks about:
the power you have within you,
the power of focus, and
the power of gratitude.
Ever since I have started reading books about manifesting what you desire, my way of thinking and perspective has evolved.
I have to say that I have been happier with life in general and been much more flexible when dealing with potential obstacles.
It does seem that when you expect good things, good things tend to happen – even though they might not be the things that you initially set out to receive.
If that makes sense.
Maybe it's the ability to see a silver lining where you may not have seen it before, call it appreciation for all the things and all the people, or bigger thinking – call it what you want.
But I can say that the It Works Book was definitely worth more than the 5 minutes it took me to read it.
And it fascinates me that this book was written almost 100 years ago.
You might think that "The Secret" is more of a modern concept. But clearly it is not.
Have You Read It Works?
Have you read this book? Share your thoughts in the comments below.