Grocery Budget Makeover Course is Open for Registration
This post may contain affiliate links which means I make a commission if you shop through my links.
 Disclosure Policy
The Grocery Budget Makeover Course is open for registration for one more day.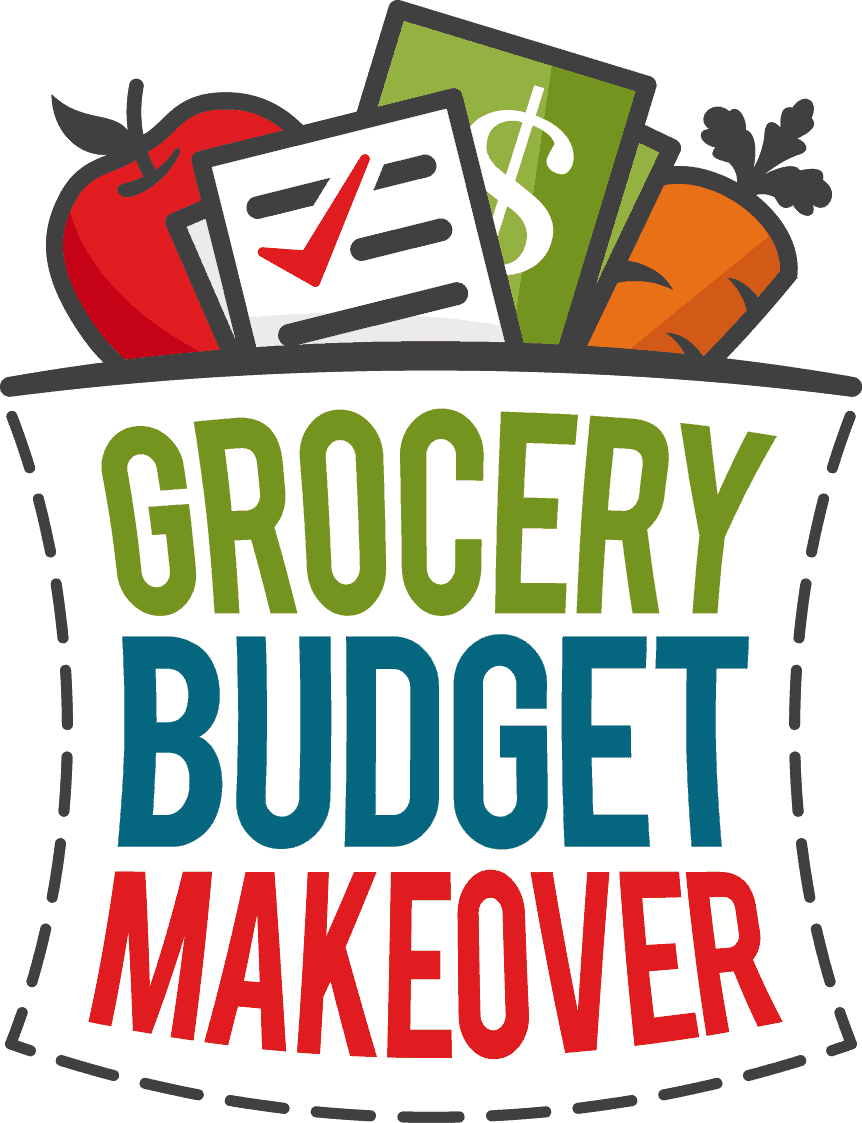 We spend a good chunk of our monthly budget on food. Yet so often it is a last minute dash to the grocery store, wandering up and down the aisles going off memory on what exactly I need to put dinner on the table.
If this scenario sounds familiar to you – well, you might be interested in this Grocery Budget Makeover Class that is taught live by Erin Chase of $5 Dinner fame.
I bring this up to you because if you are
struggling to make ends meet,
want to put a little extra money away each month, or
are just plain tired of wasting money on food that goes bad before you have a chance to make it,
then, this course may have some good nuggets to help you organize your grocery shopping process.
A Glimpse at the Course Curriculum
Here is a little peek into what you will find inside:
Lesson 1 – Setting the Table
Lesson 2 – Family Pow-Wow
Lesson 3 – The Art of the Creating a Shopping List
Lesson 4 – A 5 Dinner Meal Plan, not the $5 Dinner Meal Plan (Maybe)
Lesson 5 – Outsmarting Yourself, and Someone Else Too
Lesson 6 – Stockpiling for Normal People (Not for Hoarders)
Lesson 7 – Meal Planning 201
Lesson 8 – Stretching Your Coupon-Buck As Far As You Can
Lesson 9 – Time Saving Kitchen & Cooking Hacks
Lesson 10 – How to Score Freebies Every Week
Final Lesson – Mantras & Report Your Savings Time!
Bonus Lessons Include:
Food Allergies on a Budget
Grocery Savings Mobile Apps
Online Shopping, Grocery Pick Up & Delivery
The course lasts for 5 weeks and you will be guided through it by Erin Chase herself.
In fact, after this session, the course will revert to a self guided course – which, while still helpful, just isn't the same.
What You Will Learn
The Grocery Budget Makeover is a complete reset on your approach to spending money on groceries.
If you need help creating a strategy for your grocery shopping – remember food is a huge expense – you should at least take a look.
Personally, I have not taken this class yet, but it is definitely on my radar.
I know that when my children were younger, this course would have been very useful to me – so I wanted to be sure to share it with you.
Registration Closes Soon
Registration for the Grocery Budget Makeover Course closes at midnight on Monday April 16, 2018 – so act fast.
Remember that this is the last course that Erin will lead live. You will still be able to take the course at a later date but it will become an "evergreen" type, study at your own pace, course.