How to Make Poached Eggs
This post may contain affiliate links which means I make a commission if you shop through my links. Disclosure Policy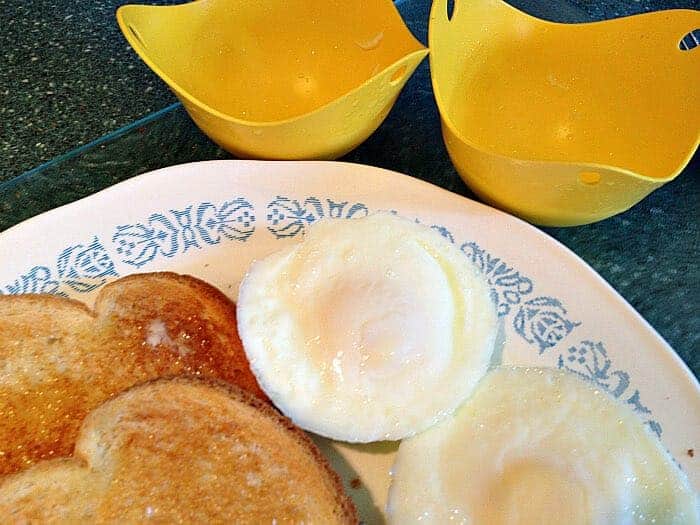 This is how to make poached eggs for breakfast simply and easily.
I love poached eggs.
And while they are a pretty simple dish – making them is a little complicated. If you don't have the right equipment.
I know that there are ways to make them without a special poached egg cup thingy – but that never worked for me.
For years I had this old fashioned poached egg pot – but cleaning it was such a headache that I never really used it.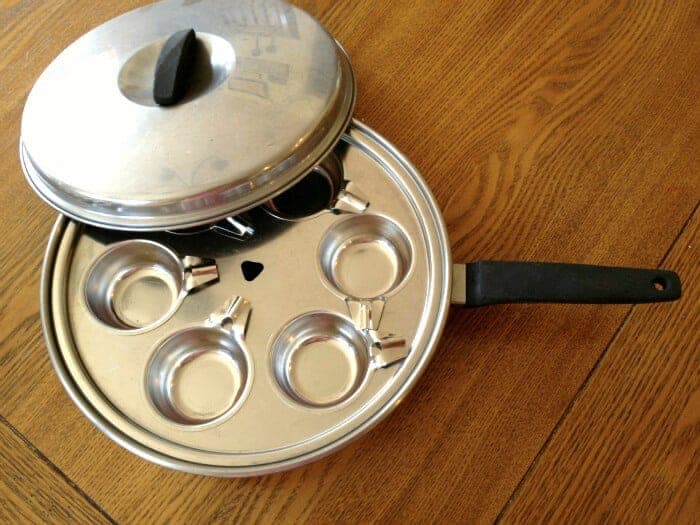 So, I was delighted to find a modern take on an old favorite at Crate & Barrel.
Despite their obscene looks, they are really useful and functional.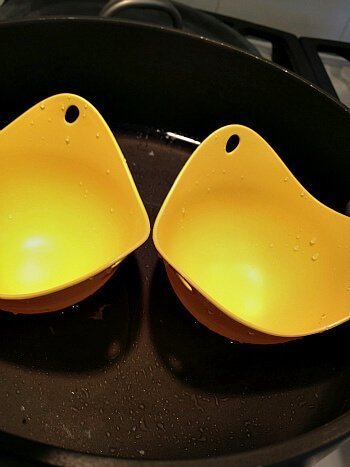 How to Make Poached Eggs in Silicone Egg Cups
Making poached eggs in these is a breeze.
All you need are:
a pot with lid – that is deep enough to hold the cups with the lid on

silicone egg cups
nonstick cooking spray (I use a Misto oil sprayer filled with Canola oil)
eggs
salt and pepper to taste
Fill the pot with about 1 inch of water and bring it to a boil.
Spray nonstick cooking spray on the poached egg cups.
Crack one egg in each cup.
Set the egg filled cup into the pot of boiling water and cover with lid.
Cook until desired doneness. (I usually cook them about 10 minutes for a hard cooked yolk.)
Use a table knife or plastic knife (something not too sharp) to remove the egg from the cup. Often times they just slide out without a knife.
That's it! And clean up is very easy. The cups are dishwasher safe, but I just wash them by hand.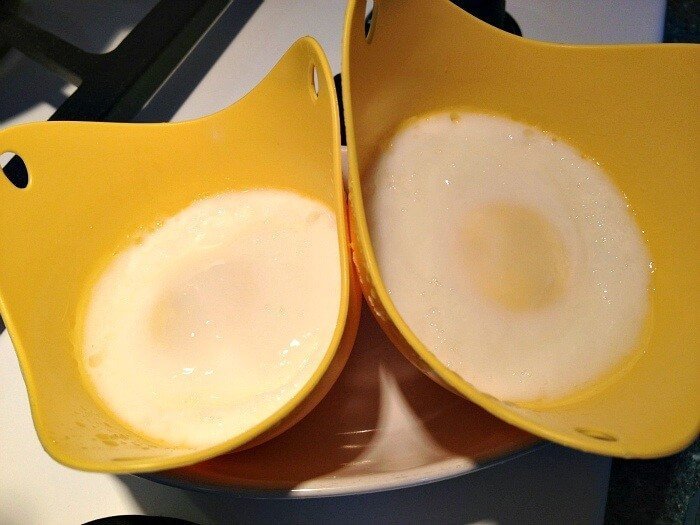 Buying Options
I purchased my set at Crate & Barrel, but I found something similar at Amazon.com too (although I haven't tried these).
Other Recipes You Might Like
Pin It