Johnston & Murphy Activate Collection Shoe Review
This post may contain affiliate links which means I make a commission if you shop through my links. Disclosure Policy
I purchased the Johnston & Murphy Activate Collection U-Throat shoes in tan full grain for my twenty something year old son who is on his feet for long portions of each day at work. These are my thoughts.
As a mom writing this review, I will share my son's opinions with you but keep in mind that I am not the one actually wearing the shoes.
How I Discovered the Johnston and Murphy Activate Collection U-Throat Shoes
I first saw the Johnston & Murphy Activate Collection in a paper – yes paper – catalog that I received in the mail.
The tan full grain shoe with the white athletic sole caught my eye because my son was looking for a pair just like these to wear to work.
His work environment is business casual and he spends hours on his feet each day – so he was looking for a shoe that looked professional but was also super comfortable.
After heading online and reading several reviews – I decided to order a pair.
My Initial Thoughts
Upon opening the box – these were my initial thoughts.
The shoe itself is extremely lightweight and the sole is quite flexible.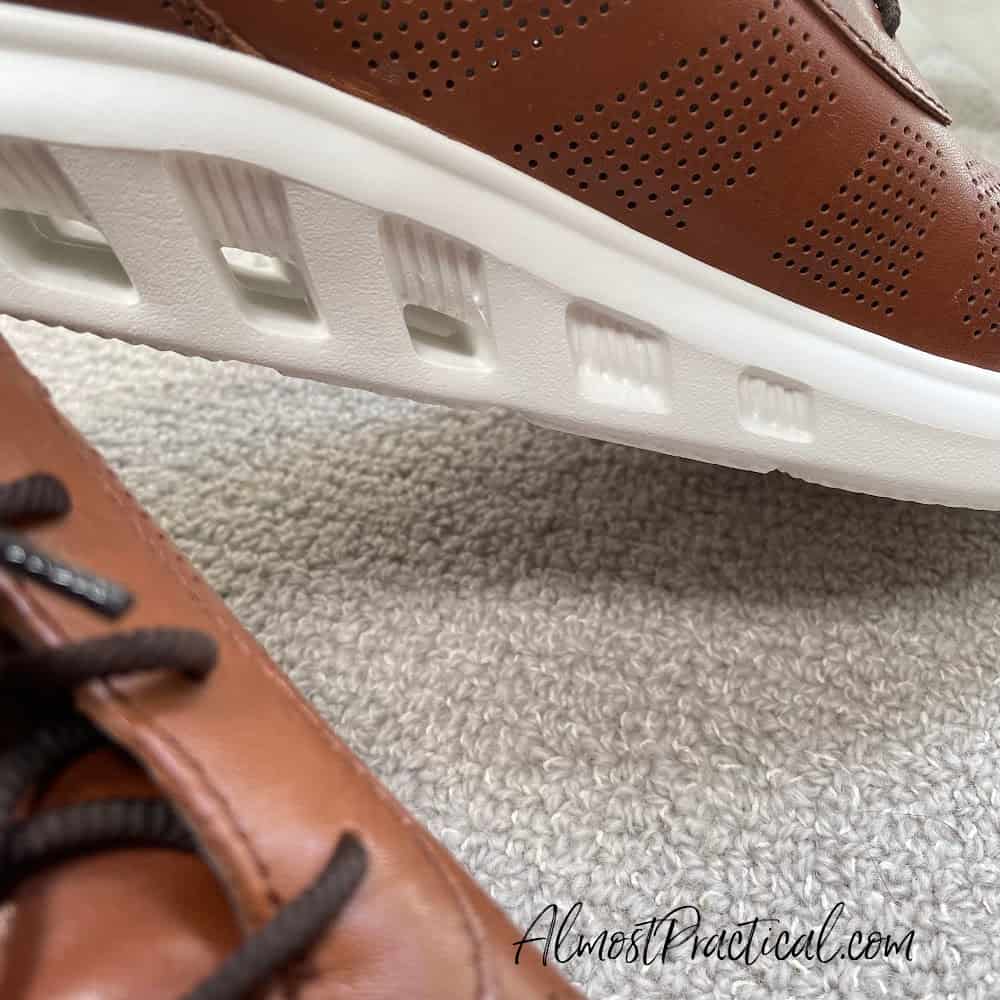 The insole of the Johnston & Murphy Activate Collection shoe is cushiony as it is made with memory foam and "Smart Degree Technology".
I ordered the tan leather outer and the leather looks high end and well made.
However, while most of the reviews I read said the shoe runs true to size, I felt the shoe was a little long (more on that later).
It only comes in a medium width so that is what I ordered.
Let me break it down.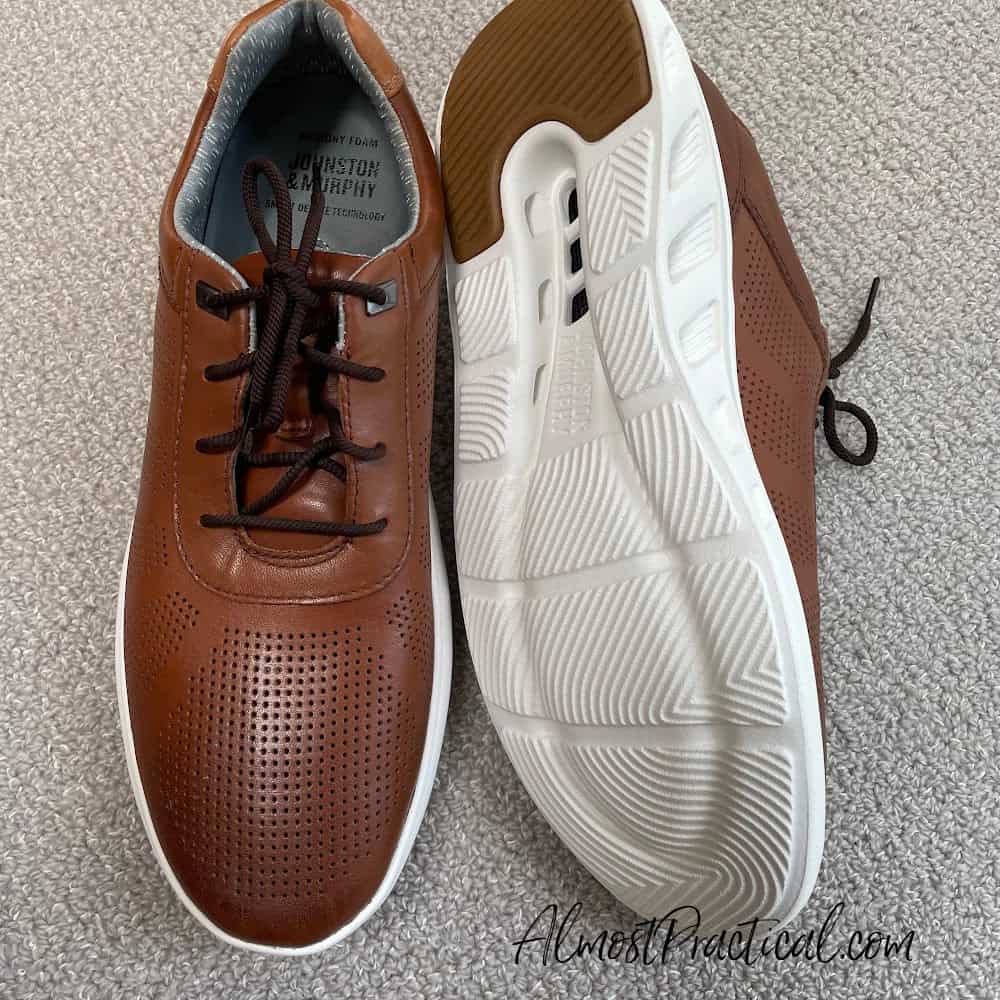 Buy Johnston & Murphy Activate Collection Shoes:
Are Johnston & Murphy Activate Shoes True to Size?
When it comes to shoes, sizing is always the hardest part.
Shoes that are too big feel unwieldy but shoes that are too small are tight and pinch.
My son typically wears between a 9.5 and 10 medium width (but leaning towards wide).
I initially ordered the 10 and could just tell by looking at the shoe that it was going to be long.
When he tried the shoe on, it was indeed long but the width seemed to fit well.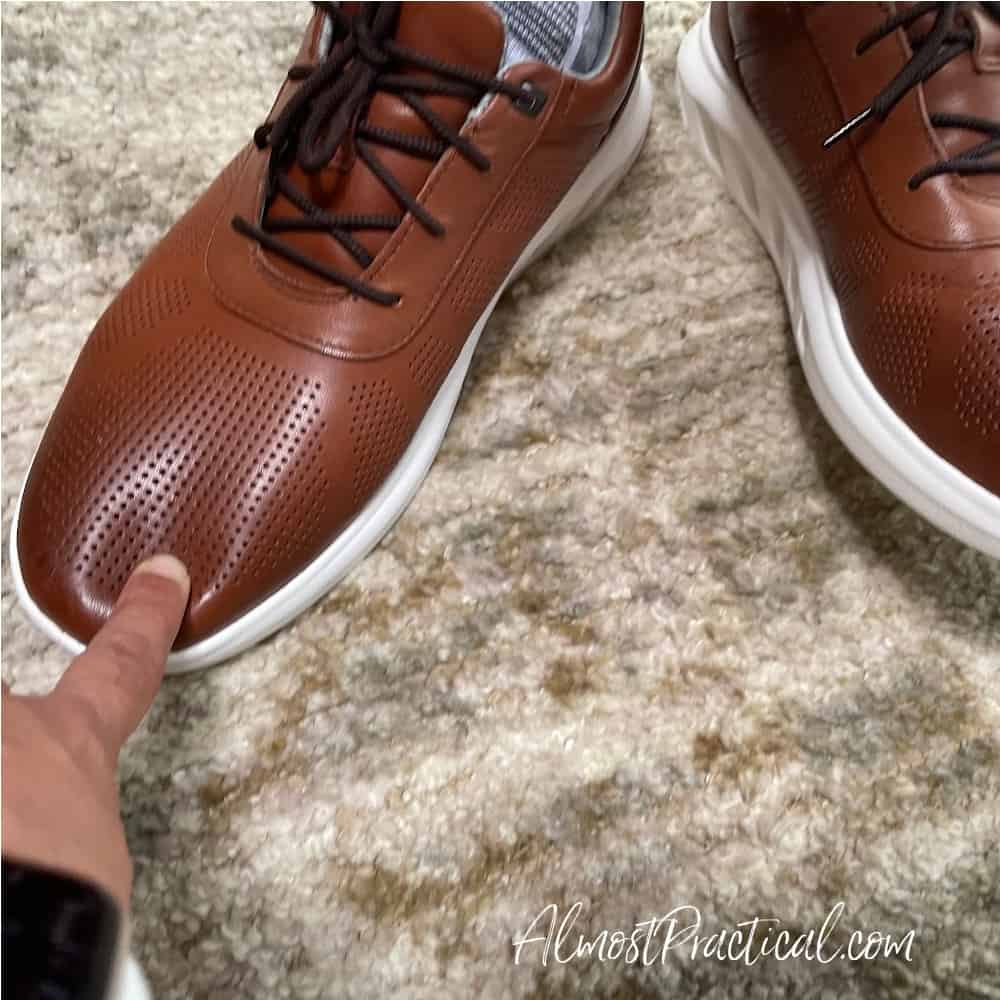 Such a dilemma!
I decided to then order the 9.5 as well to see if that had a better fit.
We found that the 9.5 was a better fit in length and while the width still worked, they were a bit more snug width wise for my son's borderline wide feet.
Our conclusion is that the Johnston & Murphy Activate Collection seems to run a bit large. Luckily, they do come in half sizes so for my son, who is between sizes, the best bet was to size down.
As far as width goes, the shoes seem to be roomy enough to accommodate a medium width foot but if you have a wide foot you should definitely try them on to gauge your comfort level.
Perhaps they may be too wide if you have a very narrow foot although we were not able to test this.
And if your foot is a super wide 4E like my husband, they may be a too tight – which was his opinion when he tried them on.
Are They Comfortable?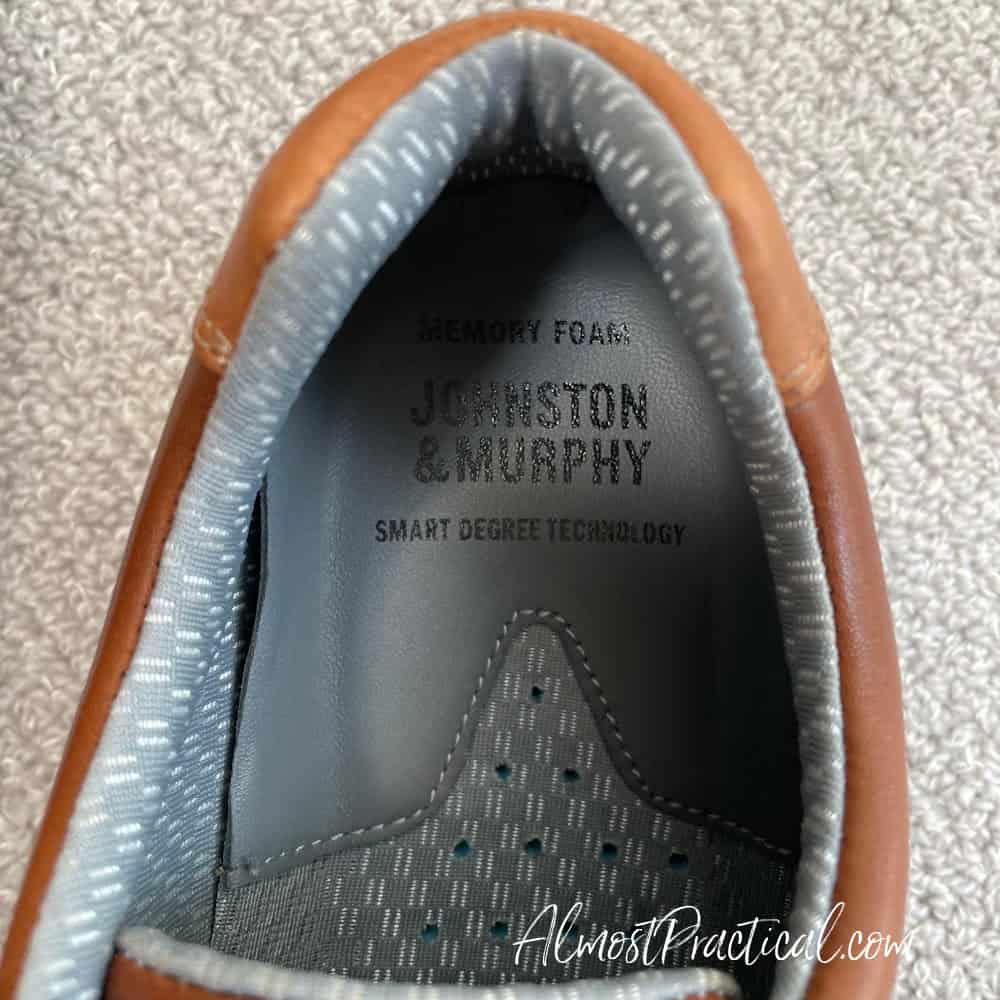 Across the board – two of my sons and my husband all tried the shoe – they all felt that the shoe was very comfortable. So, in our opinion the answer is yes, these shoes are comfortable.
They liked the flexible athletic style sole and cushiony insole.
Johnston & Murphy makes the Activate Collection with what they call "Smart Degree Technology".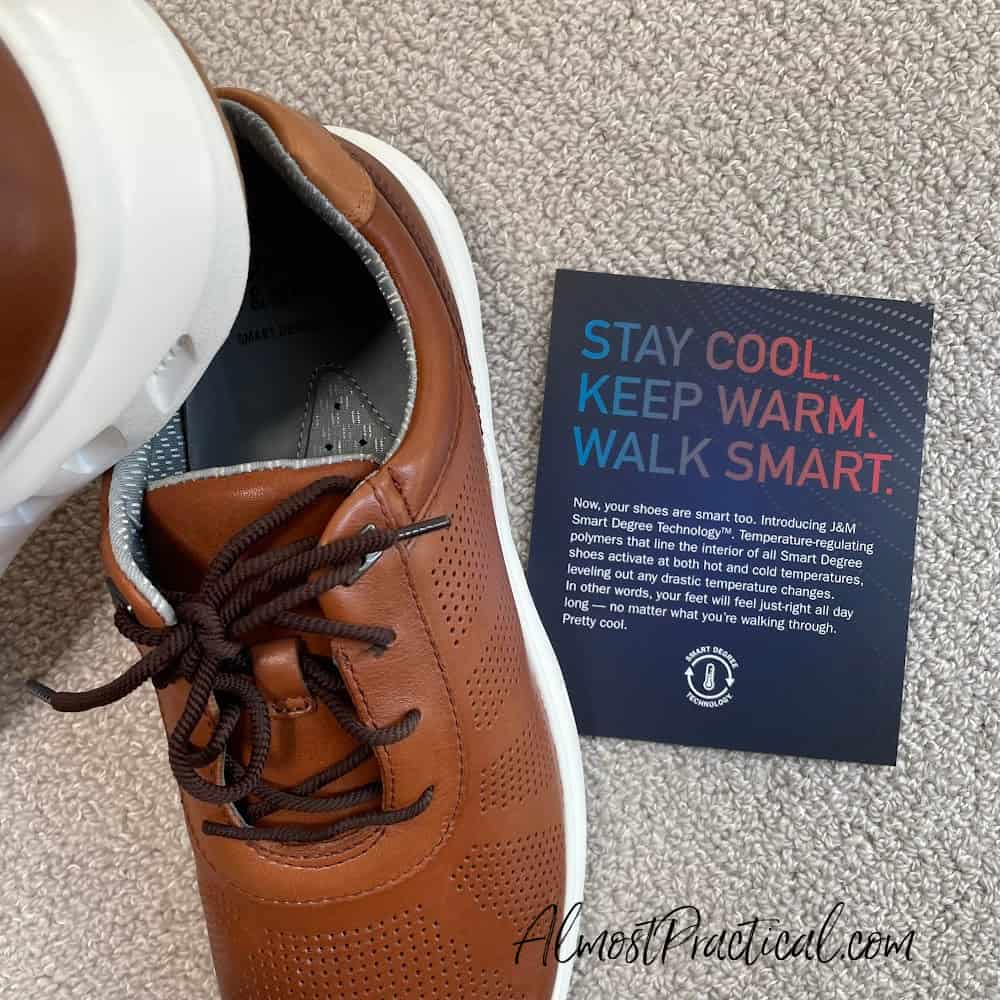 This means they use an extra breathable leather upper that has a perforated design to maximize airflow and a ventilated EVA sole.
Supposedly this will keep your feet comfortable in warm and cold temperatures.
Since we just got the shoes, we have not been able to test this – but I can see how this would keep your feet cool in warm temps.
However, given all the ventilation, I would be reluctant to wear these shoes in rainy weather and definitely would avoid puddles as I feel that water could penetrate the shoe pretty easily.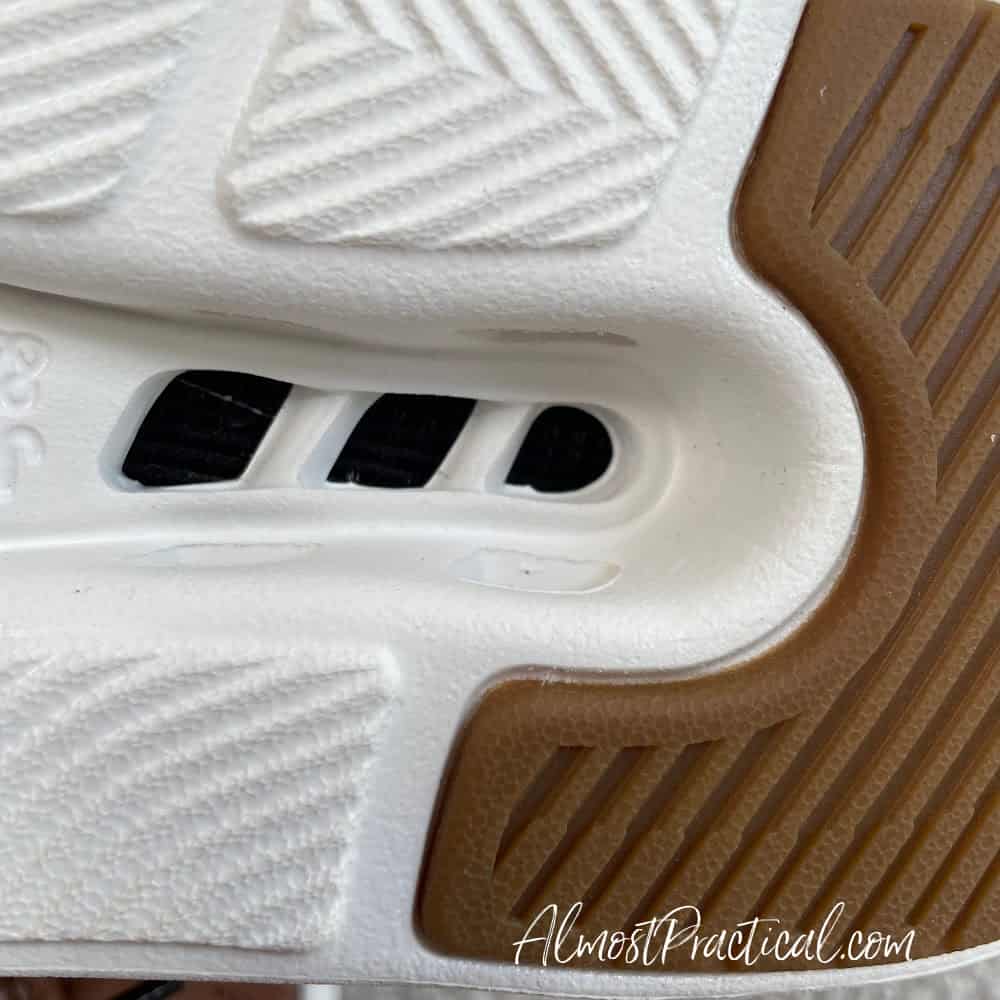 Where to Buy Johnston & Murphy Shoes
As far as price goes, shoes in the Johnston & Murphy Activate Collection are quite an investment.
You will probably find the best selection at Johnston & Murphy itself – but you can also buy these shoes at the following online stores:
Overall Thoughts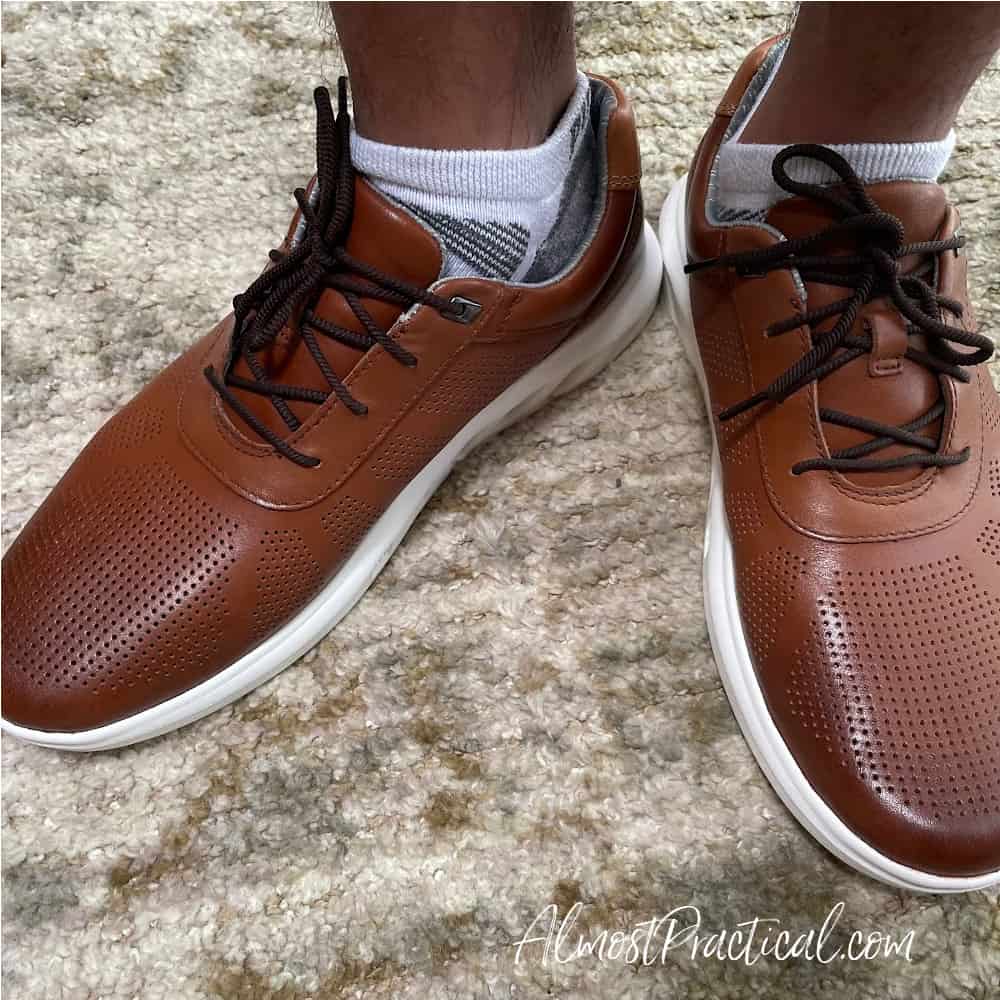 Overall, we liked the Johston & Murphy Activate Collection U-Throat shoes in the tan leather.
We felt they gave off a professional vibe while still being very comfortable.
In terms of sizing we felt they ran slightly large so better to size down if you are between sizes.
While these shoes are pricey, we hope they will last a while and be good for wearing daily and standing for long hours.