Where To Buy Washi Tape? 6 Great Places for Unique Finds
This post may contain affiliate links which means I make a commission if you shop through my links. Disclosure Policy
One of my favorite types of bullet journal and planner accessories is washi tape. I always have some in the house – but recently I discovered unique patterns and "new to me companies" that create incredible designs.
And now I want more. Lots more!
If you are wondering where to buy washi tape, I will show you the best places I can think of below.
I will start with the obvious and then branch out into more off the beaten path offerings.
Washi Tape at Amazon
Amazon is one stop shopping – and there is no shortage of washi tape options on this site.
Honestly, I never thought to buy washi tape on Amazon, but in researching this post, I found so many choices in cheap washi tape – I could not believe it.
Here are some of my favorite collections:

Washi Tape at Michael's
Michael's is another good source for washi tape. However, I do find the prices to be a little high.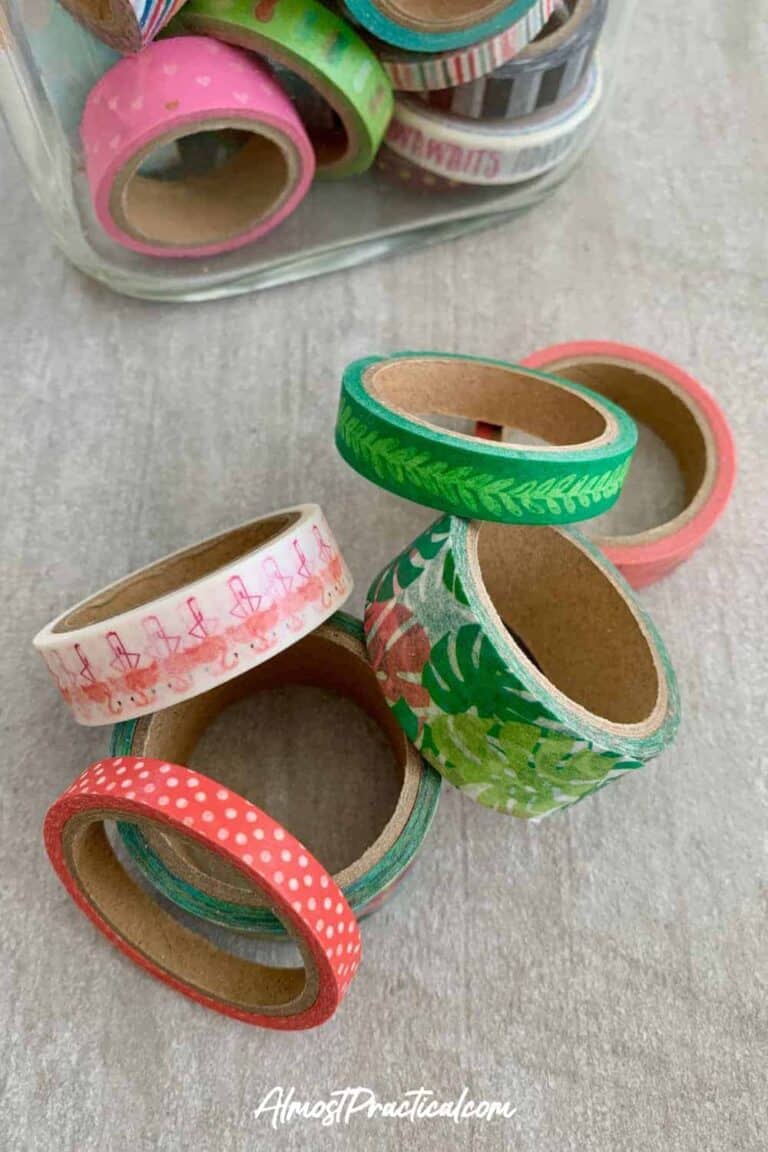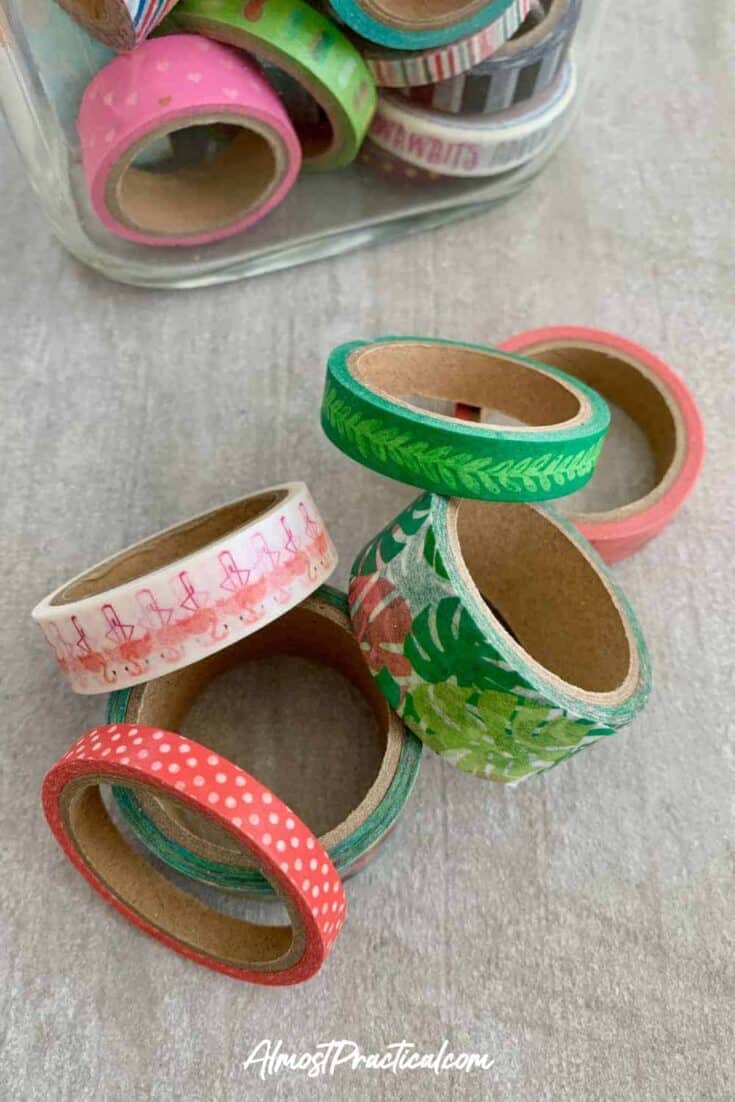 If you can find a good washi tape sale – then that is the time to stock up.
Or if you are looking for something special, then it might be worth a splurge.
Michael's carries Martha Stewart washi tape and I think those patterns are really elegant.
Here are a few of my favorites:

Erin Condren Washi Tape
Erin Condren washi tape is more papery in nature than other tapes that I have used. In fact, they call it paper tape instead of washi, but it is quite similar.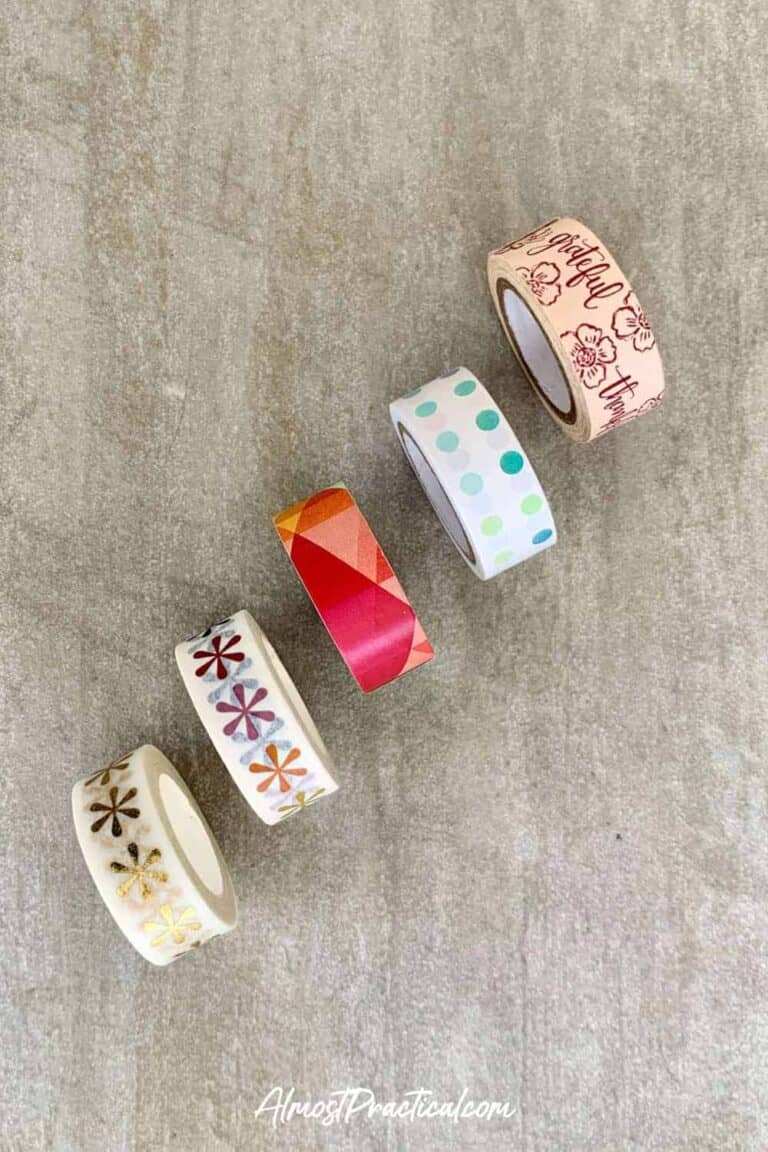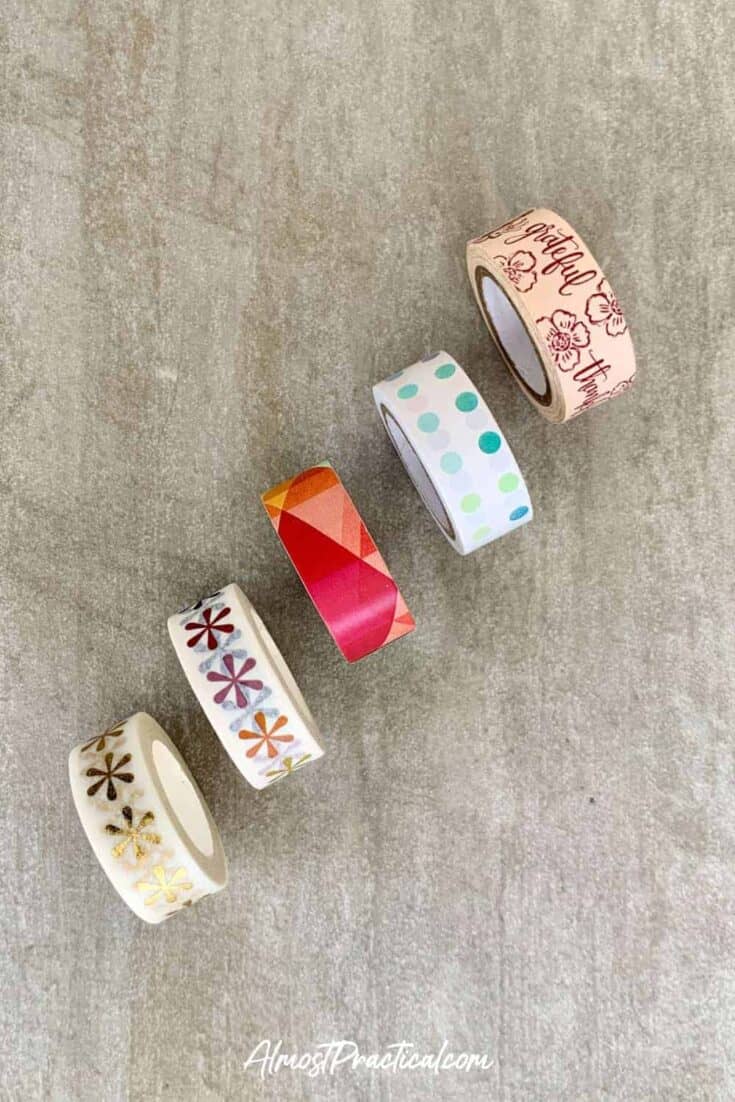 Erin Condren incorporates patterns from her planners into her washi tape designs.
So, if you use an Erin Condren LifePlanner you can get coordinating washi tape to create your monthly and weekly spreads.
Here are some of her current patterns:

Washi Tape at Target
Did you know you can buy washi tape at Target, too?
Target has a nice collection of Scotch Expressions washi tape – and with the Scotch brand, you know they are good quality.
The nice thing with Scotch is that they make big rolls of washi tape too – so you can use them for bigger projects.

Washi Tape at Hobby Lobby
One of the ways I use washi tape for my planner layouts is to highlight a theme that I am planning around.
For example – for a Super Bowl party, I would look for football themed washi tape.
The selection of washi tape at Hobby Lobby is huge – but the unique thing I have found is that they carry lots of themed washi.
Here is a selection:
Washi on Etsy
Being able to buy washi tape on Etsy came as a big surprise to me.
I always thought of Etsy more as handmade crafty type items – and washi is … well … washi. It's not handmade, right?
Well, actually there are some crafters that make handmade washi tape and it is gorgeous.
Here is a selection of unique tapes that I found on Etsy:

What To Do With All That Washi Tape?
Once you start to buy washi tape and build up your collection – you will need to use some of it up.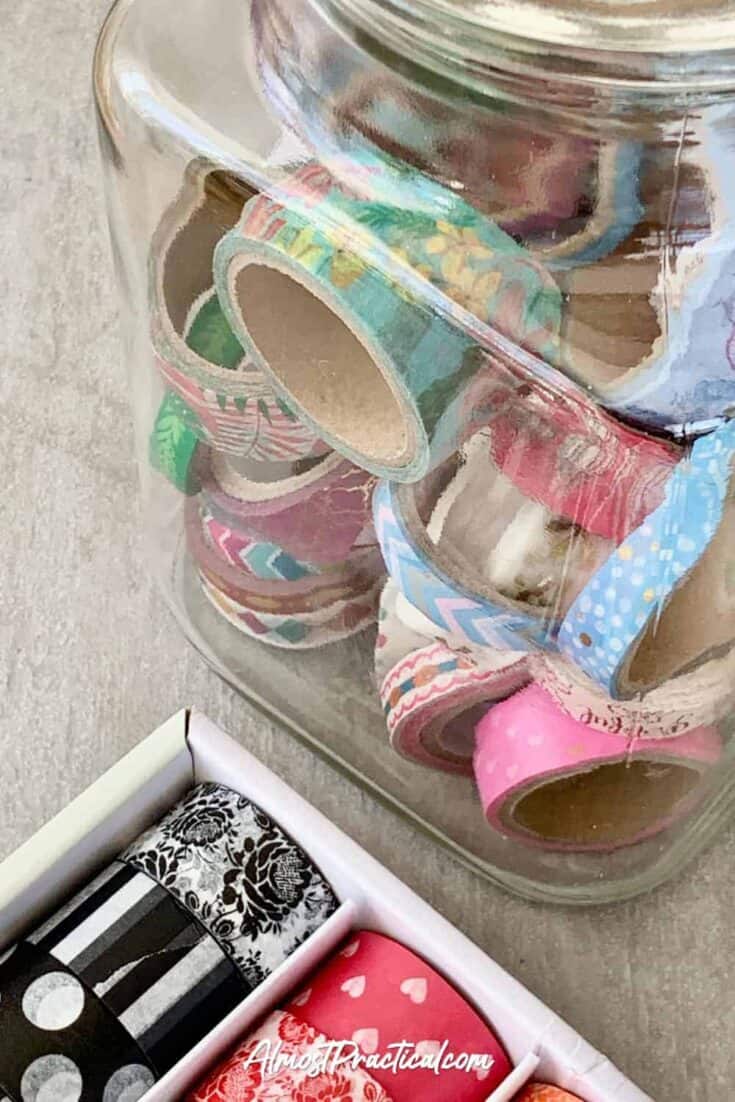 My favorite way is to embellish my planner pages and layouts.
But I also use my washi tape collection to:
stick things in place of regular Scotch tape – washi is so much more fun!
anchor down scrapbook paper on my Cricut mats
cover an edge on a page in a book or planner so that it stands out more than the rest
seal envelopes – especially holiday cards, birthday cards, or correspondence for special occasions.
I am always looking for creative and new ideas.
Places to Buy Washi Tape
In summary, these are my favorite places to find fun and unique washi tape designs:
Where have you found some of your favorite tapes?