What Is Dark Soy Sauce?
This post may contain affiliate links which means I make a commission if you shop through my links.
 Disclosure Policy
For awhile now, I have been seeing Dark Soy Sauce as an ingredient in several Asian inspired recipes that I have come across online.
But I didn't really know what it was.
Isn't all soy sauce dark, after all?
However it was listed as a separate ingredient. And some of the recipes had both – dark and regular, so I knew that it must be its own thing.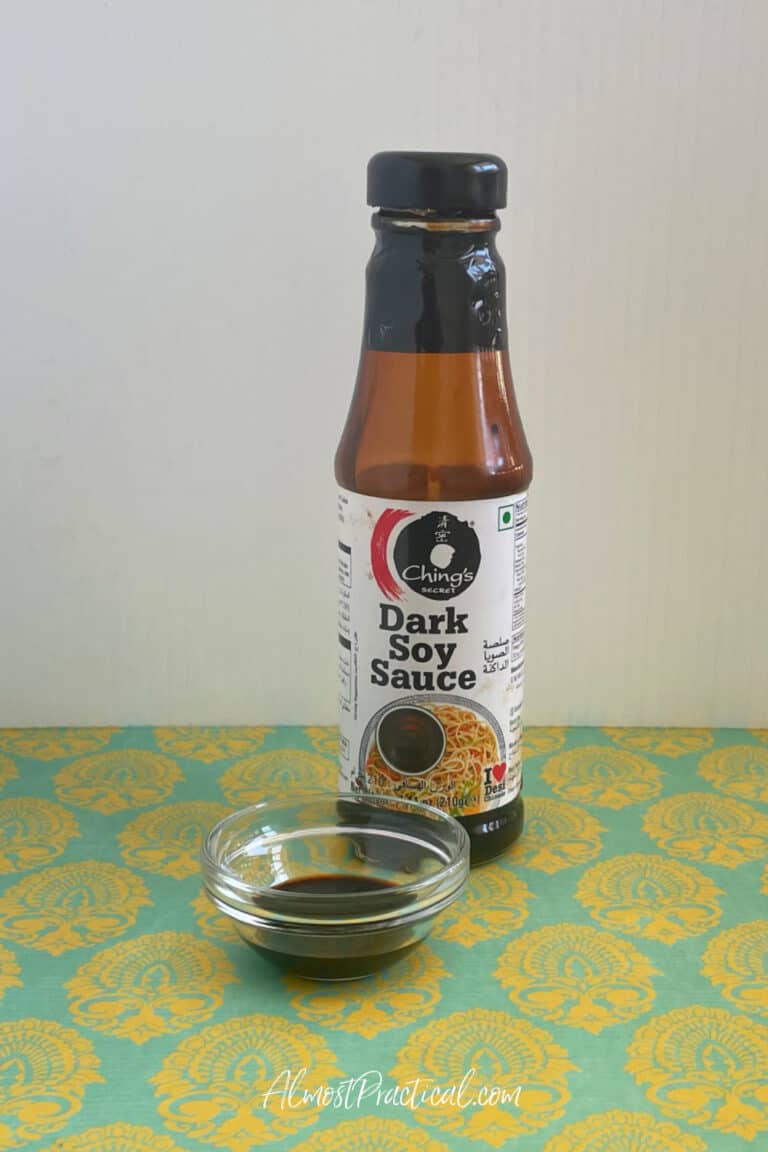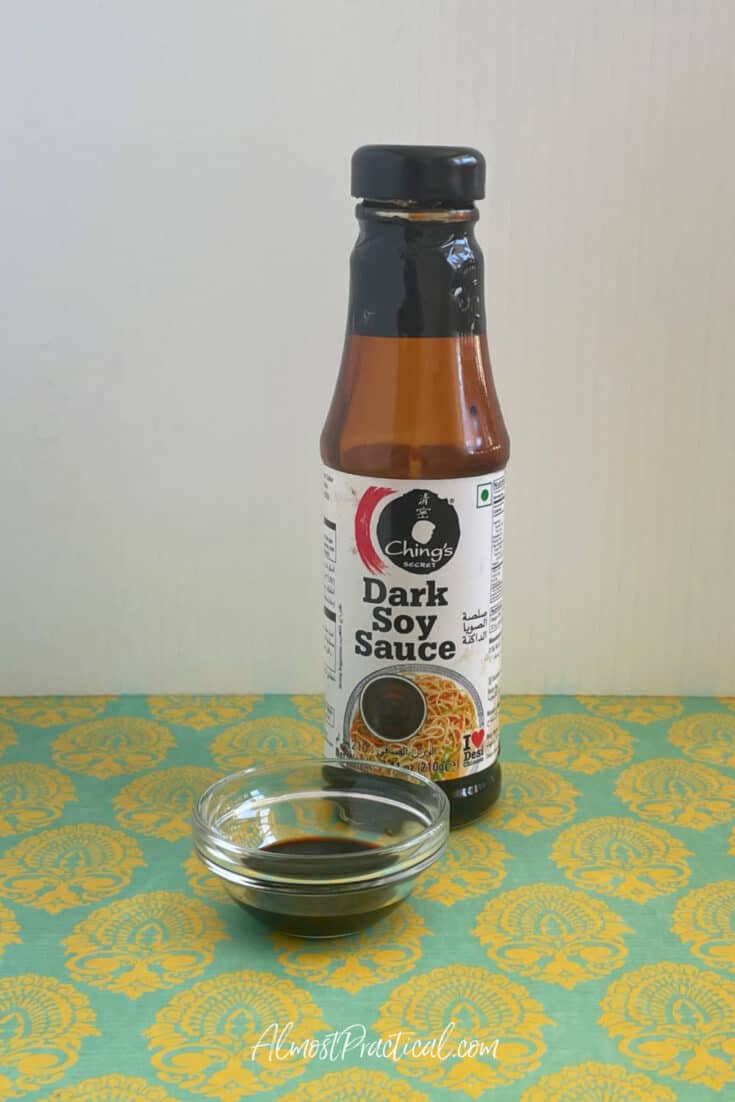 I headed to my local grocery store on several occasions hoping to find this enigma, but always came home empty handed.
Unfortunately, we don't have an Asian grocery store very close to us, otherwise I would have gone there.
So, I figured I did my best, and went ahead and made the recipes without the Dark Soy Sauce.
And you know what? The food tasted ok, but it looked very light and unappealing, almost gray in color.
Then one day, I happened to be at a Patel Brothers and lo and behold – there on the shelf was a bottle of Dark Soy Sauce! I was elated!
I purchased it, brought it home, and opened the bottle to see what this magic liquid was all about.
Of course, after all that, I discovered that it was also available on Amazon. It figures!
Our Pick

But sure enough, dark soy sauce is quite different from regular soy sauce. This is what I discovered.
How Soy Sauce Is Made
All soy sauce is made from fermented soybeans, usually with the addition of wheat, salt, and some proprietary flavorings.
The process is quite interesting and you can see how its done in the video below:
The addition of soy sauce to a recipe adds umami to a finished dish. Umami is sometimes referred to as one of the 5 basic tastesthat gives food depth and flavor.
Dark Soy Sauce vs Regular Soy Sauce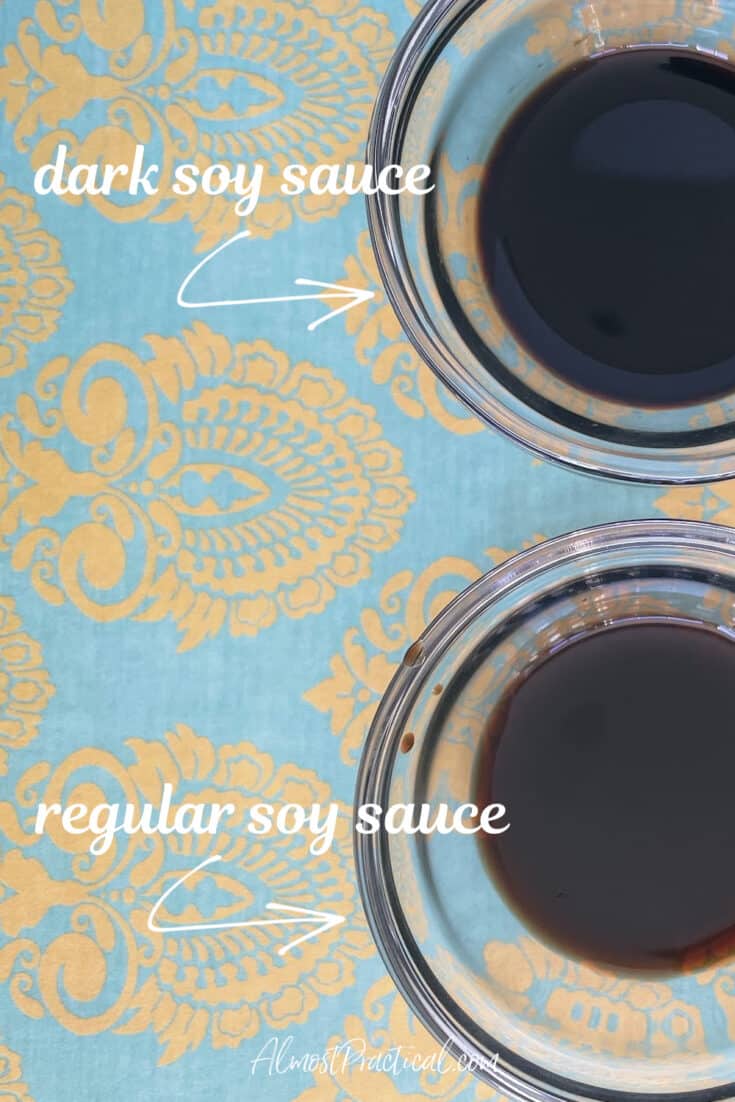 Dark soy sauce is, well, darker than its regular counterpart.
It is also thicker and has more of a fermented smell to it.
Although it may not taste as salty as regular soy sauce, it generally does have more salt. Some people say that the fermentation process makes the dark soy sauce taste sweeter, which might mask how salty the sauce tastes.
The thing to remember is that a little goes a long way in recipes, so start by adding a little and add more after tasting.
What is the Difference Between Dark Soy Sauce and Regular Soy Sauce in a Recipe?
Dark soy sauce will give your recipe a dark color and a bold taste.
I believe that when you order most dishes from an Asian restaurant – for example, something like chicken and broccoli in brown sauce, they must use a dark soy sauce in the recipe.
The color of the food is a rich, caramel colored, dark brown that looks so appetizing.
For years I tried to replicate this at home using regular soy sauce with no luck – because back in the early days of the internet, I really had no idea that dark soy sauce was a thing.
While you can certainly omit dark sauce from a recipe or substitute additional regular sauce to sort of make up for it, you won't get the color and depth of taste without it – and that is the main difference between the two.
I made the Rendang chicken shown below for dinner last night using Ching's Dark Soy Sauce (recipe coming soon). Sorry – the photo is not staged in any way.
My son and I usually text pictures of our dinner creations to each other – so I just snapped this one to send to him.
It was delicious!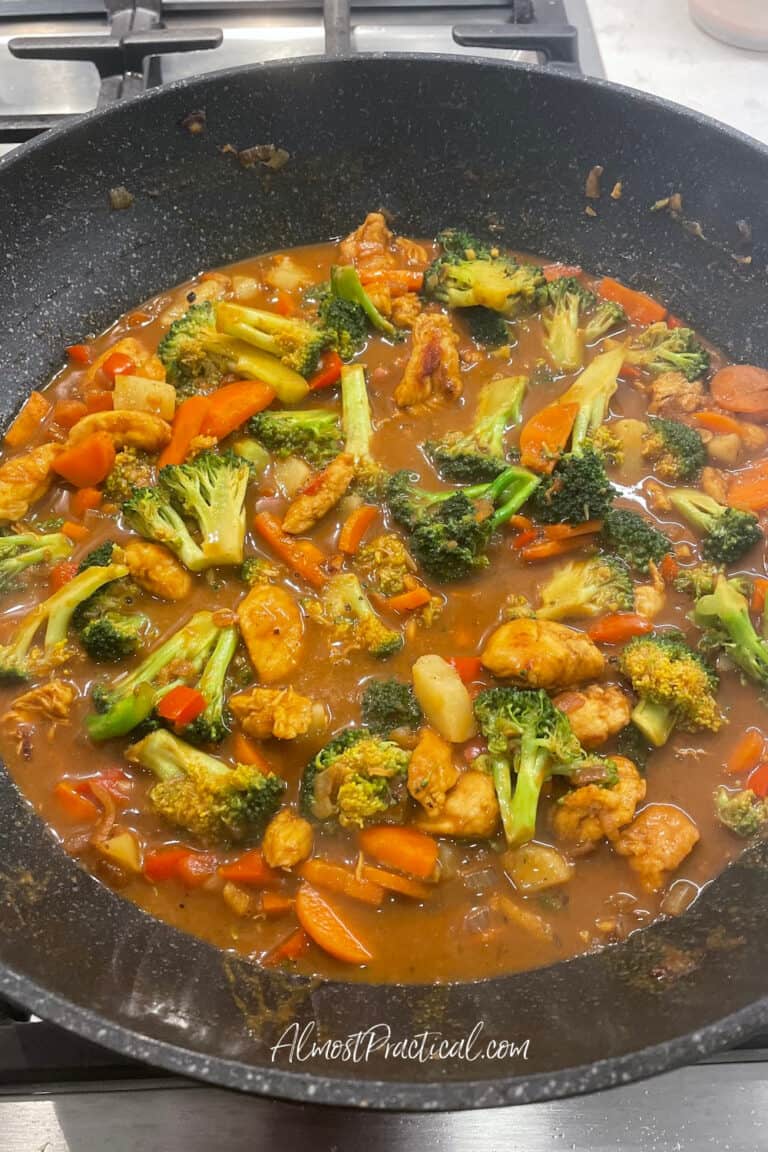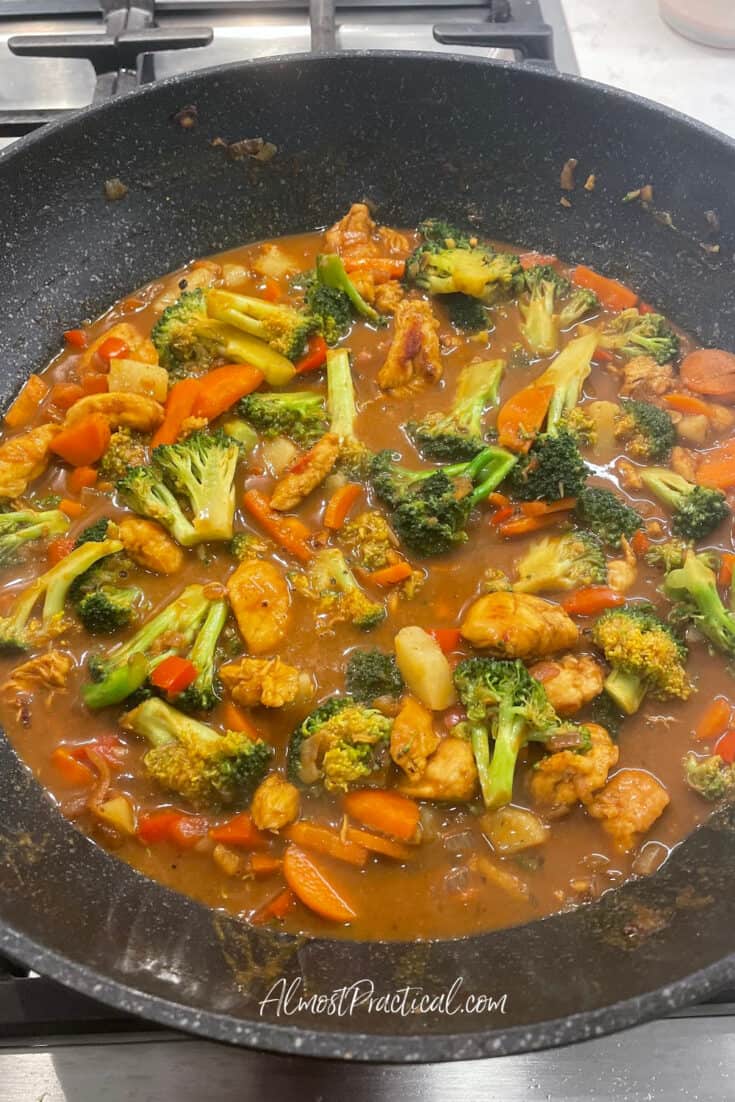 Where to Buy Dark Soy Sauce
Unfortunately, most grocery stores don't sell dark soy sauce.
I really don't know why. It is such an amazing ingredient.
Your best bet is to shop online or visit an Asian grocery store including Indian grocery stores.
The following are three popular brands. I have tried Ching's and really like it and hope to try the other two in the near future.
Our Pick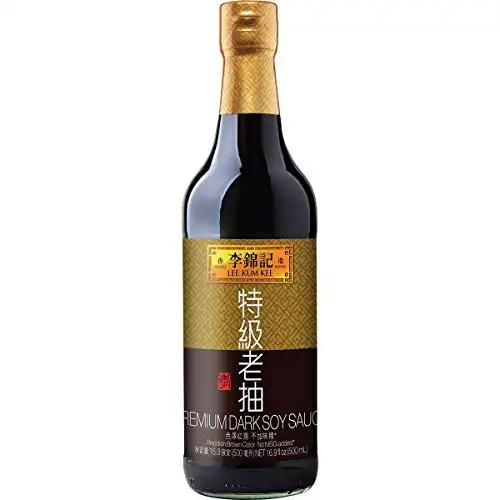 Give Dark Soy Sauce A Try
If you haven't tried dark soy sauce yet, I think it is worth the effort to track a bottle down.
It will make your Asian inspired recipes look and taste delicious!