Simple Grilled Asparagus Recipe
This post may contain affiliate links which means I make a commission if you shop through my links.
 Disclosure Policy
This grilled asparagus recipe is a family favorite. The grill gives the asparagus a wonderful smoky flavor that screams summertime.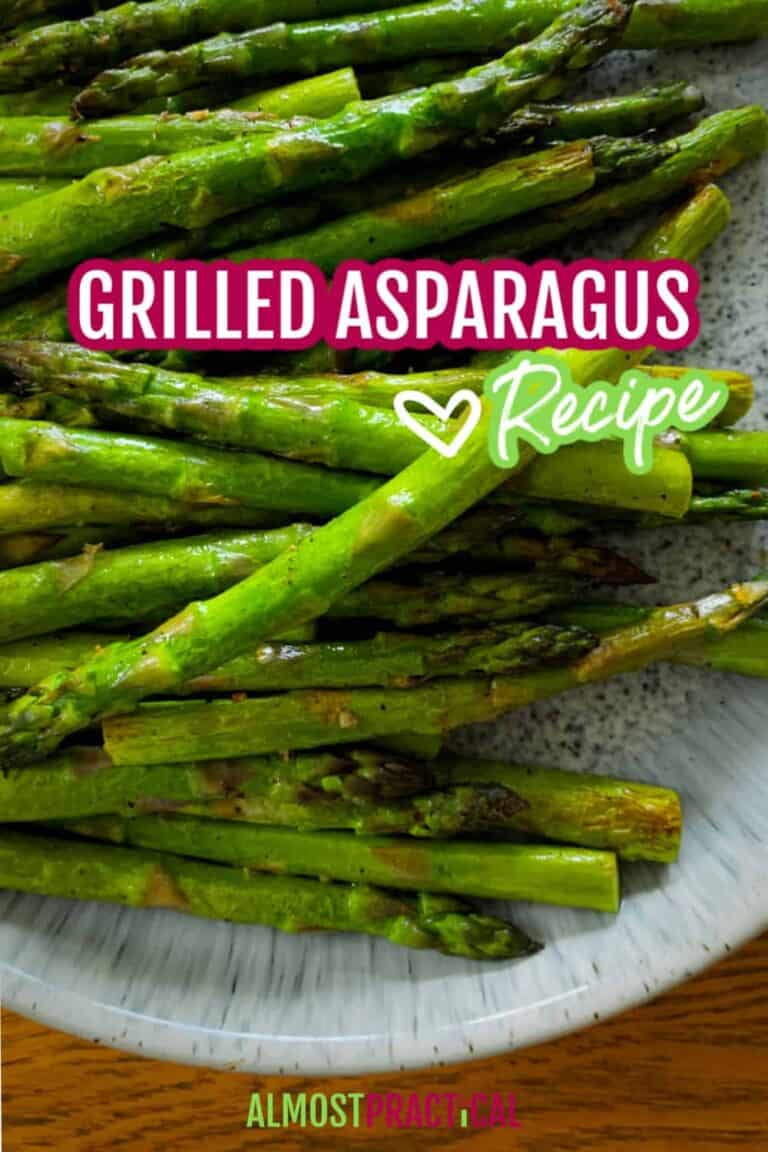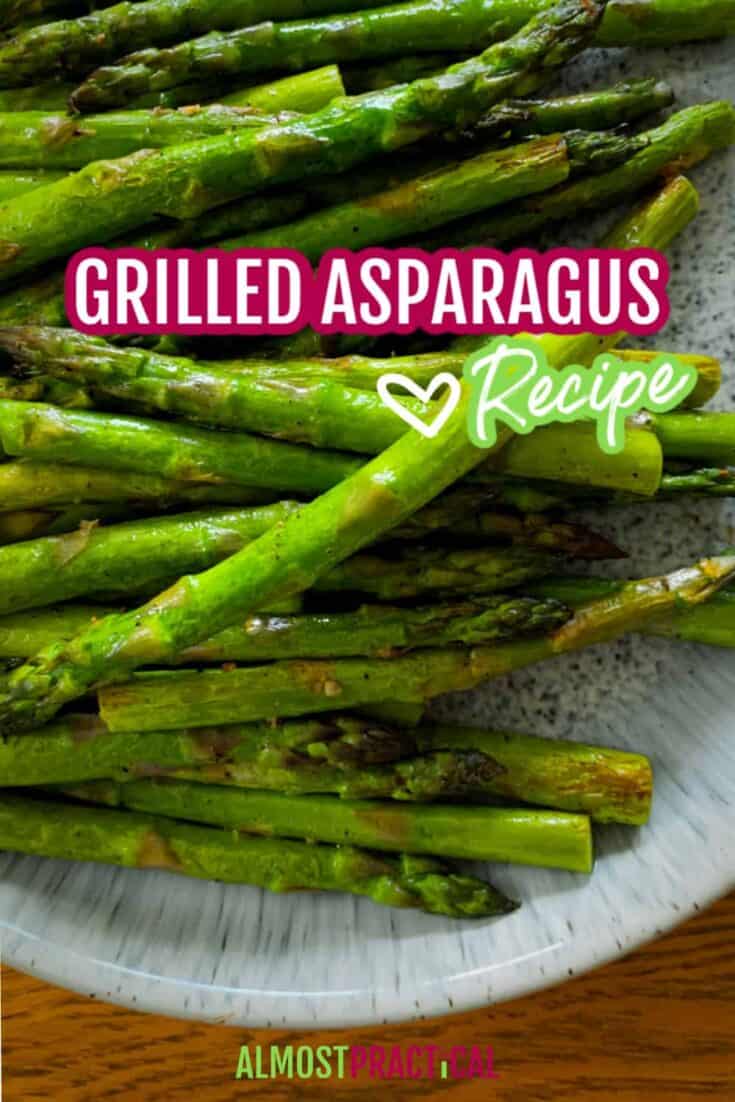 The best part is that this side dish is so easy to make – and you will be happy that your family is actually eating their vegetables.
You can make it alongside your main dish on the grill, and if you have an upper rack, you can put some baked potatoes on there as well – so meal clean up is a breeze.
One Key Piece of Grilling Equipment
To make this recipe you will need one key piece of grilling equipment.
It is a pan with holes for the grill – also known as a grill topper. There are a bunch of different styles to choose from, but any basic one will do.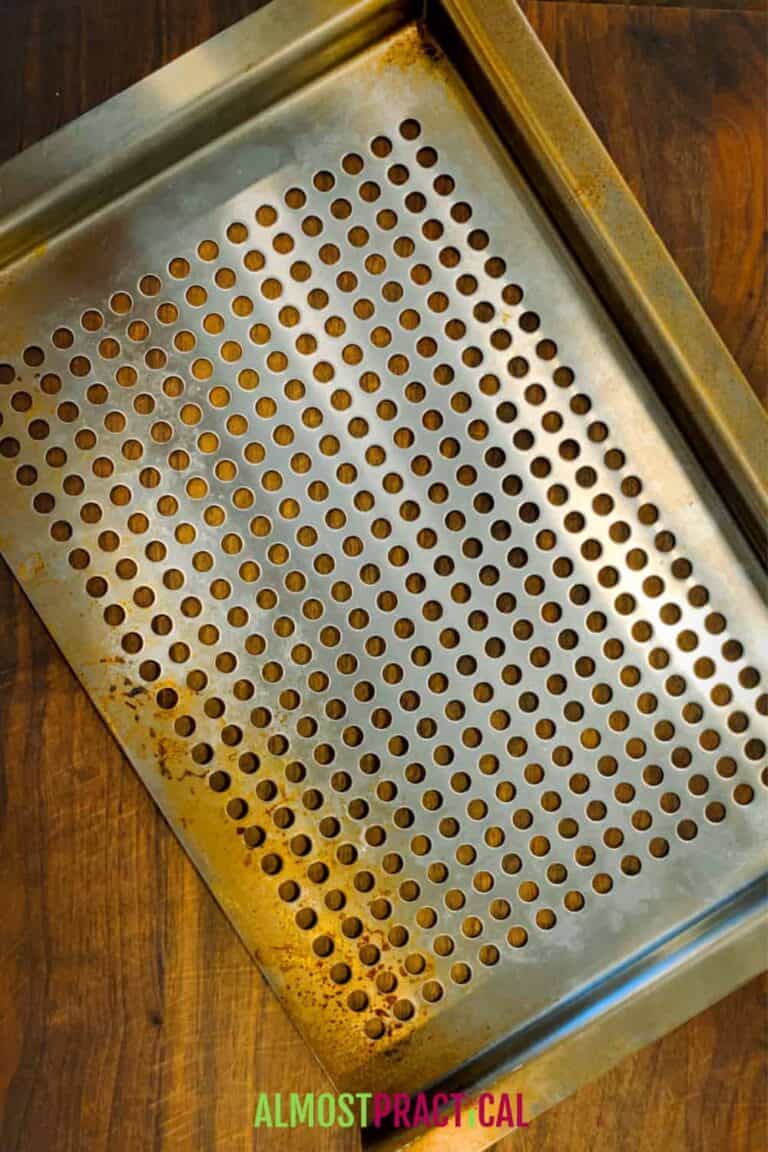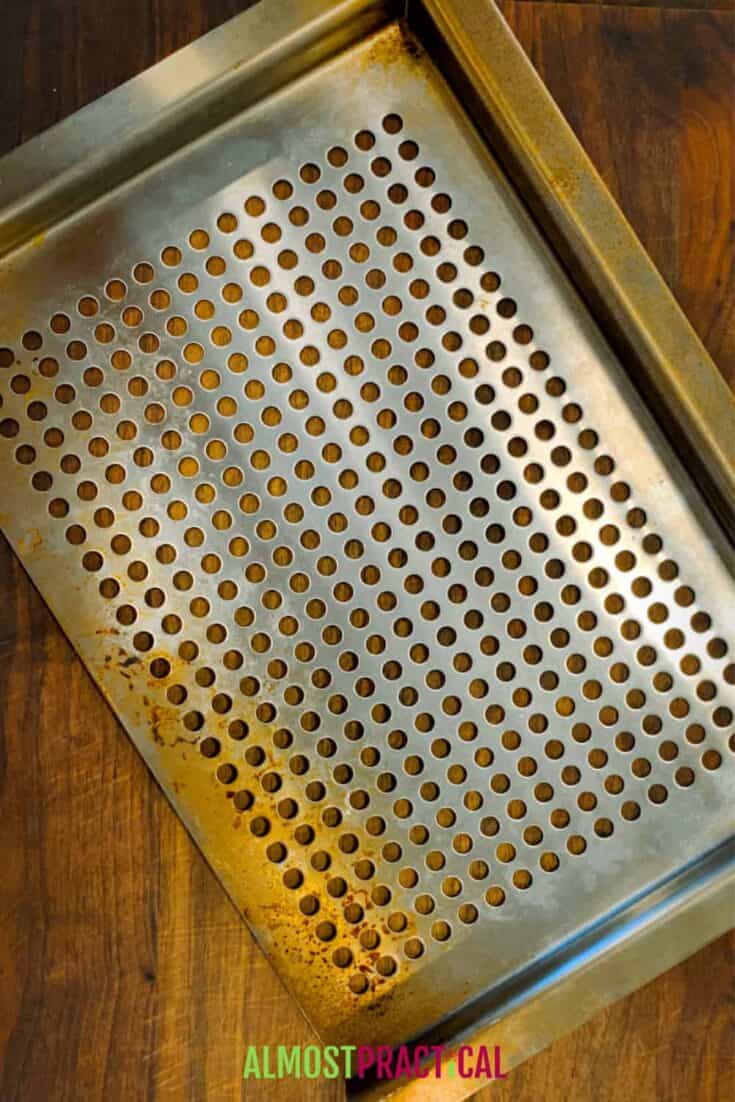 I suppose you could carefully place the asparagus directly on the grill – but I imagine that it would probably fall through the slats, so I wouldn't recommend doing that.
Ingredients You Will Need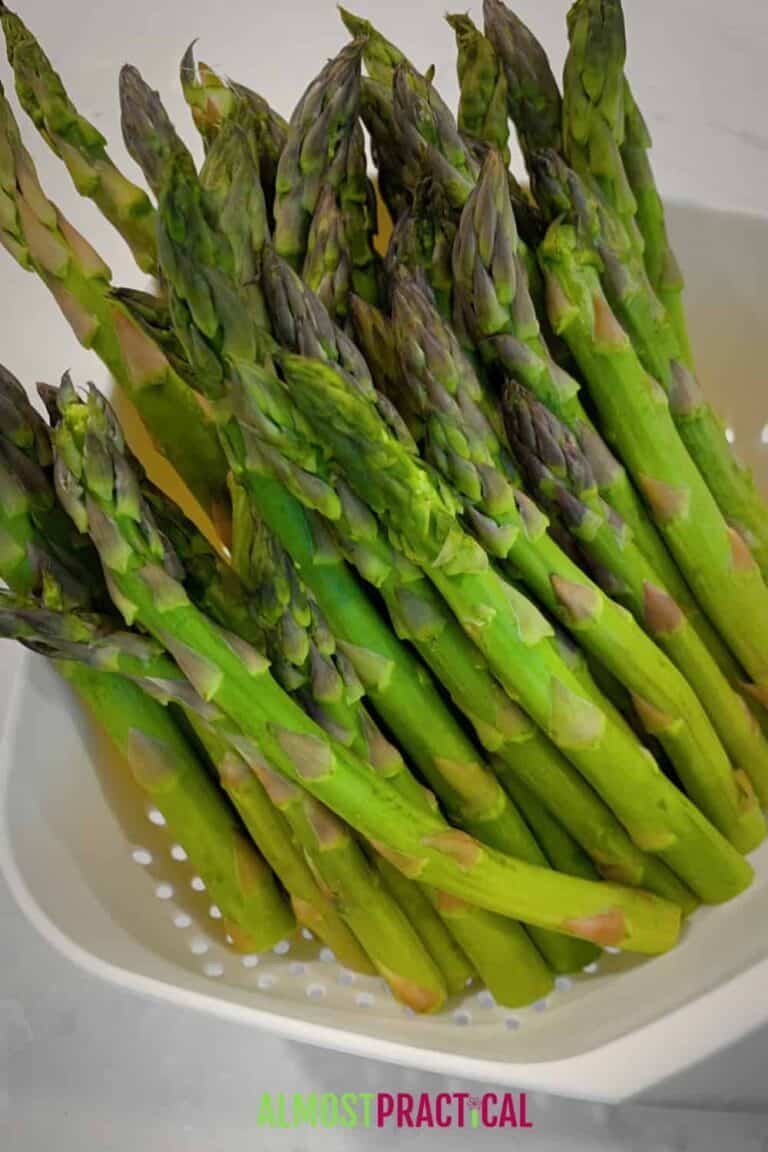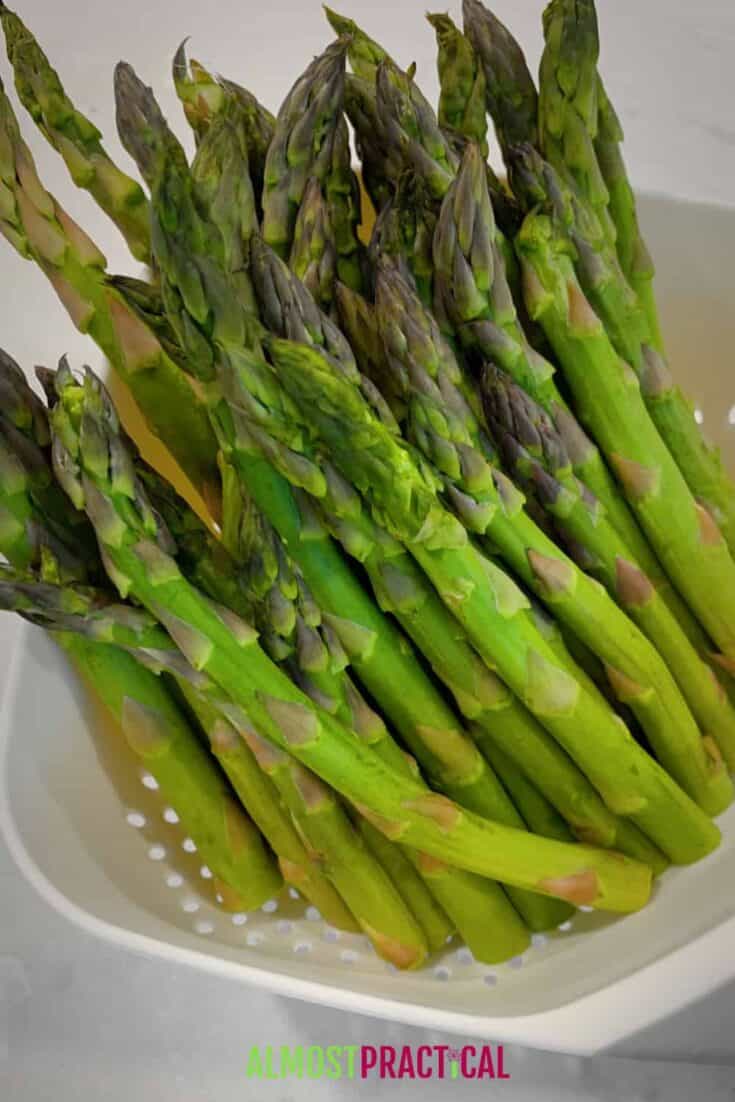 To make this recipe I use:
2 bunches of asparagus, with stems trimmed
olive oil
salt
pepper
fresh garlic
Like I said, simple ingredients. There is not too much involved.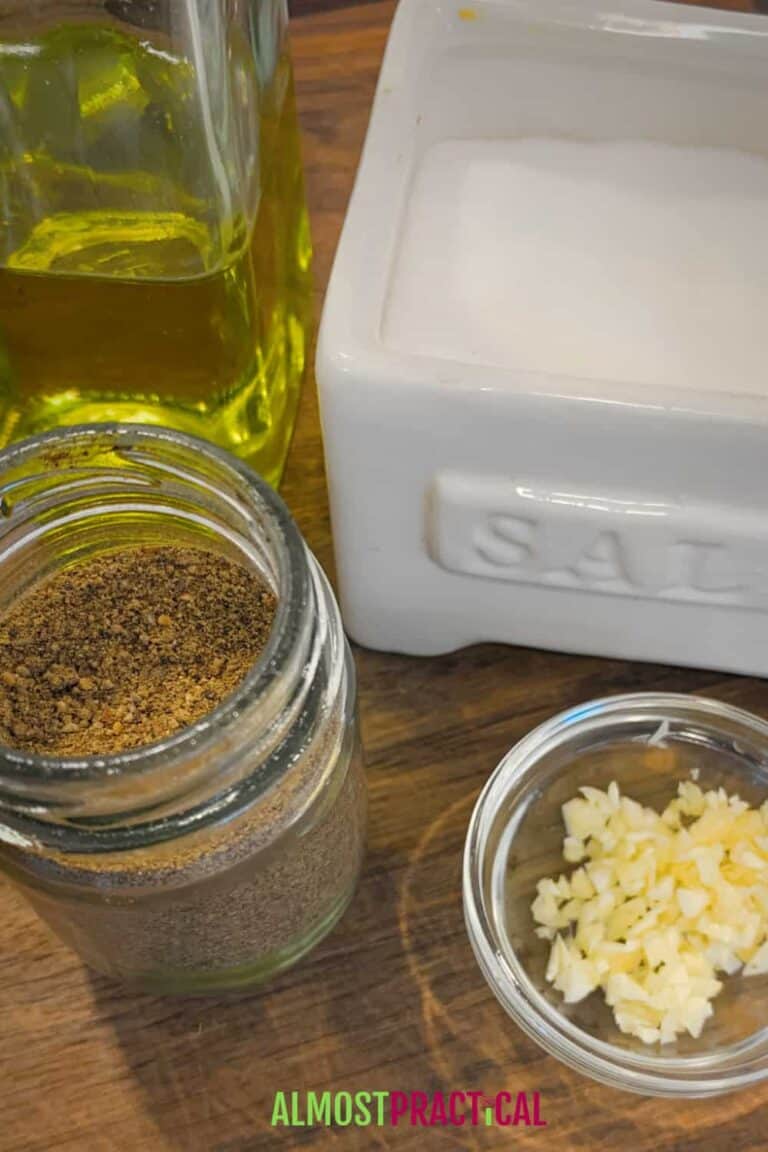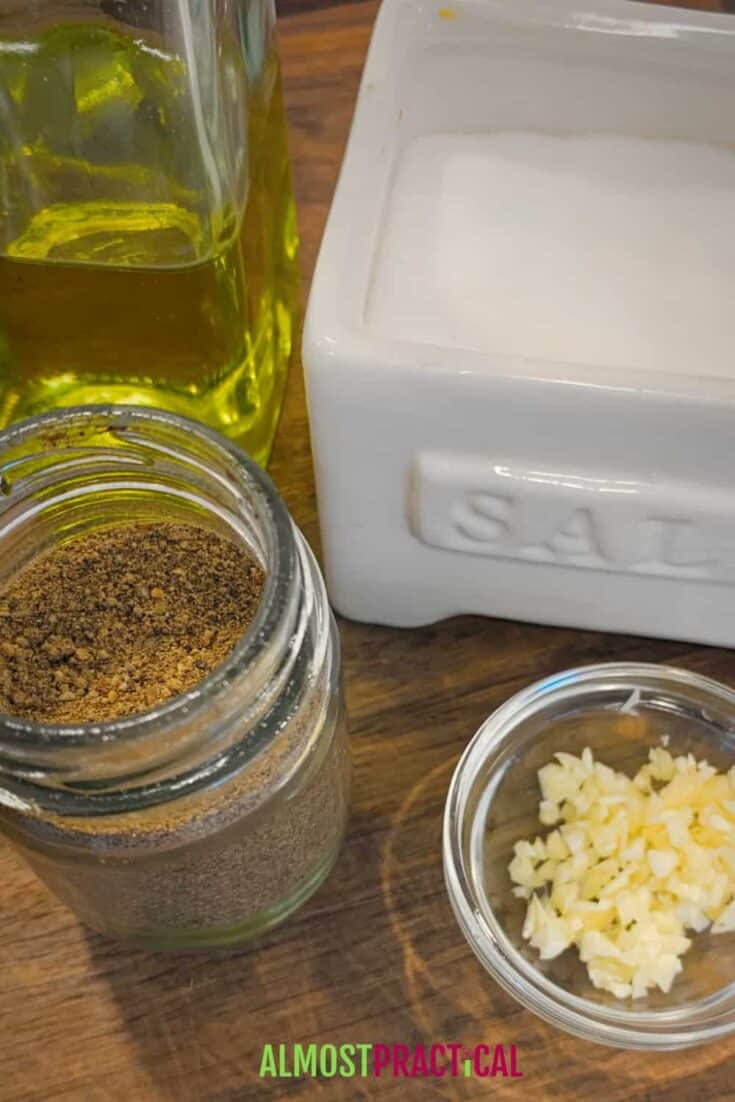 Marinate the Asparagus
Toss everything into a large mixing bowl and let it set for about half an hour.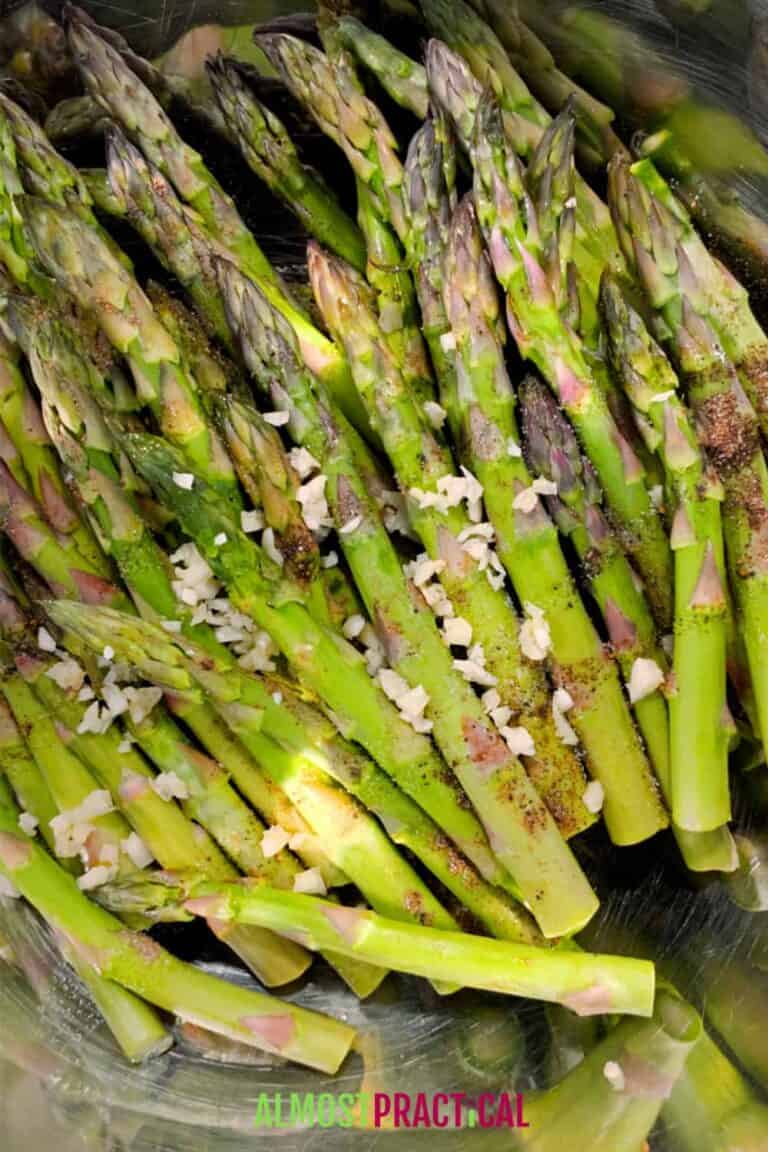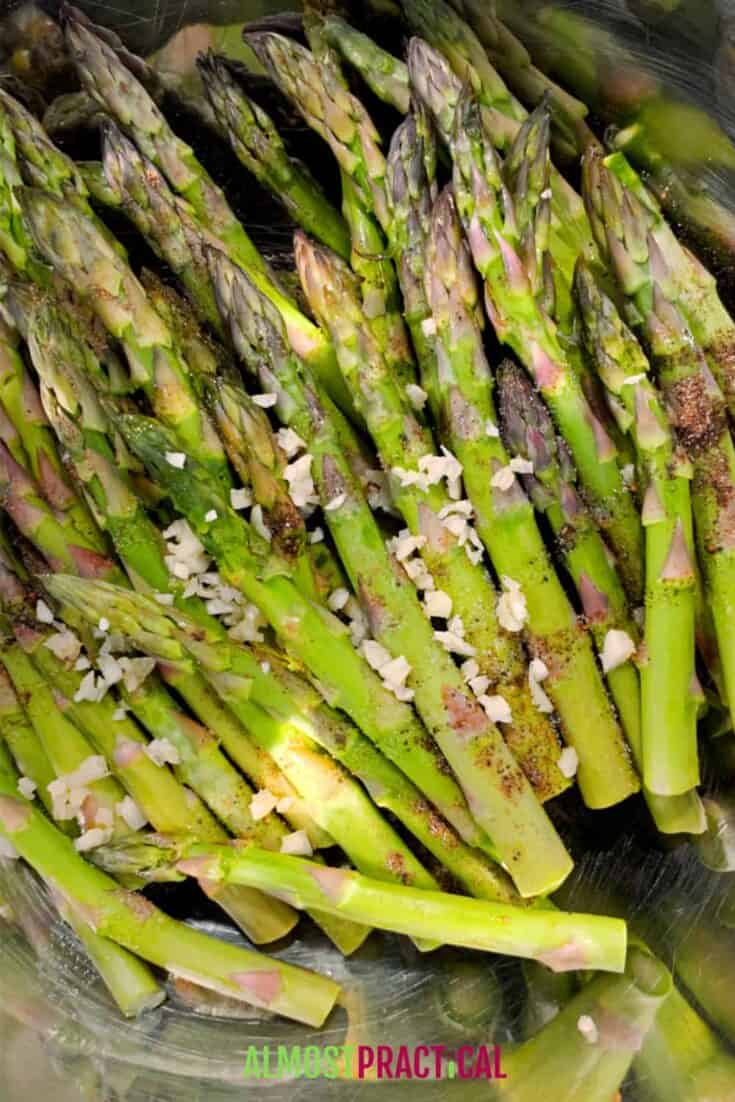 When I make this recipe, I usually prep the asparagus first, then go about prepping the rest of the meal.
By the time I am ready to hit the grill, the asparagus is well marinated.
Grill the Asparagus
To grill the asparagus, I preheat the grill on high. (I use a Weber Genesis gas grill)
Then I turn the heat down to medium on the side of the grill that I plan to use for the asparagus.
I place the pan with holes on this side of the grill and spread the asparagus out in as close to a single layer as I can get.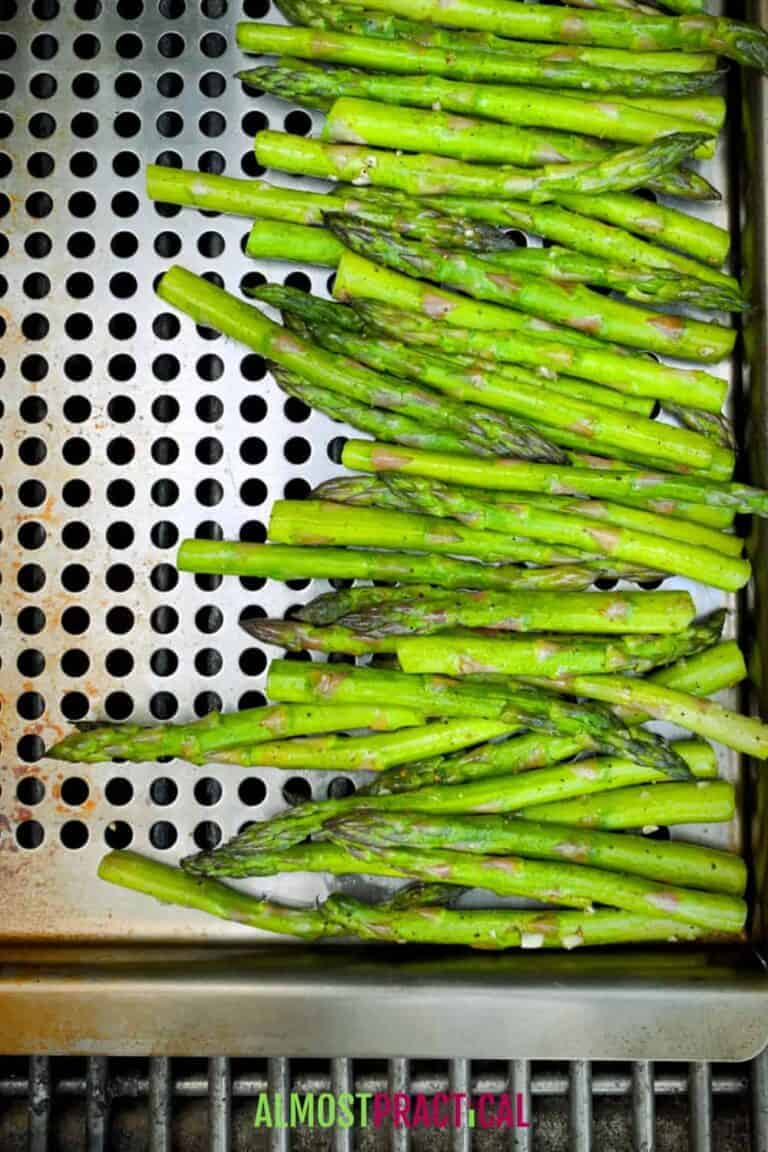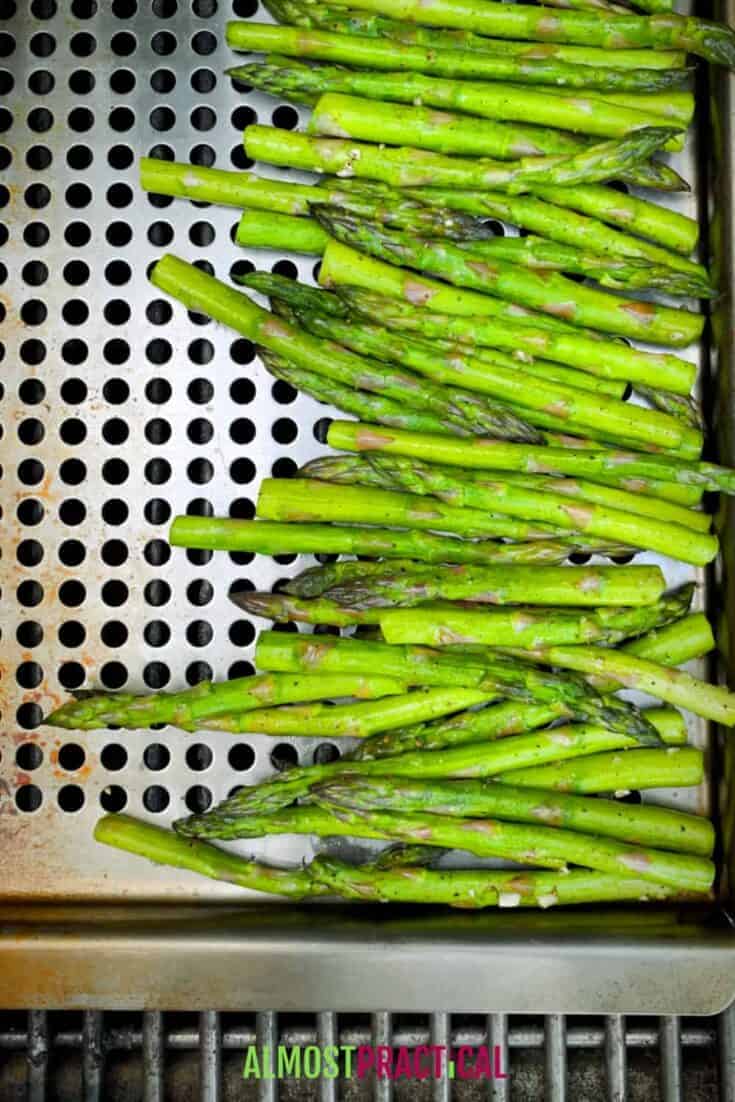 It only takes about 5 minutes of cooking time to grill the asparagus to a crisp tender state.
If you like it cooked a little more or less, you can adjust the cooking time accordingly.
Since the cooking time is short, you will probably want to make this side dish when the rest of your meal is almost ready.
Serve warm.
And, by the way, leftovers taste great served cold and chopped up on a salad the next day.
More Vegetable Side Dish Recipes You Might Like
Print This Recipe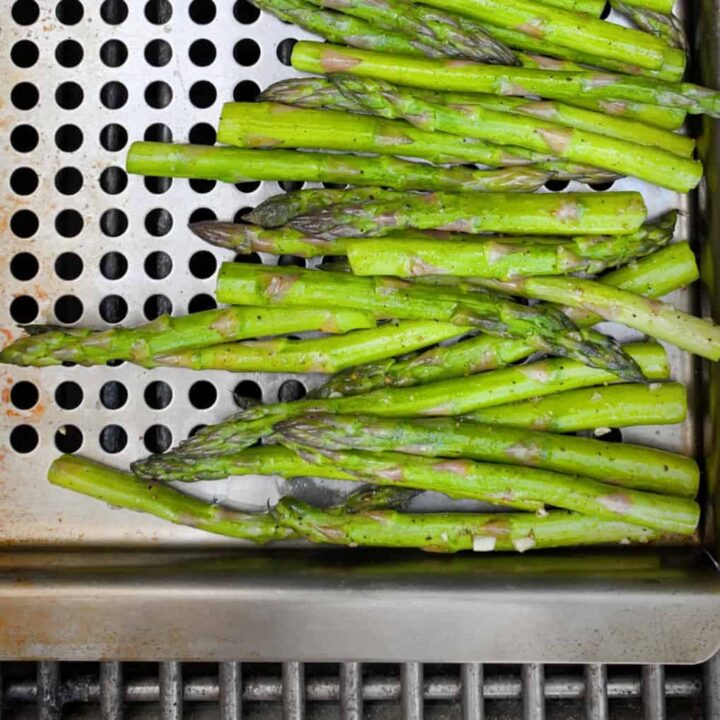 Simple Grilled Asparagus Recipe
Additional Time:
30 minutes
Asparagus on the grill is easy to make and has a wonderful smoky flavor.
Ingredients
1.5 pounds asparagus
2 teaspoons canola oil
1/2 teaspoon salt
1/2 teaspoon coarsely ground black pepper
2 large garlic cloves chopped
Instructions
Wash and trim the woody part of the stems from the asparagus.
Place asparagus, oil, salt, pepper, and chopped garlic in a large mixing bowl and toss to coat evenly.
Let the asparagus marinate in the seasonings for 30 minutes.
Preheat the grill on high heat.
Turn the heat down to medium on the side of the grill where you plan to cook the asparagus.
Place a pan with holes aka grill topper pan on the medium heat side of the grill.
Spread the asparagus in the grill topper pan evenly, aim for as close to a single layer as possible.
Grill for 5 minutes, using tongs to turn the asparagus at the midway point.
Serve warm.
Notes
You can adjust the cooking time for longer for softer asparagus or shorter for a more crispy consistency.
Recommended Products
As an Amazon Associate and member of other affiliate programs, I earn from qualifying purchases.
Nutrition Information:
Yield:

6
Serving Size:

1
Amount Per Serving:
Calories:

40
Total Fat:

2g
Saturated Fat:

0g
Trans Fat:

0g
Unsaturated Fat:

2g
Cholesterol:

0mg
Sodium:

192mg
Carbohydrates:

5g
Fiber:

2g
Sugar:

1g
Protein:

3g
Occasionally, you will find nutrition information provided with recipes on AlmostPractical.com - this information is created from online calculators and is an ESTIMATE only. I am not a nutritionist or registered dietician. Nutritional information can vary depending on the brands and the actual ingredients that you use. By using this site and it's contents, you agree to hold harmless AlmostPractical.com and its owners for any loss or damage you incur that results from your use of the nutritional information provided by this site.