How to See The Number of Files in a Folder on A Mac
This post may contain affiliate links which means I make a commission if you shop through my links.
 Disclosure Policy
If you have ever wondered how to see the number of files in a folder on a Mac – this is how you do it using Finder.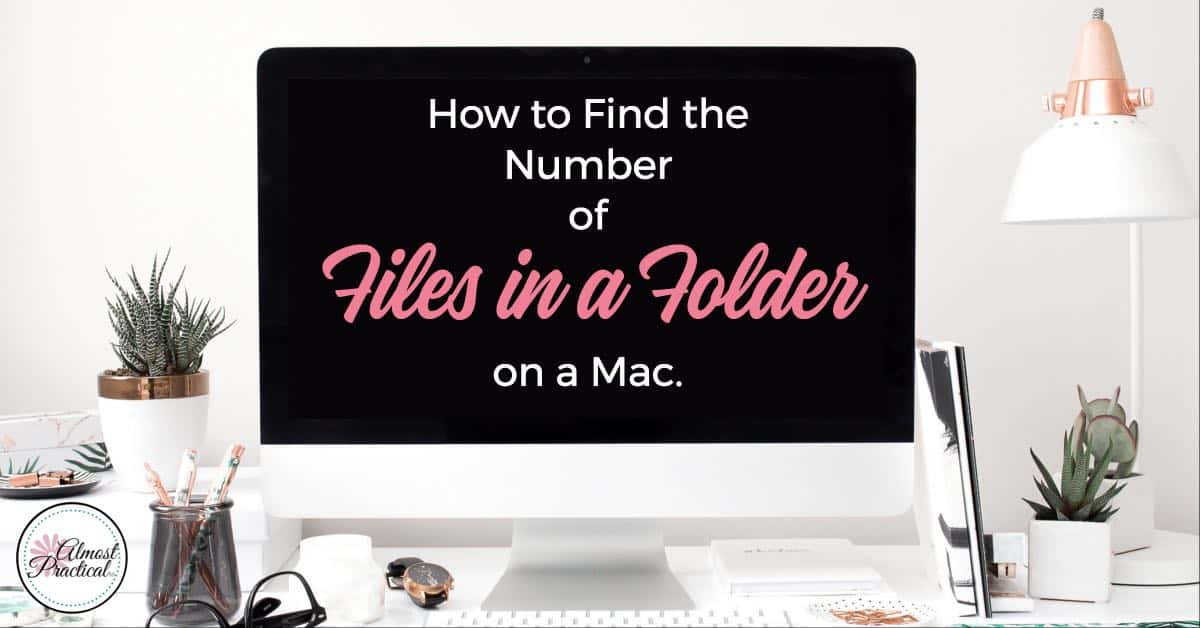 Why You Might Want to Know The Number of Files in a Folder on Your Mac
Without going into too much detail, I will tell you why I needed to know how many files were in a folder on my Mac.
This week I have been organizing my photos. You may recall that I was searching for a photo organizing solution – well, I finally decided to go with Dropbox.
Anyhow, when I downloaded photos from a different service that I was using, I wanted to make sure that I didn't miss any photos.
The easiest way to "eyeball" it was to compare the number of files in the old folder to the number of files in the new folder.
If they were the same – I was comfortable that I got everything.
But how do you find this information?
I know my way around a Mac computer, but I couldn't find the number of files in a folder on a Mac anywhere.
Seriously.
This is not rocket science. Why was it so hard?
So I did a little research and it is a simple setting but it is not readily apparent.
This Is What You Do
1. Open a Finder Window
Open your folder in Finder (preferably the one that you want to know the count for).
2. Click on View in the Menu Bar
In the top menu bar, click on the View option.
3. Click on Show Status Bar
In the dropdown menu that opens up, click on Show Status Bar.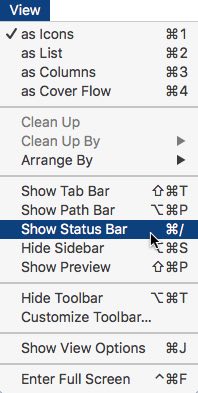 4. Look at the Bottom of Your Finder Window
Now at the bottom of your finder window, you should see a gray bar that tells you how many files are in that folder on your Mac.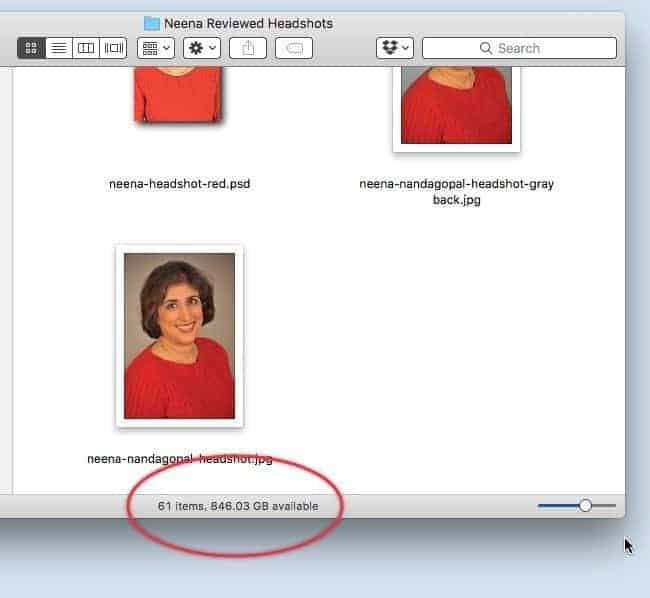 This will show on every Finder window that you open.
Don't Want to See It Anymore?
If you don't want to see it anymore, just reverse the process.
When you click on view in the menu bar now, the option in the dropdown menu has changed to "Hide Status Bar".
Just click on this to turn it off.
More Technology Tips for You
I hope this technology tip makes your digital life a little easier. 😉
Here are a few more that may be helpful for you:
Pin This
If this tutorial helped you out – please share!