How to Stop Eero from Blocking Websites You Want to Visit
This post may contain affiliate links which means I make a commission if you shop through my links.
 Disclosure Policy
Eero is a mesh wifi system that optimizes your network for enhanced connectivity and offers added protection through their Eero Secure option too. But sometimes Eero secure can be a little too good and block websites that you actually want to visit.
If this is happening to you, then try these steps to troubleshoot.
This worked for me, but I do subscribe to the optional Eero Secure plan – so, if you don't then you might not have access to the same choices in the app.
Keep in mind that I am not an IT person and have no relationship with Eero. I am just sharing my experience. Your best option is always to contact Eero customer service for help with your system.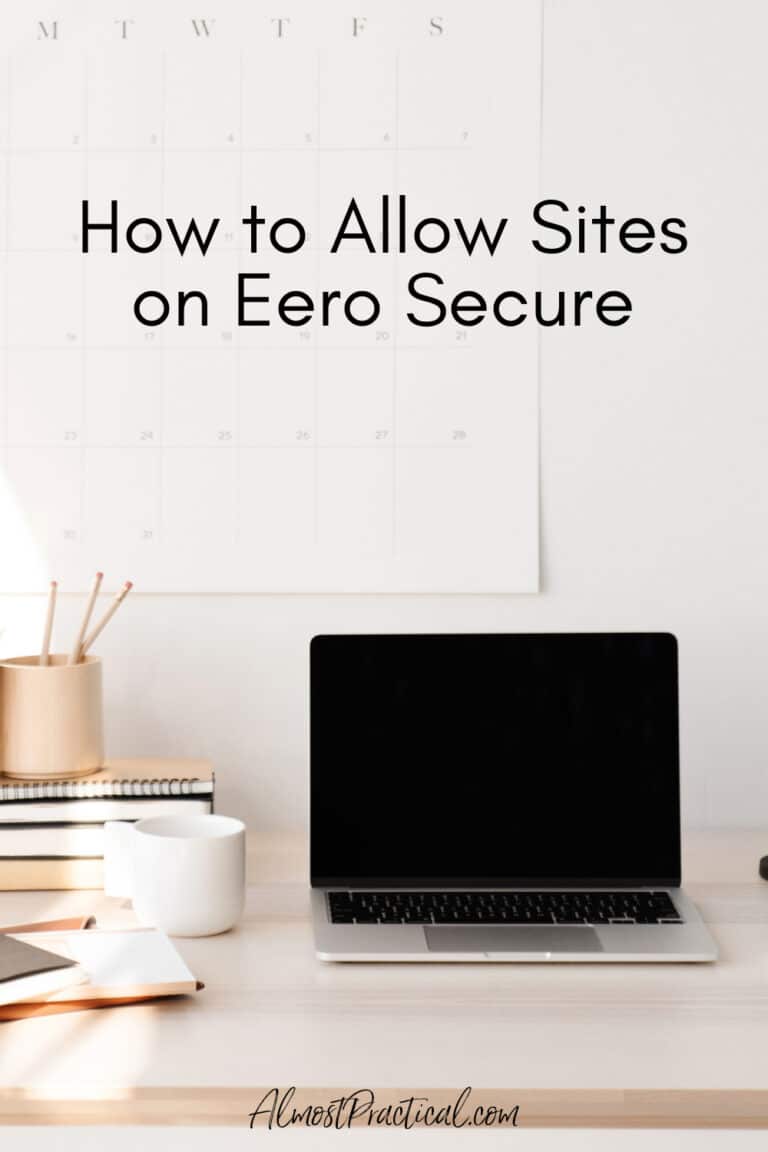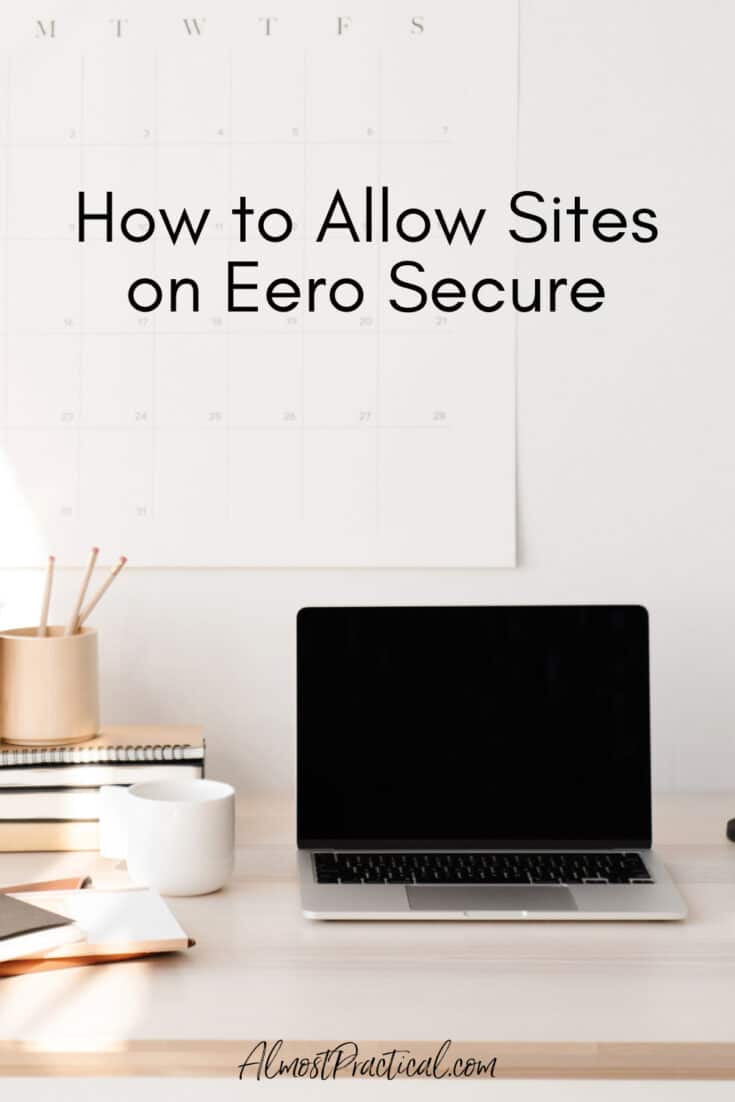 Why We Use Eero
Our large family collectively uses a lot of devices that connect to the internet. And with people working from home these past few years, the demand on our network was even greater.
To keep the network fast and reliable I decided to upgrade our home wifi network with Eero devices.
I also opted for the enhanced protection and control offered through Eero Secure.
Overall, I have been very happy with the Eero Secure plan but sometimes it acts as a gatekeeper when we really don't want it to.
How to Know if Eero is Blocking the Website
Recently, I was having trouble accessing a particular domain and getting the error that you see in the screenshot below.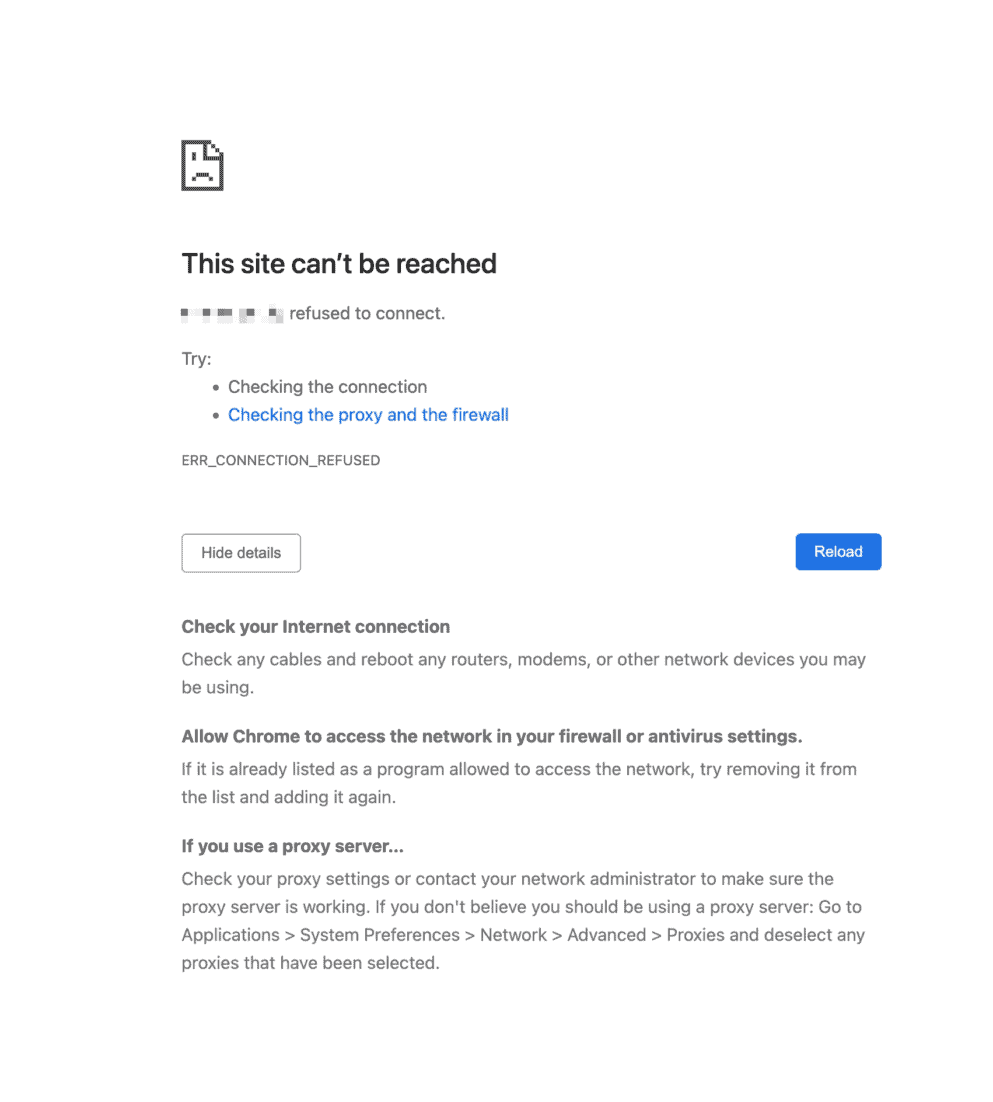 At first I thought that the website I was visiting had an issue – so I reached out to that domain's customer service. But apparently the site was up and running with no issues.
So, I did all the troubleshooting things on my computer – clearing cookies, allowing access in my browser settings, etc.
But still no luck.
Finally it dawned on me that the culprit could possibly be my Eero system.
And I was right.
To figure out if Eero is causing your issue, you may have to try similar troubleshooting steps.
If you have Eero Secure, and think it might be problem try the following.
1. Go to the Discover Tab
To troubleshoot your Eero, you need to use the app on your phone – you cannot do it from your computer.
Fire up your Eero app and navigate to the "Discover" tab at the bottom of your screen. I use an iPhone running iOS – so if you use Android, your screen may look a little different.
2. Tap on the Eero Secure or Eero Secure+ Option
On iOS this is the first option.
3. Scroll Down to the Advanced Heading
Here you will see an option to Block and Allow Sites. Tap on this.
4. Tap on "Allowed"
The first screen you come to is the "Blocked" option by default. What you need to do here is tap on the "Allowed" option right next to it.
This will bring you to the place where you can enter the site you want to allow.
At the bottom, tap on "Add Allowed Site".
Here you can type in the site address. If you want to let your entire network access this site, tap on the slider next to "Network".
Alternatively, you can allow access for one or more of the profiles that you have set up.
You can also let Eero know the reason for allowing the website – which is optional.
Tap on Done and you are all set.
Glad That Eero Is Watching Out For Us
While it is a bit annoying that Eero occasionally blocks a website that I want to visit, I find that the added protection is worth the minor inconvenience.
It really is simple to allow a site using the app. And I much prefer the added layer of protection that Eero Secure offers.
While you may not dive into the Eero app too often, it is always a good idea to check in periodically because new features are continuously being added.