The Best Affordable Standing Desk – Autonomous Review
This post may contain affiliate links which means I make a commission if you shop through my links.
 Disclosure Policy
Disclosure: I received a desk from Autonomous AI for purposes of this review.
I have been in search for a good adjustable standing desk for quite some time. So, when Autonomous asked me to review their automated standing desk, I jumped at the chance.
UPDATE: Use coupon code ALPRACTI to get 8% off your purchase at Autonomous.ai through 12/10/2020!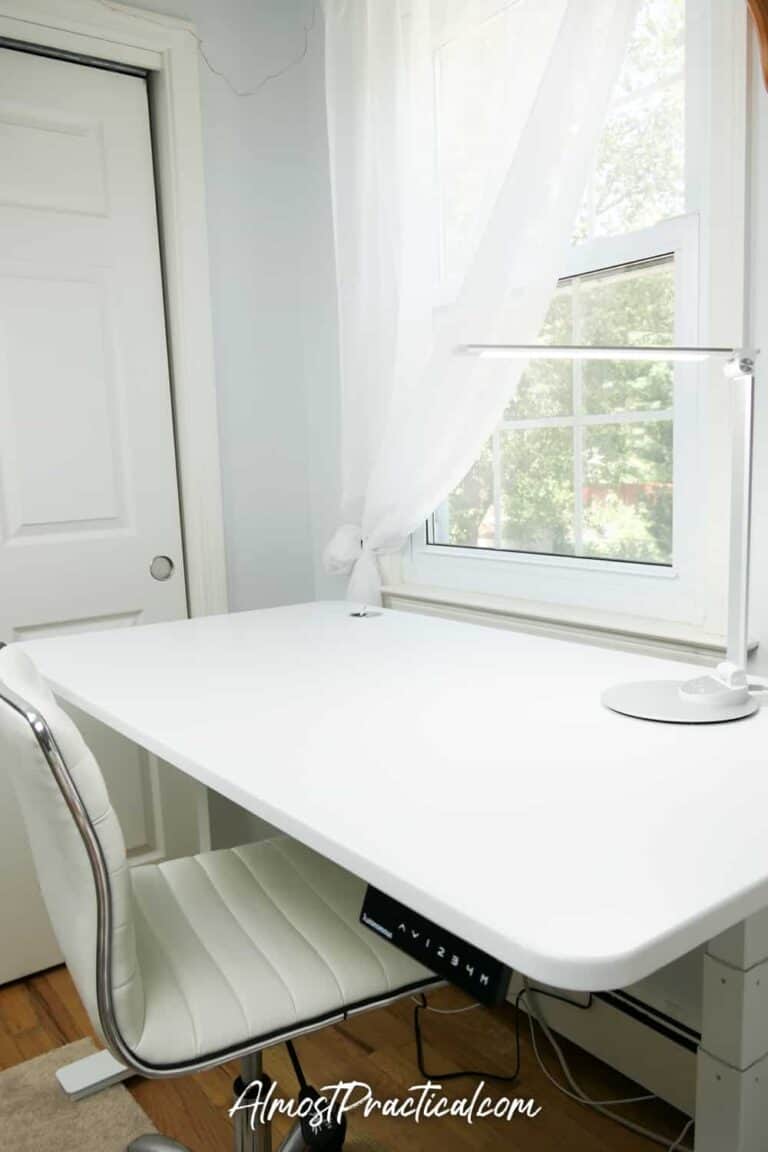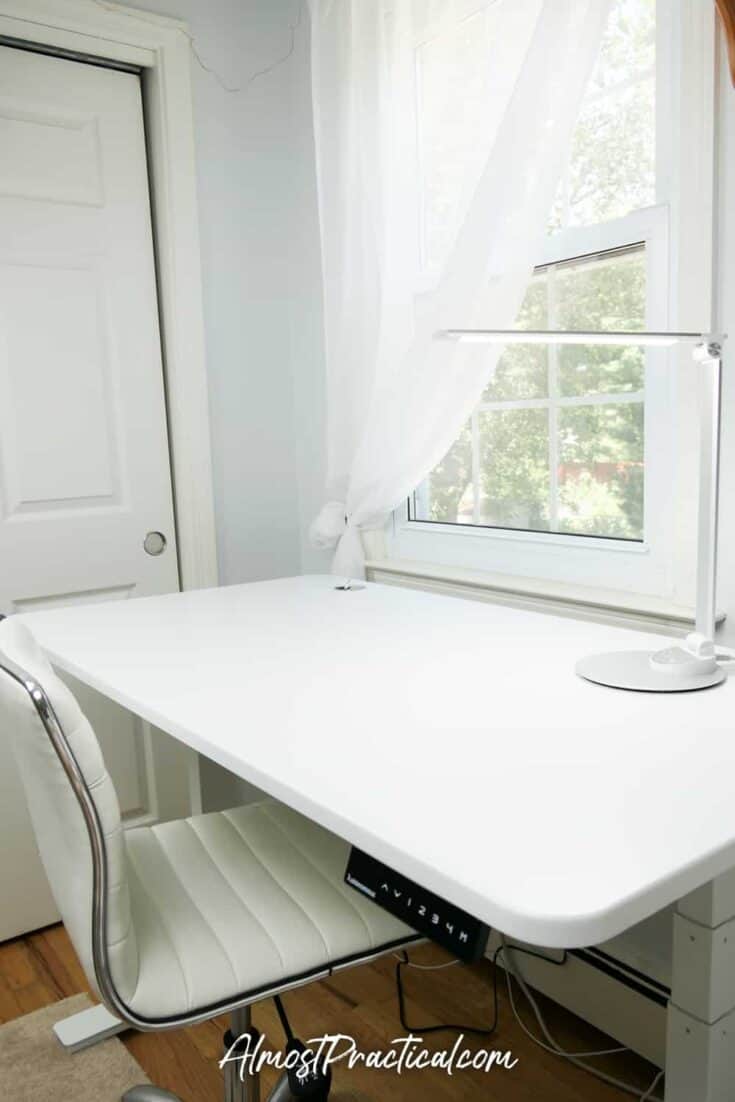 I chose the SmartDesk 2 Premium in white because it was the best fit for my space – but there are many sizes and colors to choose from.
Why I Like This Standing Desk
The standing desk by Autonomous is really an awesome desk.
It has a large working area, feels very sturdy, and has a smooth operation.
With everyone working from home and learning from home these days, it is really important to have a healthy and ergonomic work space.
You can see it in action here:
Why You Need an Adjustable Height Desk
Sitting in one place for long periods of time is definitely not a good thing.
Of course, you should take breaks to get up and walk around but another way to tackle the issue to get an adjustable height desk that allows you to either sit or stand while you work.
However, not all sit/stand desks are created equal.
The most convenient kind have an automated operation where the desk rises and lowers electronically with a touch of a button.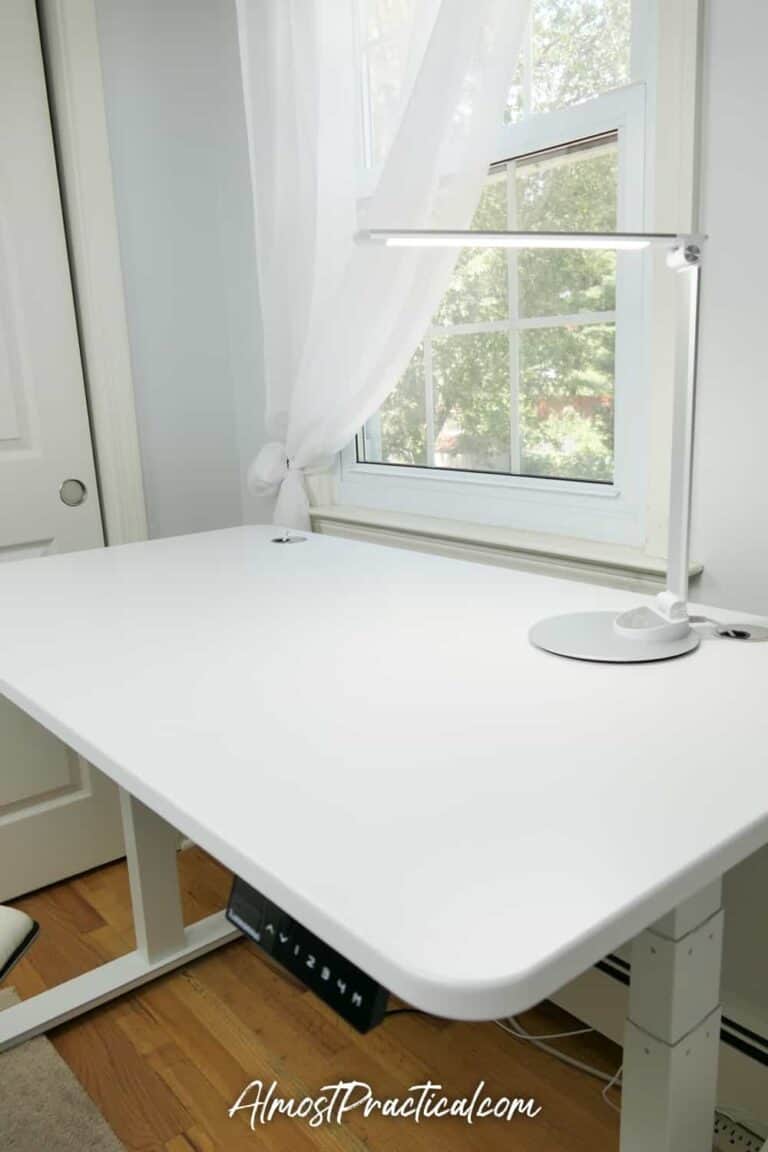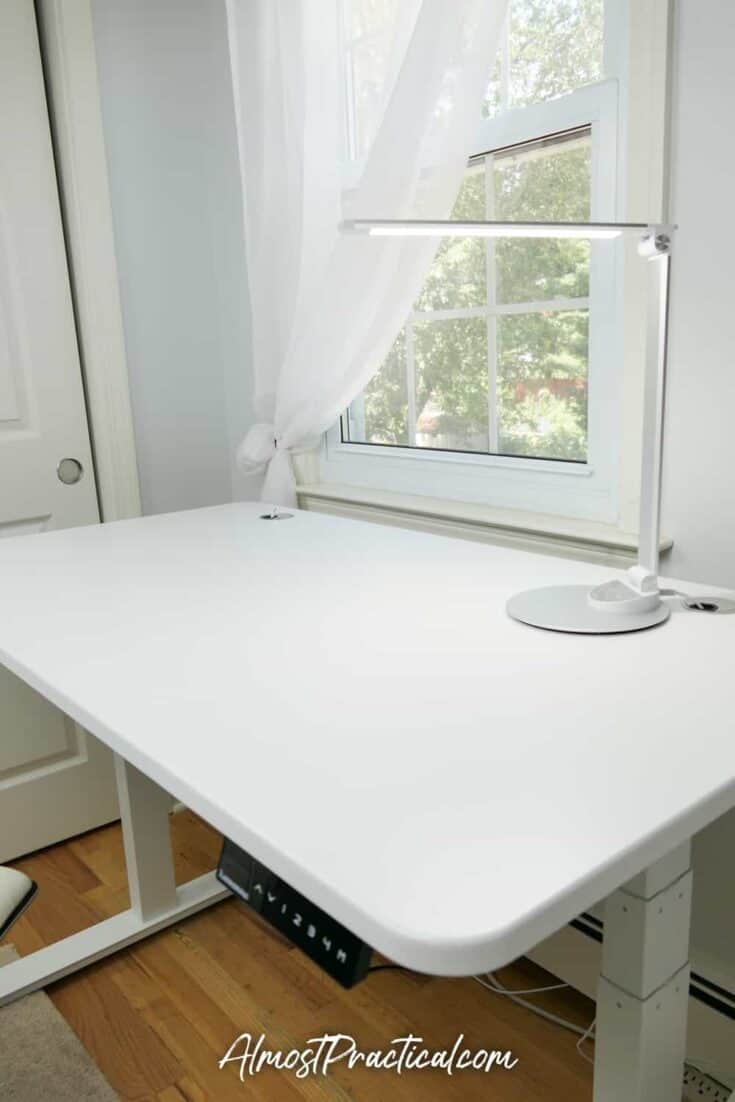 The philosophy is simple, if it is easy to use, then you will actually use it.
Personally, I wanted an automated desk – not something with a manual operation and I also needed it to be affordable.
Enter Autonomous.
Let's go through it step by step.
Desk Delivery
My standing desk came in two separate packages.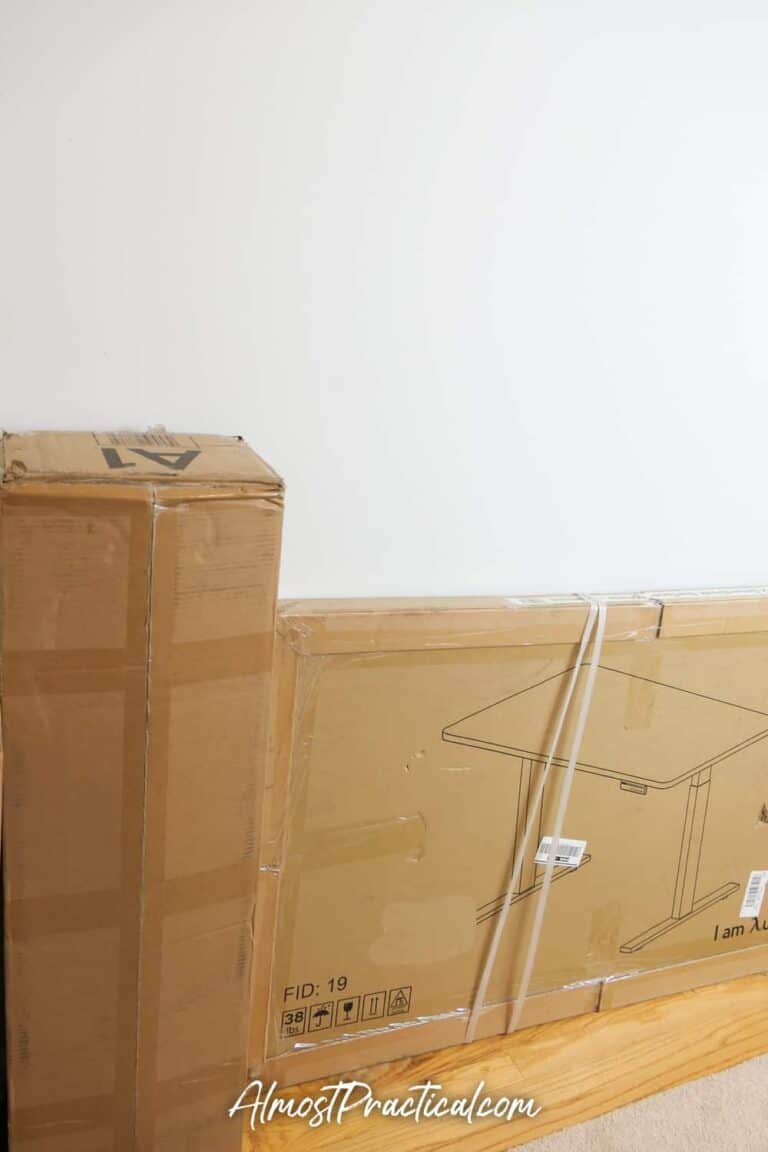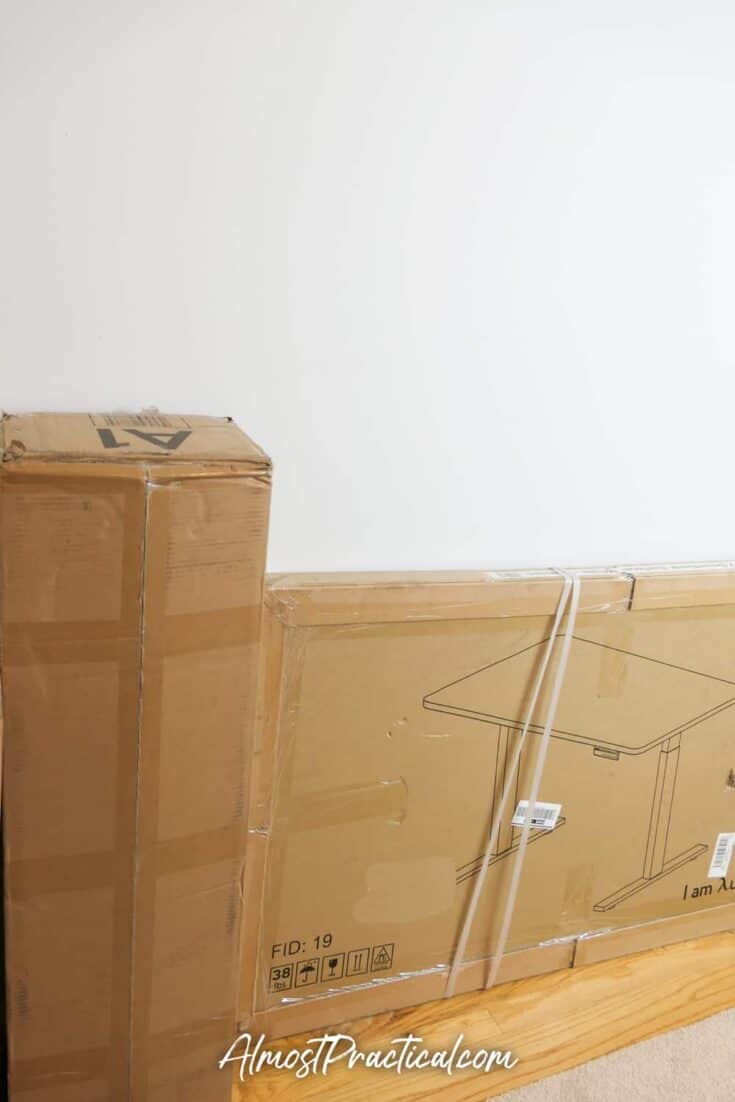 The desk top was in one and all of the other pieces (legs, support brackets, hardware, electronics etc) were in a second box.
Everything was very well packaged and protected and arrived in perfect condition.
One thing to note is that the boxes are heavy.
I was fortunate to have my family home to help me carry the boxes upstairs to where I wanted to set up the desk.
You could certainly open the box and carry the pieces individually. But the desk top is large and if you have two people, it's probably best.
Desk Assembly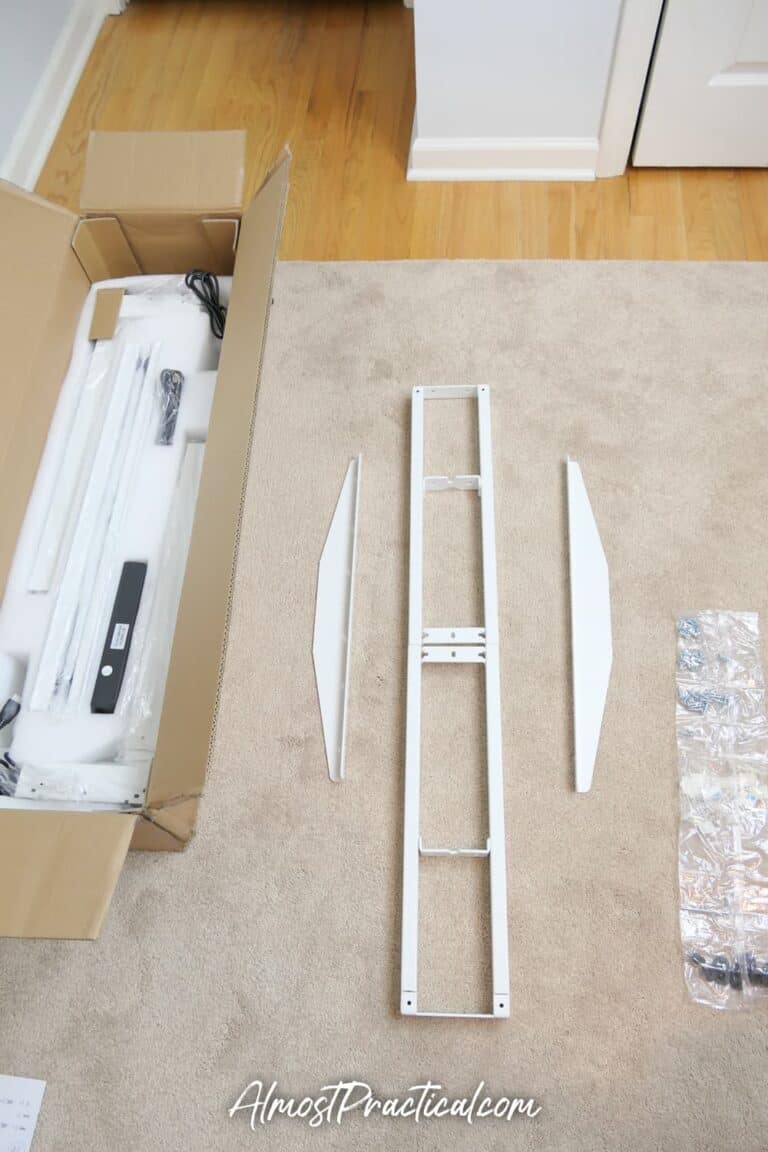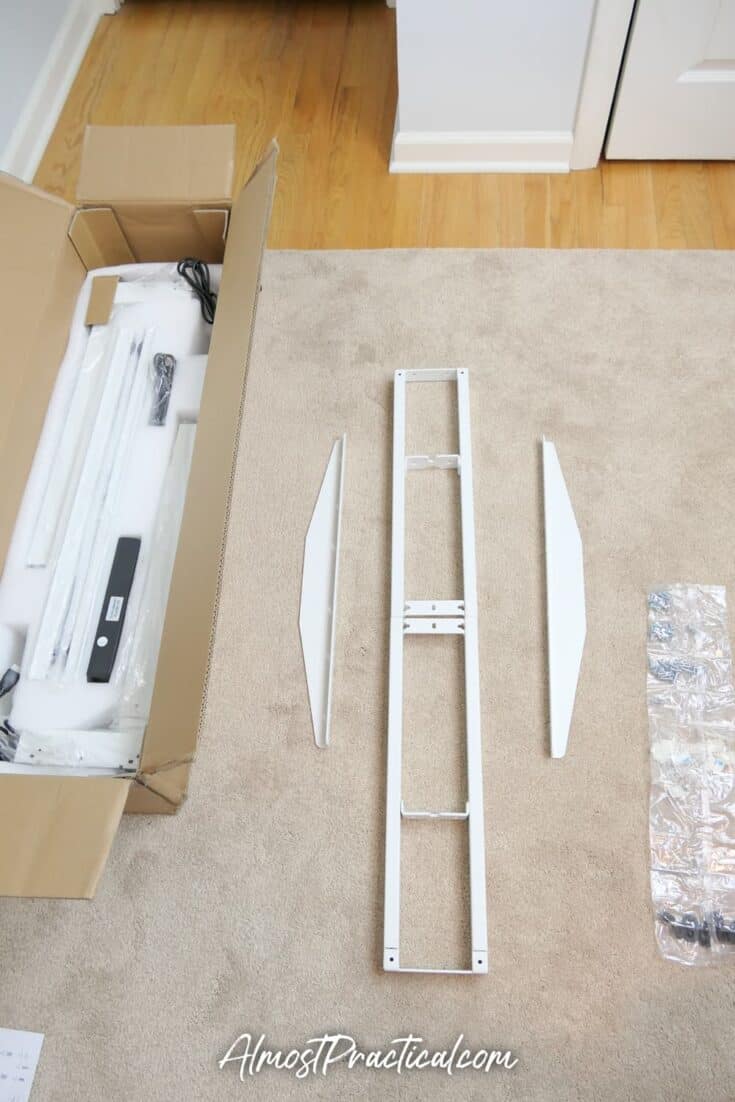 Assembling the desk is better done with two people as well.
The directions are straightforward and the hardware comes packaged very nicely.
In addition to the Allen wrench provided, you will need your own Phillips screwdriver.
The only tricky part was lining up the holes in the frame with the pre-drilled holes in the table top.
It was hard to get them just right and the rubber washers that are included tended to pop out and make the process a little more difficult.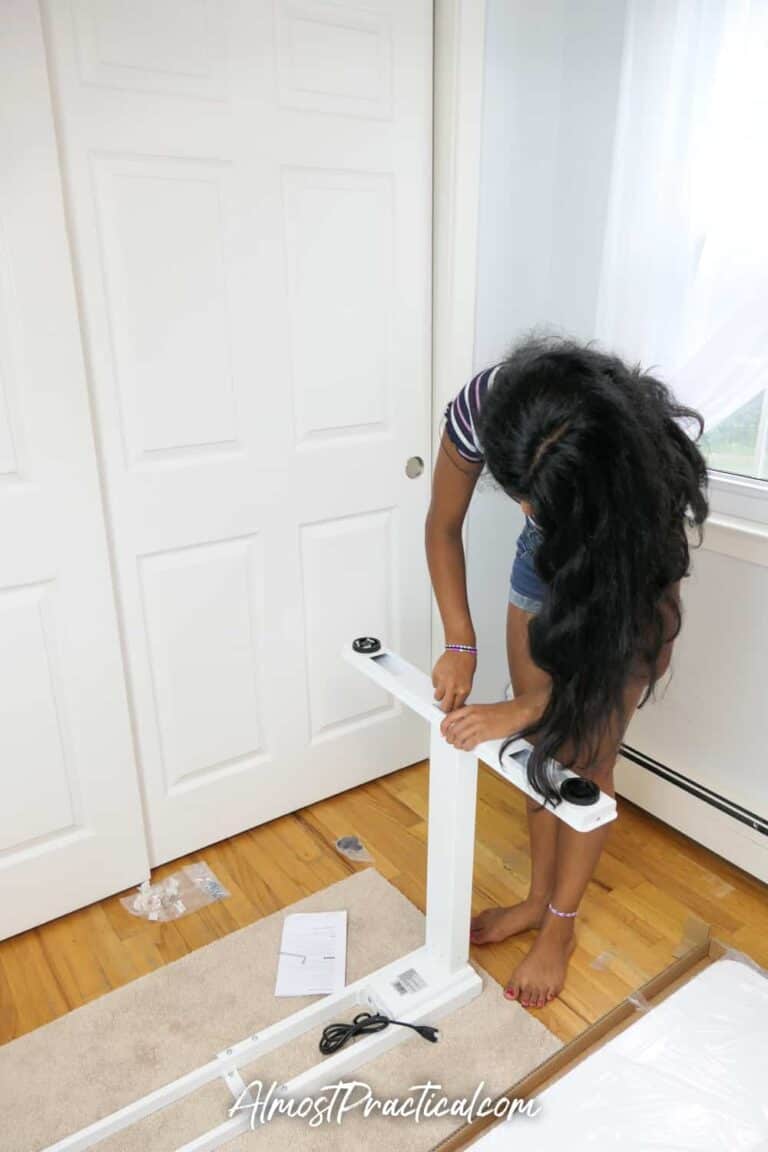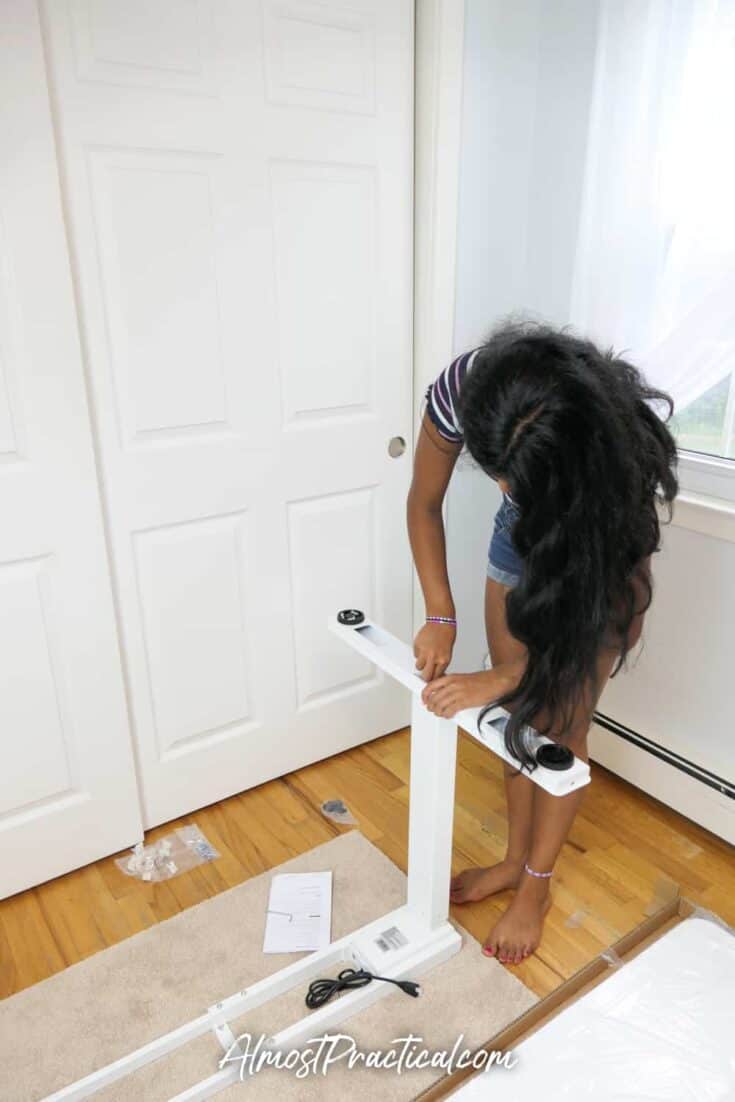 How The Mechanism Works
The Autonomous desk is fully automatic.
This means that you can raise and lower the desk with just the touch of a button.
There are a few components that make this possible.
The top of each of the legs has a box at the top with a protruding wire.
There is also a control box that attaches on the underside of the table top with two simple screws and a control panel that you attach to the edge of the desktop.
All of the components plug into the control box and the control box then plugs into the wall.
There are cable ties included that stick to the underside of the desktop so you can tuck the cables out of the way.
How the Autonomous Adjustable Height Desk Works
Once the assembly is complete it is time to have fun!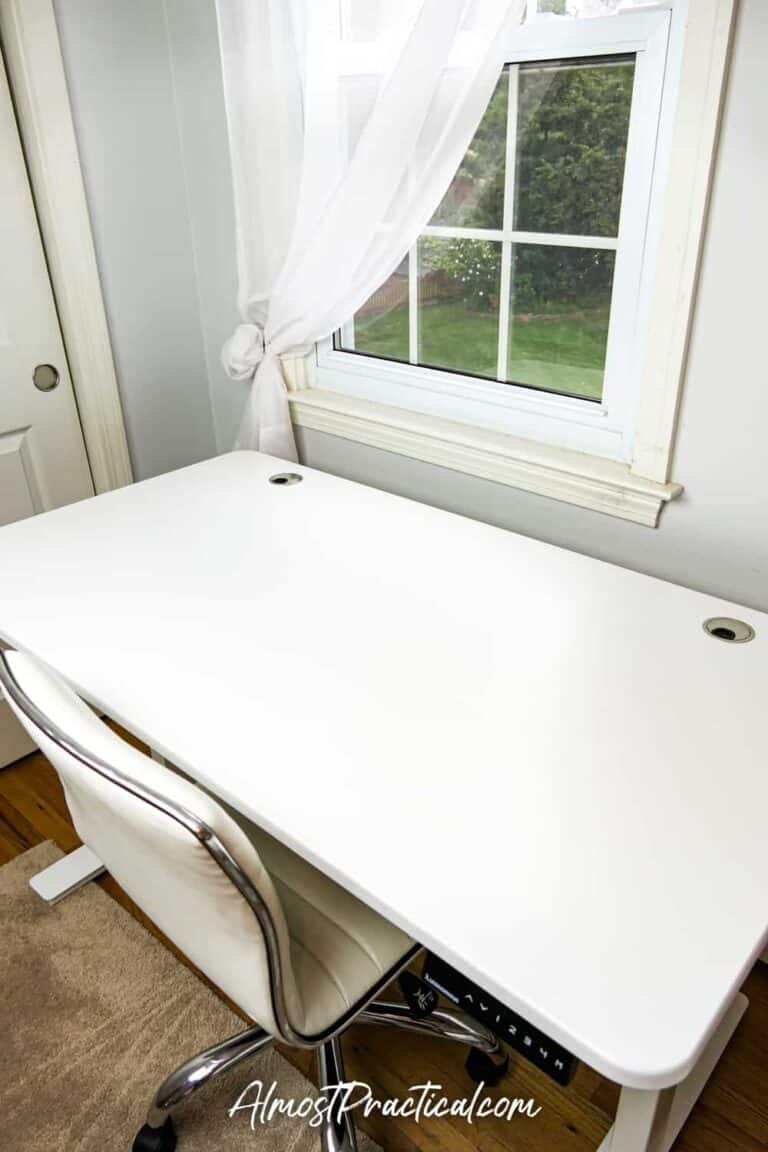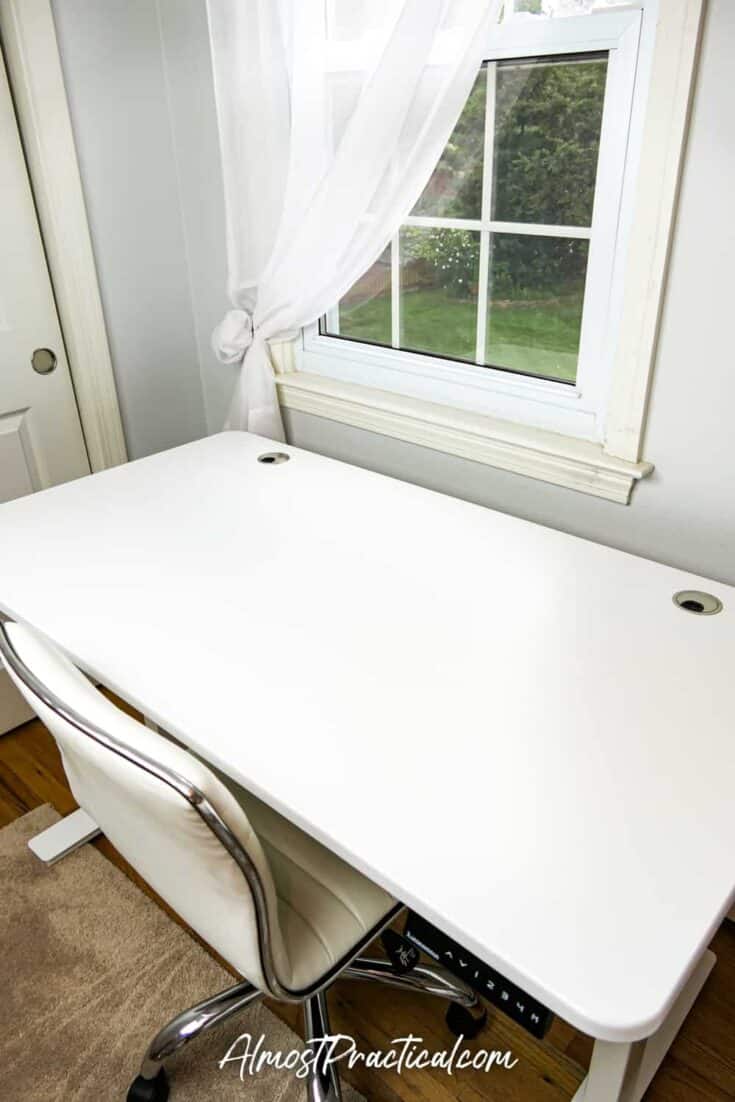 The first thing you want to do is read the manual on how to use the control panel.
If you just start pushing buttons it won't work (ask me how I know this 😉 ).
You first need to reset the panel.
Then you are all set.
Just press the up arrow and the desk smoothly glides up to whatever height you desire.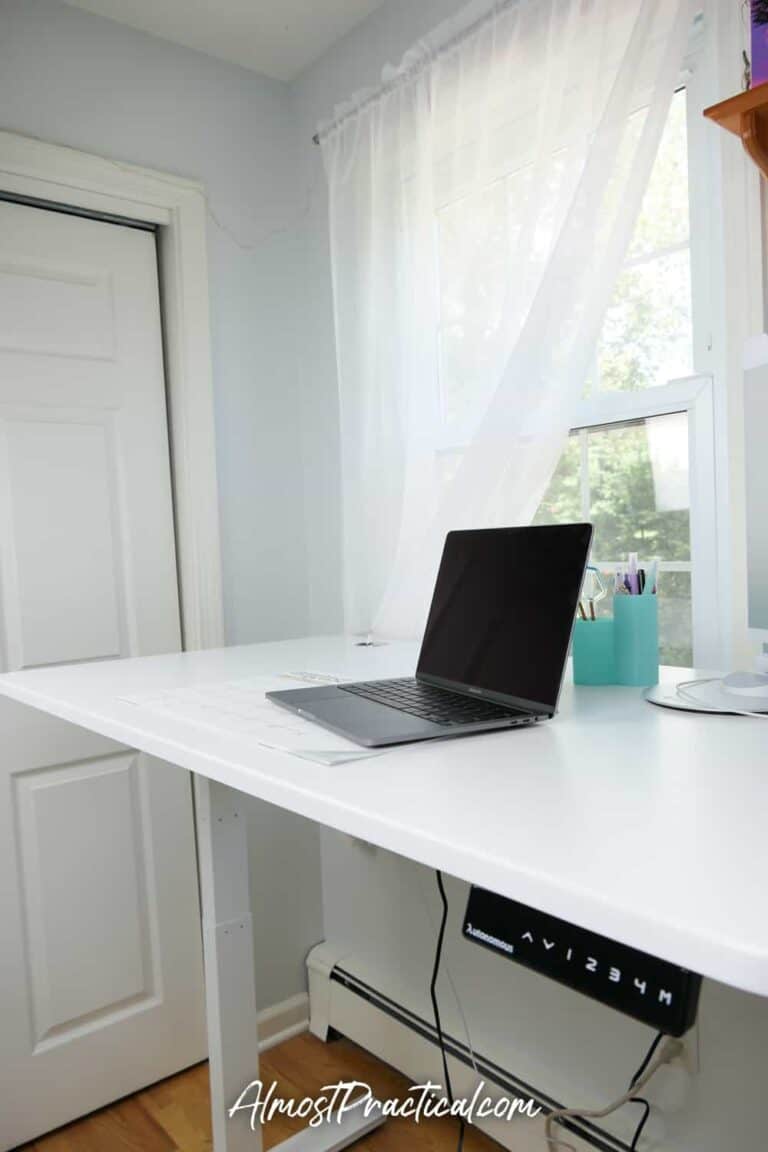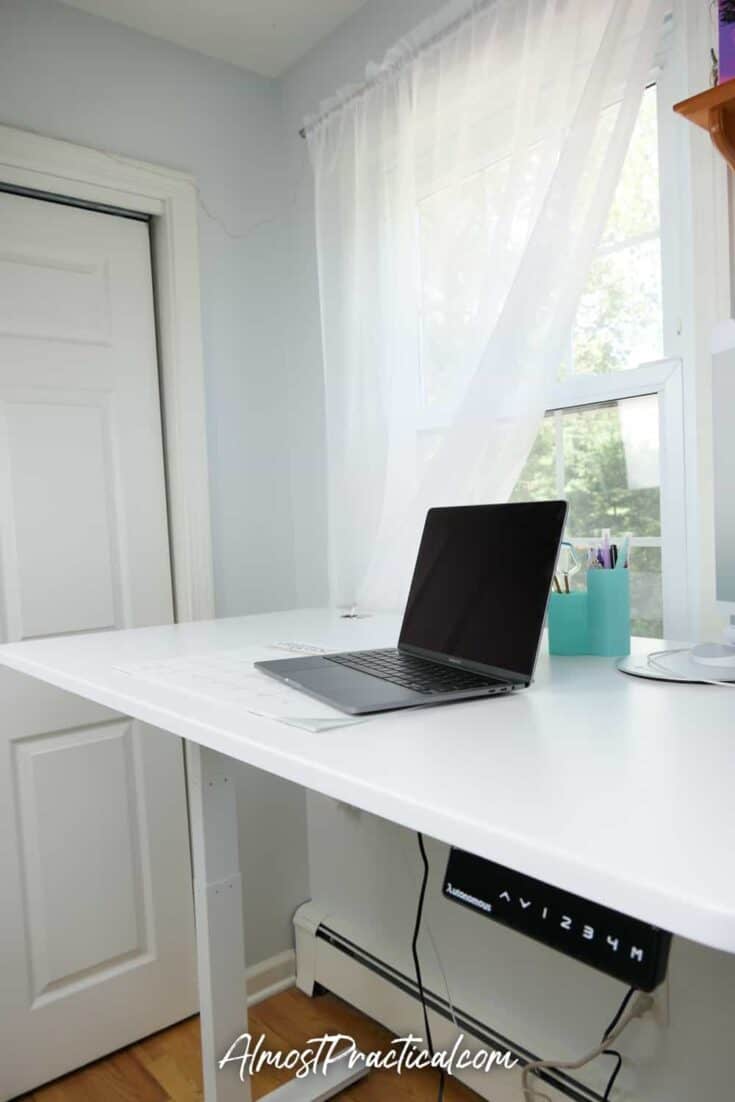 Even super tall people will love this desk – the maximum height is a whopping 51 inches!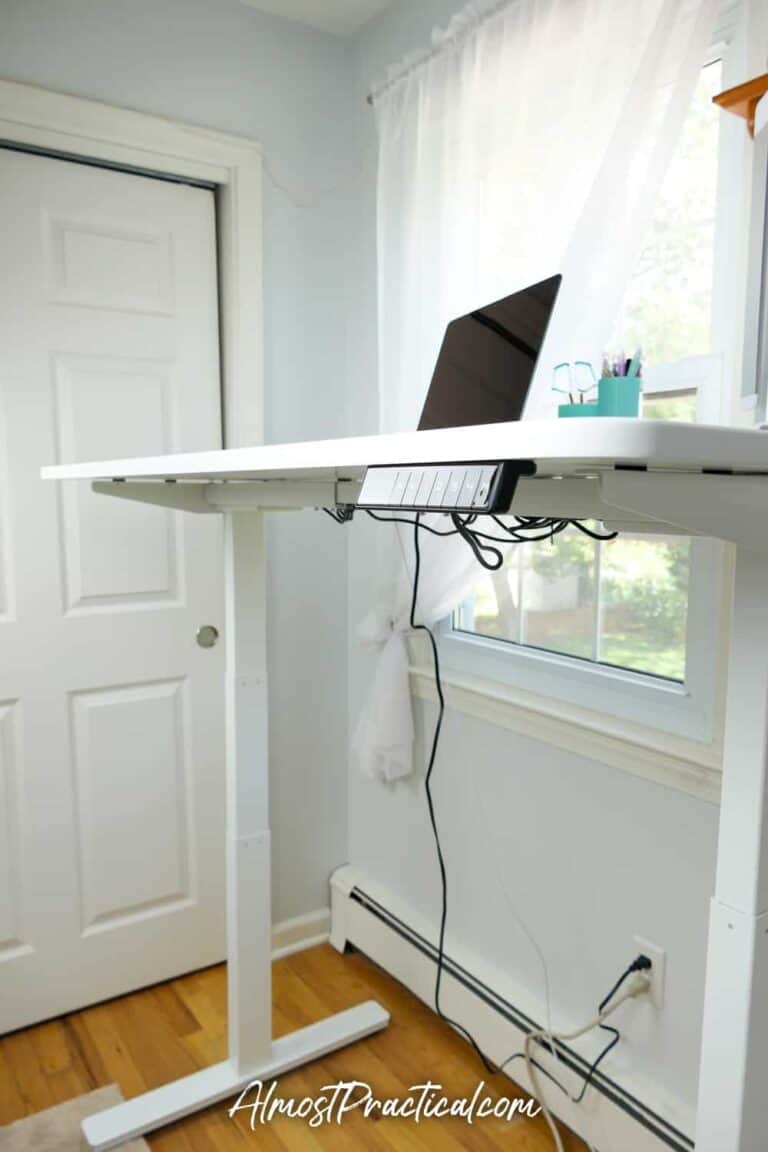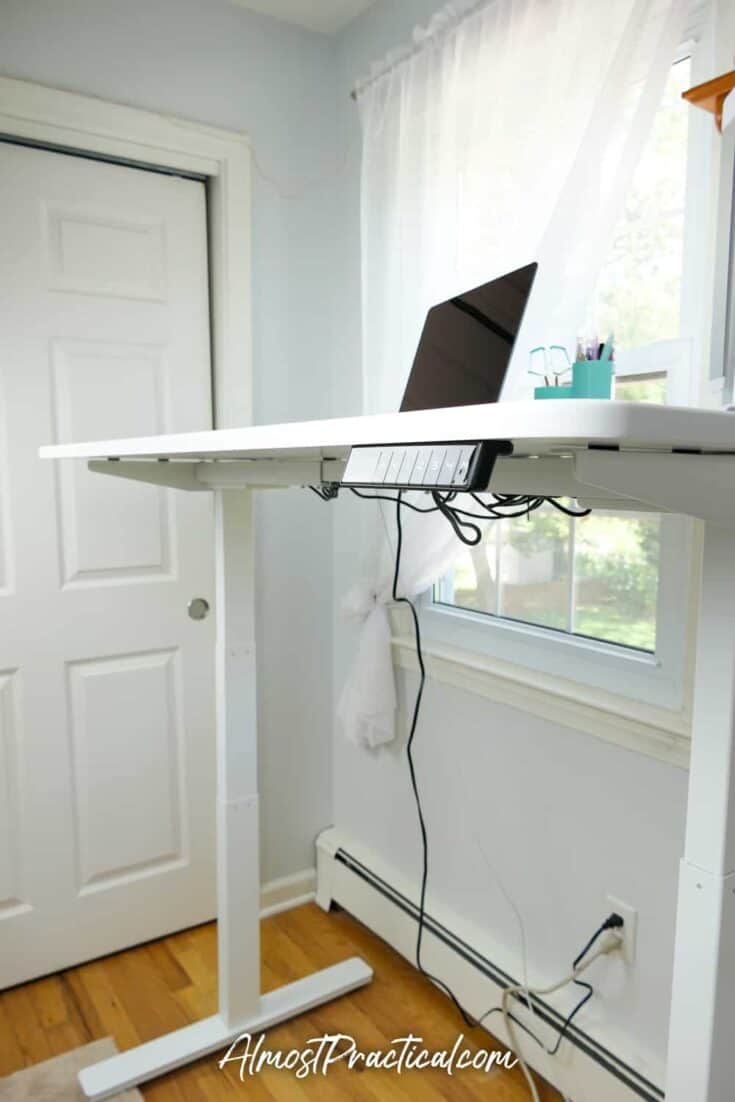 You can also save up to four of your favorite heights into memory.
This is a fantastic feature because it saves you time and if you happen to share the desk with someone else in your home or a coworker then you can each take a memory slot or two.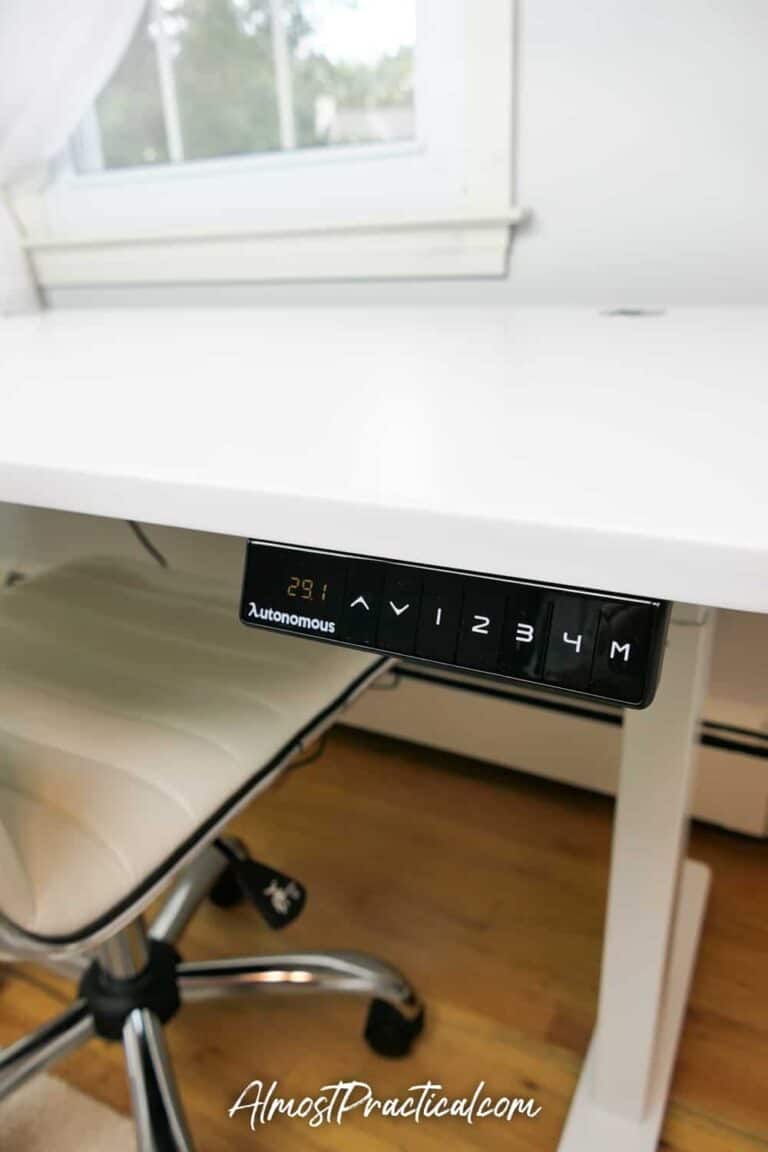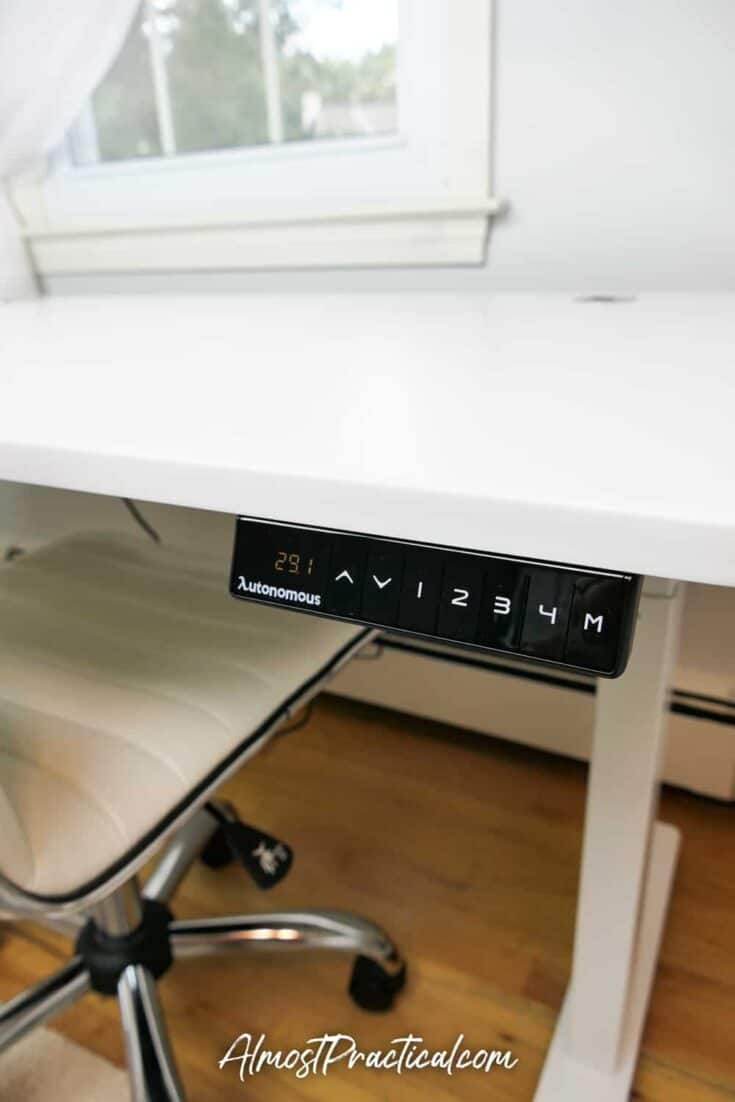 Cord Catchers
Another great feature that I want to mention are the "cord catchers".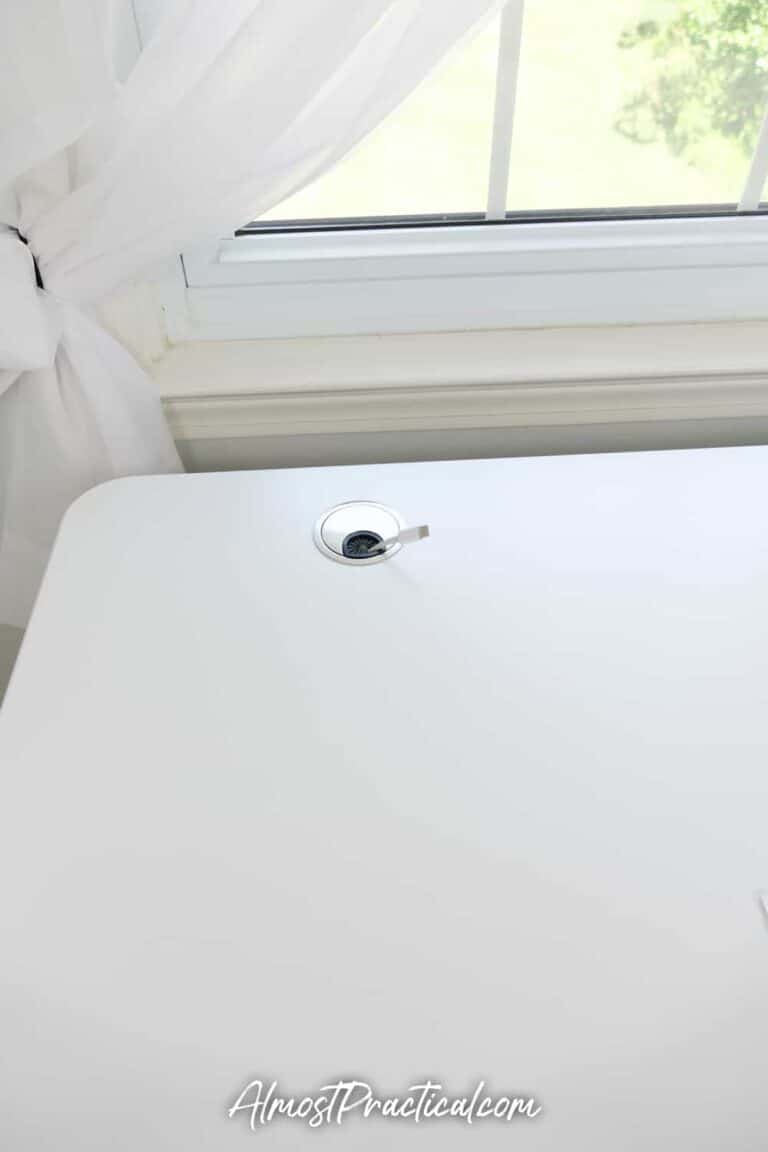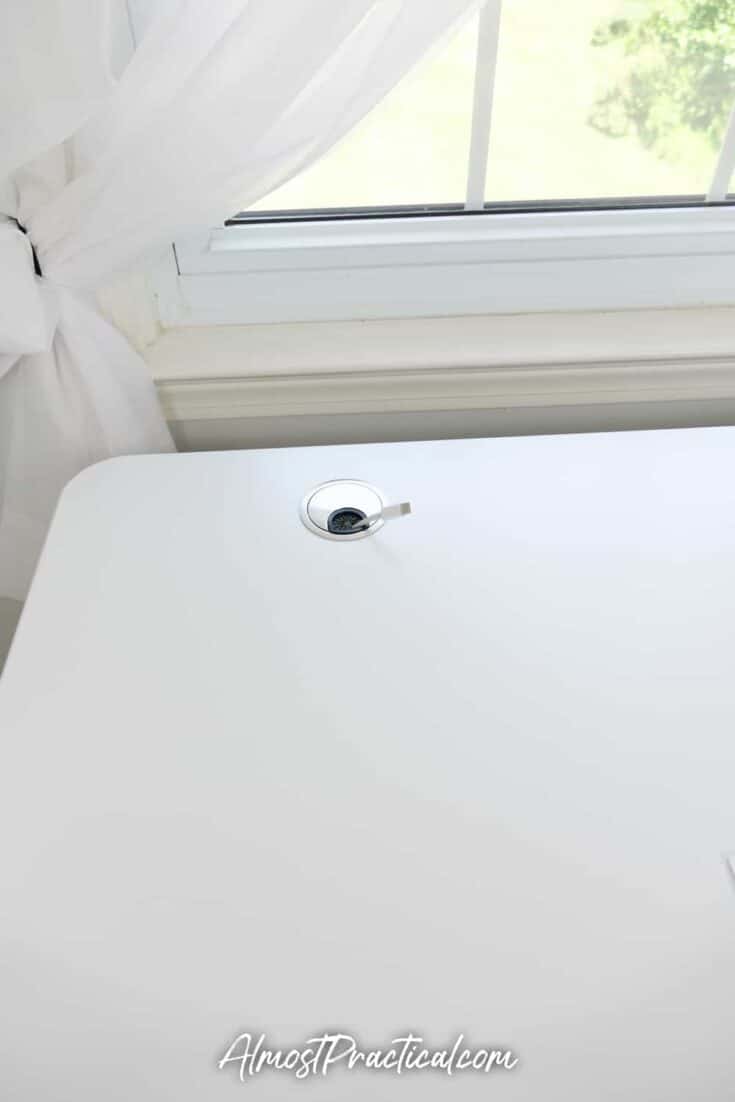 These are circular inserts at the top of the desk that have little holes rubberized fingers. I know this sounds weird but it serves a very useful purpose.
You can simply snake your charging cables through these holes from below.
The rubberized fingers grab the cord and keep it from falling back through.
Think about it – as you raise and lower the desk you want your charging cables to stay put.
So convenient!
Pros and Cons of the Autonomous Desk
Overall, I am so impressed with this adjustable height desk.
I think that it is the best affordable standing desk that I have come across.
Pros
It is an amazing value for a fully automatic desk.
Large surface area.
Smooth operation.
4 memory slots to save your favorite heights.
Feels solid and sturdy.
Useful cord catchers.
Variety of colors and sizes to choose from.
Hardware well labeled.
Nicely packaged and protected in shipping.
Cons
Very heavy – need two people to set up.
Assembly is a little tricky.
How to Buy and a Coupon Code
If you are in the market for a smartdesk – head on over to Autonomous.ai and check out the selection that they have to offer.
Be sure to use the coupon code ALPRACTI to get 10% off your order – valid through September 30, 2020.
There are a variety of configurations, desktop colors, and leg colors to choose from.
I got the SmartDesk 2 Premium because I needed a standing desk for a small workspace (our home is not that large). But you can choose anything from a small computer desk to a larger desktop or even an L-shaped configuration.
Now that we have experienced a standing desk, everyone in my house wants one!