College Student Gift Idea – An Awesome XBOX Mug
This post may contain affiliate links which means I make a commission if you shop through my links.
 Disclosure Policy
Disclosure: I received a complimentary review unit of this XBOX mug from Paladone®. All opinions are my own.
Finding the best gift for a college student or high school grad is tricky. It is hard to know what they like or need. As a mom of three college aged kids and one high schooler – believe me, I know.
So, when I saw this heat change XBOX mug – I was like Yes! – my son, in particular would love this.
And I was right.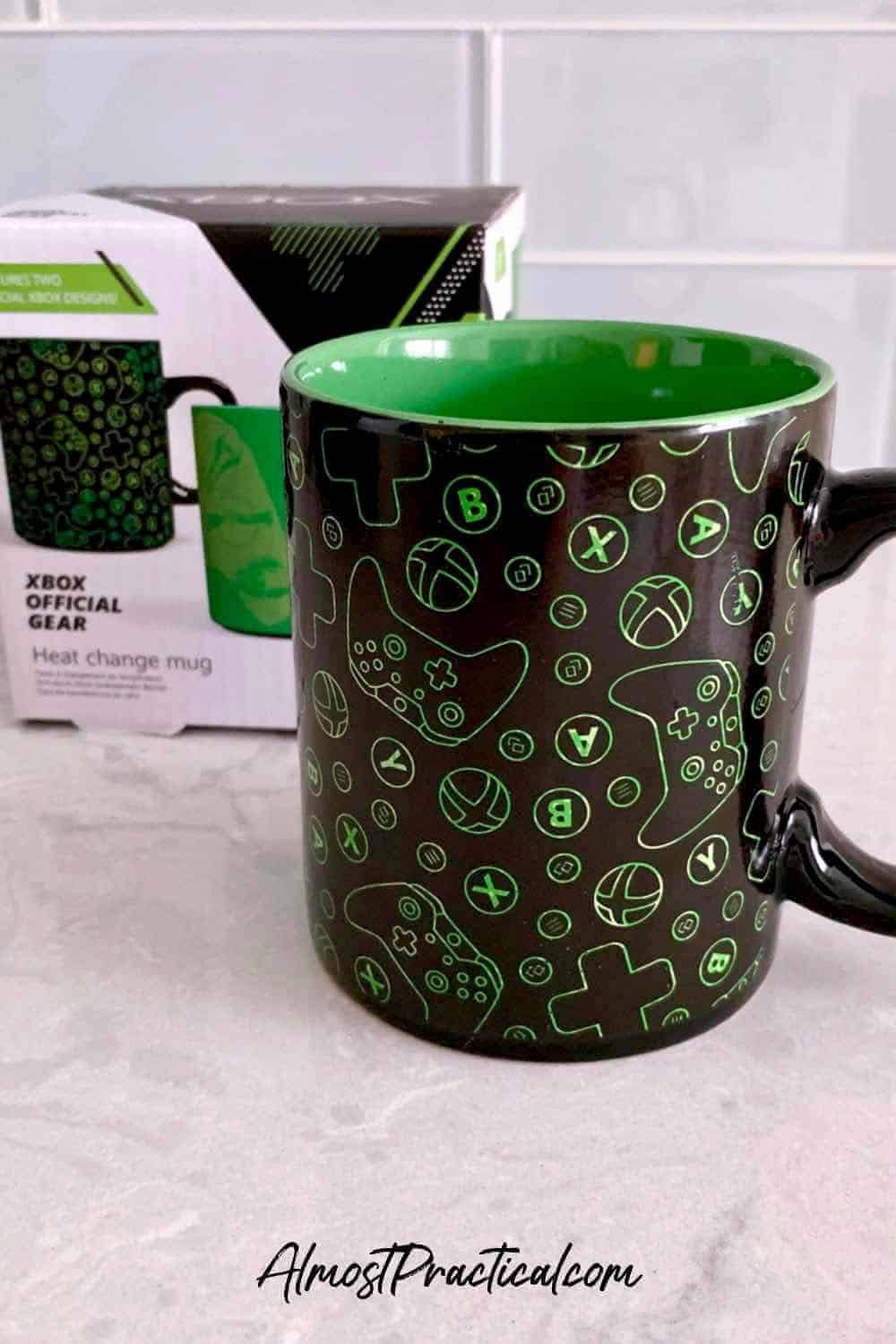 My son came home to visit for the weekend. I hadn't told him about the XBOX heat change mug because I wanted to see his reaction.
It was so cute because he was so excited.
He is an XBOX fan and as a college student, he also drinks coffee.
But this would still make a great gift for a college student who doesn't drink coffee because they can use it for hot chocolate or the old college staple – Ramen noodles.
See This Heat Change XBOX Mug In Action
I will describe to you how this mug works – but seeing is believing. So I put this video together so you can see this XBOX mug in action.
Isn't that cool?
So, the description …
Basically this mug changes patterns with heat.
When you take it out of the box the mug is cold. So it sports a black color with XBOX icons all over it in green – little controllers and buttons.
Then when you add a hot beverage – it doesn't matter what type (for the video I just used hot water coming out of my Keurig machine – which also makes a great graduation gift, just sayin'), the mug changes color from the all over black pattern to an XBOX green.
The green pattern shows a large controller with various weapons from some of the games across the front. It also shows the XBOX logo listed vertically down the edge in two spots.
Just a side note, this XBOX mug is not dishwasher or microwave safe because of its heat change properties.
It's best to hand wash it with a soft sponge.
Why It Makes a Great Graduation Gift
This heat change XBOX mug makes a great gift for a college student – either for graduation, birthday, or Christmas – for a few reasons:
college students usually need at least one mug for their dorm room
this mug is affordable so it's great to give in addition to something like a gift card or it's perfect on it's own as a stocking stuffer or a token gift for your kids friends or for an acquaintance
it is a crowd pleaser meaning that your kid and their friends will think it's pretty awesome.
Come to think of it, this mug would make a great gift for a gamer too.
Pin this article to your favorite board on Pinterest to refer to later.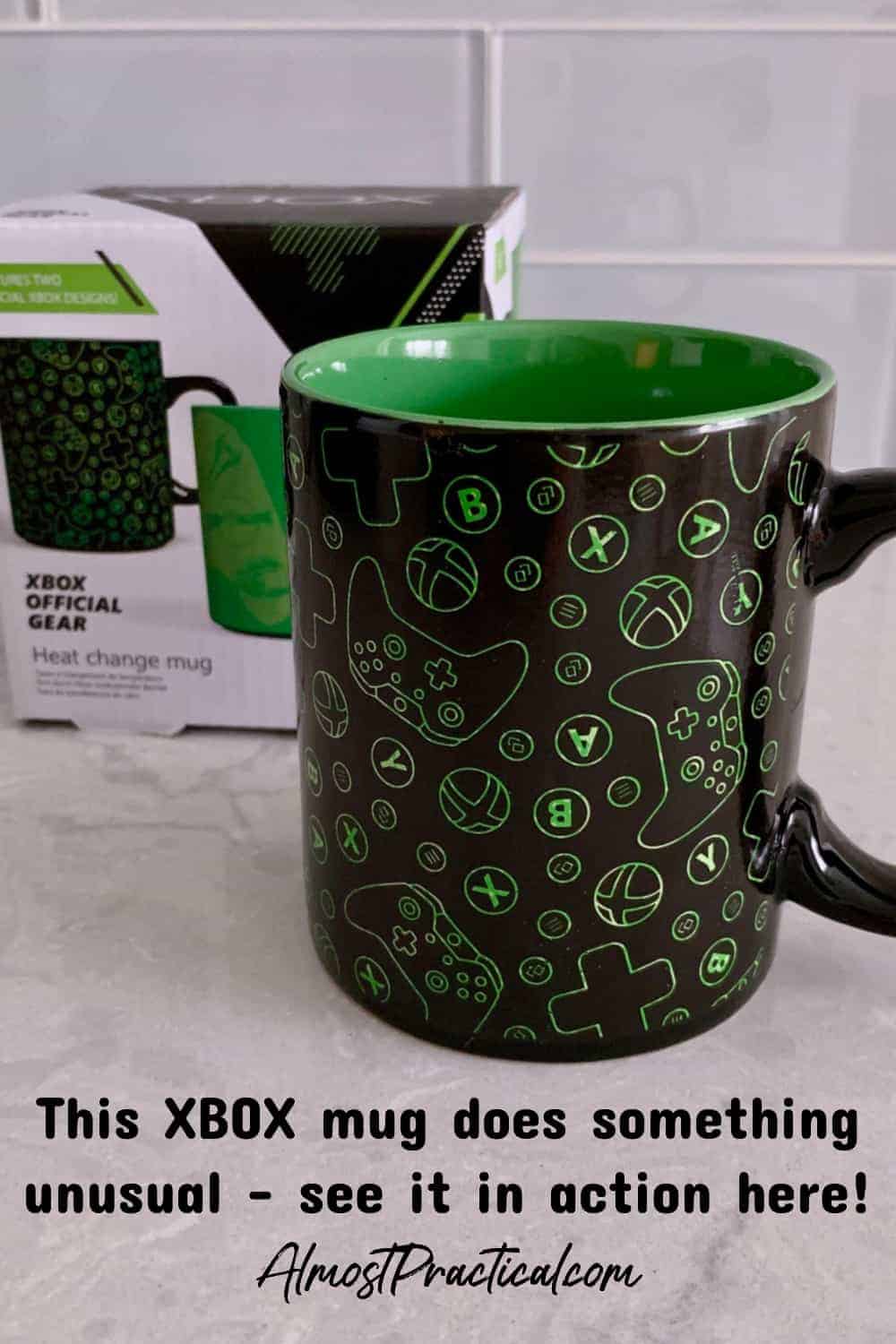 More Graduation Gift Ideas You Might Like