How to Avoid Black Friday Remorse
This post may contain affiliate links which means I make a commission if you shop through my links.
 Disclosure Policy
It's almost here, Black Friday – the busiest shopping day of the year. You can get some great deals on things you never knew you needed.
For those of us trying to get and stay organized, Black Friday can really set us back.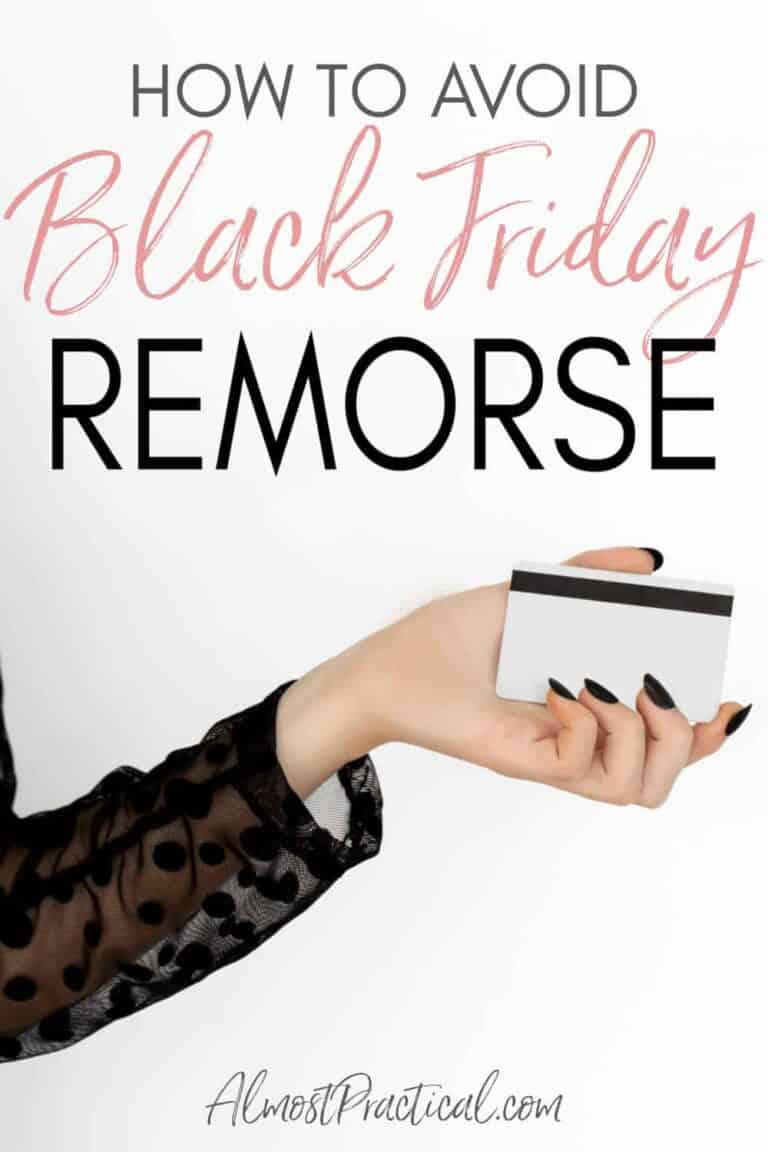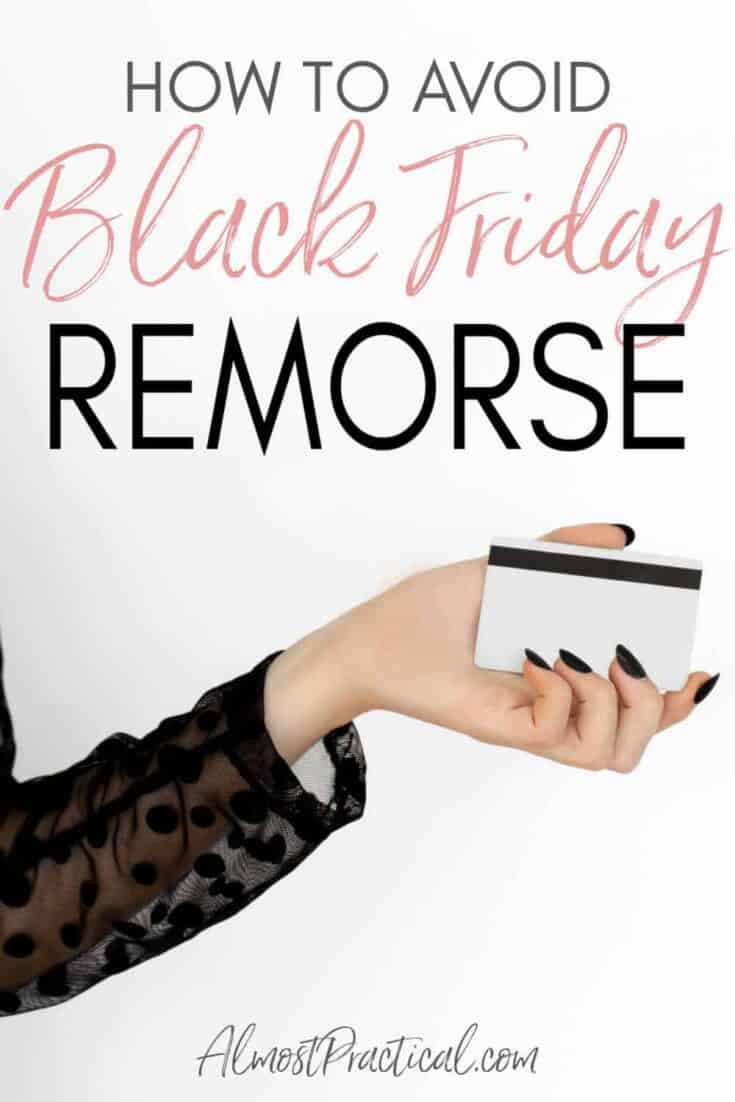 I, for one, have a love hate relationship with Black Friday.
It is fun to get some new things, especially when you don't have to pay full price.
But the last thing I want to do is regret my purchases.
No remorse – that's my motto.
So how can you avoid these Black Friday pitfalls?
Well, it helps if you have a spine of steel and not cave to temptation.
However, it is not wrong to be able to enjoy the day a little, too.
Here are some strategies that you can use to find that middle ground.
Make Lists
In the case of Black Friday sales, a little planning can go a long way.
Start making your lists now. And don't stop at just one.
Make separate lists to answer some of the following questions:
What do you need?
What do you want?
Have you had your eye on something for a while now?
Who do you need to buy for? The holidays are coming up.
What stores do you want to visit on Black Friday?
What digital products, courses, or services do you want?
Set a Budget for Yourself
Using your lists, jot down the maximum amount you would be willing to pay for each item.
Then add it all up.
If the total is higher than what you want to spend, then start crossing some things off.
Don't forget to set a fun money limit for yourself to spend on a few impulse buys (but only if you can afford it!). You might come across some deals that are too good to pass up.
Where Will You Put It?
Another thing to consider ahead of time is location.
If you buy that irresistible thing on Black Friday where are you going to put it when it is delivered to your doorstep?
Let's talk examples.
Clothes and handbags take up closet and drawer space.
You may need an entire room for the elliptical machine and home gym.
You get the idea.
If clothes are your weakness, take some time before Black Friday to clean out your closet and re-familiarize yourself with your wardrobe.
Make space for new stuff or decide that what you have is plenty, and don't waster your time shopping for something you don't need.
Unplug On Black Friday
If you really want to avoid Black Friday shopping – stay offline and out of the stores.
Watch movies, go for a long walk, or play board games with the family – simply relax and unplug.
Don't Be Too Hard On Yourself
If you plan for your purchases by making lists, sticking to a budget, and making sure you have a place for the things you buy then you can set the stage for a guilt-free Black Friday.
And if you want to take a peek at some of the Black Friday deals that I have been curating – you can find them here.
Happy Thanksgiving!