2020 Erin Condren Desk Calendar Review
This post may contain affiliate links which means I make a commission if you shop through my links. Disclosure Policy
I use a lot of calendars and planners – it is no secret. But no matter how many I have, you will always find a desk calendar on my desk.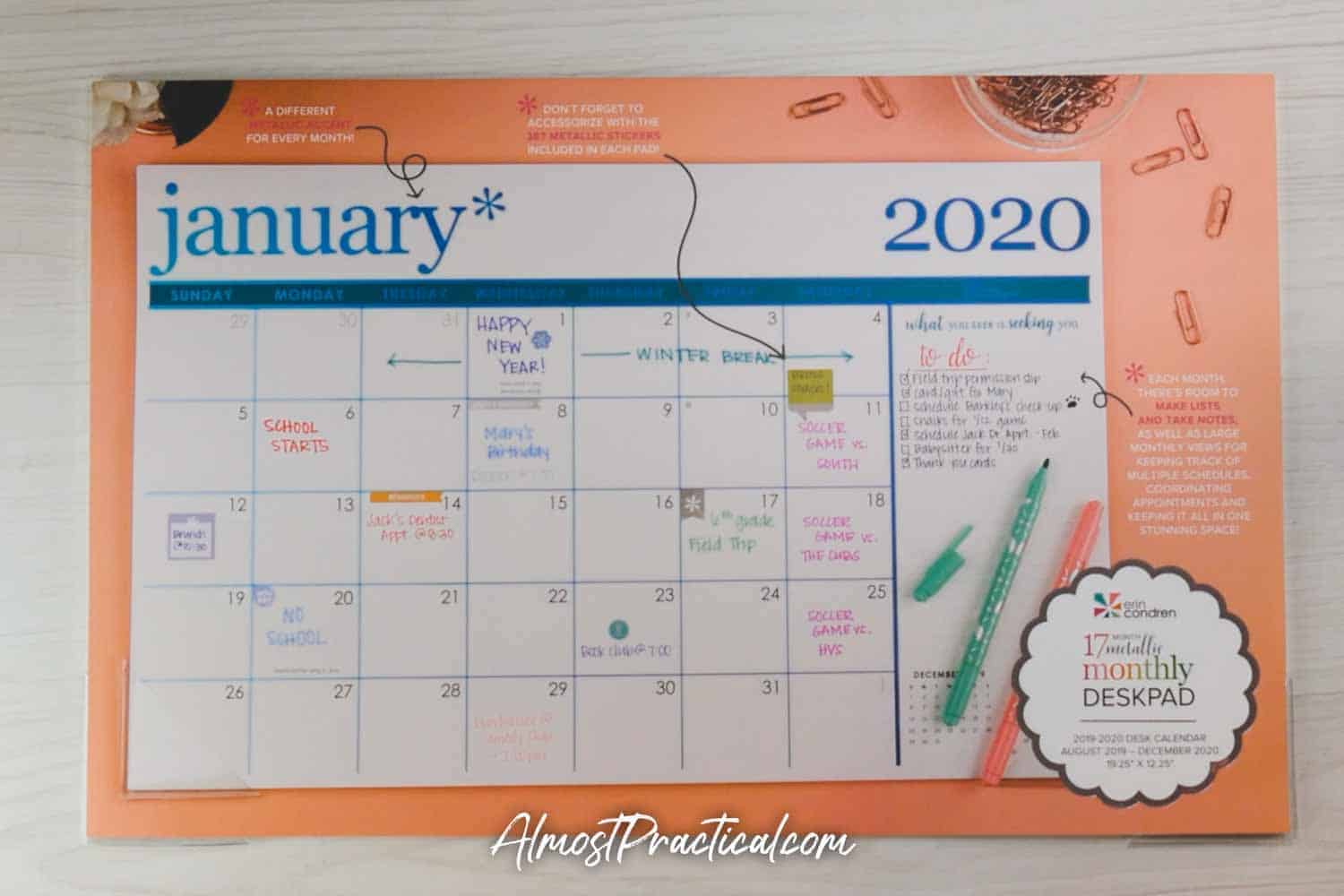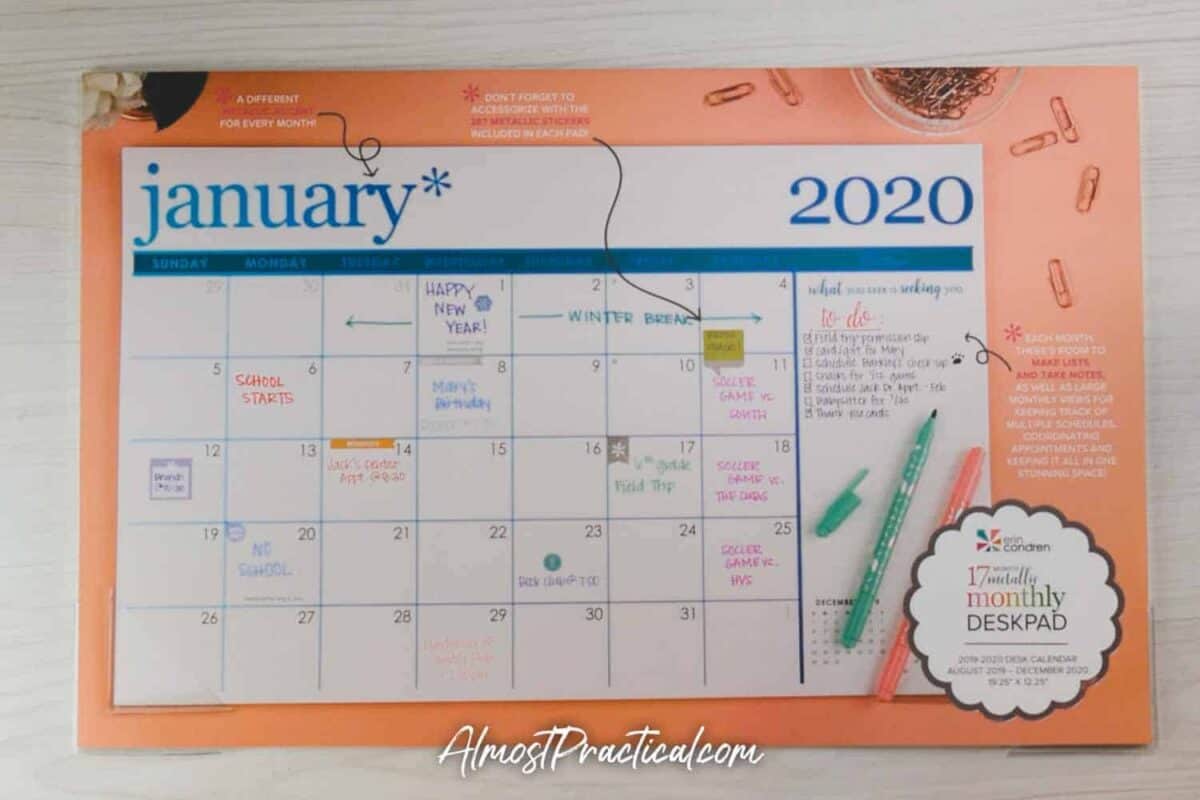 This year I am using the 2020 Erin Condren Desk Calendar – it's my second year with this brand, and I really love it so I thought I would do a quick review.
Why Use a Desk Calendar?
I use a desk calendar for three main reasons:
to be able to lay my eyes on a calendar at quick notice
as a desk blotter to give me a smooth surface when I write on paper
for doodling and jotting down quick notes when I don't have my notebook or planner available
However, I have seen people use their desk calendars for planning. And, in a unique twist, I have seen them pin the current month to a bulletin board and use it as a wall calendar instead.
You would absolutely do this with the 2020 Erin Condren Desk Calendar because it is that gorgeous!
But just don't take my word for it … in the short video below I walk you right through it.
Related: How to Use A Desk Calendar
Watch My 2020 Erin Condren Desk Pad Review Below
My Favorite Features of the EC Desk Calendar
So, you might think that a desk calendar is a desk calendar – nothing special there.
That is not true with this Erin Condren calendar – which is why I did the video above.
First, my philosophy is that if you love your planning tools then you are much more likely to use them.
With this goal in mind, there are some features that make this particular calendar stand out from the crowd.
Beautiful Colors and Metallics
The 2020 version of this desk calendar uses beautiful colors and metallic colored text and accents.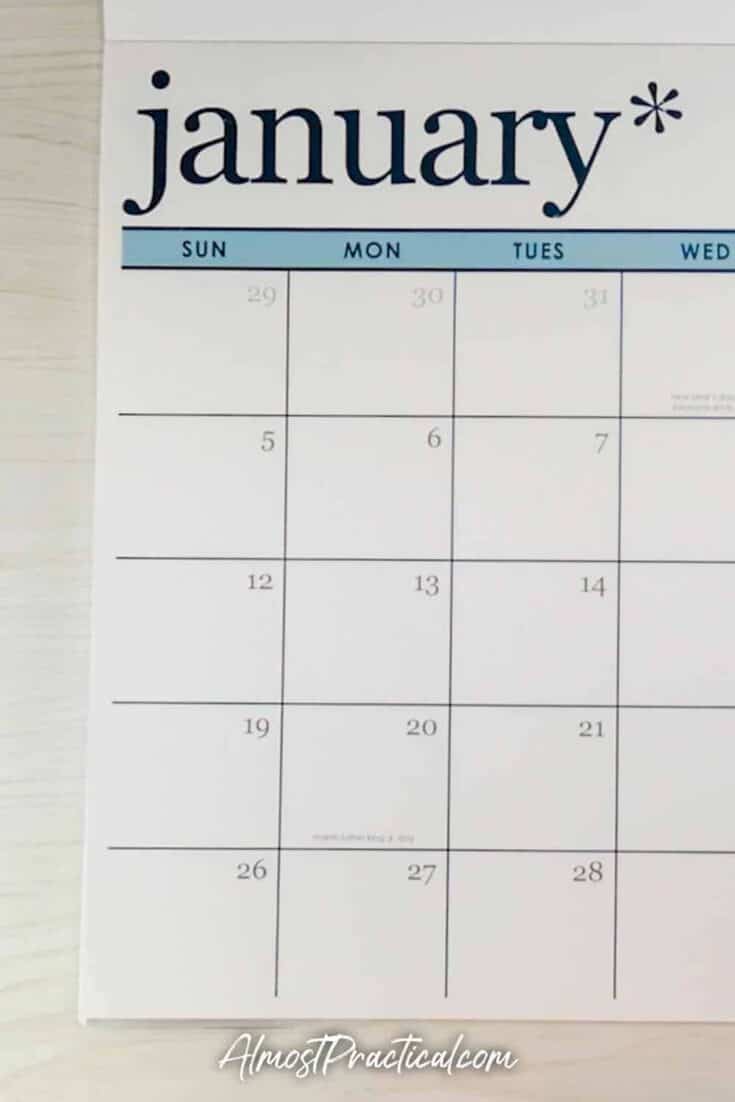 It makes your desk look pretty.
My own home office desk is a bit beat up and not too attractive, if I'm being honest.
So, hiding it with this gorgeous calendar works for me!
It makes my space look inviting and brings me joy when I sit there and work.
So, why not?
Thick, Quality Paper
The calendar pages, themselves, are made of a thick paper that screams quality.
This is important for many reasons:
you want your desk calendar to double as a smooth writing surface – so thick paper is a must,
when you write directly on your calendar, you don't want your pen to bleed through and ruin your next month spread,
it's really nice if your desk calendar can stand up to the occasional dreaded coffee cup ring – I try not to put my coffee cup on my calendar, but it happens.
A bonus is that when the month is over you can use the back of the sheet as scrap paper.
Because the sheets are a nice large size – they are great for drawing mind maps and charting out your plans.
Or you can cut up the large sheet into smaller sized pieces for jotting notes.
Huge Sticker Sheet
The last page of the 2020 Erin Condren Desk Calendar is actually a HUGE sheet of stickers that you can use to highlight important appointments and events.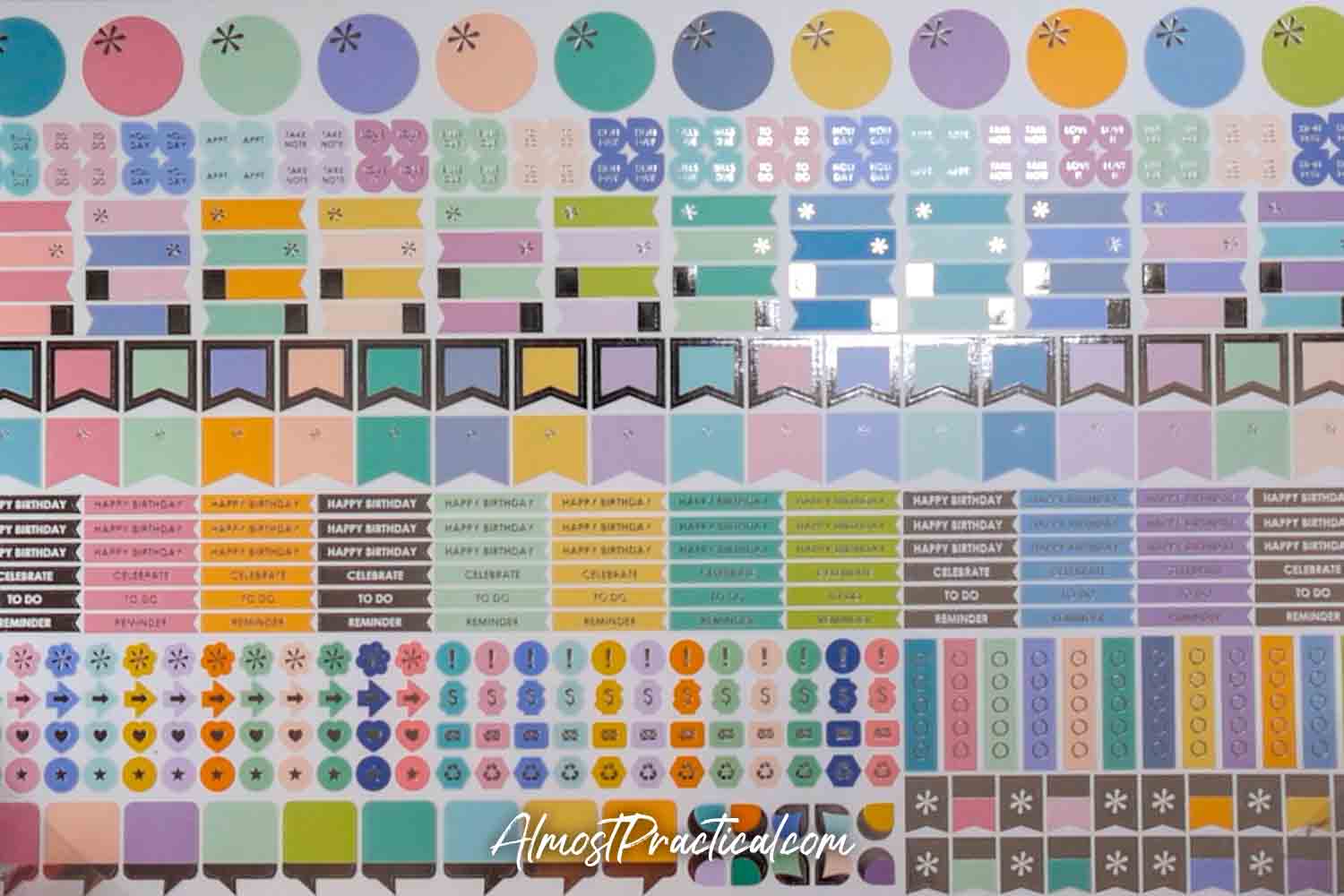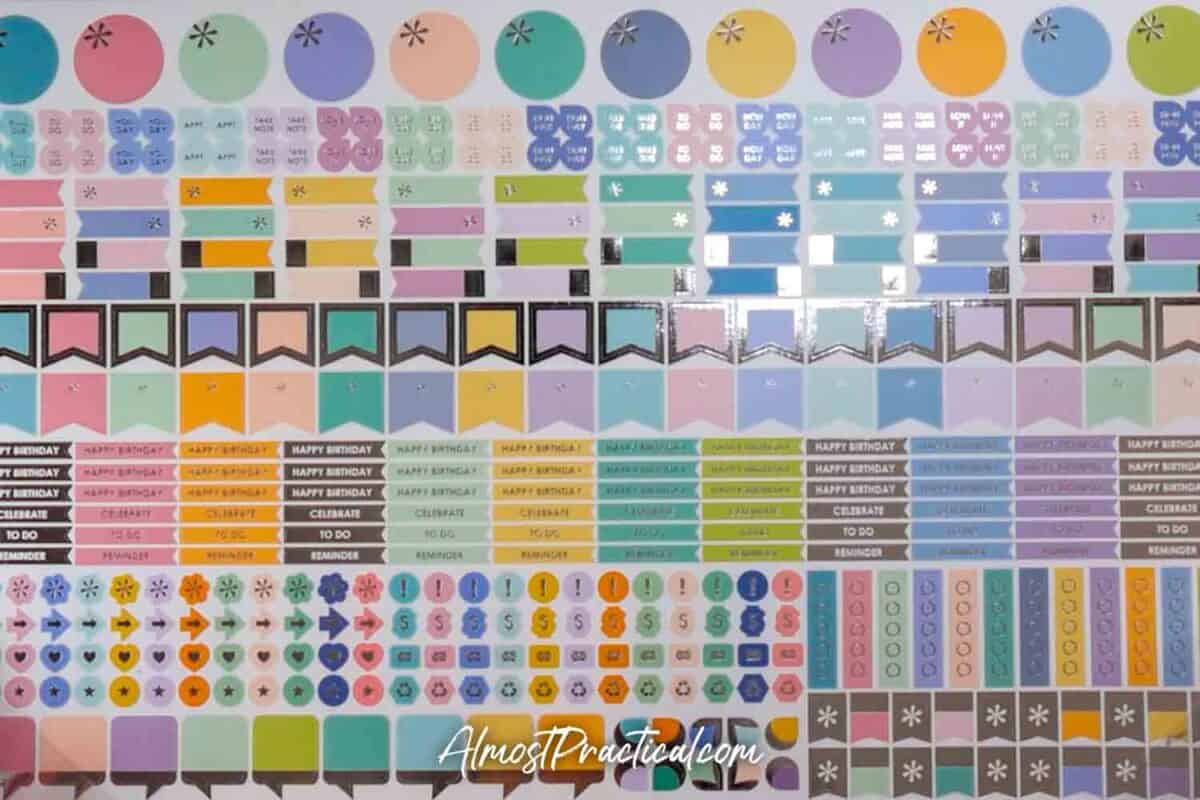 I am a big fan of using planner stickers – they make things jump out at me so I am more likely to remember them.
The sheet of stickers at the end of this calendar are both fun and functional.
I not only use them for this particular calendar, but I also use them in my Erin Condren LifePlanner and in my Petite Planners.
The bonus is that they are right there on your desk whenever you need them – so you don't have to go searching to find one when you need it.
In Summary
So there you have it – a gorgeous calendar to dress up your desk and make planning fun.
Enjoy!