New Erin Condren Desk Accessories and More!
This post may contain affiliate links which means I make a commission if you shop through my links. Disclosure Policy
Disclosure: I received product for this post from Erin Condren. All opinions are my own.
Spring is a perfect time for a home office makeover – and Erin Condren has beautiful new desk accessories to make your space shine.
I ordered a HUGE haul of products and am so excited to share them all with you.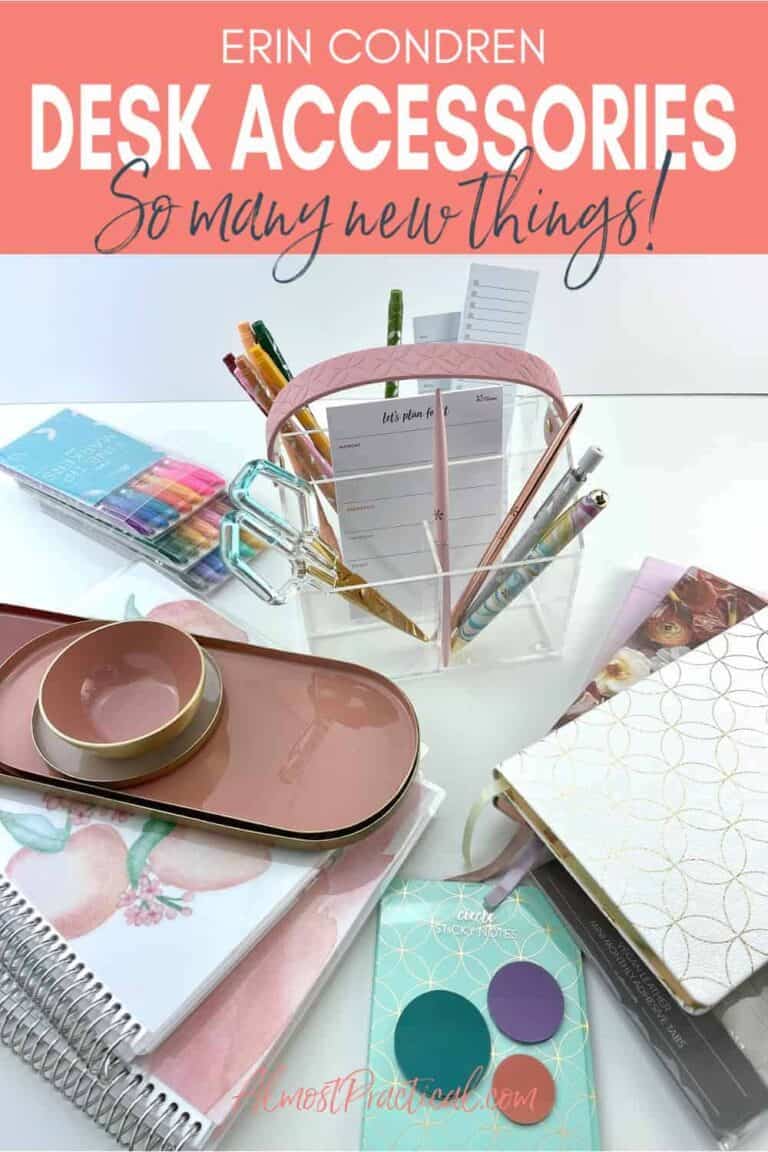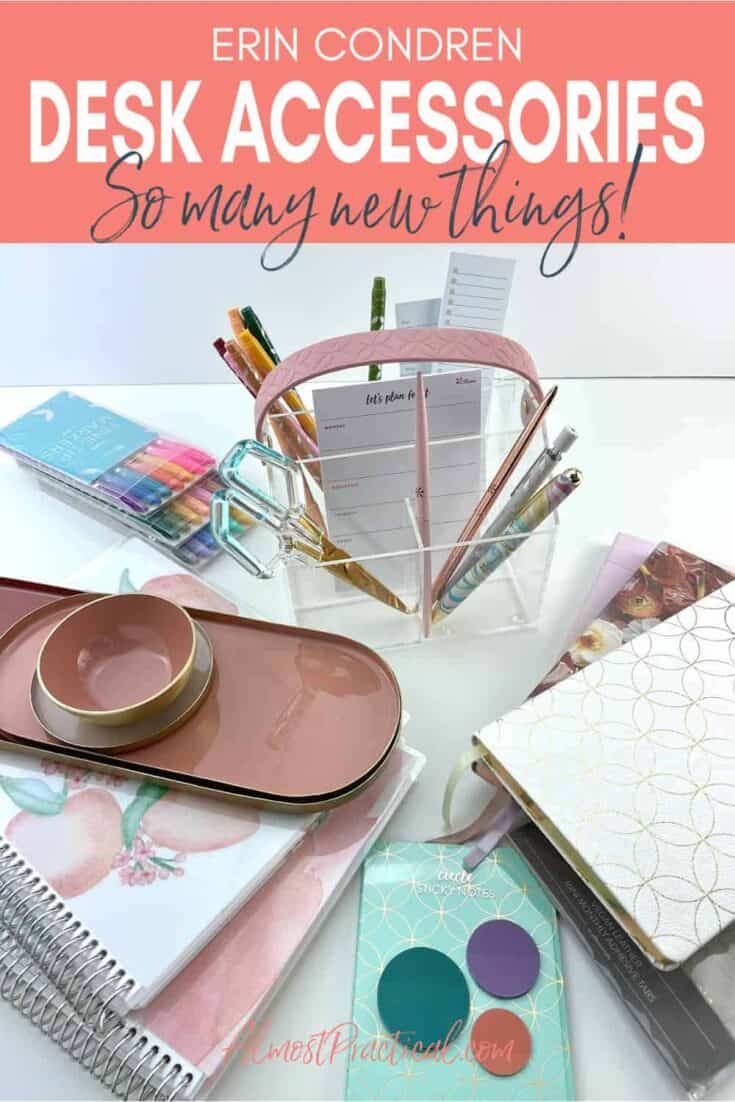 Everything in This Erin Condren Haul
Before I get started, here is a list of everything that I ordered:
Also be sure to check out the all new Erin Condren Lap Desk in this review here.
Erin Condren Planner Caddy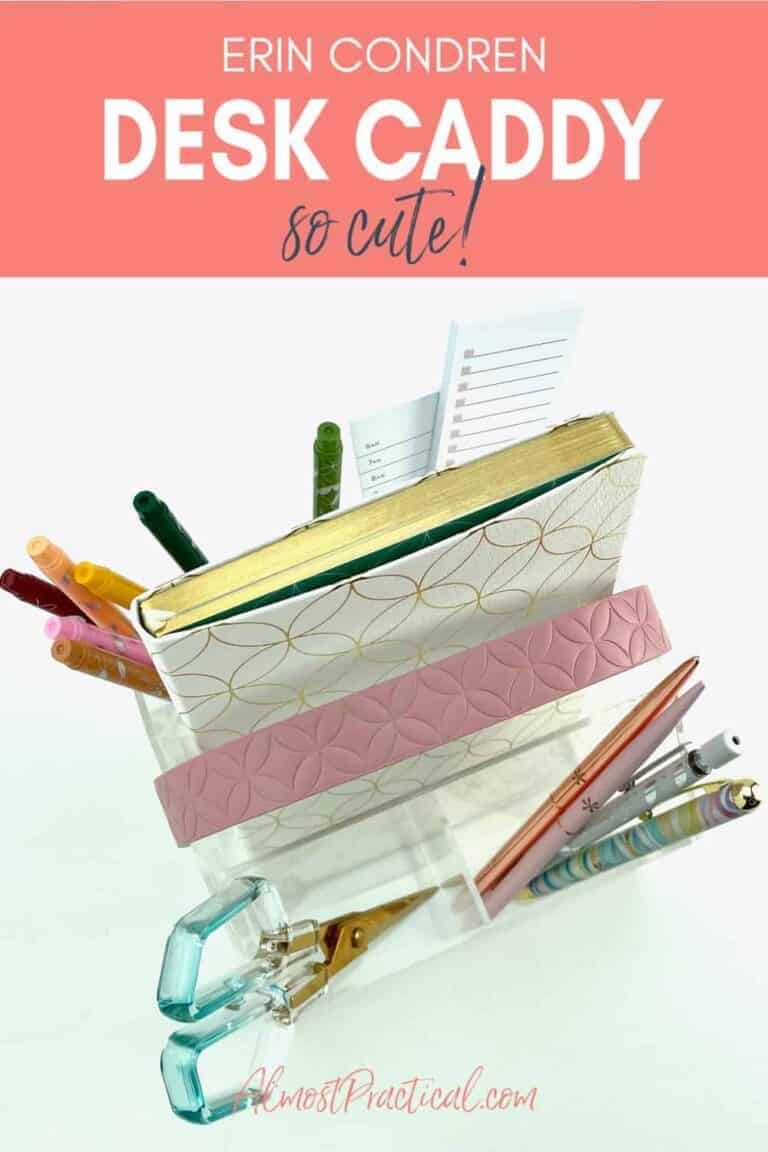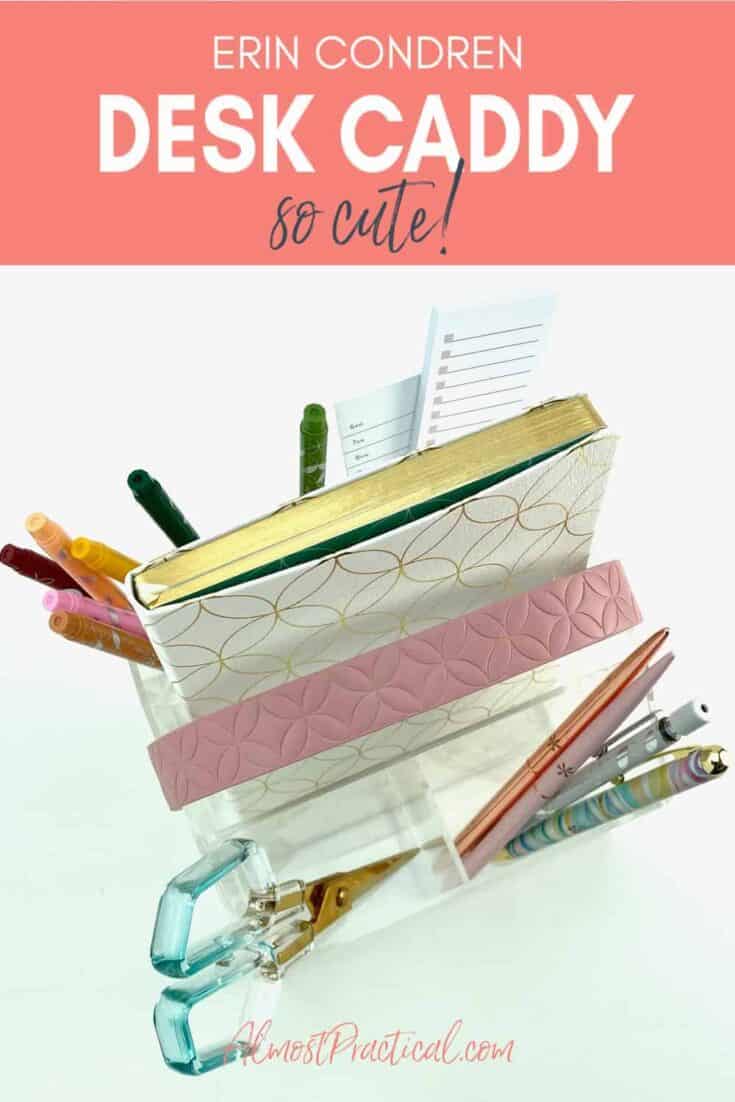 One of my favorite new items is this acrylic Erin Condren Planner Caddy.
It is so cute – and functional, too.
There are four outer compartments with a middle section that goes the length of the caddy.
So, the outer compartments can be used to hold your fine tip or dual tip markers, ball point pens, or even narrow checklist sticky pads.
The center compartment can hold wider items like softbound notebooks, paper tablets, notepaper and envelopes, etc.
The handle comes in two color options.
I have the pink one, which is embossed with the mid-century circles design. And there is also a gray one that appears smooth.
The material of the handle is similar to the Petite Planner Folios.
It really makes a pretty addition to any desk.
Erin Condren SoftBound Notebooks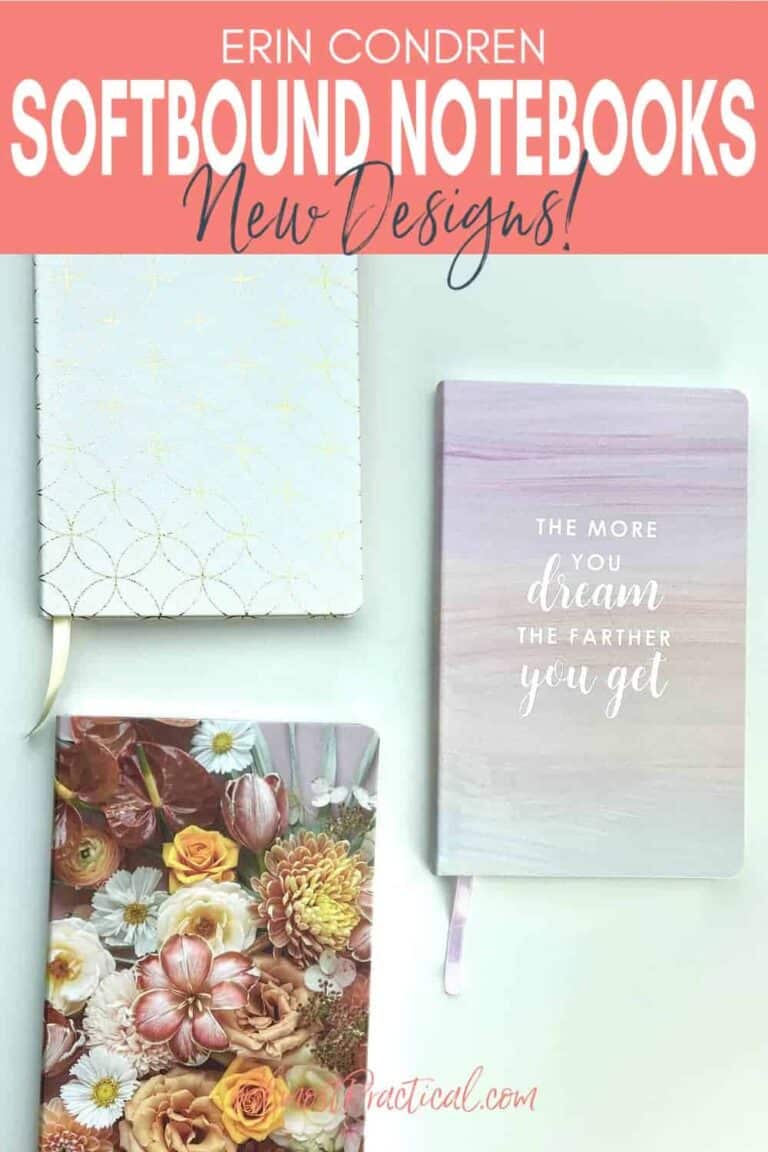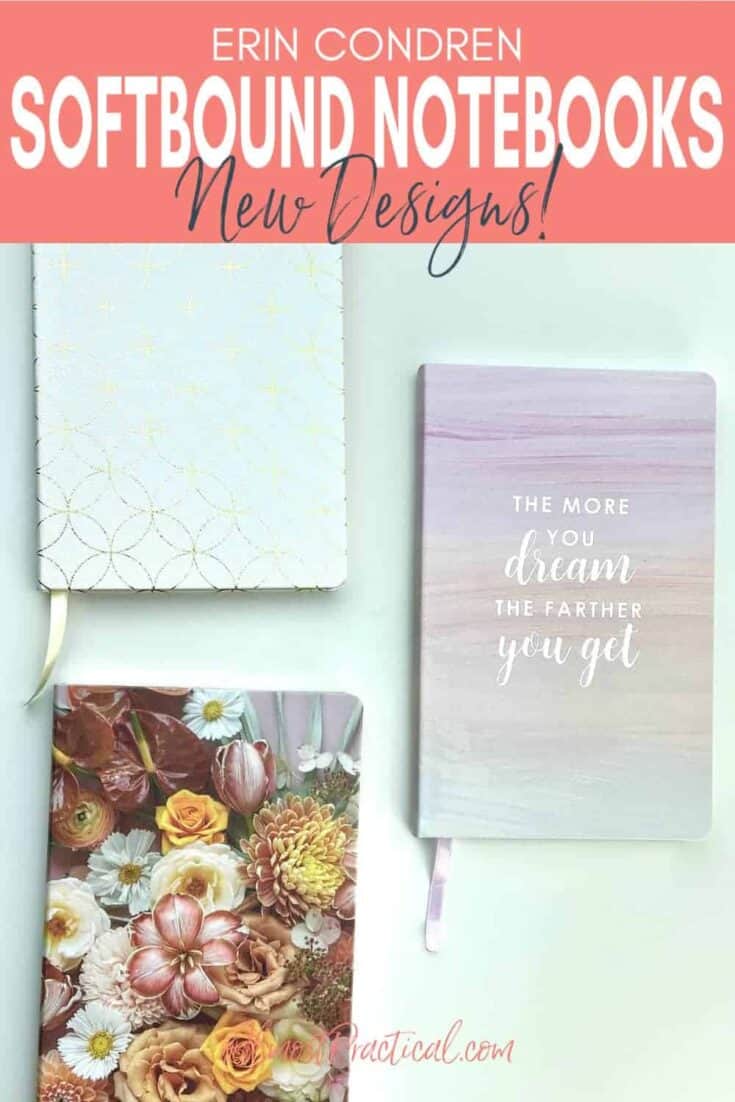 One item that I use every single day for my planning is an Erin Condren SoftBound Notebook.
I make an entry for each day and list my top to do items, any notes, ideas, and thoughts that come my way.
This notebook has replaced those little back of the envelope notations.
Any scratch paper doodles and sticky notes that I make are put inside this notebook and even secured in with a little washi.
Of course, you could use any notebook for this purpose, but I love using Erin Condren Softbound Notebooks because they are so pretty and the paper is quality – nice and thick.
The fact that I like to write in it makes me stick with the habit.
Erin Condren just released some new cover designs for the SoftBound notebooks – and I snapped up a few.
Inside you can customize the pages to your liking with any of these layouts:
lined
dot grid
productivity.
My preferred layout is the lined version but I do have a selection of all.
Related: Read my review on the Erin Condren Notebooks here.
New Coiled Notebooks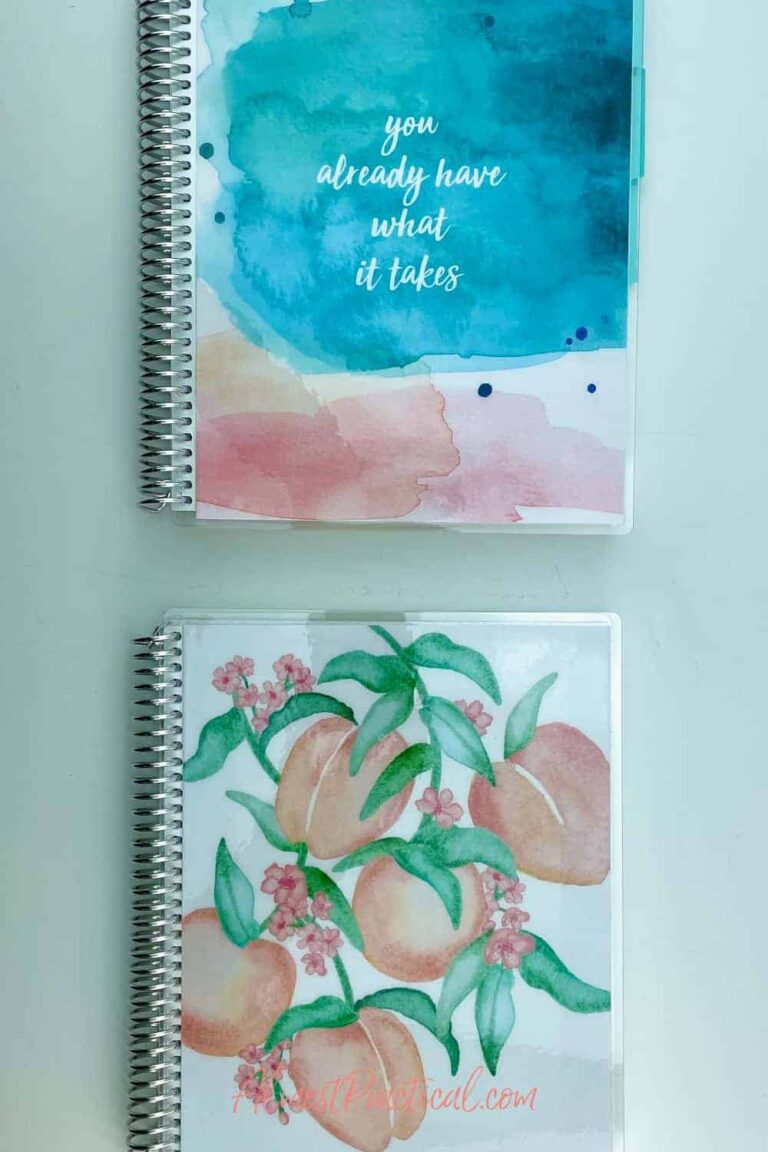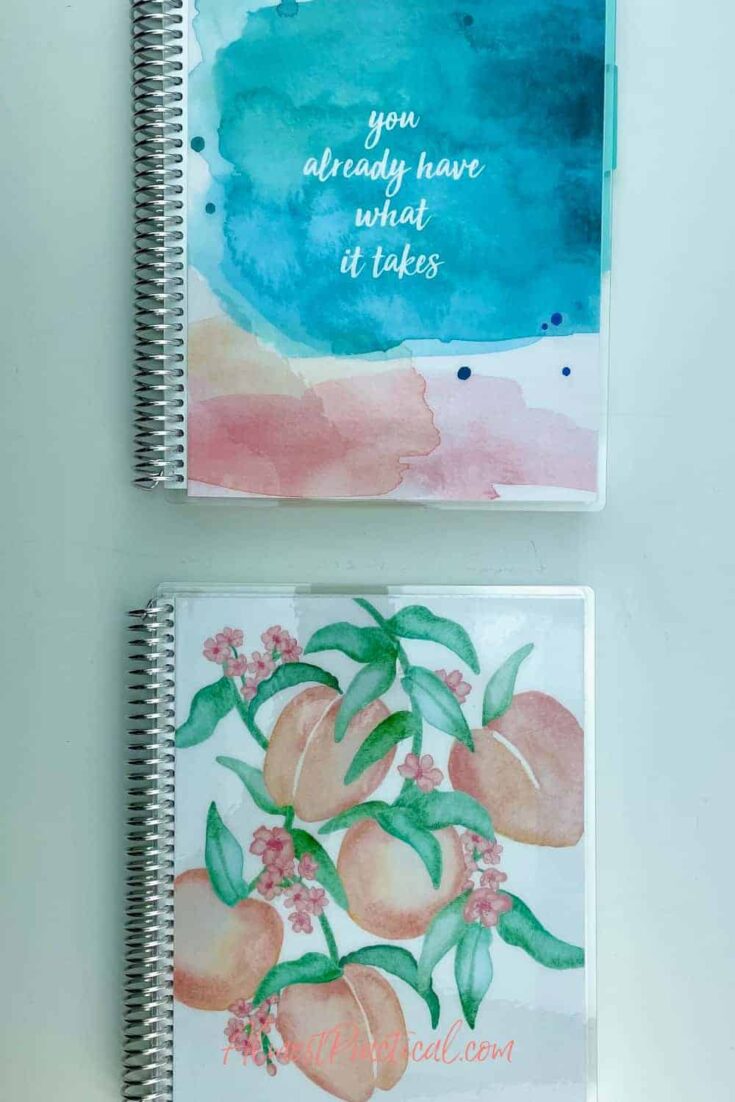 The new Erin Condren Notebooks and Writing Tools Collection includes two new styles of coiled notebooks.
3 Subject Notebook
First, there is an all new 3 subject notebook.
This coiled notebook is divided into 3 tabbed sections.
Each tab includes a one page productivity layout followed by several blank lined pages.
Graph Paper Layout
The second new development in the coiled notebook line is the introduction of a graph paper layout.
This graph paper layout joins 4 other layout options for a total of the following 5:
lined,
productivity,
dot grid,
blank,
and now – graph.
Erin Condren Notepads, Pens, Tabs, and Sticky Notes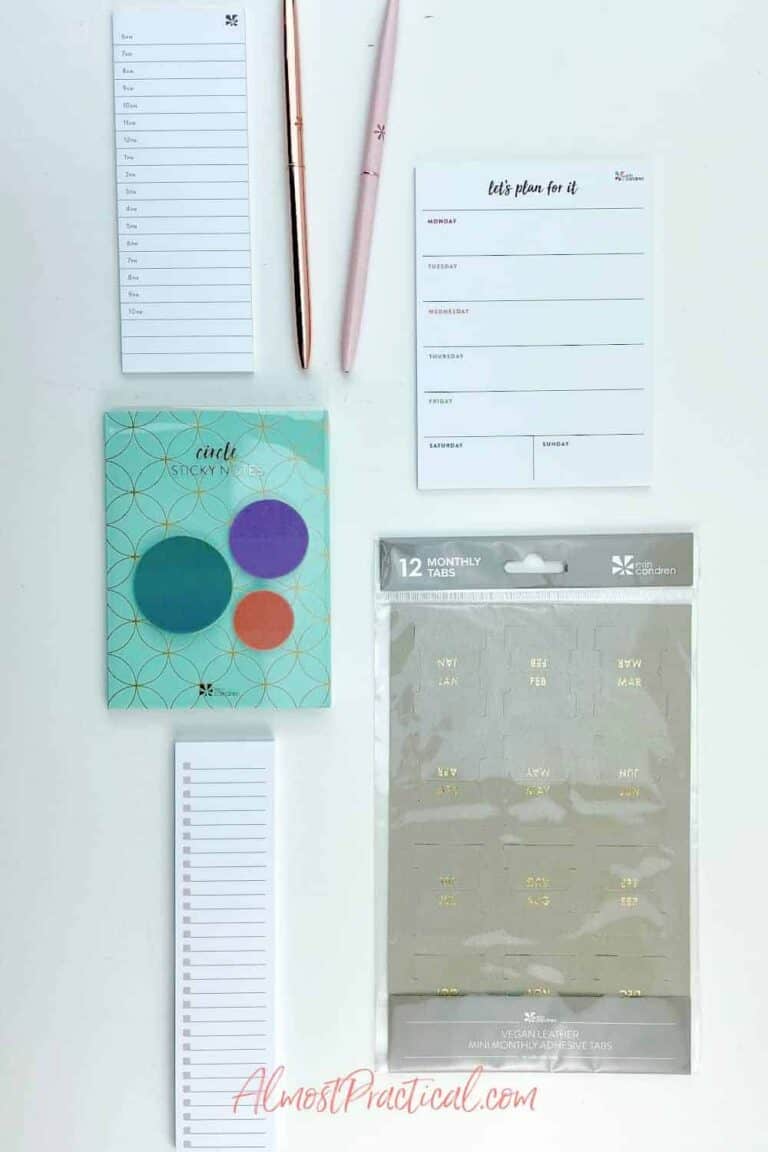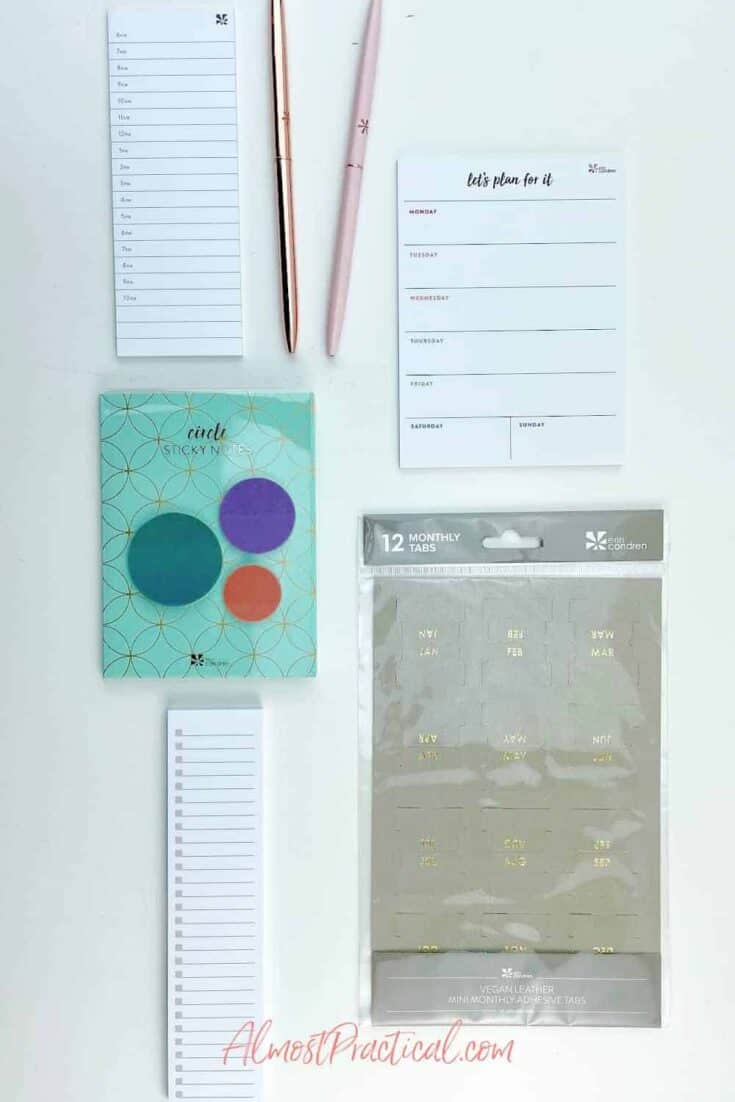 There are a bunch of new "small" items that are super useful, but you might miss in the store.
Beautiful Ball Point Pens
These include a set of really pretty ball point pens that instantly add a little class to any desk.
Both pens are long and slim. One is pink and one is rose gold.
Sticky Notes
There are also all kinds of new sticky notes to help keep you organized.
Vegan Leather Mini Month Tabs
Another useful item is this set of vegan leather mini month tabs in gray.
These are perfect for your softbound LifePlanners which don't already have tabs.
Note that they are a bit thick, so they will add some bulk to the edge of your pages.
But I love being able to flip directly to a particular month without having to randomly guess at where it might be.
The gray color blends will with just about any of the SoftBound LifePlanner covers.
Fine Tip Markers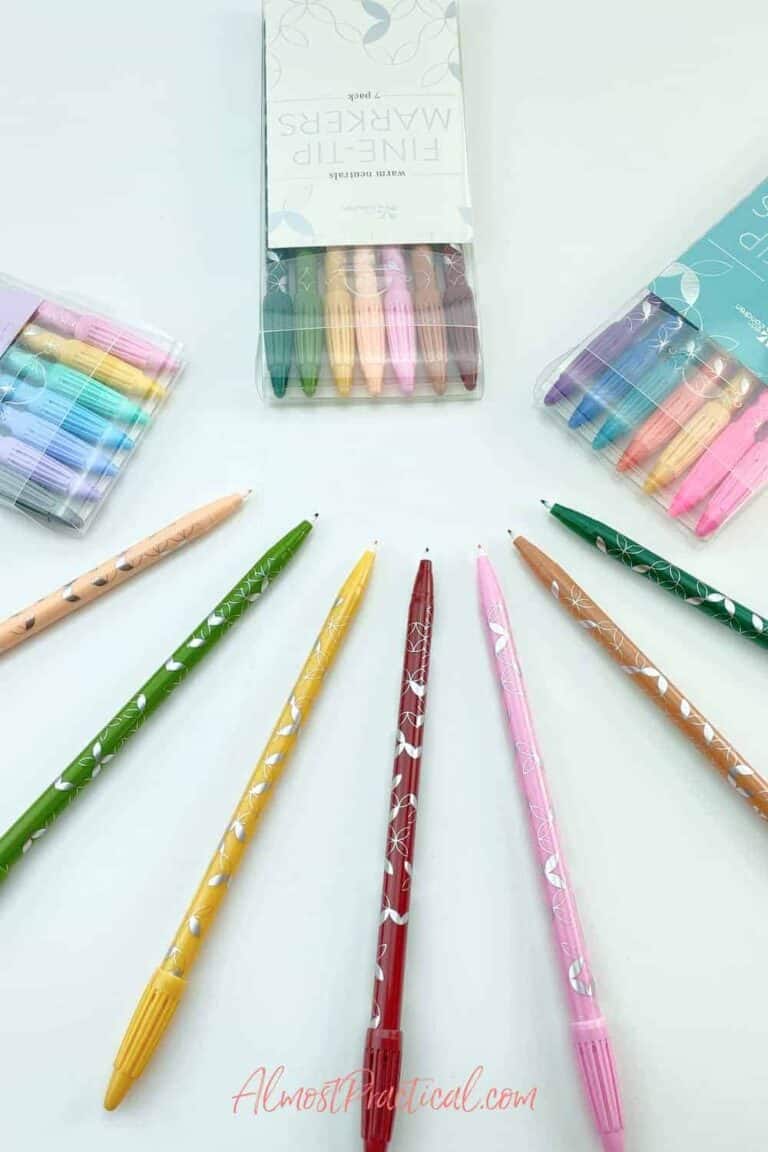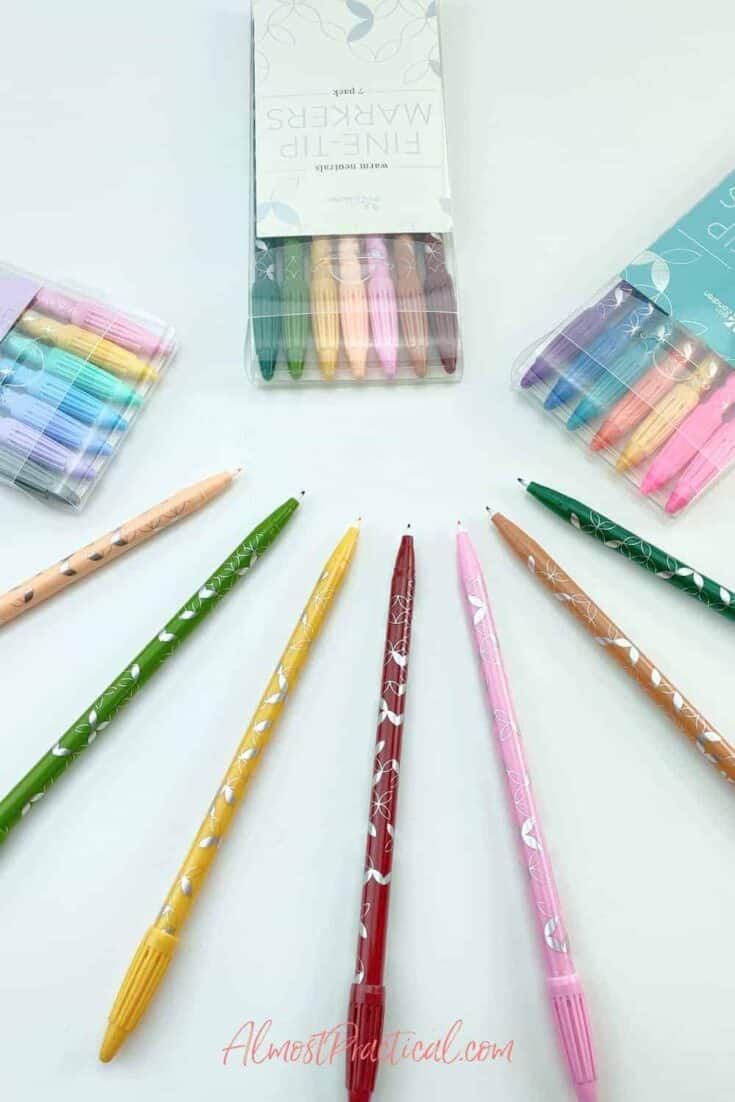 The new Erin Condren fine tip markers are a planner lovers dream!
The tip on these markers is super fine – even more precise than the thin end of the dual tip markers.
This makes it easy to write in small spaces and the color won't bleed through the thick pages of your LifePlanner.
I've even tried them on thinner paper with good results.
So awesome – I am happy that I got the bundle with all the colors.
Bright Colored Highlighters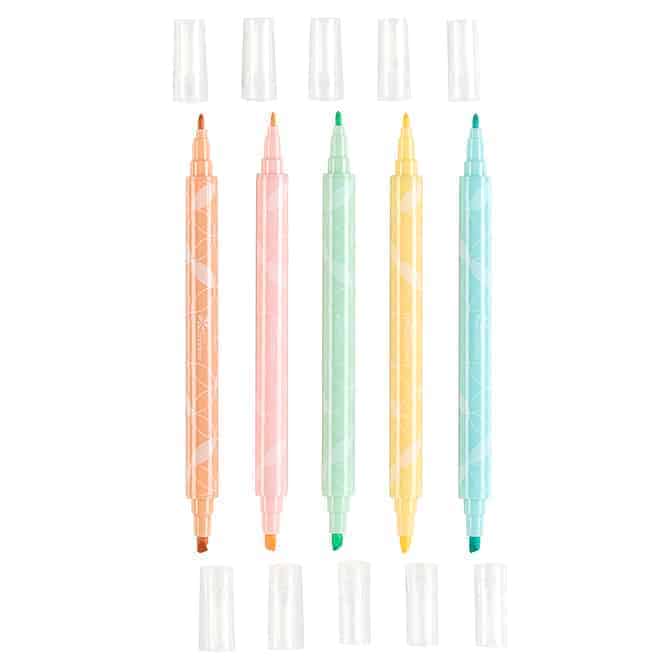 While we are on the subject of markers – Erin Condren also introduced a set of dual tipped highlighters in bright colors.
These highlighters have an end with a traditional highlighter nib and the opposite end has a broad marker nib for writing.
The bright colors are so pretty and mimic the traditional neon highlighter colors that you typically see.
So, your highlights are sure to stand out on the page when it's time to review.
Nesting Organizer Trays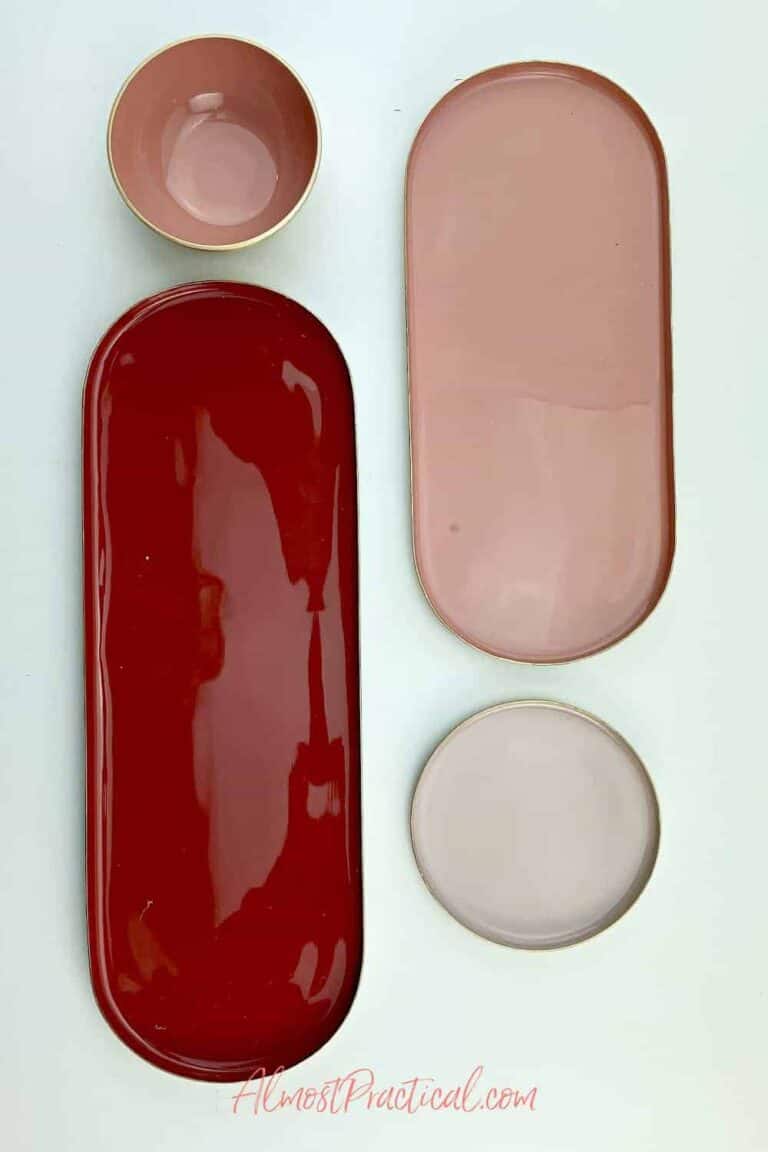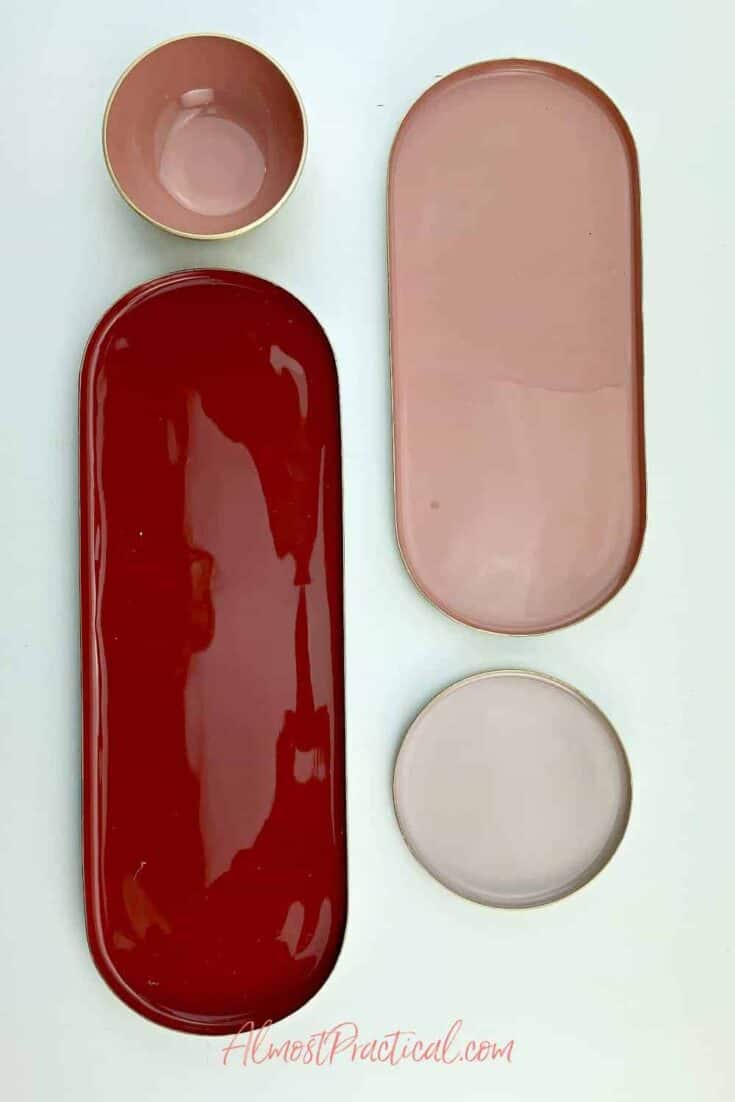 Erin Condren nesting organizer trays are now available in some new and fresh color combinations.
I chose the pink and mauve color set that you see here.
You can also find the set in this aqua, orange, and berry combination as well as a gray/black combo.
There are also circular tray sets in the same color combinations if you prefer that shape.
I really had a hard time deciding!
Whatever color combination you choose, these trays will elevate your desk organization.
No more pens and paper clips scattered all around. 😉
The best part is that you don't have to use these on your desk.
They would look beautiful on your dresser as well.
Use them to corral your jewelry, perfume, and makeup instead.
Trinket Bowl
One thing you might notice in this photo is the Trinket Bowl on the upper left.
This cute bowl coordinates perfectly with the nesting organizer trays but is sold separately.
Purple Canvas Pencil Pouch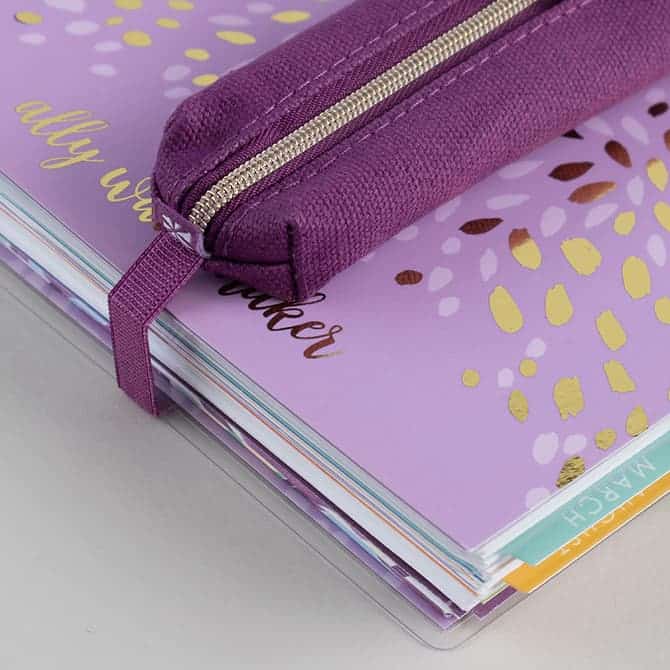 Finally, the last item in this huge Erin Condren haul is a purple canvas pencil pouch.
It is similar to the velvet pencil pouches and has the elastic band on the back that you can use to secure it to your LifePlanner or notebooks.
So cute and functional!
What are Your Favorites?
I hope you enjoyed this Erin Condren haul and unboxing.
There was so much to cover.
I think my favorite items are the caddy and the fine tip markers.
If you'd like to hear more about new Erin Condren products or sales – please subscribe to my Erin Condren related newsletter at this link.
Happy Planning!