Erin Condren Warehouse Sale
This post may contain affiliate links which means I make a commission if you shop through my links. Disclosure Policy
It's time for the bi-annual Erin Condren Warehouse Sale!
Shop from now – March 15, 2021 through March 22, 2021 to get some really great deals on planners, accessories, notebooks, and so much more.
This sale is always HUGE.
You will find 50% off a vast array of awesome products AND 20% off SITEWIDE!
The Erin Condren Warehouse Sale is my favorite sale of the year!
But you have to shop early to get the best selection.
With graduation just around the corner – you can pick up lots of great gifts for a steal.
Limited Edition Notebooks and Interchangeable Covers
In addition to the awesome deals, you will also find a few special treats.
First, Erin Condren has brought 8 vintage interchangeable covers for your coiled LifePlanner or coiled notebooks out of the Design Vault.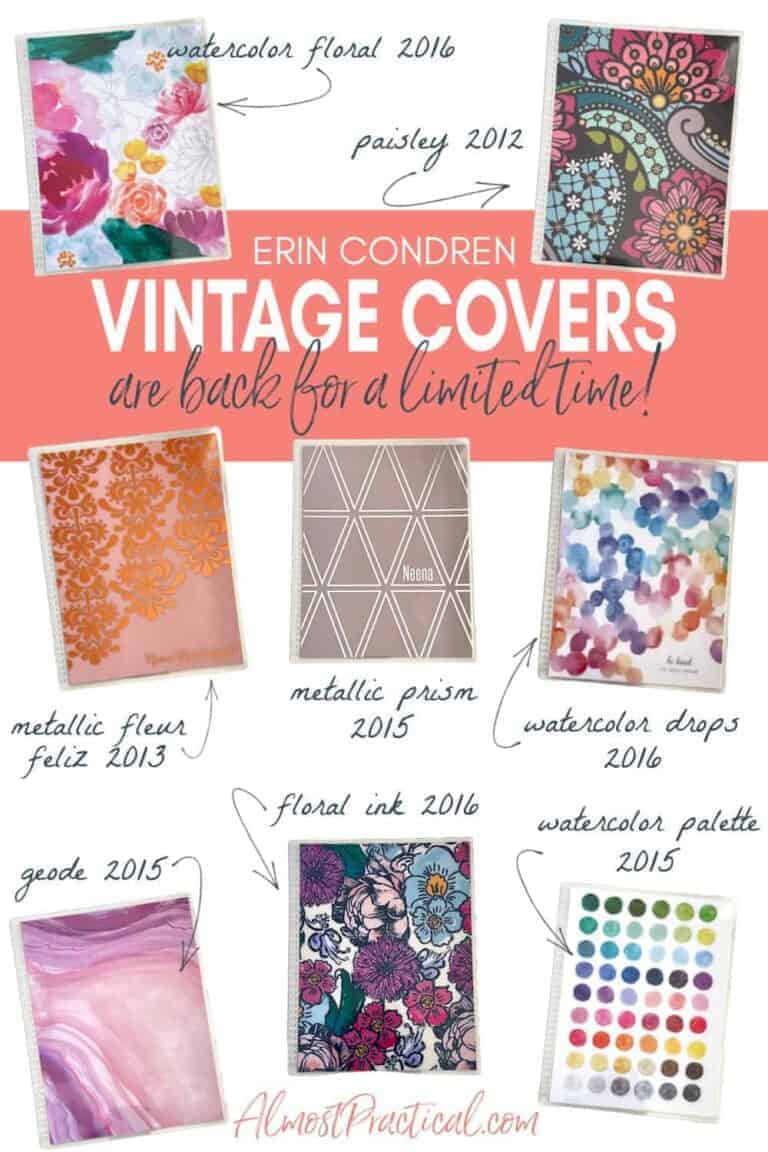 You can see more details on all 8 of these Erin Condren covers here.
There will also be 2 special edition coiled notebooks offered during the Erin Condren Warehouse Sale.
One has a beautiful floral pattern running throughout and the other features a more neutral leopard pattern.
Both are gorgeous – but when they are gone, they're gone.
My Favorites from the Erin Condren Warehouse Sale
I will post some of my favorite items here as I find them.
But, in the meantime, be sure to head over and explore the warehouse sale yourself before it is too late!