The Good Habits List – 10 Ways to Find Happiness in Your Daily Life
This post may contain affiliate links which means I make a commission if you shop through my links. Disclosure Policy
Are you getting in the way of your own happiness? Practice the items on this good habits list and get on the path to greater success!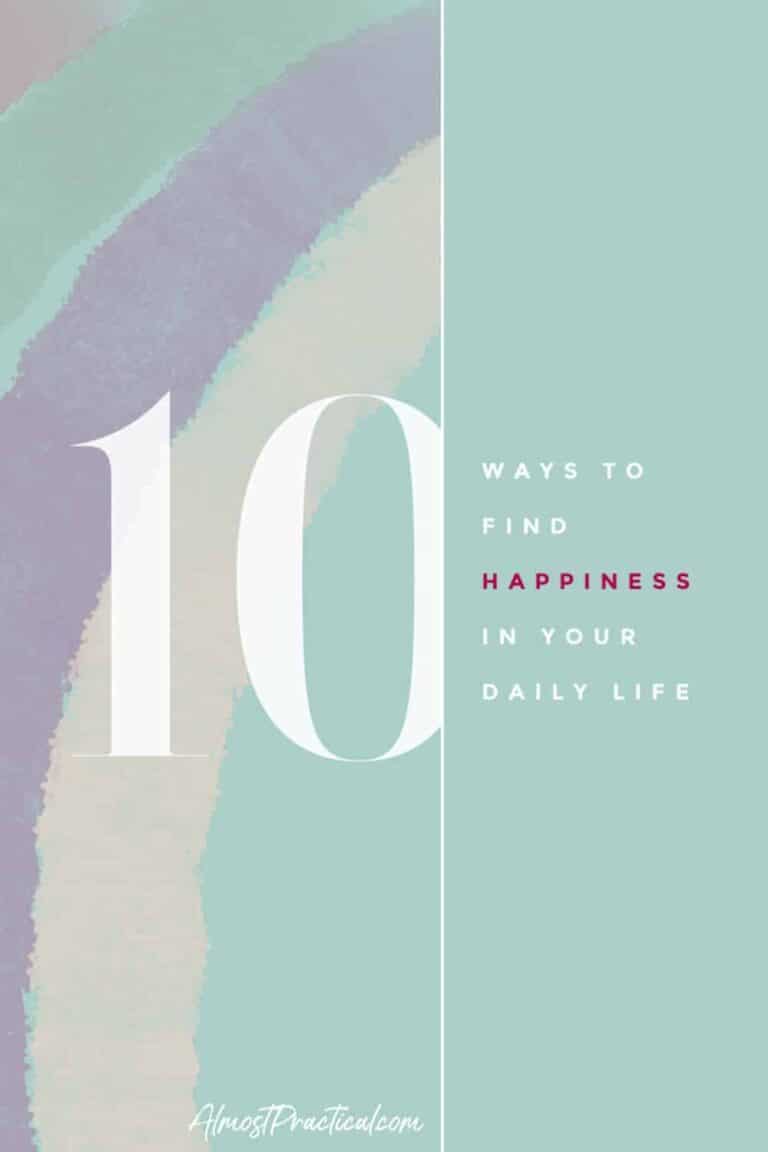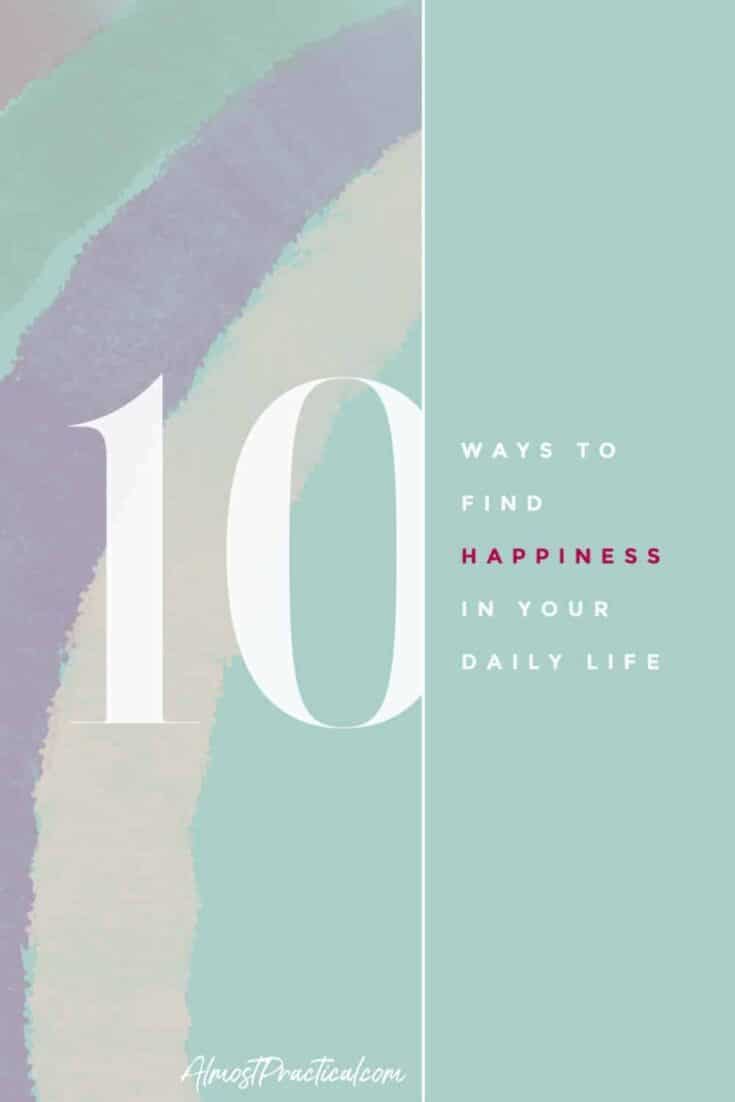 1. Believe in Yourself
No matter what you do – if you don't believe in yourself, no one else will either.
It's easy to second guess, especially when you are starting something new.
But you either have to be all in or not at all.
And if you are all in you have to believe that what you have to offer is of VALUE.
2. Show the World Your Self-Confidence
Believing in yourself is a good start – but it is not enough.
You must communicate that to the world.
How many times have you known the answer to something but didn't speak up?
It can be deflating when you can do something bigger, faster, or better – but someone less qualified beats you to the punch because they were more confident than you.
If you know it – show it.
And don't waffle on your delivery either.
3. Find the People Who Need What You Have to Offer
Not everyone needs or wants what you have to offer.
Spend your time seeking out the people that do instead of trying to convince the people that don't.
When people appreciate what you do, it boosts your sense of self-worth and motivates you to do your best work.
4. Don't Compare Yourself to Others
Number four on my good habits list is to stay out of the "comparison trap".
It's human nature to compare yourself to other people – whether it's your competition, your friends, or your family.
Don't do this.
You've probably heard the saying – don't compare your beginning to someone else's middle.
I honestly hate this quote.
Everyone's situation is different.
Someone half your age can be twice as successful as you – even if you have been working at it longer. This is not your beginning and it certainly is not their middle.
But in the same timeframe they may have worked 24 hours a day at their thing, while you
raised children,
had a full time job,
cared for a sick relative,
or even just took life at a slower pace – which is perfectly fine.
Just stop the comparing – it will make you happier.
5. Practice Gratitude
According to this article in Psychology Today being thankful is actually proven to increase happiness and satisfaction with life.
I am always so grateful for what I do have and the opportunities that I have been given.
But I don't stop there, I try to also be excited and happy when good things happen to other people – even my "competition".
When you think good thoughts, it can lessen the disappointment and jealousy that you might otherwise feel.
6. Learn to Say "No"
Why is saying "No" on a good habits list?
When you take on too much, you quickly become overwhelmed.
And when you are drowning in stuff to do, nothing really gets done. It certainly doesn't get done well.
Be choosy about what you say yes to – weigh the costs and the benefits.
7. Practice Self-Care
Stop putting yourself last.
Taking care of your mind and body is important to your happiness, even if you don't think it is.
There is the standard advice:
exercise
eat well
meditation
journaling
All those are very important but you can start even simpler.
Setting aside time at the beginning and end of each day to wash your face, floss your teeth, read a book, and generally relax a little will go a long way.
8. Allow Yourself to Focus
Unfinished work creates a lot of stress.
Flitting between all the things that you have to do will keep you from getting anything done at all.
Instead, give yourself time to focus on just one thing for a specific period of time.
It take a few focused sessions for you to complete a project but you will be so happy when you finish and can cross it off the list.
Related: The ONE Thing by Gary Keller and Jay Pappasan – a Book Review
9. Learn to Make Lemonade
When life gives you lemons you can make lemonade – but make sure to squeeze every last drop of juice from the fruit.
Life will throw you curveballs.
But those curveballs are new opportunities to take your life in a new direction.
You can either be bitter or rise to the challenge. Often your new choices can turn out better than your old ones. Make sure you follow them all the way through and take advantage of each new opportunity that presents itself.
10. Take Control of Your Finances
Money can be the source of great stress or great happiness.
There is also a difference between having more money and making more money.
When you are in control of your spending then the money that you make can go a lot farther.
Create a budget and stick to it, cut out the unnecessary expenses and plan to spend money on the things that really matter to you.
Some people will tell you that spending money is a bad thing.
But what you spend money on is really a very personal choice.
The key is to spend within your means.
Related: 10 Easy Ways to Make Money from Home