How To Use Evernote: Install the App on All Your Devices
This post may contain affiliate links which means I make a commission if you shop through my links. Disclosure Policy
Evernote is a fantastic note taking app.
It can keep your life in sync.
But to use it effectively you need to have your information with you whenever you need it.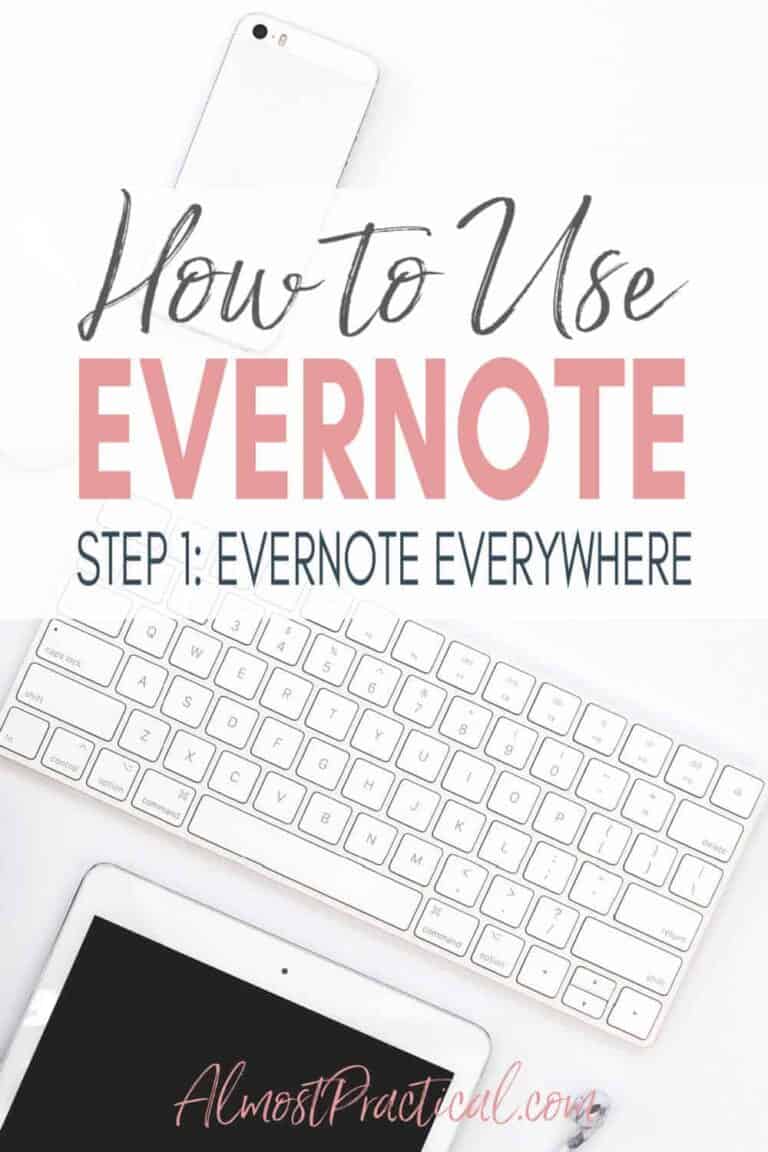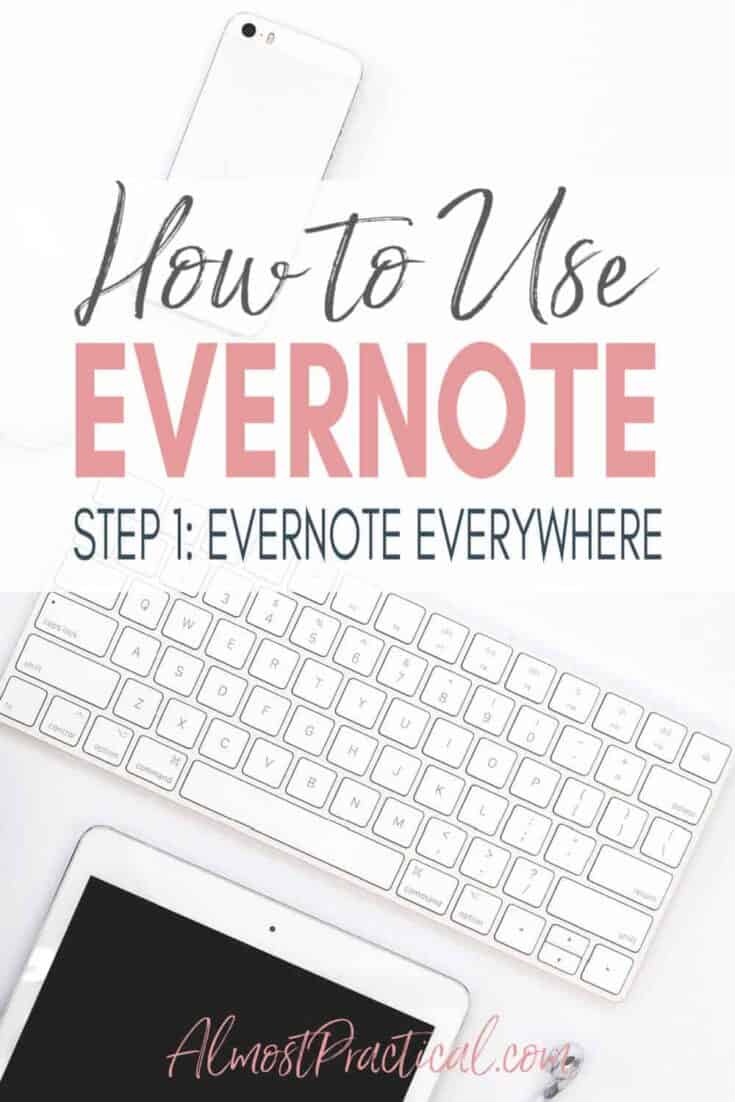 Evernote Everywhere
The very first step is to install the app on every platform that you use regularly. (With the free Evernote Basic you can install it on 2 devices. To install on more devices you will need to upgrade your plan.)
I know that it sounds basic but such a simple thing is often overlooked.
Sure, you can always go to the website and access your notes. But the beauty behind this app is the app itself.
These days most people have multiple devices. If you are on the road, you probably have a cell phone with you at all times. Download the app for iPhone or Android.
Put it on your iPad, too.
Use a desktop at home? Put it on your Mac or Windows PC.
Perhaps you use a laptop as well – add the Evernote app to that too. (If it is a work computer, carefully consider the privacy issues, workplace rules, etc. before installing).
UPDATE: The free version of Evernote now only allows you to install the app on 2 devices. You can still use Evernote on your other devices but you will have to access it directly from the web. If you purchase Evernote Premium then then you can install the app on as many devices as you like.
Know Your Password
Nothing is more frustrating than having your information at your doorstep but forgetting the key.
Know your Evernote password. (Especially now that there is a device limit – since you might be accessing your notes from the web.)
Or use an app like 1Password to remember it for you.
Sync Up Your Notes
Sign into your account on each of your devices and sync up your notes.
Now you have Evernote everywhere.
Every time you access Evernote from one of your devices the app will sync any changes that you have made on your other devices. This works because whenever you make a change it syncs with the Evernote servers.
Now everything is up to date and you are good to go.
Not Familiar With Evernote?
This brief Evernote review touches on many of the app's capabilities.
Step 1: You are here.
Step 2: Creating notes in Evernote
Step 3: Organizing notes in Evernote
You can download the app here for iPhone, iPad and Mac. You can download the Windows version directly from the website here.
Do You Use Evernote?
Are you an Evernote user? Tell us about your favorite features in the comments below.