Erin Condren Planner Buying Guide – 2021
This post may contain affiliate links which means I make a commission if you shop through my links. Disclosure Policy
Over the years the Erin Condren Planner line has expanded. What started as the LifePlanner has grown into a variety of styles, sizes, and layouts to fit just about every need.
With so many great choices – how do you choose just one?
Today I will walk you through the options with some reviews, so you can make a more informed decision.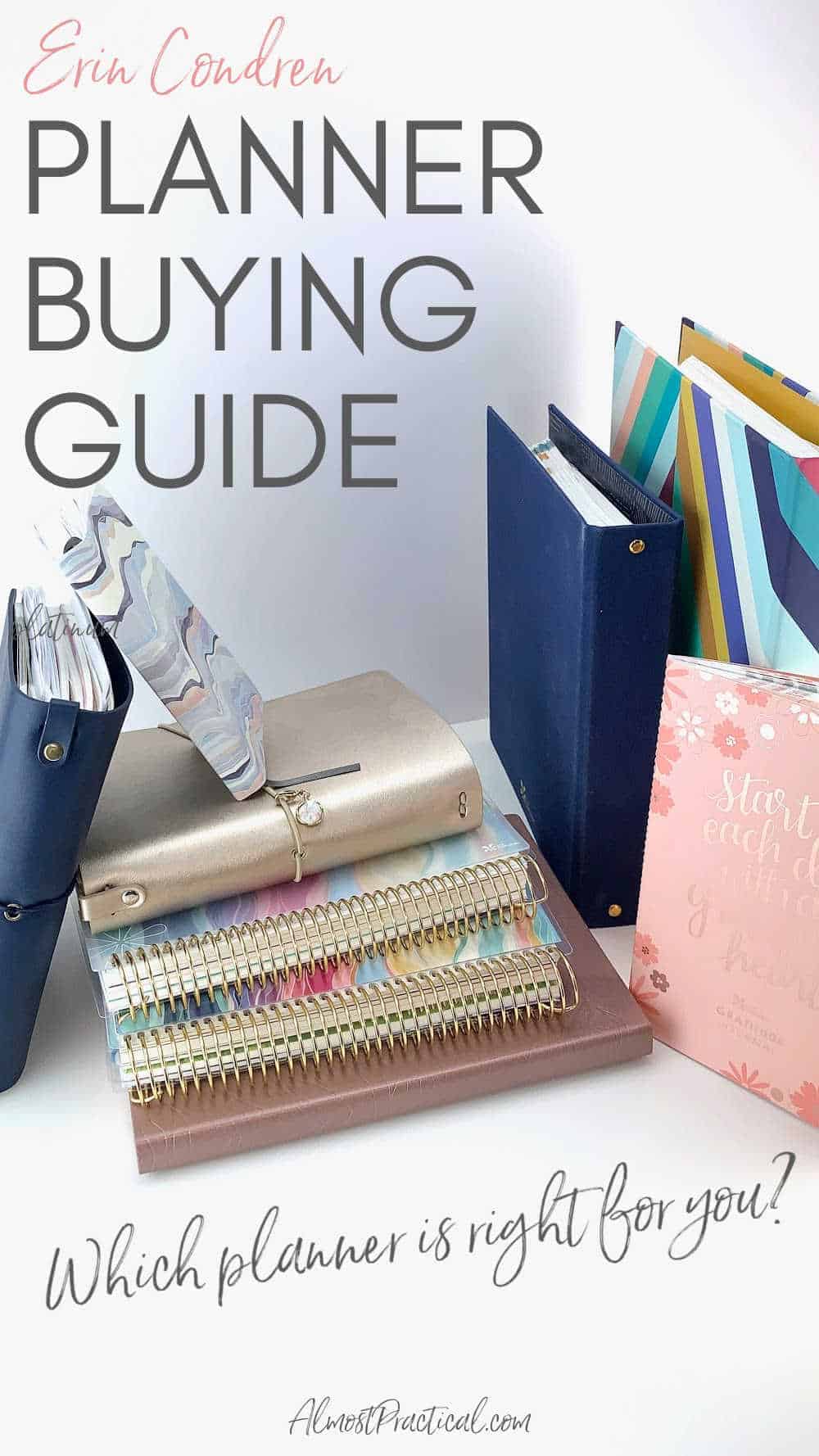 The 2021 Erin Condren Planner Line Up
The 2021 EC Planner line up includes the following styles:
Within each category, there are SO MANY options for customization, so I will deep dive into each one below.
The Coiled LifePlanner
Erin Condren's signature planner is the coiled LifePlanner.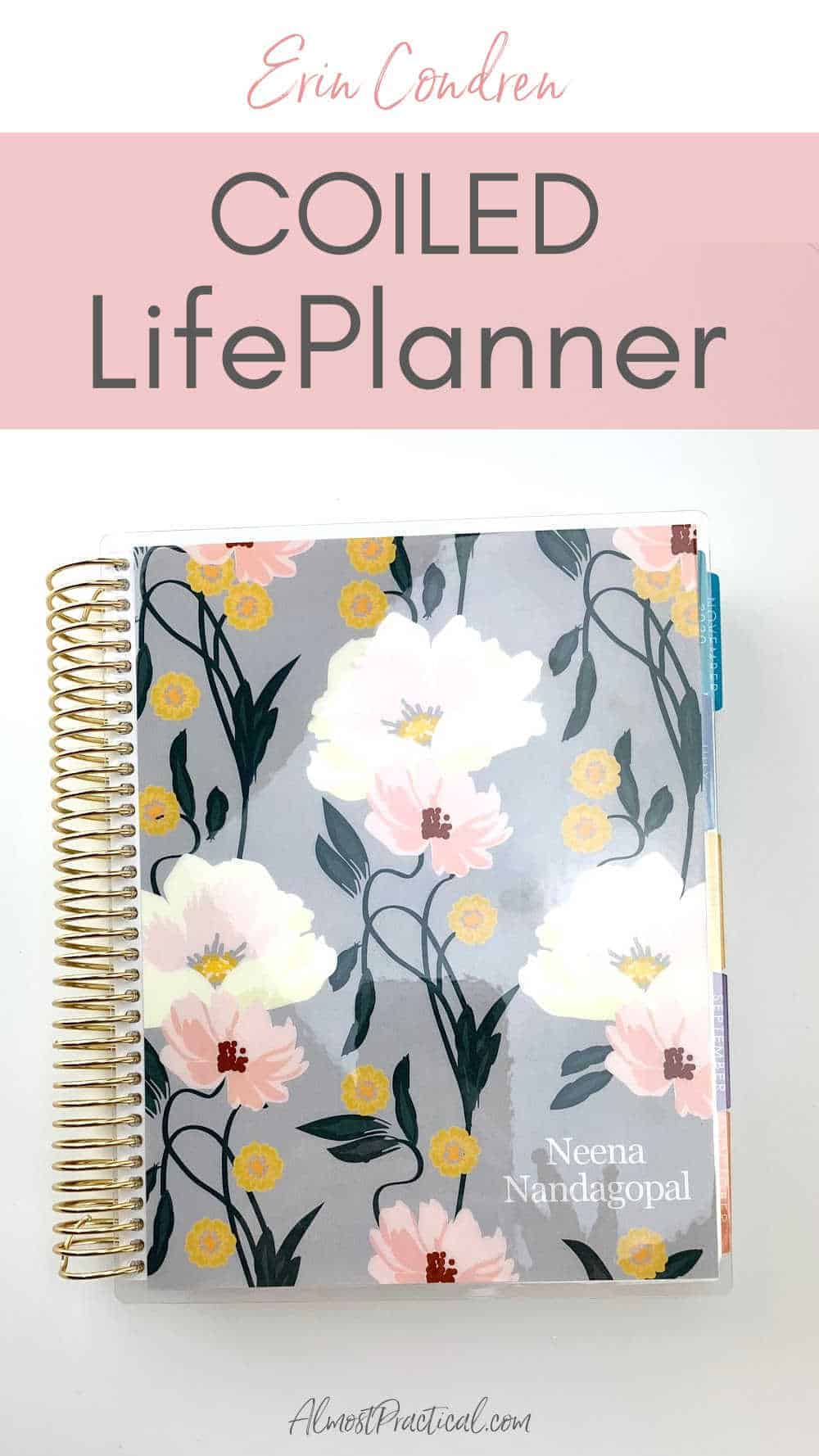 It is one of my favorites and is so much fun.
With 3 different layouts, 3 different internal designs, and your choice of 4 different coil colors – there is something here that will appeal to everyone.
Each coiled LifePlanner includes a monthly spread, inspirational quotes sprinkled throughout, monthly productivity pages, a sturdy folder at the end, 4 pages of stickers, and the Perpetual Calendar booklet.
The Layouts
The beauty of the coiled LifePlanner is that you can customize it to fit your needs.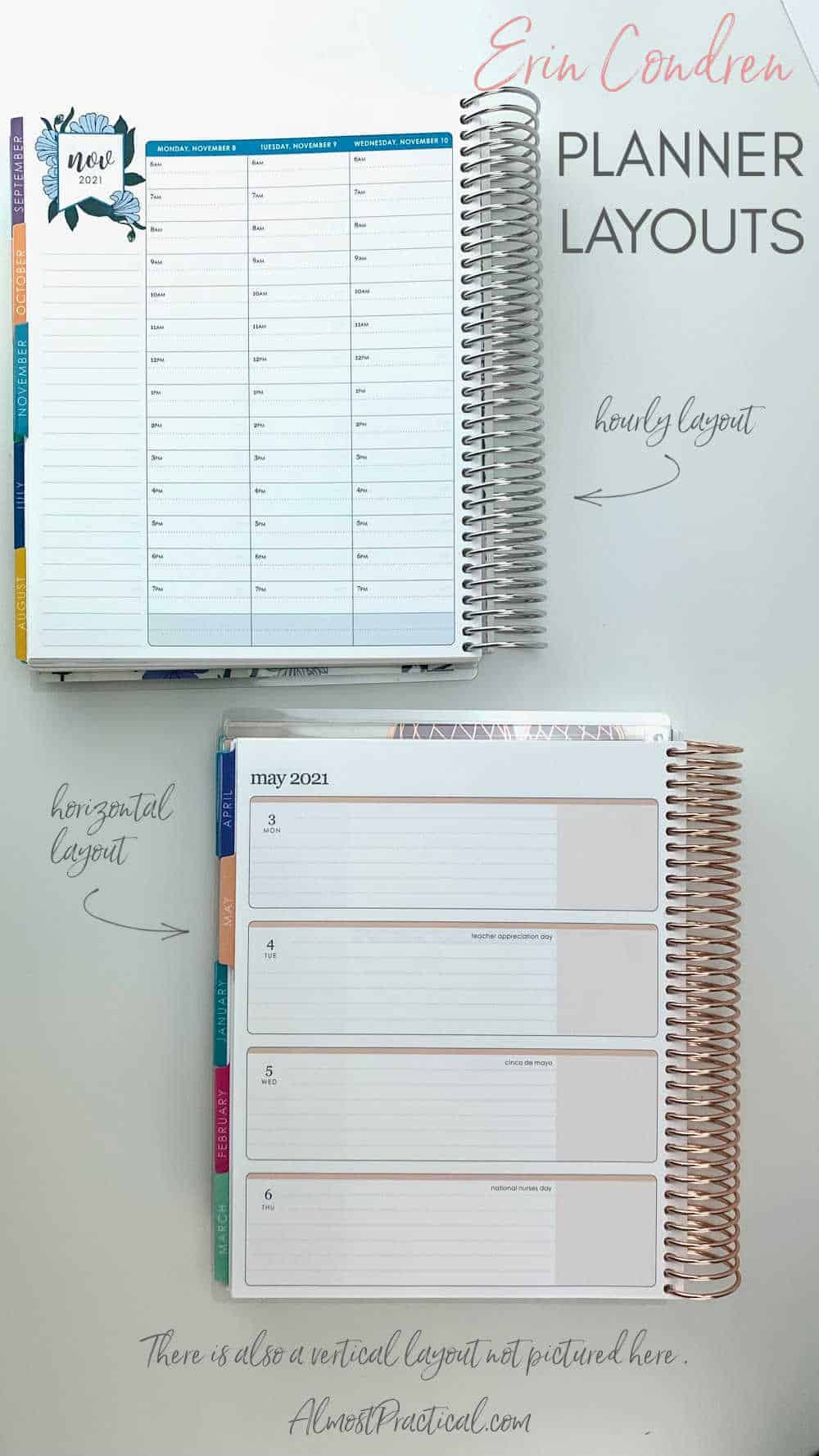 Internally, you can choose from 3 layouts:
hourly,
vertical,
horizontal.
If you are looking for even more space then you can go with the Daily Duo Planner (described below) that has a one page per weekday spread.
The Color Themes
You get a choice of 3 color themes in the coiled LifePlanner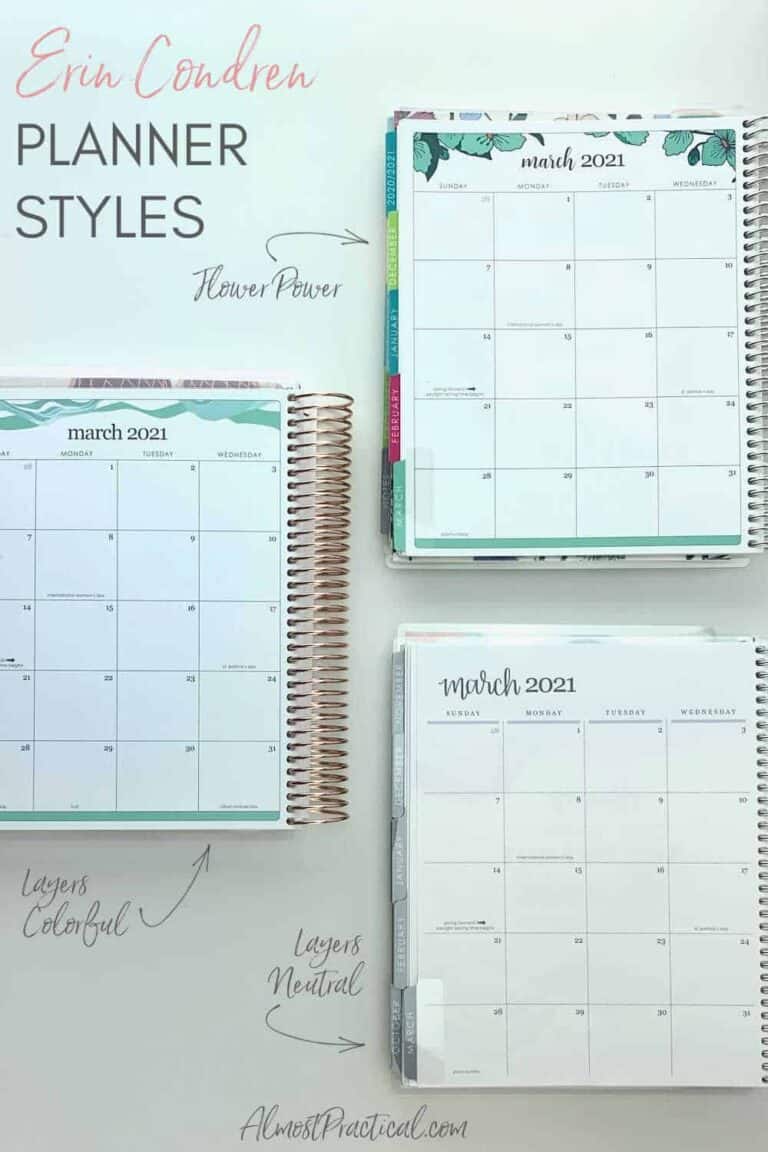 colorful Layers,
neutral Layers, or
Flower Power.
Coil Color
Coil color is another feature that you can customize.
Your choices are:
platinum (silver)
gold
rose gold
black
Interchangeable Covers
As far as covers go – 2021 brings you a wide variety of choices.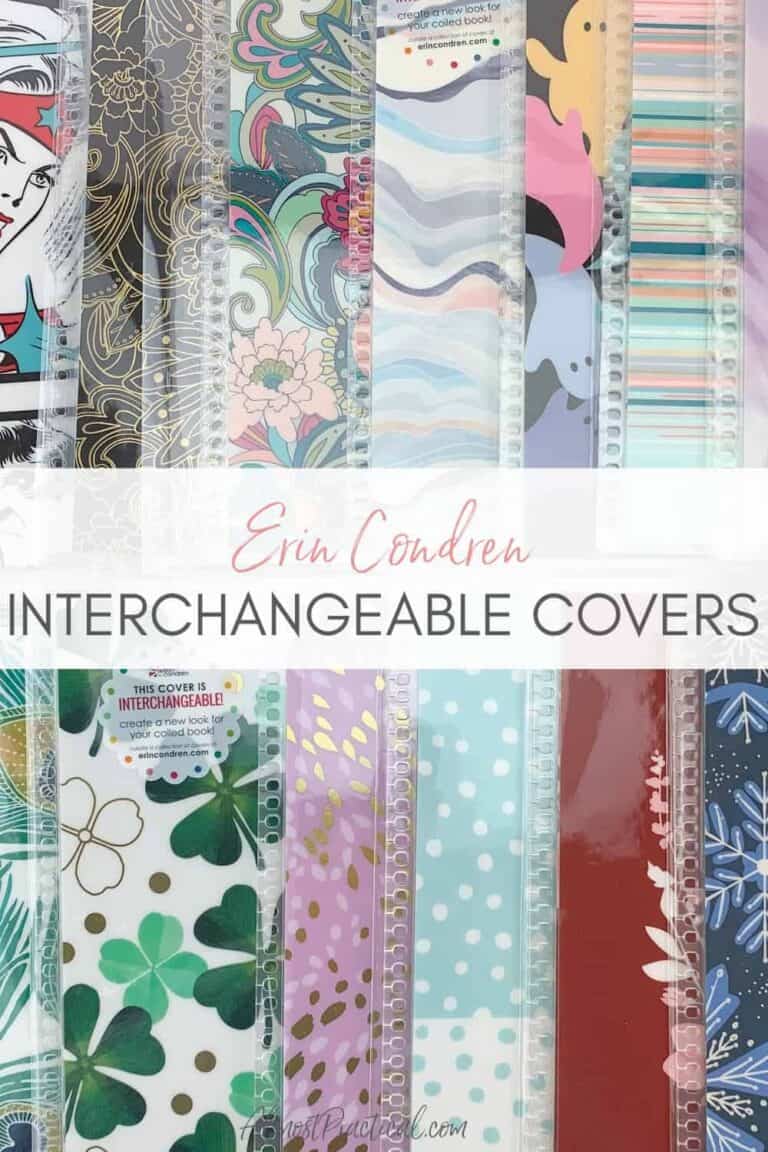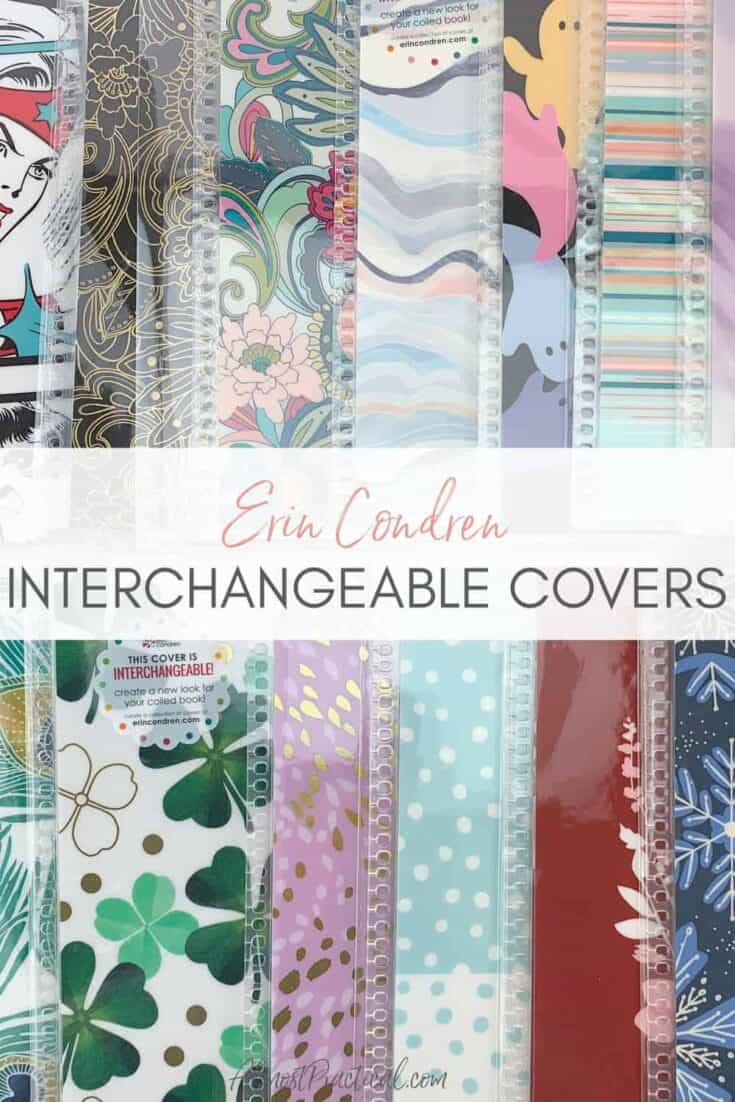 Traditionally, this planner came with an interchangeable cover that you could both personalize and customize.
Throughout the year you could change the look of your LifePlanner simply by changing out your cover.
I have accumulated a huge collection of LifePlanner covers that I switch out monthly (and sometimes even more often).
While this was a great way to express your mood or creativity, some people just wanted a more sleek, elegant, and understated option.
Vegan Leather Covers
For 2021 Erin Condren is introducing an all new vegan leather LifePlanner to fill that void.
Keep in mind that these vegan leather covers are NOT interchangeable – but they are gorgeous!
There are five colors to choose from – four of which come in your choice of embossed mid-century circles or a smooth finish.
blush
harbor
slate blue
camel
black (smooth finish only).
My favorite is the blush – it is such a pretty pink.
But the smooth black cover combined with the black coil is pretty sharp as well.
Daily Duo LifePlanner
The Daily Duo LifePlanner is a one page per weekday planner, with Saturday and Sunday both sharing a single page.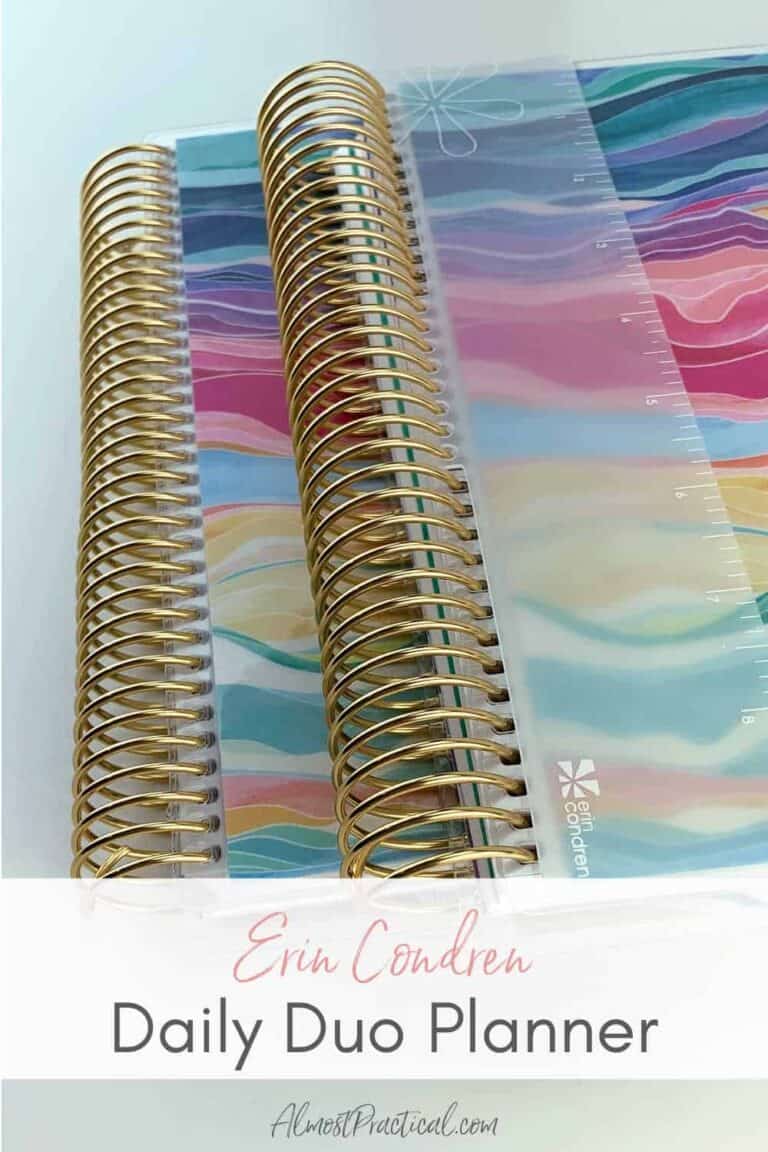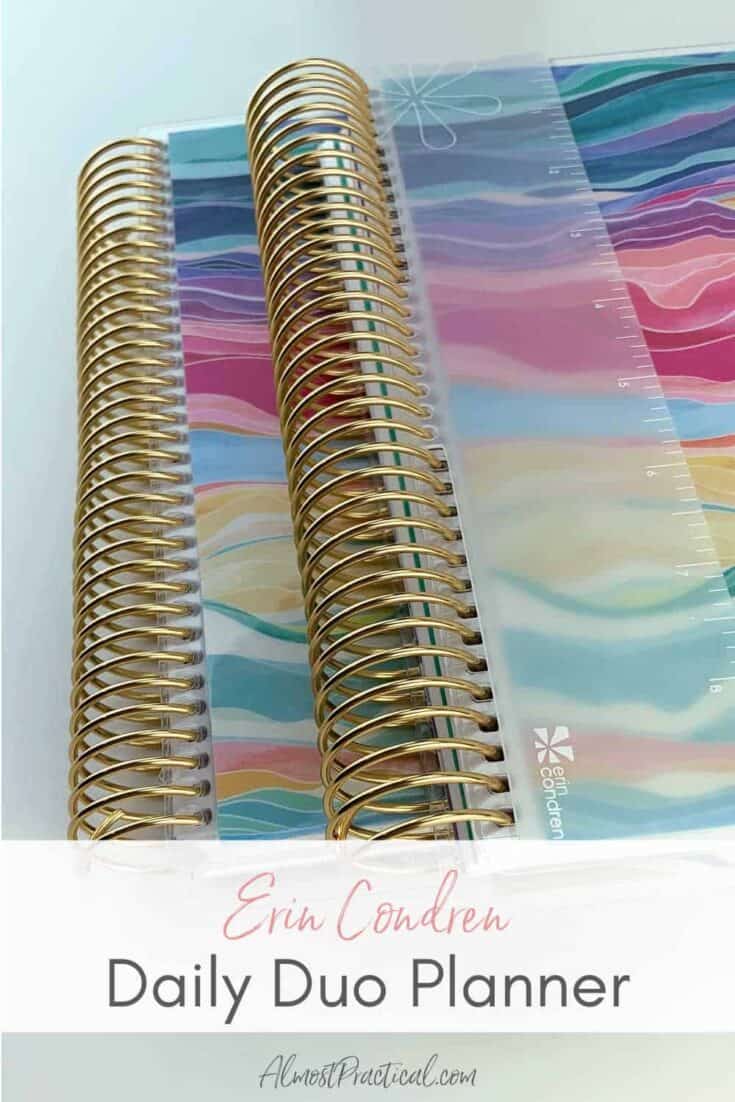 If you find that you need more space for your daily planning, then this one might be right for you.
On each weekday page there is a column with an hourly layout and a column for to do items. Both Saturday and Sunday share a single page.
The Daily Duo only comes in the Layers colorful design – but you can customize your covers and the coil as well.
SoftBound LifePlanner
The Erin Condren Softbound LifePlanner has all the features of the coiled LifePlanner in a sleek book.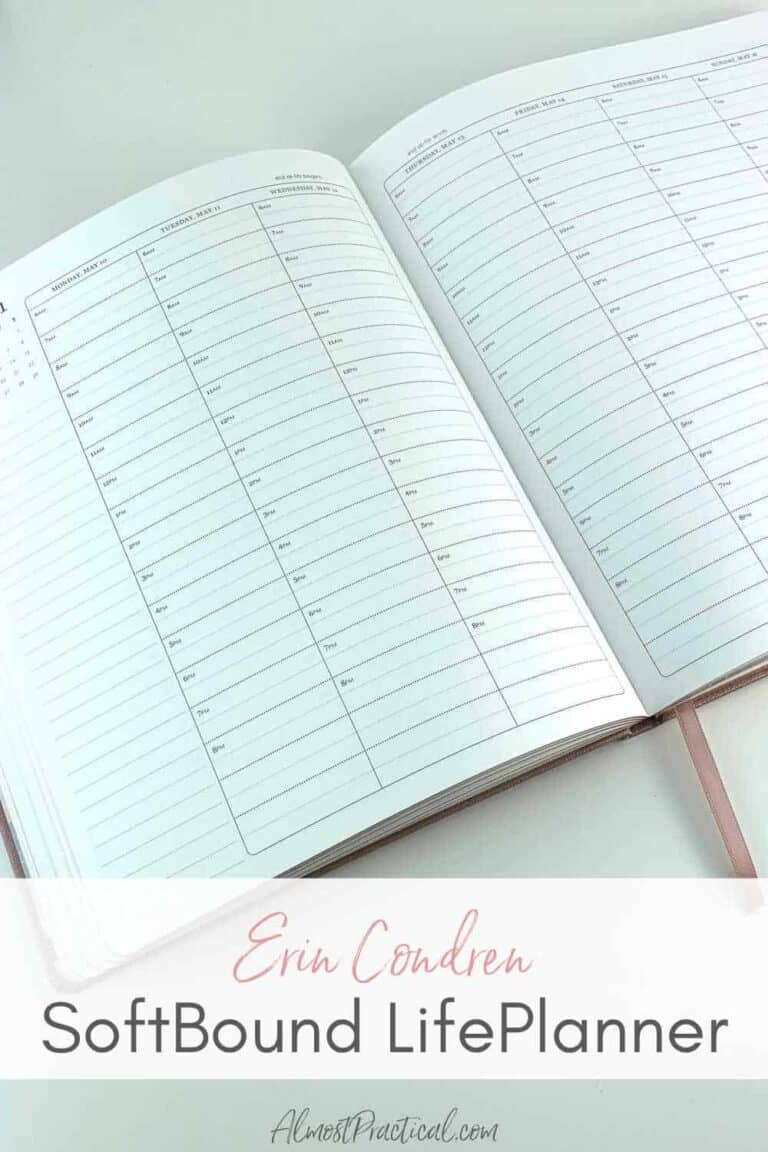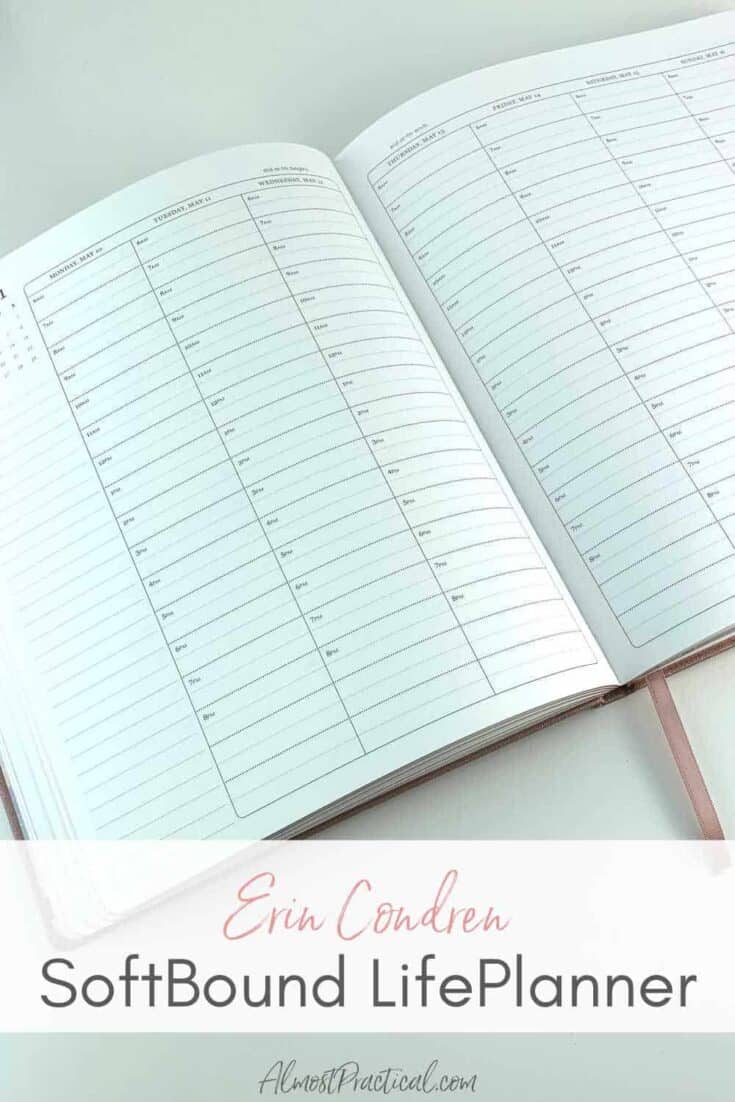 Because of the form factor, it is not as customizable and you don't get folder, stickers, or perpetual calendar at the end.
This planner comes in two sizes – a smaller A5 and an 8×10 inch book.
If you take your planner on the go – the A5 fits nicely into a purse or backpack.
For this planner, there are several cover color and inside layout combinations to choose from.
Your best bet is to take a look at the available selection and weigh on which ones work best for you.
LifePlanner Binders
If you are not a coiled or a softbound kind of person – then maybe the LifePlanner Binder is a good choice for you.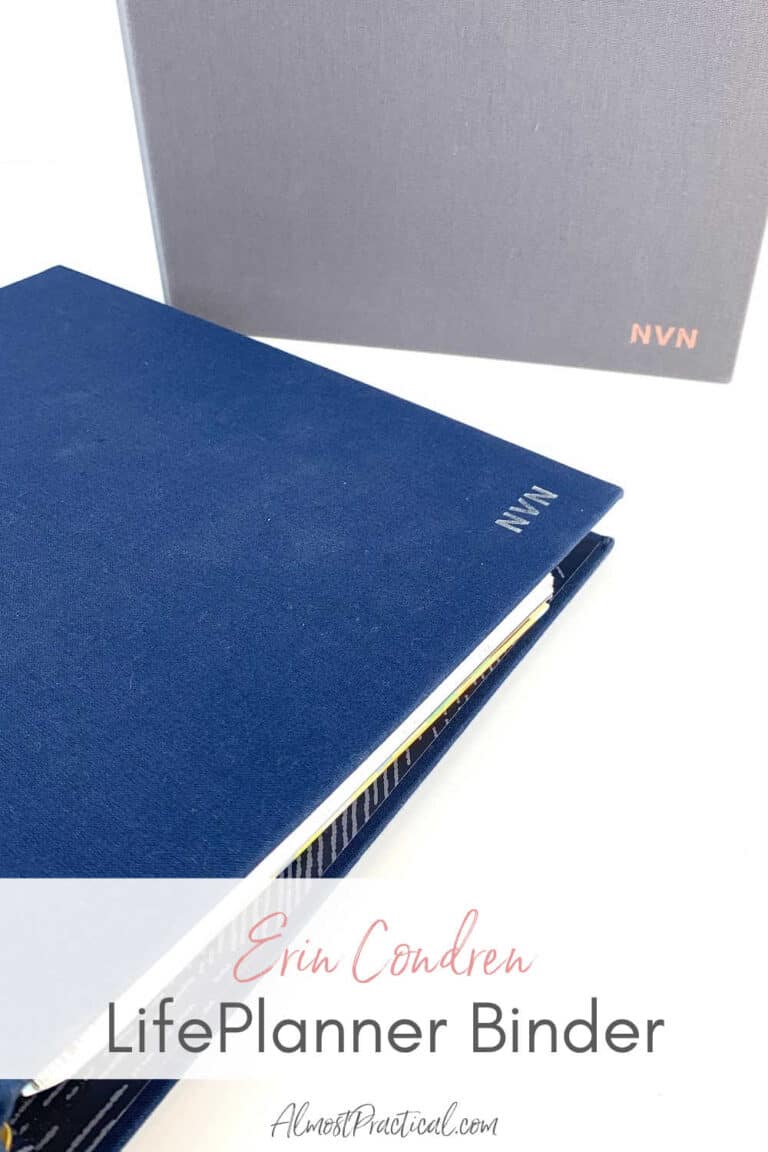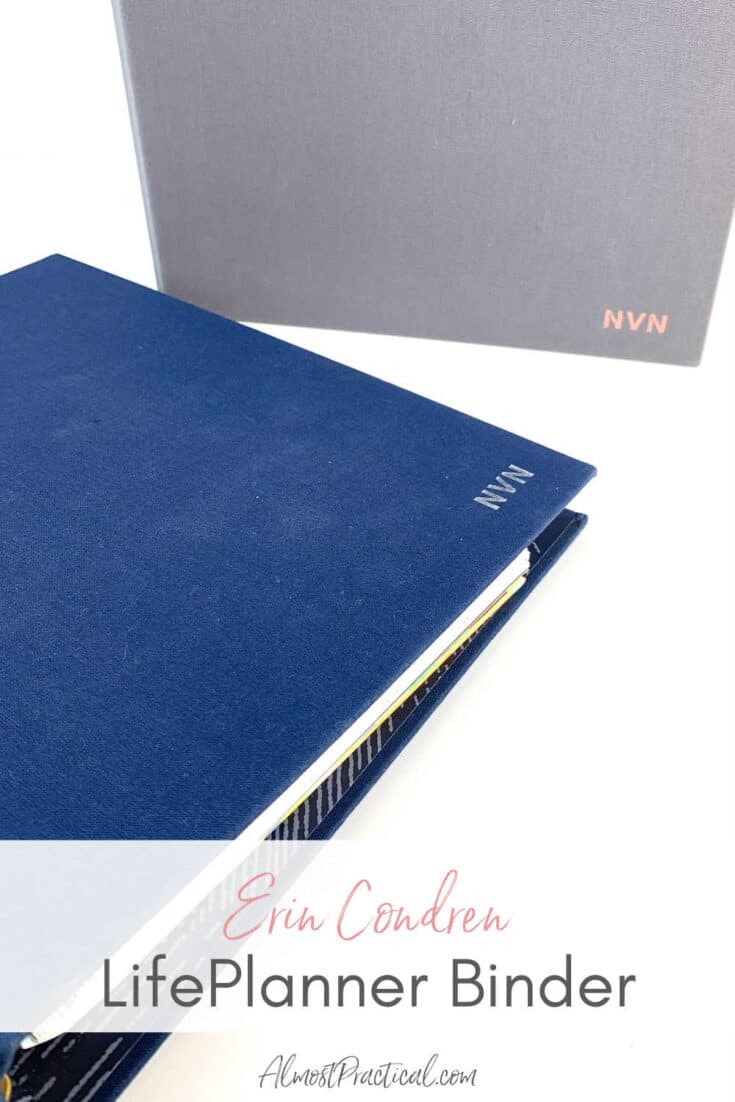 You get all the features of the coiled LifePlanner in a binder format.
This is nice because you can insert additional pages wherever you like.
Keep in mind that the ring system is not standard but Erin Condren does sell a specialized hole punch as well as filler sheets that work in the binder.
The binder itself is 8.57×10 inches and the pages are 7×9.
I really like the unconventional size of this binder and use my old ones with the filler paper as notebooks.
Pocket Planner
The Erin Condren Pocket Planner is new this year and it is so cute.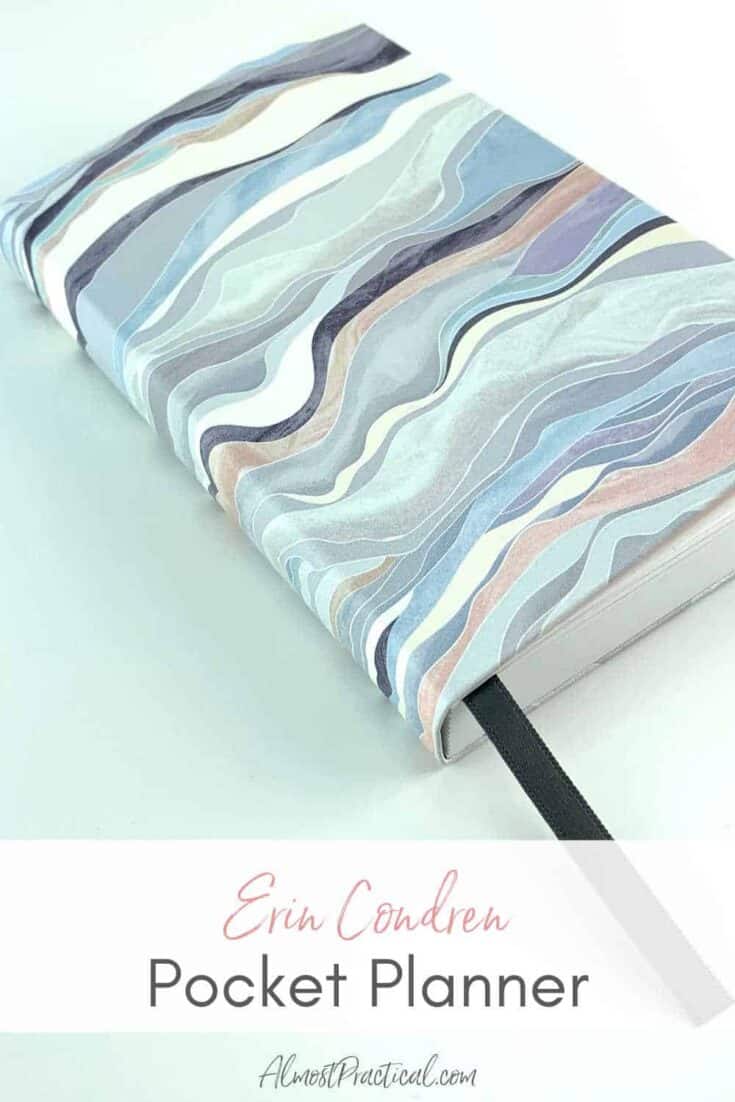 This little chunky planner is 3.5×6.25 inches and comes in a Layers neutral, Layers colorful, or Focused Collection camel color.
Inside the layout is 2 pages per week and horizontal in nature.
Like all the other planner this one also has a 2 page per month spread and productivity pages.
Despite it's small size, I feel like there is still plenty of space for writing and the lay flat design makes it easy.
There is also one attached ribbon bookmark.
This calendar will fit in a smaller purse and makes for a great companion planner for people who use their online calendars as their primary planning tool.
Monthly Planners
Another option in the Erin Condren line up are the Monthly Planners.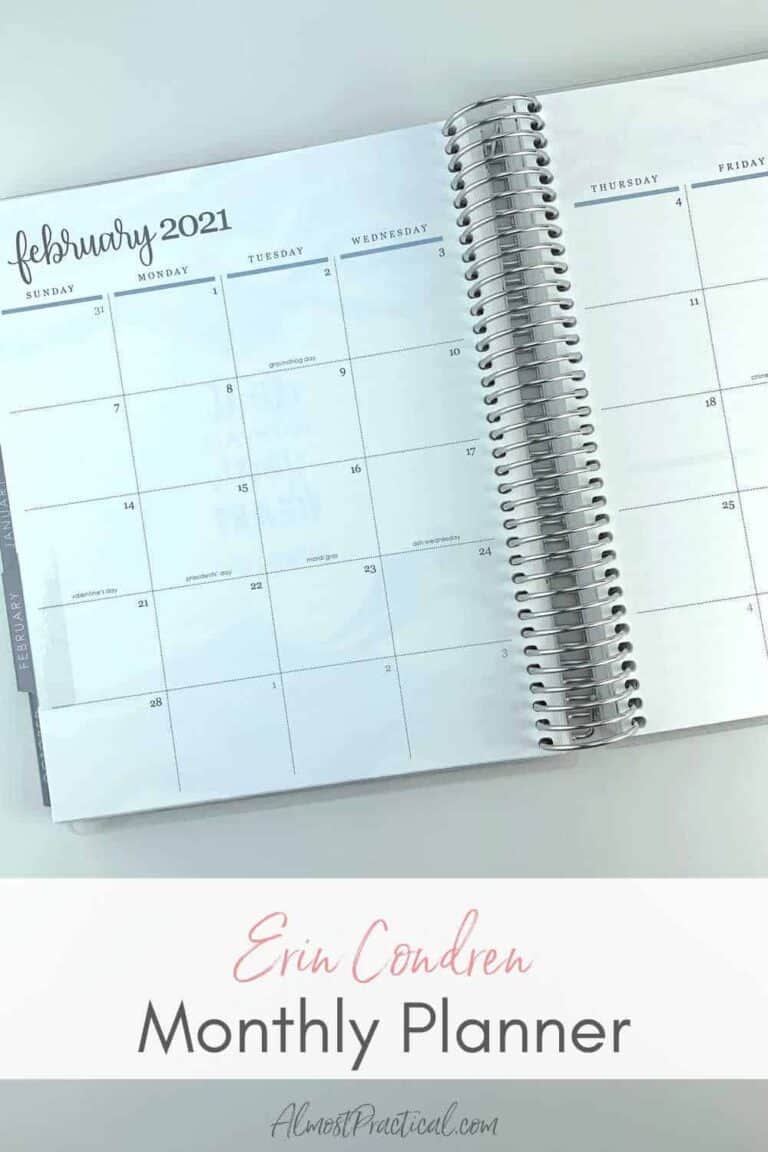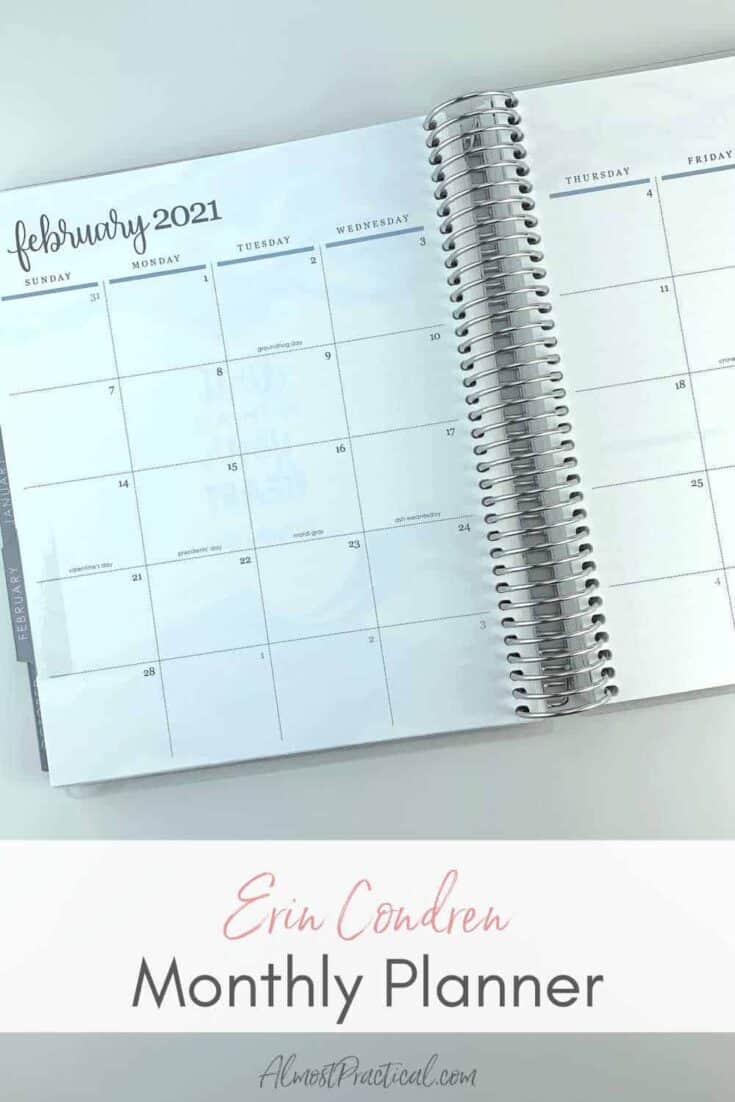 These planners have a two page per month layout followed by productivity pages and then some blank lined notes pages.
This layout is great for project planning – especially household projects or DIYs.
Focused Collection
The Focused Collection is a set of planners that are simple, elegant, and understated.
The layouts in this collection are similar to the regular softbound LifePlanners.
However, the interior design is very plain. This is perfect for people that want a more professional and less creative look to their planners
Specialty Planners
In addition to all of the planners listed above – Erin Condren also has a few specialty planners.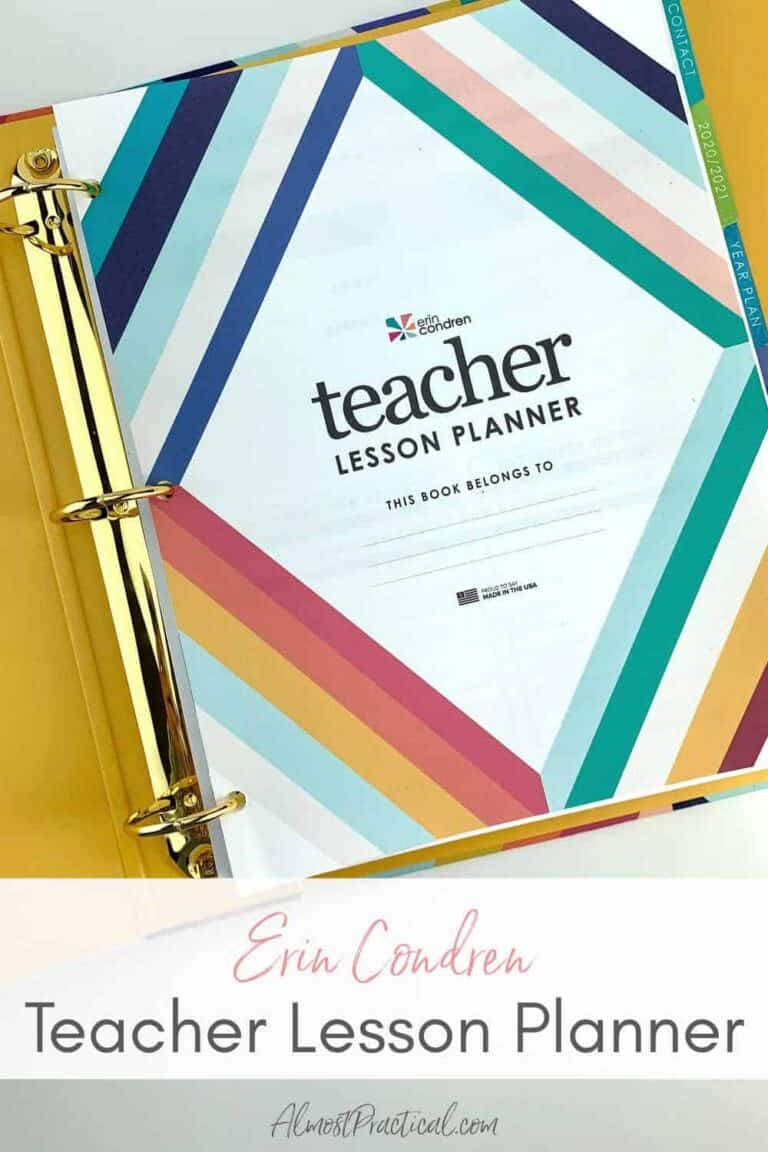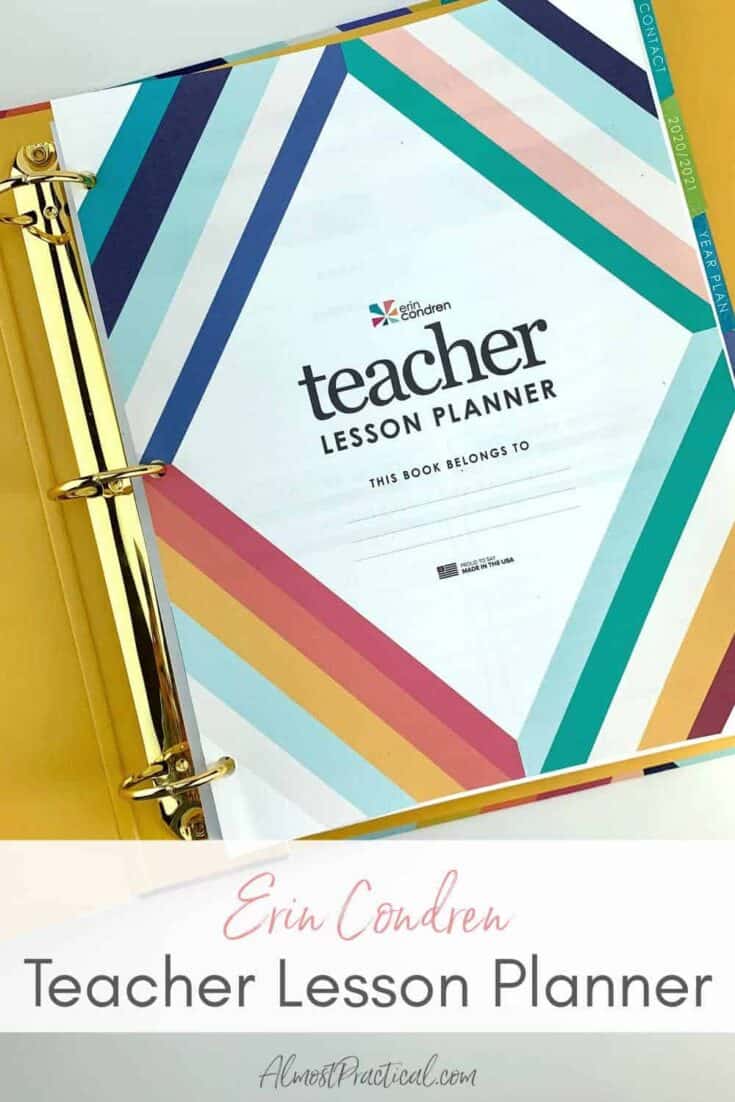 The Teacher Lesson Planner is a fantastic way to keep your classroom organized.
And if you are a student, EC has a few versions of Academic Planners.
There is a really awesome Parent Planner – that I wish was available when my kids were little.
Speaking of kids, you can start the habit of planning early with this really cute Kids Planner.
Petite Planners
Finally, Erin Condren also has a set of planners known as Petite Planners.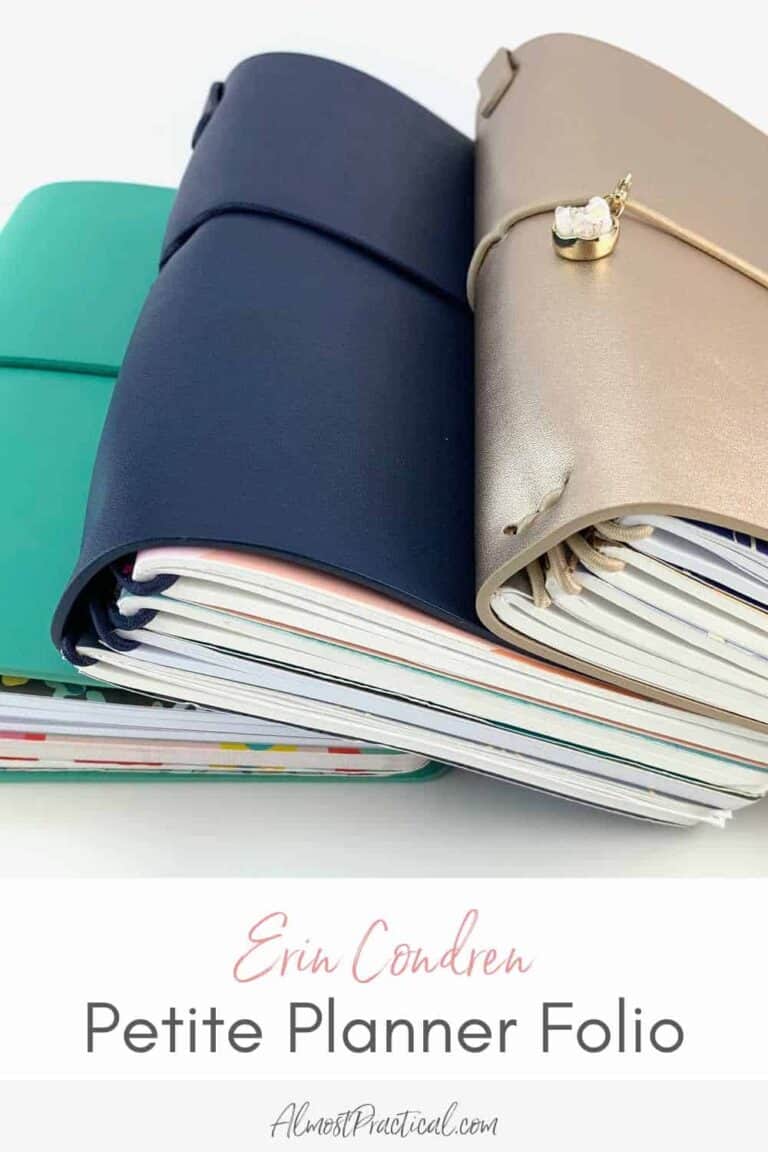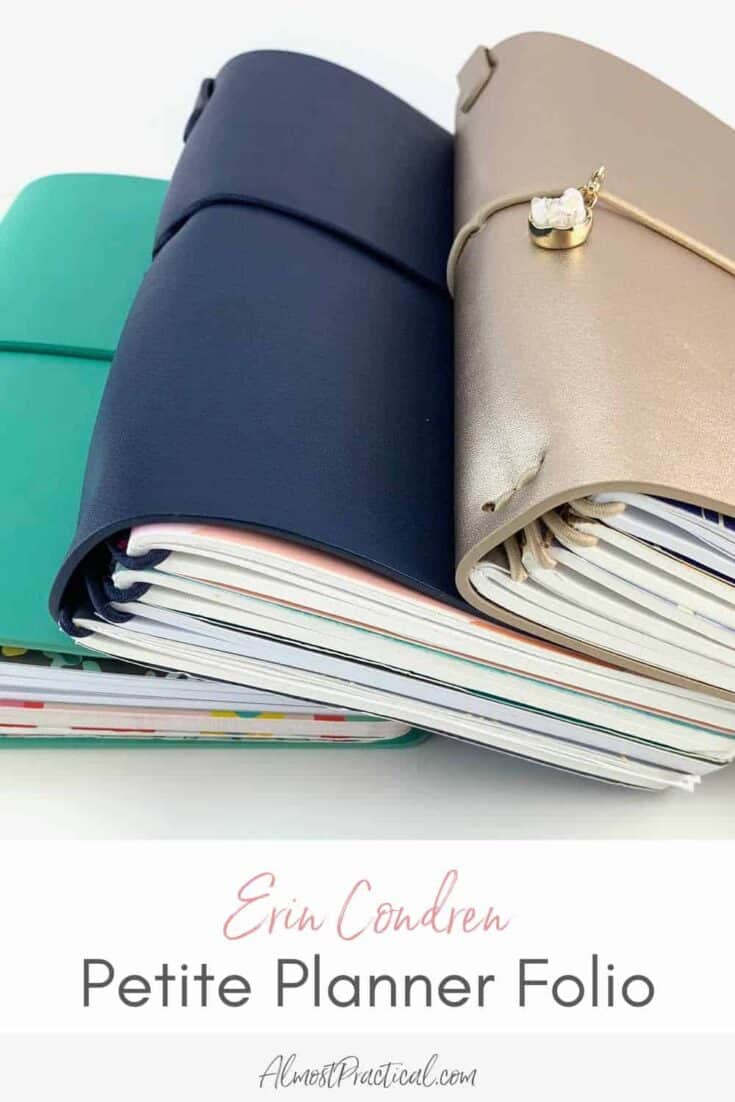 These booklets can be used standalone or inside the Erin Condren Petite Planner Folio System (see my review here).
Each folio holds 4 Petite Planners.
There are so many choices in Petite Planners:
calendars
journals
meal planners
habit trackers
wedding planners
and so much more.
Which Ones Will You Choose?
When it comes to Erin Condren Planners there are a ton of great options.
I could not settle for just one.
Instead, I use a combination of the coiled Erin Condren LifePlanner, a Petite Planner folio, and the Pocket Planner (because it is so cute that I couldn't resist!)
I hope this buying guide helped to make your planner decision easier.