Poached Pears Recipe for the Instant Pot – An Easy Dessert Recipe
This post may contain affiliate links which means I make a commission if you shop through my links.
 Disclosure Policy
This post is sponsored by Simon & Schuster, Inc. All views are my own.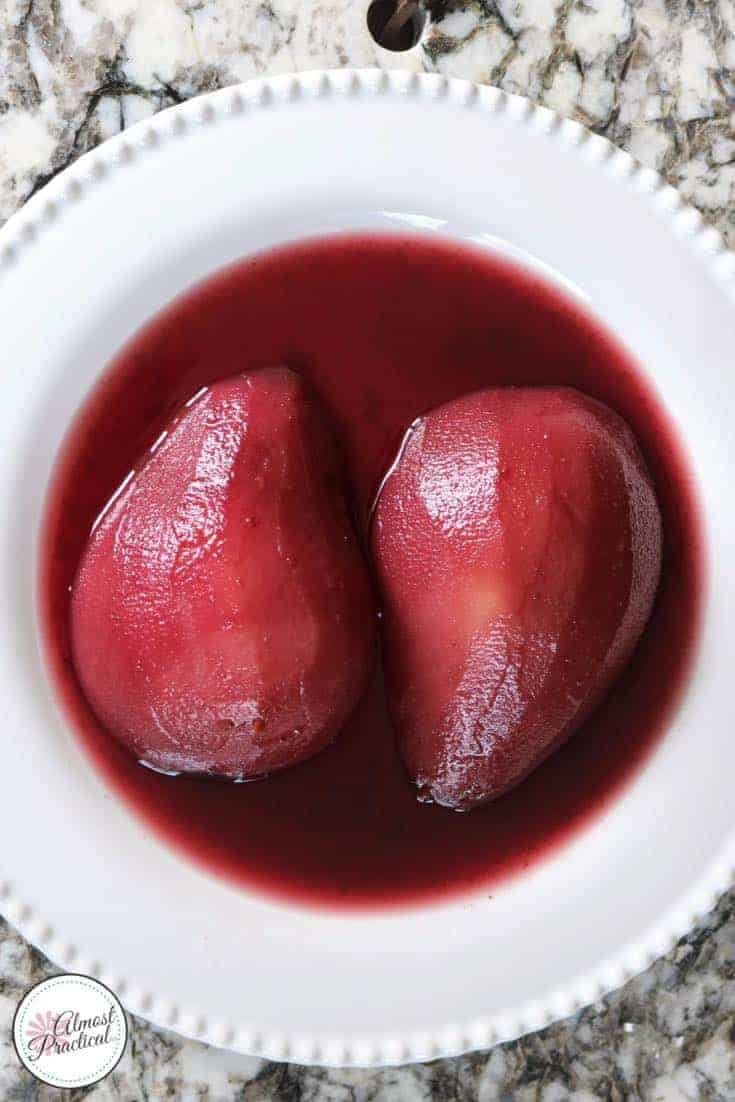 I recently had the opportunity to review a wonderful cookbook called The "I Love My Instant Pot®" Recipe Book by Michelle Fagone.
Since I really do love my Instant Pot – I jumped at the chance to take a look.
If you have an Instant Pot, then you are probably aware of the possibilities – but without a roadmap, it is still a little hard to figure out what to make for dinner.
Related: Which Instant Pot Should I Buy?
I was kind of at that point where I was making the same old same old. And I was looking for some new recipes to try.
And I was pleasantly surprised.
You Will Find Healthy Instant Pot Recipes for Every Meal
I guess I was expecting this cookbook to have lots of main dish type food – since that is what I use my Instant Pot for most of the time.
However, The "I Love My Instant Pot®" Recipe Book is about more than just dinner recipes – and it really opened my eyes to the variety of dishes that I can make.
This Instant Pot cookbook begins with breakfast recipes like oatmeal, frittata, and even a Western Omelet Casserole.
It then moves on to:
soups
grains
appetizers
side dishes
main dishes (it even has vegetarian recipes section), and
desserts.
Yes – dessert.
Have You Ever Made Dessert in Your Instant Pot?
I had not. But I really wanted to try.
So, for this post, I decided to make Michelle's Spiced Red Wine Poached Pears Recipe from The "I Love My Instant Pot®" Recipe Book.
This recipe was so easy to make and it really looks elegant when served.
Your guests will be impressed. Trust me.
How to Make This Poached Pears Recipe in the Instant Pot
For this poached pears recipe, all you need are:
pears
lemon juice
a fresh orange or two
a few spices
sugar
and some red wine.
(I have reprinted the recipe below with permission from Simon & Schuster.)
Basically, you halve and core the pears and rub them with lemon juice.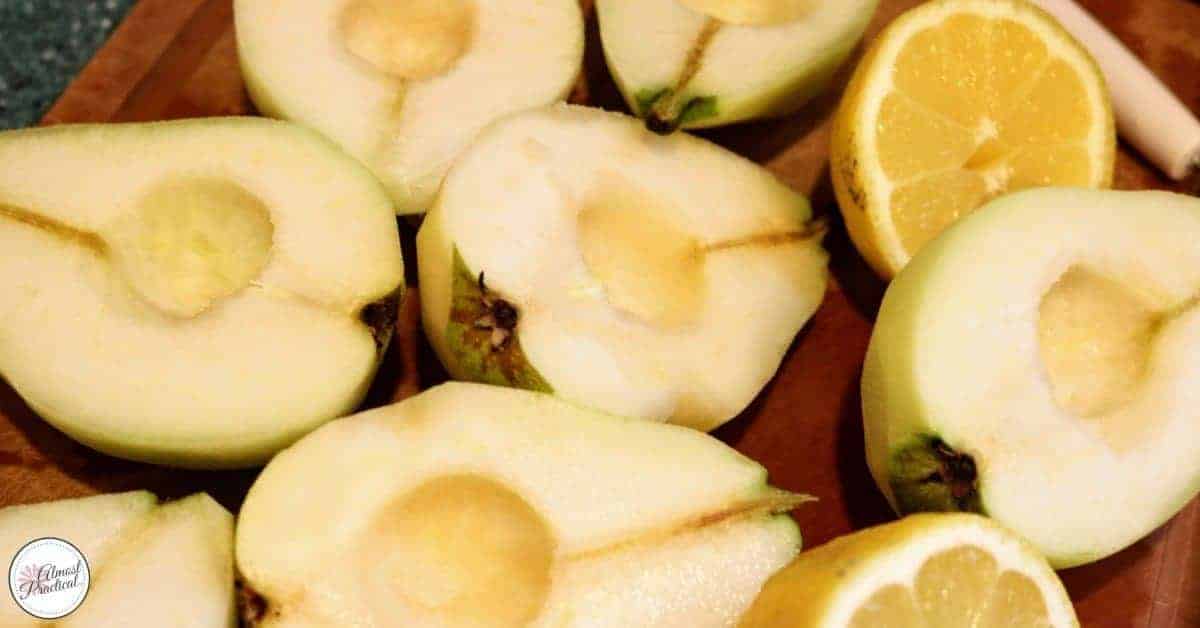 Then you simmer the wine, sugar, the juiced oranges, and spices in the Instant Pot.
Add the pear halves the wine mixture, fire up the Instant Pot – and voilà: your poached pears are ready.
Delicious!
What I Like Most About The "I Love My Instant Pot®" Recipe Book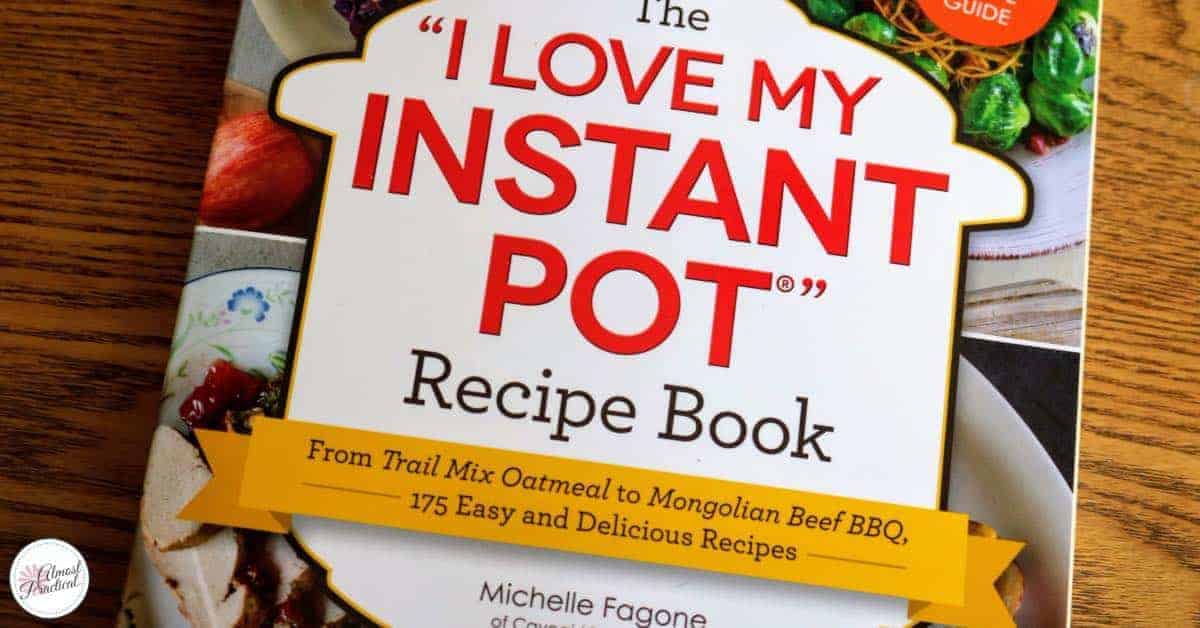 It goes without saying that The "I Love My Instant Pot®" Recipe Book has really awesome recipes.
But the thing that I like best is Michelle's clear instructions on how to use the settings on the Instant Pot® to make the recipes in the book.
When I convert a "regular" recipe to work in the Instant Pot, I find that I am guessing at the settings and the cook time.
Thankfully, Michelle eliminates any guesswork with her recipes and provides very clear directions.
Print This Recipe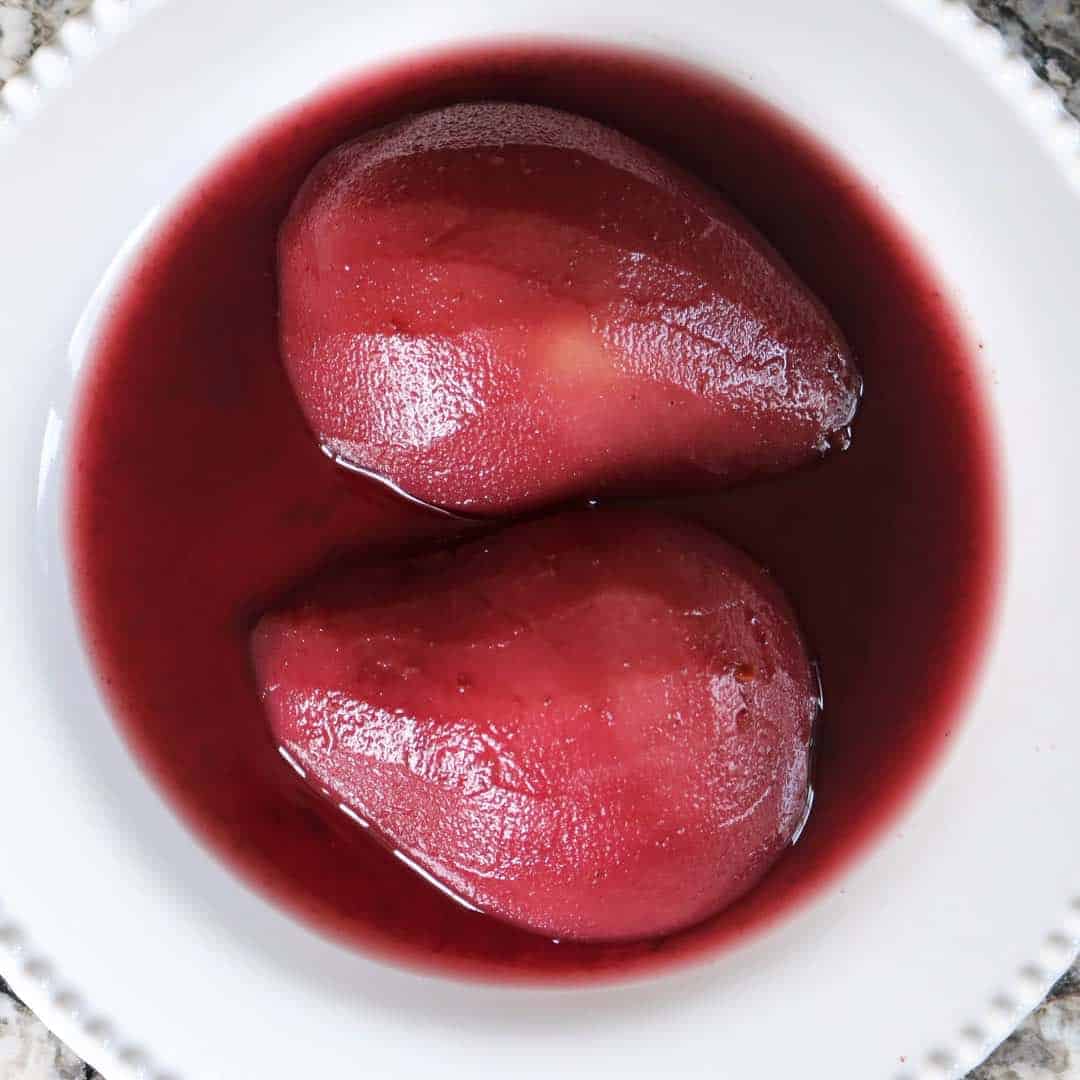 Spiced Red Wine Poached Pears Recipe
Ingredients
4 Ripe but still firm pears
2 tablespoons fresh lemon juice
4 cups dry red wine
1/2 cup freshly squeezed orange juice
2 teaspoons grated orange zest
1/4 cup sugar
1 cinnamon stick
1/2 teaspoon ground cloves
1/2 teaspoon ground ginger
1 sprig fresh mint
Instructions
Rinse and peel the pears leaving the stem. Using a corer or melon baller, remove the cores from underneath without going through the top so you can maintain the stem. Brush the pears inside and out with the lemon juice.
Combine the wine, orange juice, orange zest, sugar, cinnamon stick, cloves, and ginger in Instant Pot®. Press the Sauté button and then hit the Adjust button to change the temperature to More. Bring to a slow boil in about 3-5 minutes; stir to blend and dissolve the sugar. Carefully place the pears in liquid. Press Adjust button to change temperature to Less and simmer unlidded for 5 additional minutes. Lock lid.
Press Manual button and adjust time to 3 minutes. Use Pressure button to set the pressure to Low. When the timer beeps, quick-release pressure until float valve drops and then unlock lid.
Use a slotted spoon to transfer the pears to a serving platter. Garnish with mint sprig.
Notes
Reprinted with permission from Simon & Schuster from The "I Love My Instant Pot®" Recipe Book by Michelle Fagone of CavegirlCuisine.com ©2017 by Simon & Schuster, Inc.
More Recipes from The "I Love My Instant Pot®" Recipe Book
If you enjoyed this recipe, Michelle has created a few videos showcasing other recipes from her Instant Pot cookbook.
Simple Whole Chicken Recipe
Chickpea Hummus Recipe
Even More Instant Pot Recipes You Might Enjoy
Need Some Accessories?