How to Speed Up Playback of YouTube Videos
This post may contain affiliate links which means I make a commission if you shop through my links.
 Disclosure Policy
Here's a quick tip that will save you time – especially if you watch a lot of videos online.
Many video services – like YouTube – give you the option to speed up (or slow down) the playback speed of the video you are watching.
So, if the person in the video speaks really slowly – you can speed the playback up to – say, 1.5x the speed and still be able to understand them.
I wish I had know about this sooner!
It's really simple to do.
Find the YouTube Settings
Open YouTube in a browser window or on your mobile device.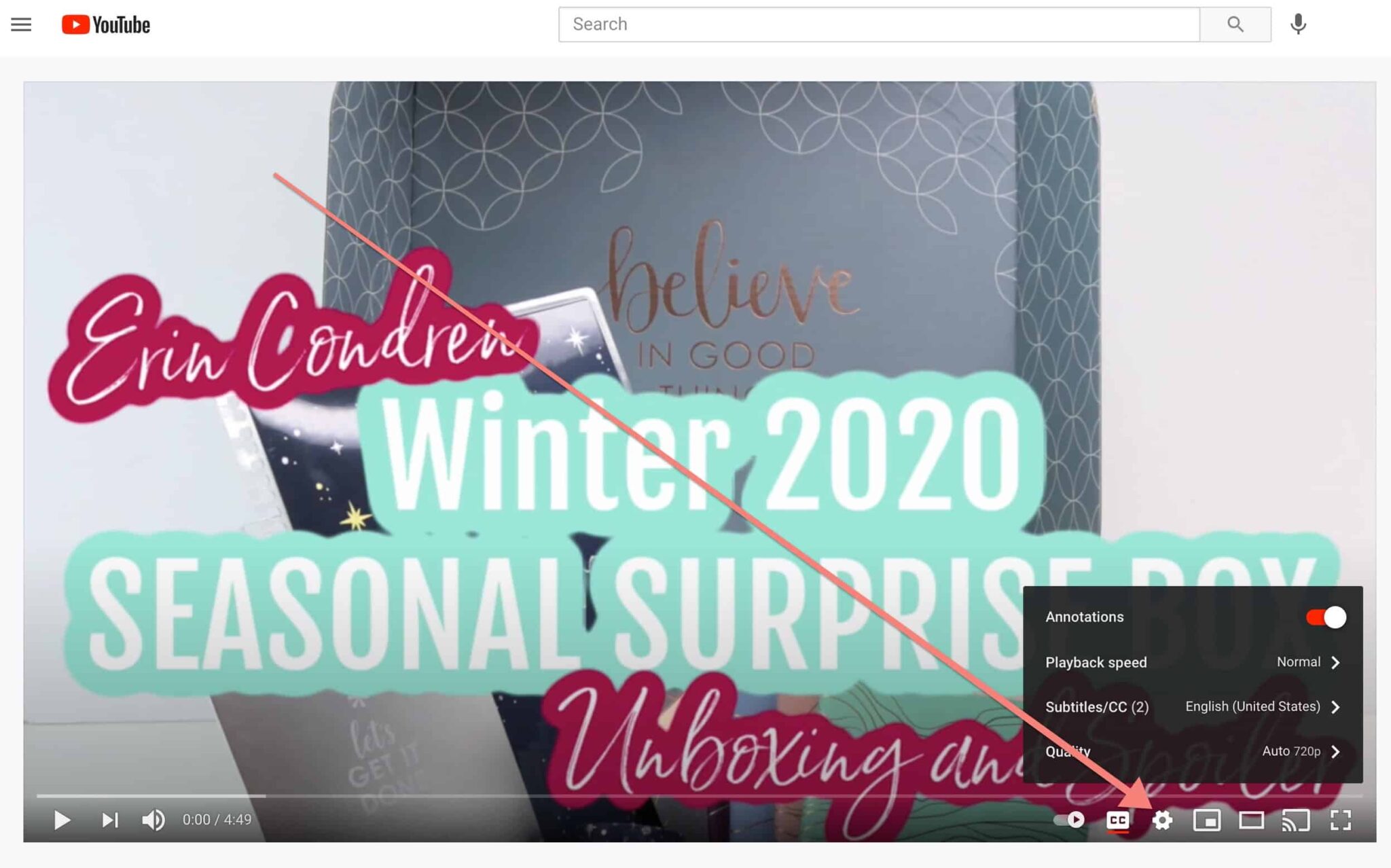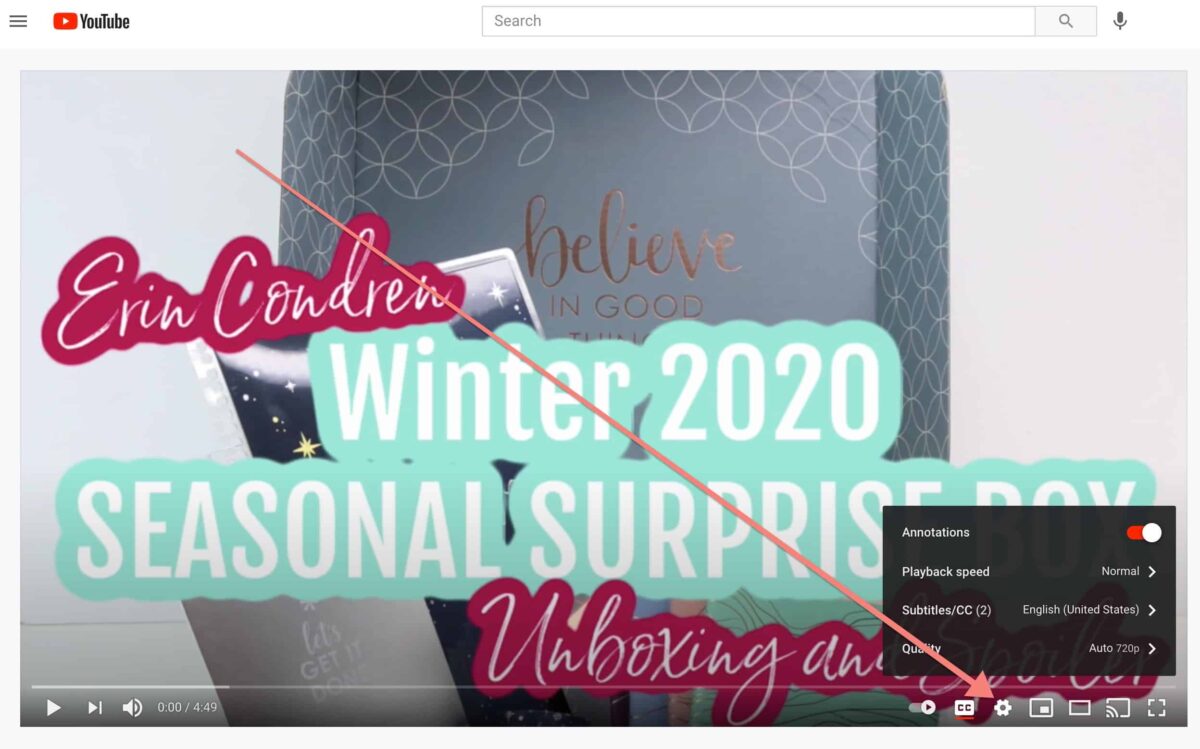 Pick any video to start watching.
In the bottom right hand corner you will see the gear shaped settings icon.
Click on that.
Adjust Playback Speed
Find the option for "playback speed".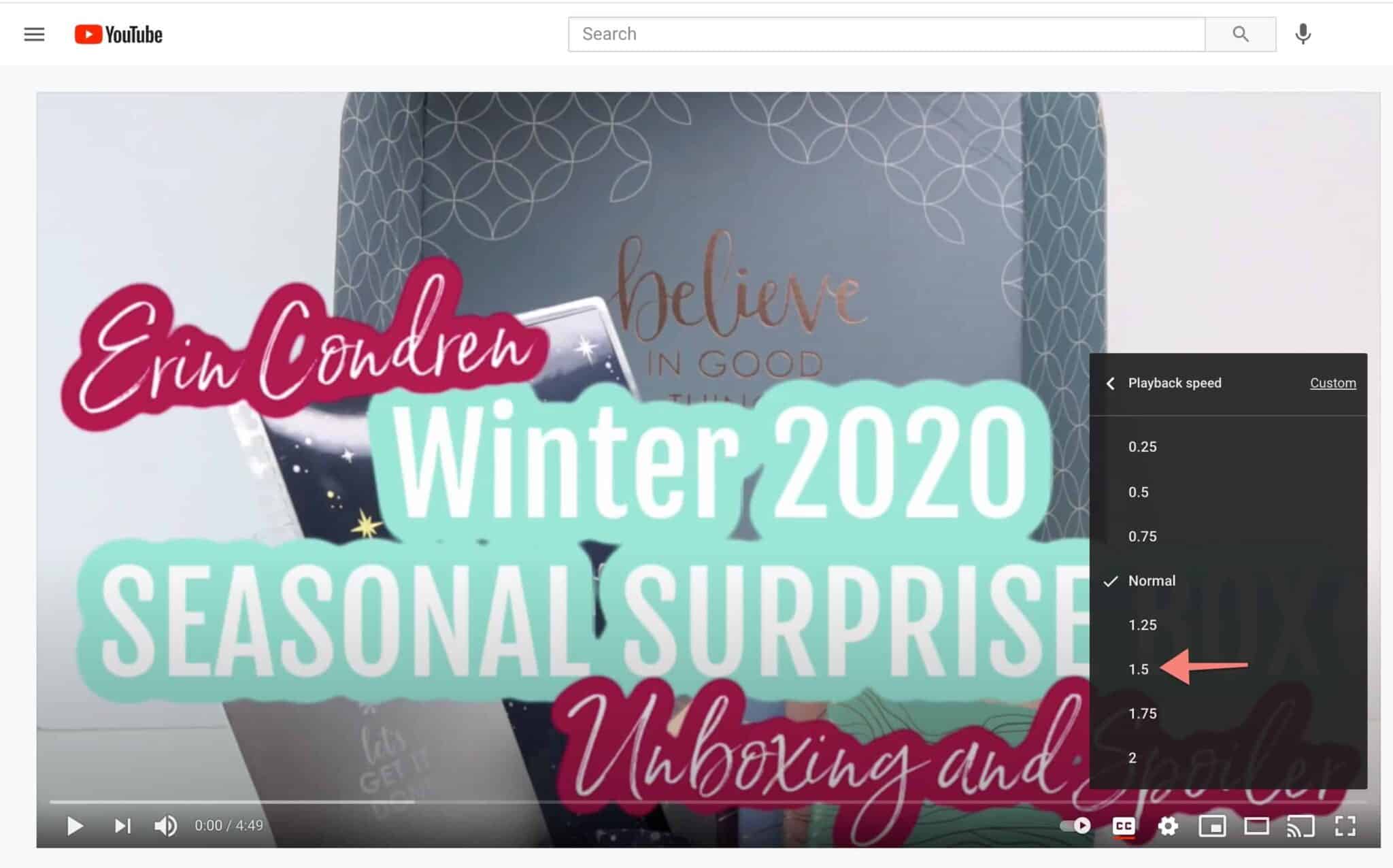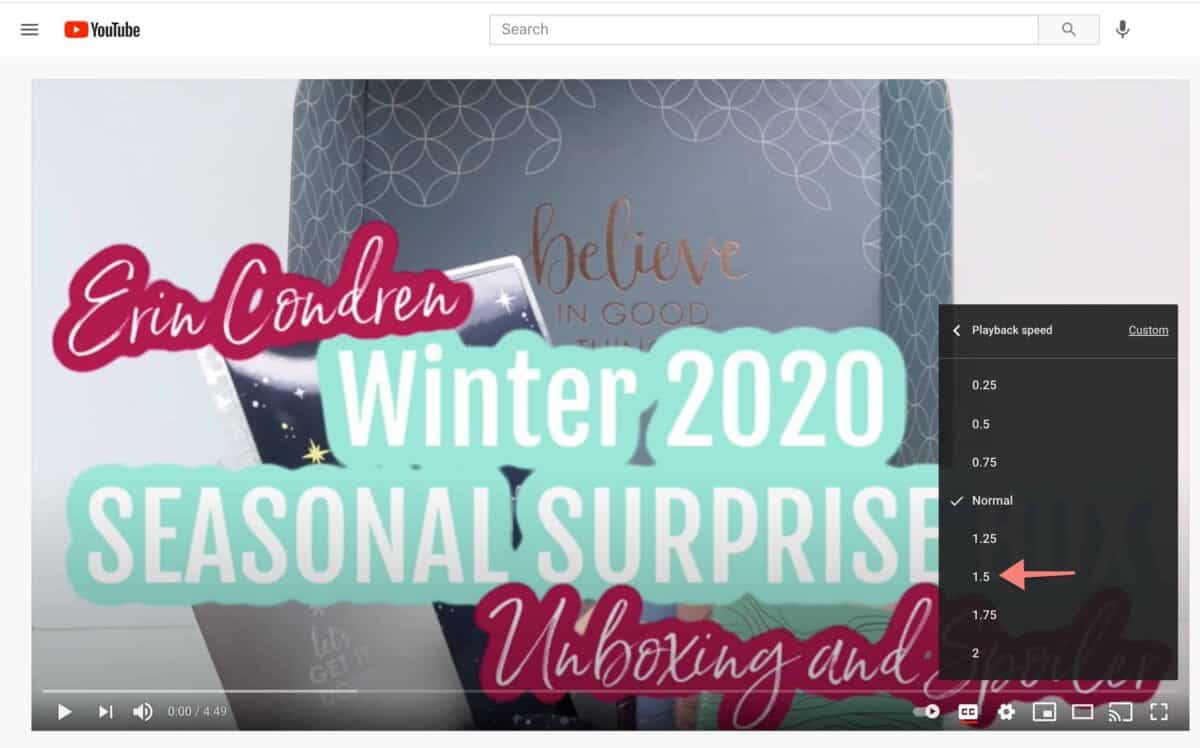 Click on that.
You will see a popup menu with different speed options.
The default option is "normal".
You can either speed this up – anywhere from 1.25 to 2 times faster.
Or you can slow it down – anywhere from .75 to .25 slower.
Select your preference and close the Settings.
Play your video and you will see that the playback is faster or slower depending on what you chose.
Why You Might Want to Speed Up Video Playback
Video is a great platform for learning.
However, there is a lot of wasted time in each video.
Some presenters talk more slowly than others.
In addition, there are the intros, the pauses, and times that the speaker goes off topic.
I speed up videos when I really want to get to the main point of the video quickly but I am afraid to miss anything good if I were to just fast forward.
On the opposite end, you might want to slow down a video if the presenter speaks very fast or if the content is complex.
What Speed is Best?
Typically, I will start at 1.5x and play a bit of the video to see if I can still understand the speaker.
Of course, it is a matter of personal preference, but I find that most videos at 2x the speed are difficult to understand.
Does This Work on Videos That Aren't On YouTube?
This little productivity tip works on YouTube players and many others.
It really does depend on the service that the video is hosted on and the features of that particular video player.
It does work for videos on the Teachable platform as well as Vimeo.
But there are so many different players out there that you will have to poke around the settings in whatever video you are watching to see if you have the capability to speed it up.
More Time Saving Tips
I hope you this little time saving tip helps to boost your productivity.
When I learned that you could speed up the playback of YouTube videos it really blew my mind – thinking back to all the time I could have saved in the past.
Please be sure to subscribe to my Organizing newsletter to get more tips like this one directly in your inbox.
Happy Organizing!