Erin Condren Fall Seasonal Surprise Box 2020 – Unboxing Spoiler!
This post may contain affiliate links which means I make a commission if you shop through my links.
 Disclosure Policy
Well, it's finally here – the 2020 Fall Erin Condren Seasonal Surprise Box arrived on my doorstep and this is what was inside. (Spoiler Alert!)
Let's just say that it is full of fabulous planner accessories to help you make the most of the final quarter of 2020.
What's Inside?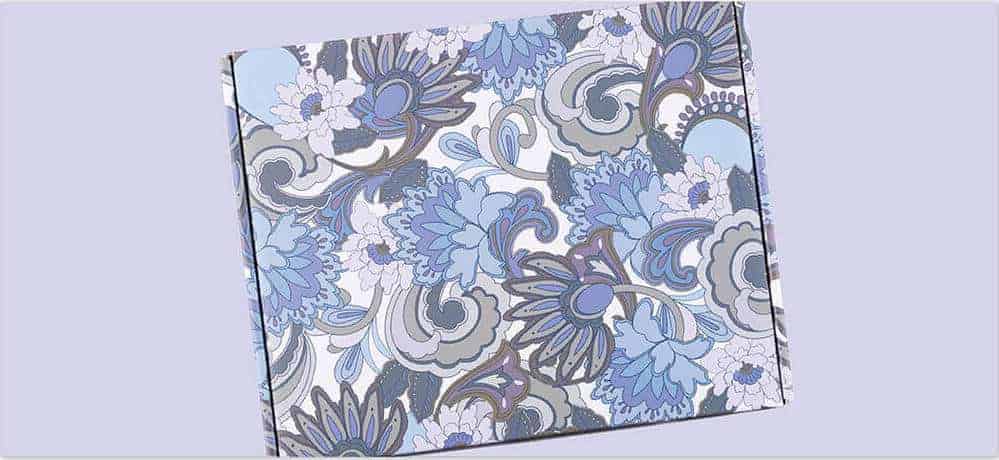 You can watch the highlights in the video right here, head over to YouTube here to watch the full unboxing, or scroll on down to read all about it.
This gorgeous box was filled with $80 worth of planner goodness but cost only $40!
Here are the items inside.
Erin Condren Pad Folio
The Erin Condren Pad Folio is a "sneak peek" item – which means that it will show up for sale on the website soon.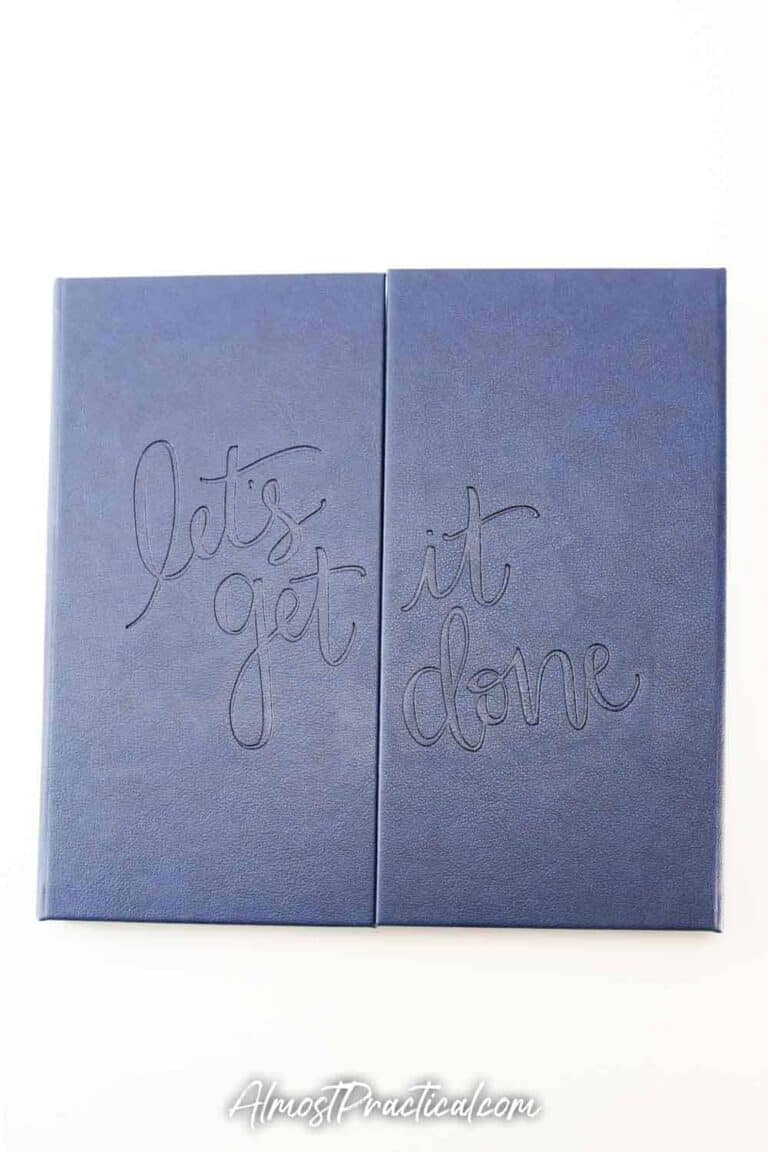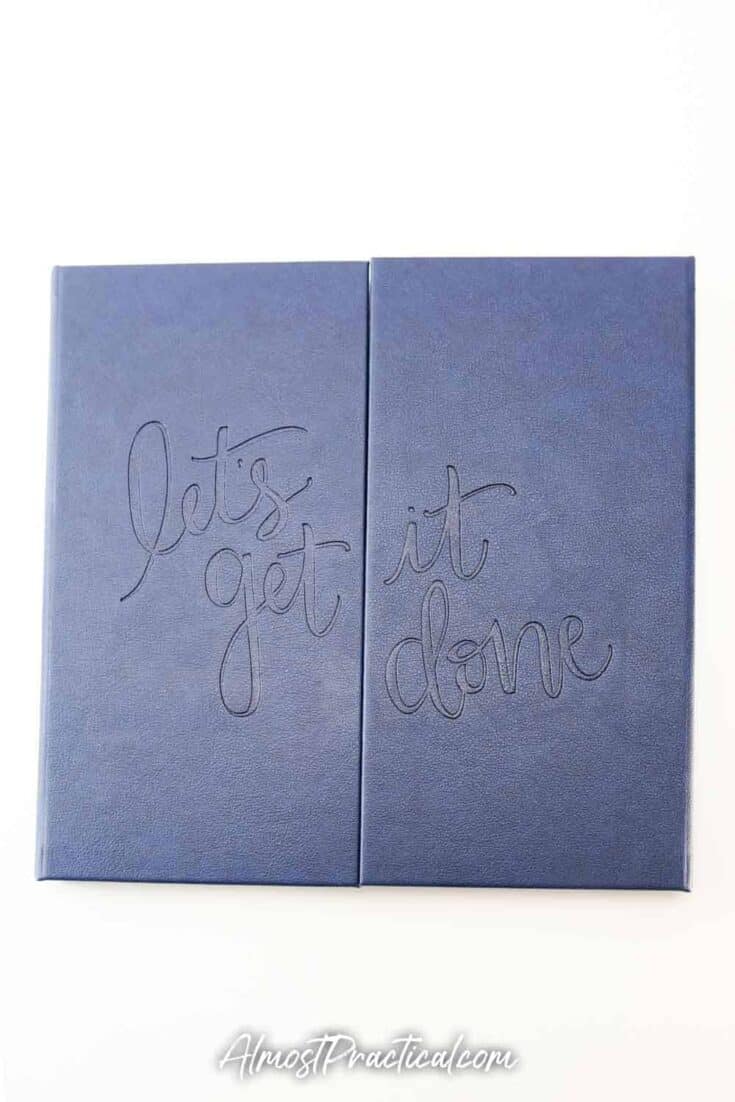 I think it was the centerpiece of this box.
The Pad Folio is basically a tri fold planner that opens in the center.
Each of the narrower flaps sport a list type tablet and the wider center panel contains a 9×9 tablet with rectangles for each day of the week.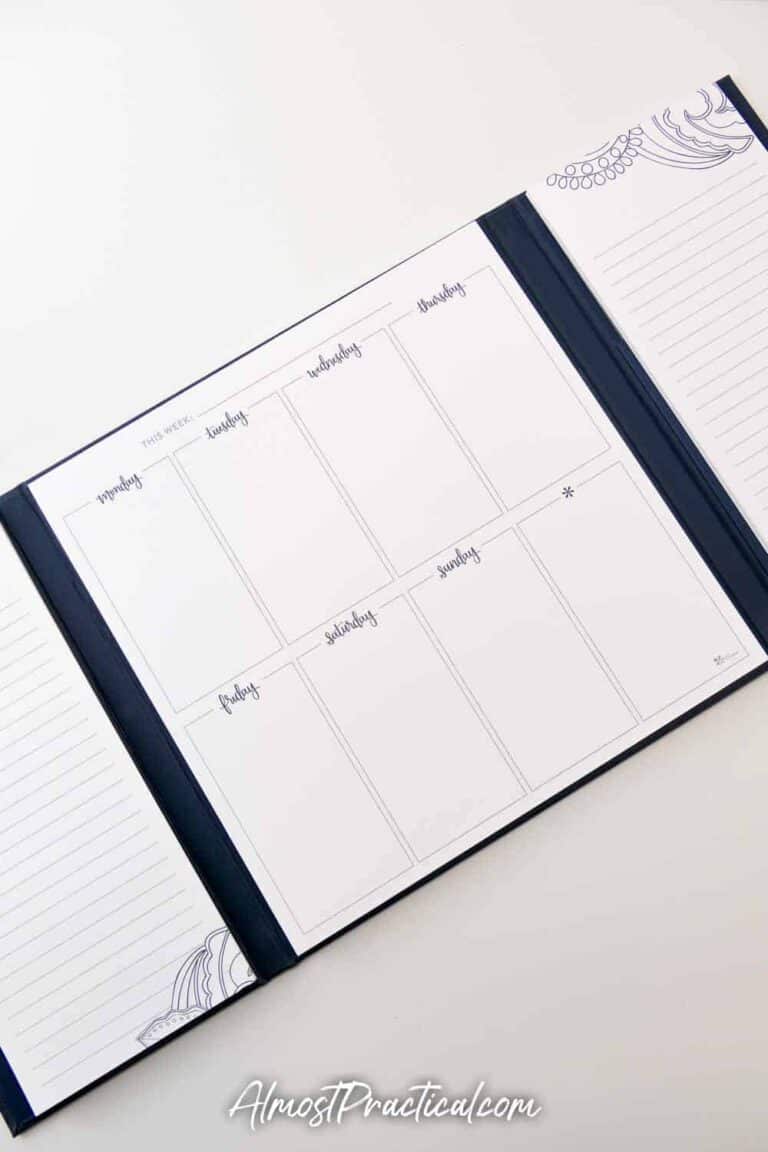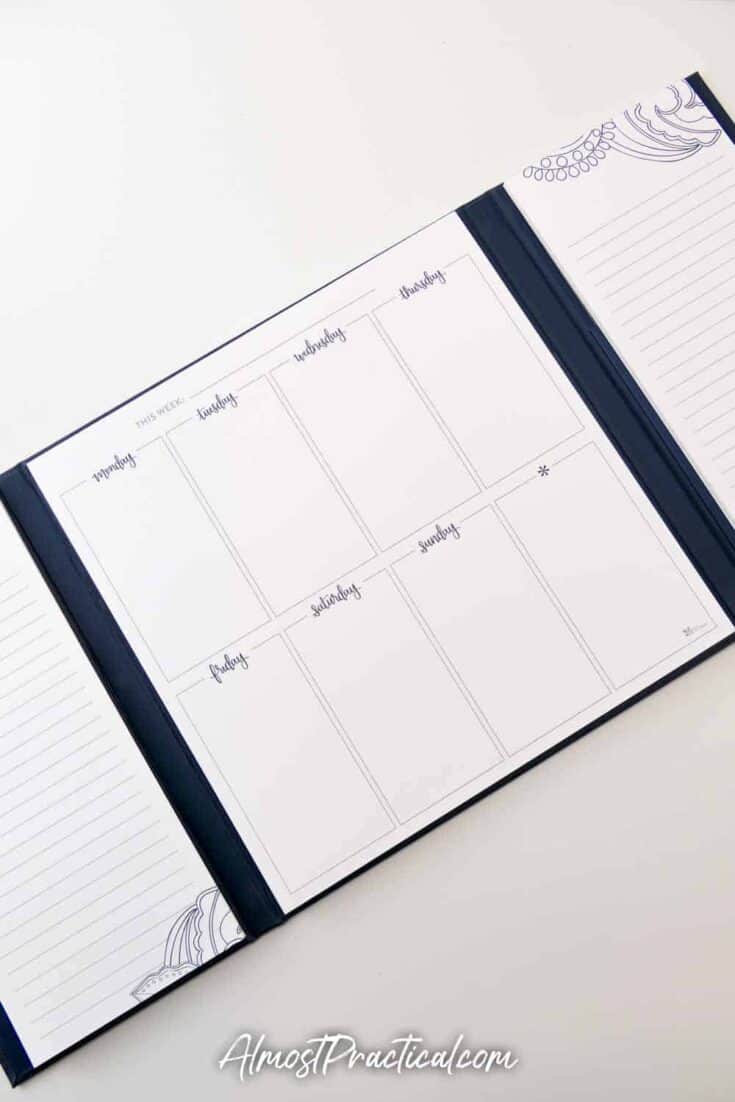 It is perfect for making lists and mapping out your to do items.
I like that it folds shut so you can keep your information private, especially if you plan to use the Pad Folio at work.
This item has a retail value of $28.
Paper Ornament 2 Pack
Another sneak peek inside this Fall Surprise Box is a paper ornament 2 pack.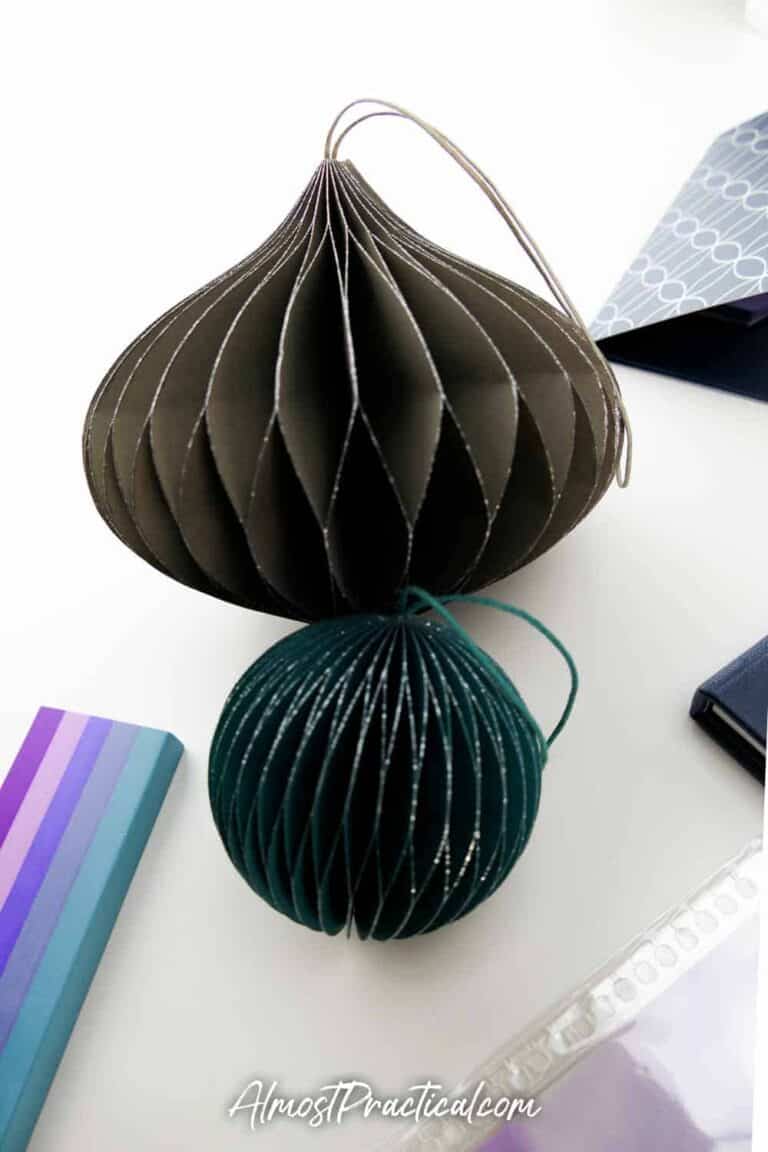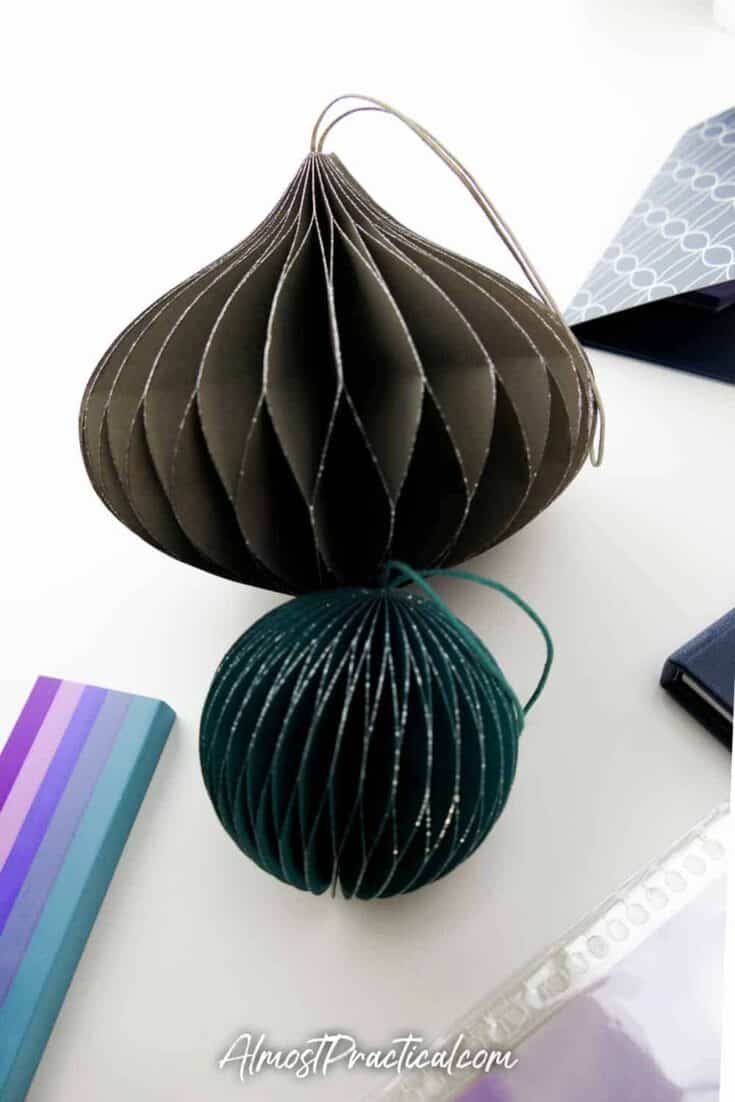 These are really sweet paper ornaments that you can use to decorate your home office.
They are fairly sturdy and the edges are dipped in silver glitter.
I like that they have magnetic closures (or openers?) to keep them open. This makes it really easy to fold them shut when you are not using them.
These are valued at $8.
Large Eraser
What you also see in the photo above is a striped large eraser.
This is a fun desk accessory that adds a pop of color and is functional, too.
It is "exclusive" to the Fall Seasonal Surprise Box which means that it will not be on the website for individual purchase.
Estimate value is $6.50.
Pens, Sticky Notes, and Decorative Tape
This box also included a roll of asterisk decorative tape, hexagon sticky notes, and a set of 3 gel pens.
All of these are sneak peeks and will be available for sale.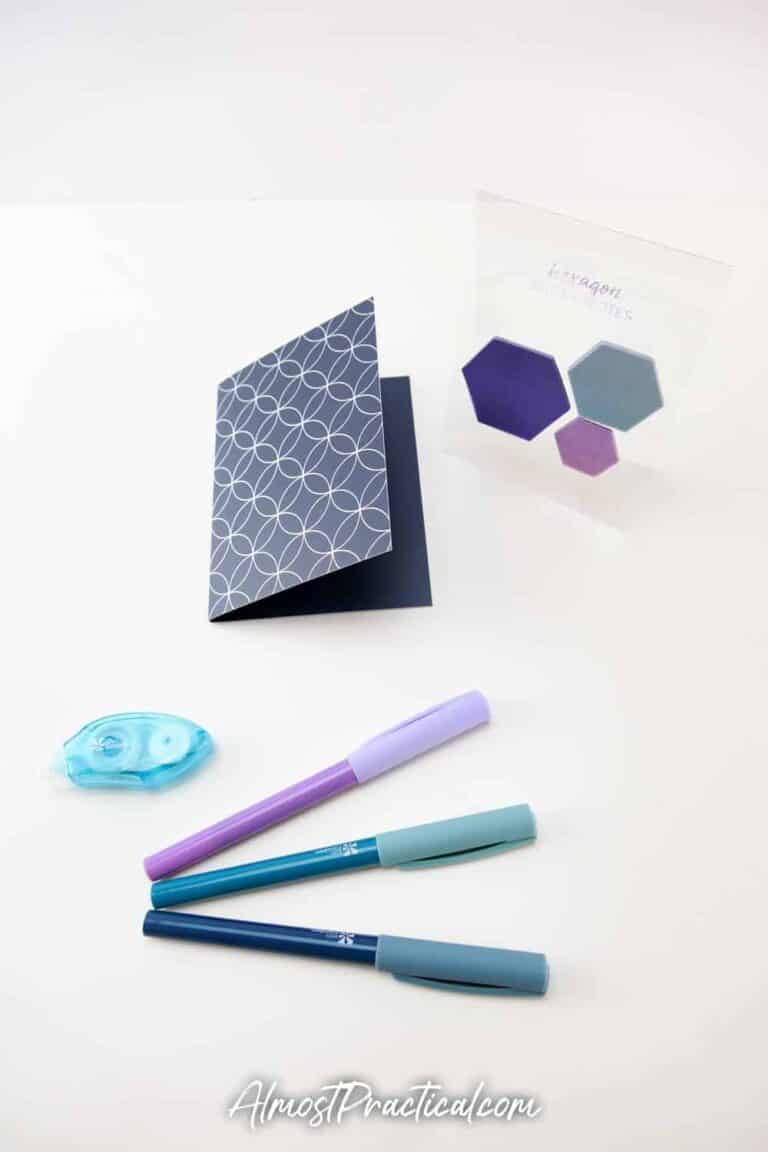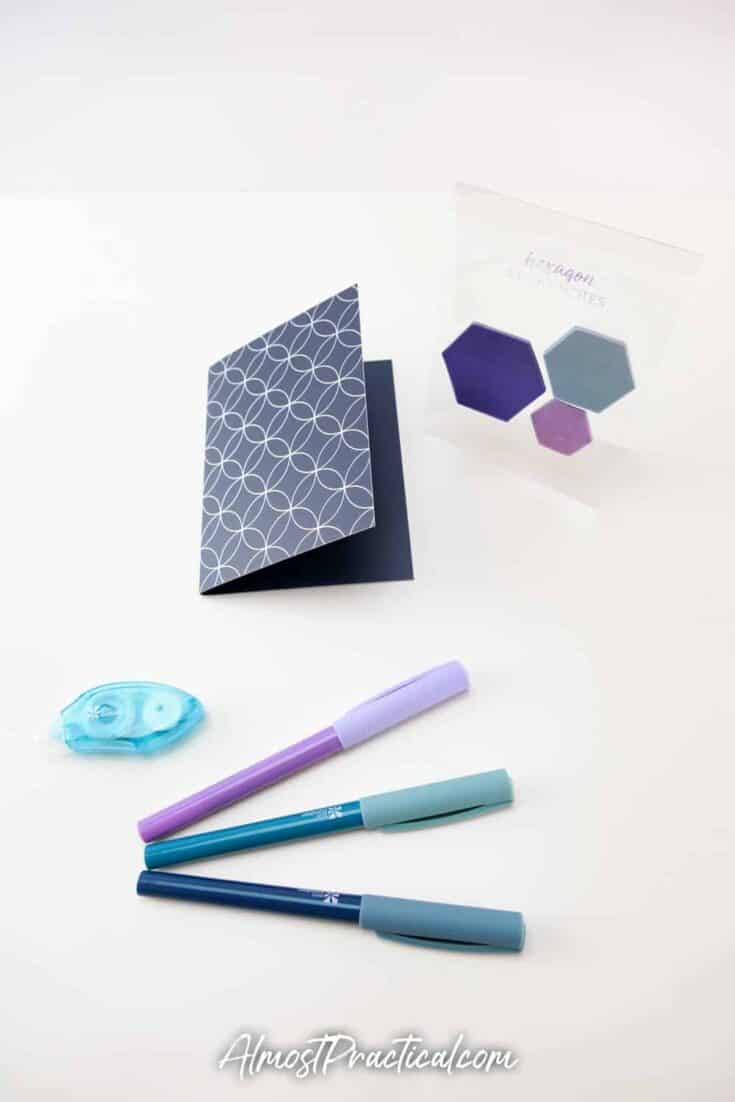 Although the pens are different colors on the outside, all three contain black ink. They are very smooth to write with and retails for $9.50.
The sticky notes come in a little cover that sports the mid century circles design. Retail value $6.50.
And the decorative tape is a fun way to add a little color to your plans and has a value of $7.00.
In all honesty, I wish the pens actually had different colors of ink inside as I like to use colorful pens in my planning spreads.
I also found the decorative tape to be a little fussy when I applied it to paper. It is very delicate and tears easily – but once it's on it is really pretty.
Fall Sticker Sheets and Metallic Interchangeable Cover
Both the fall sticker sheets and the metallic interchangeable cover are exclusive to this box and will not be available for individual sale but the value is placed at $5.50.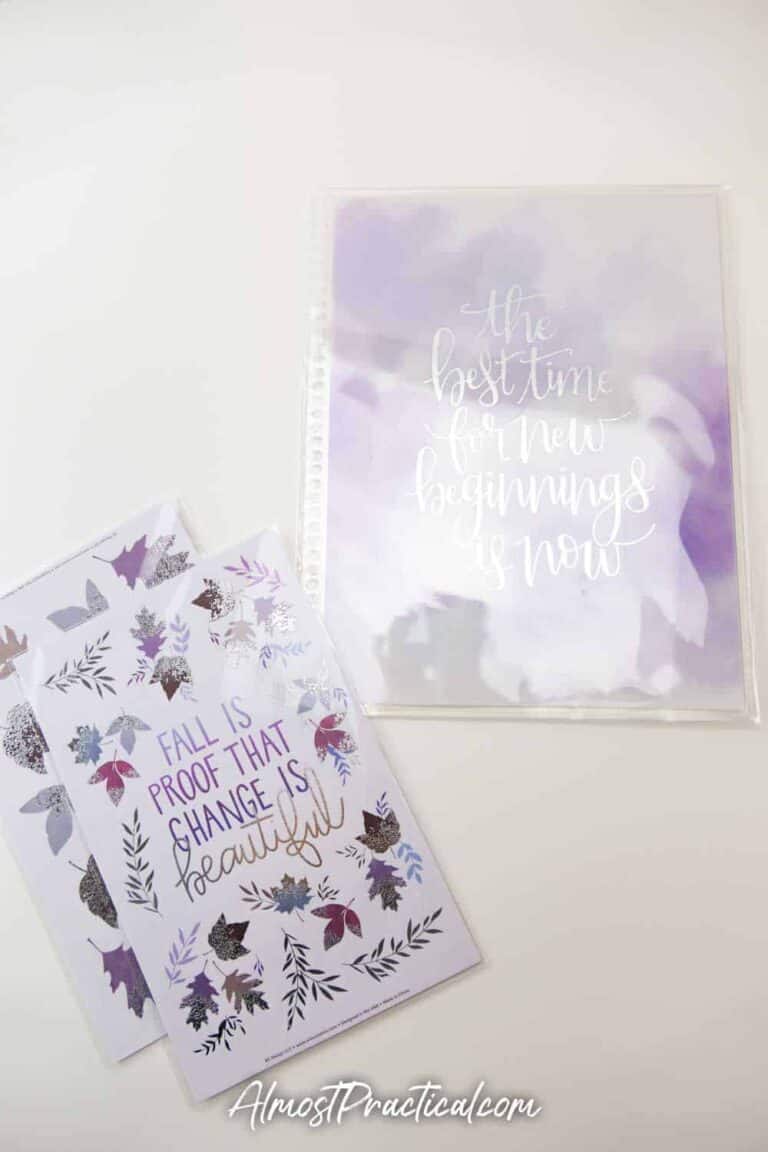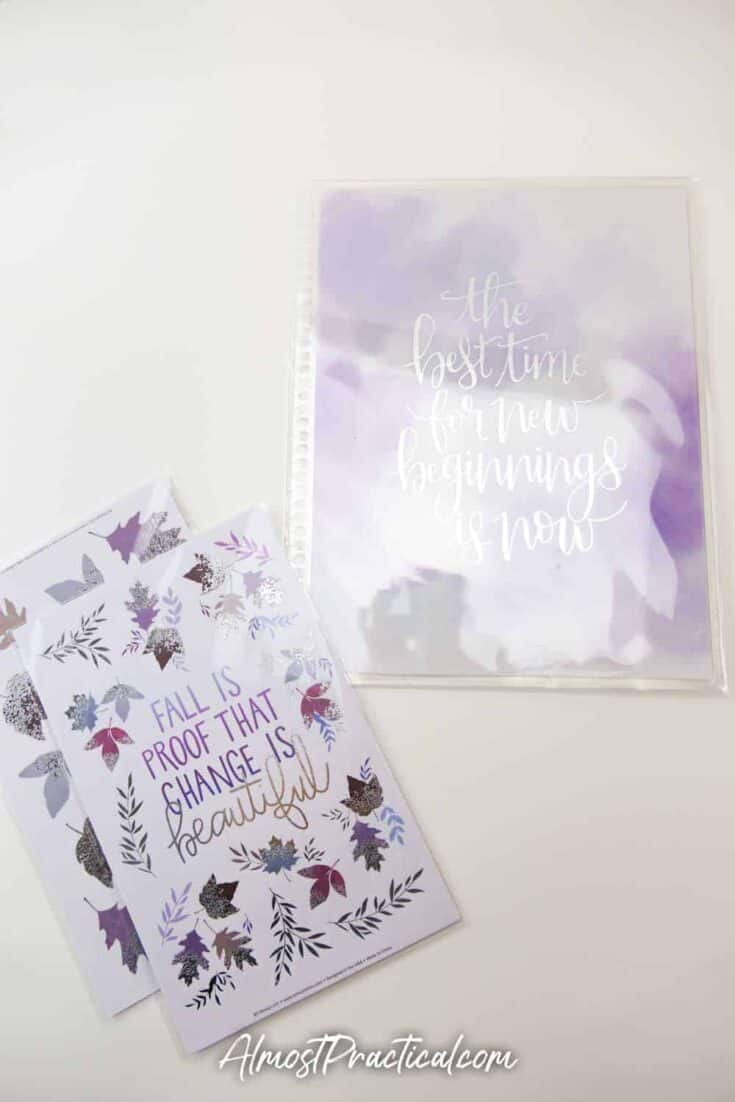 The sticker sheets feature fall leaves that are embellished with silver accents – and they are so pretty.
The colors coordinate with the September layouts in the Erin Condren LifePlanner.
The metallic interchangeable covers feature a purple and white watercolor design with a quote in metallic silver – value $13.00.
I love it when the surprise boxes include an interchangeable cover.
Follow this train of thought:
an Erin Condren spiral notebook or LifePlanner makes a great gift,
let's say you need to buy a gift for a friend,
you buy them the notebook or planner – but when you order add a personalized cover of your choice with your own name on it
when you receive the order, switch the personalized cover out with the non-personalized one from the surprise box.
give your gift with the blank cover.
Now you have a personalized interchangeable cover for yourself.
This works well for your friend, too, in case they decide to re-gift your gift – yikes! (Who would re-gift an awesome EC planner, I mean really?)
Metallic Stationery Set
Finally, the EC Fall Surprise Box contained a metallic stationery set – which is a set of three greeting cards and envelopes.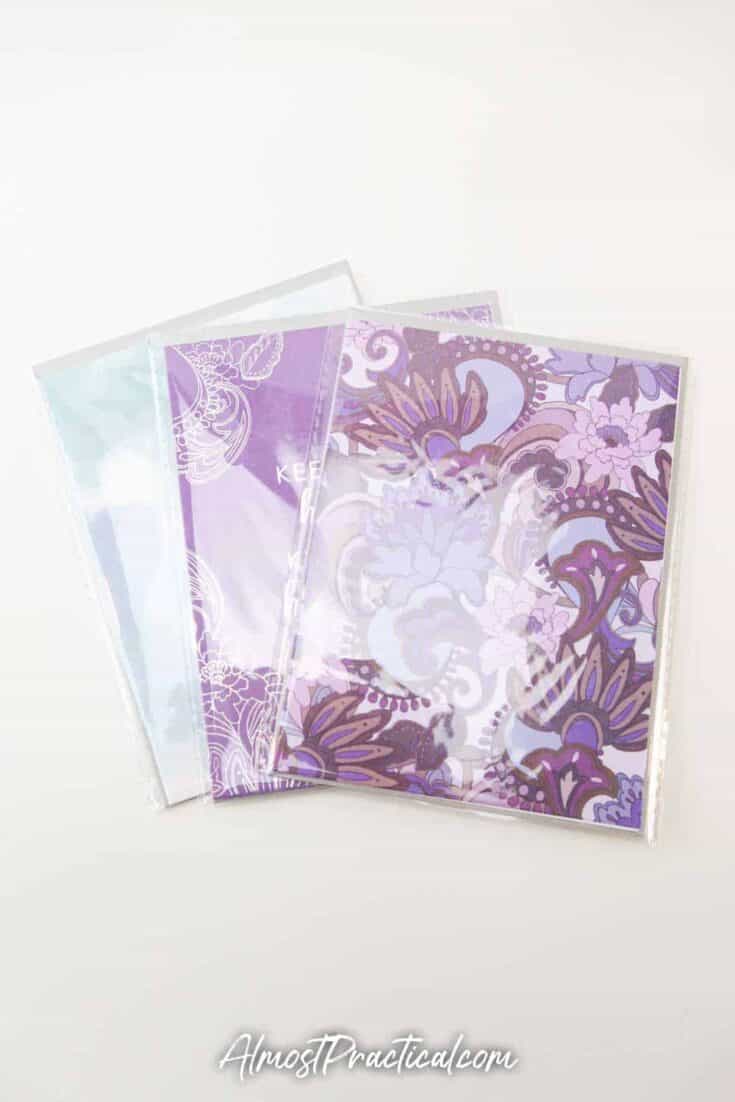 This set is exclusive to the box and has a value of $10.
How to Get a Seasonal Surprise Box
As you can see, the box for Fall 2020 was pretty amazing. Lots of planner goodness inside.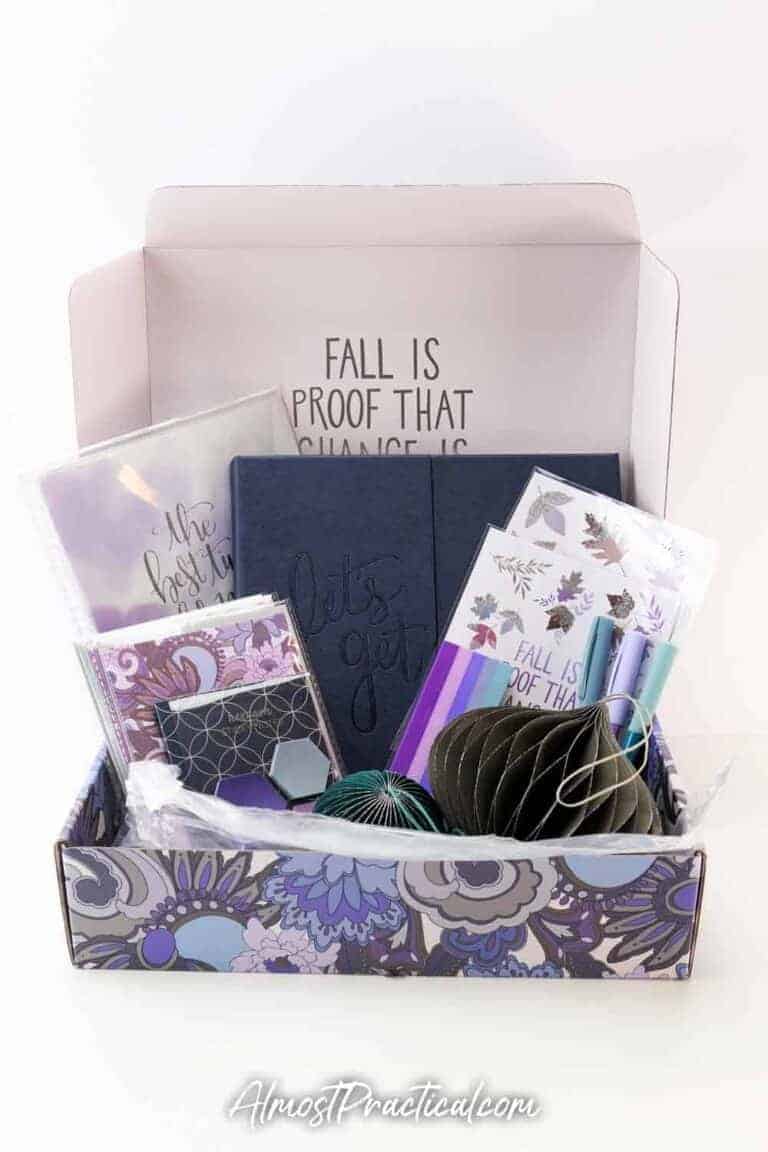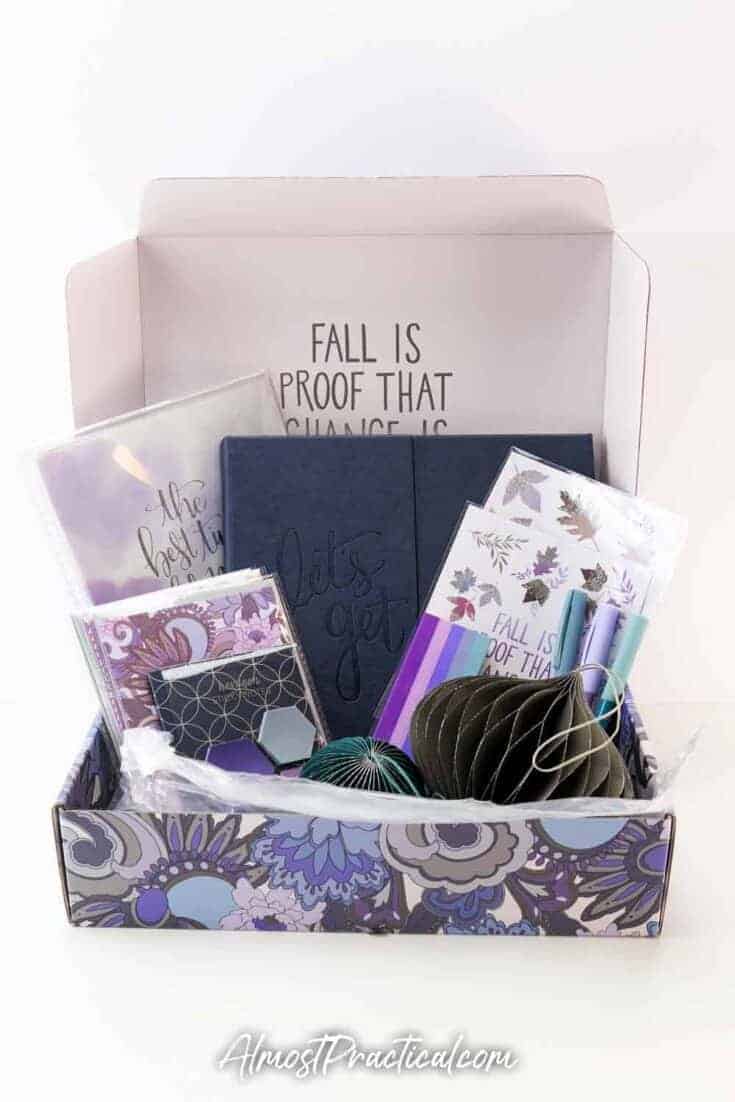 The Pad Folio was the highlight but I love the stickers, paper ornaments, cards, covers, and all the other planner accessories as well.
The sale for this box is over but you can get in on future EC Surprise Boxes – simply watch this page – it will update with the latest info when the boxes go on sale.
Past Erin Condren Surprise Boxes
The Erin Condren Seasonal Surprise Boxes come out quarterly and I have purchased several in the past.
Overall, I have been very pleased with what I received.
Many of the items are "exclusive" to the box. This means that they will not be available on the Erin Condren website to purchase separately.
Some of the items are "sneak peeks". This means that they will eventually be sold on the site, but purchasers of the Seasonal Box get a first look.
Here are my spoilers and unboxing videos of some the past boxes. Take a look to see an example of the things that come inside.
Remember – the boxes sell out quickly.
Watch the page linked above – it will update when sales of the next box open.
Happy Planning!