How to Clean a Pink Cricut Mat for Fabric
This post may contain affiliate links which means I make a commission if you shop through my links. Disclosure Policy
Today I finished a marathon face mask making session using my Cricut Maker machine.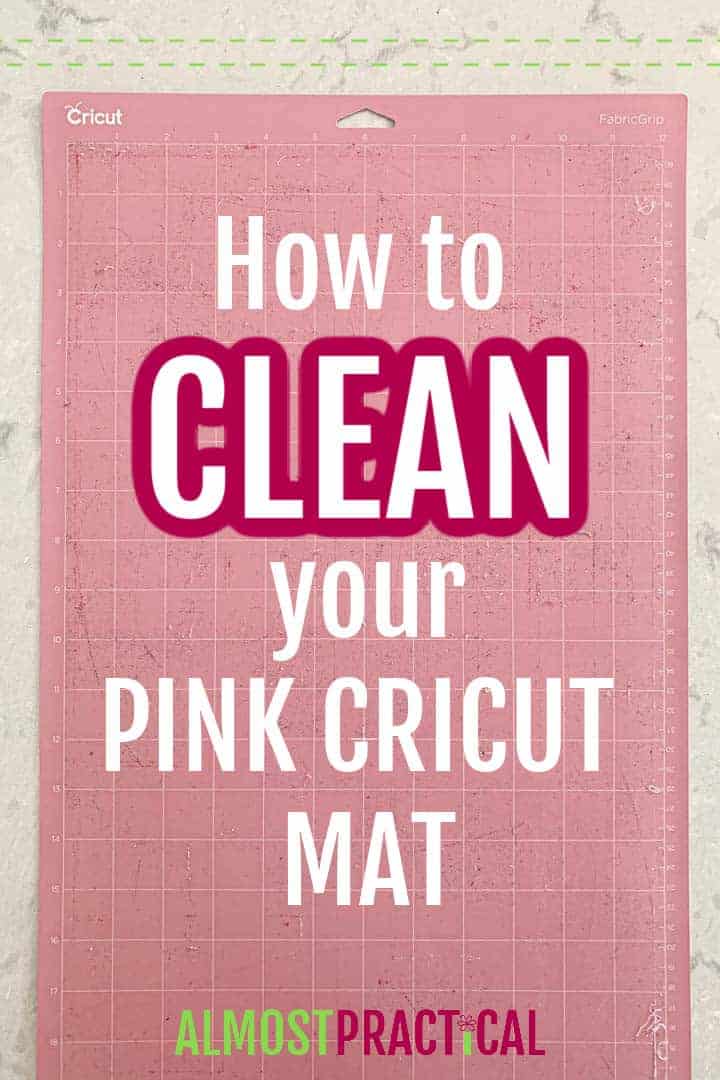 To cut out the fabric pieces, I used a 24 inch pink, fabric grip mat from Cricut.
I previously used this mat a long time ago to cut out the fabric for this cute bunny pillow for Easter.
So, I had a lot of old strings and fluff on this FabricGrip mat already.
After I cut all the pieces for the masks, I knew I was in trouble.
The mat was covered with fabric strings and it really wasn't very sticky any longer.
I really had no idea how to best clean the mat, and was thinking that I probably would need to get a new one.
Thankfully I discovered something that worked for me.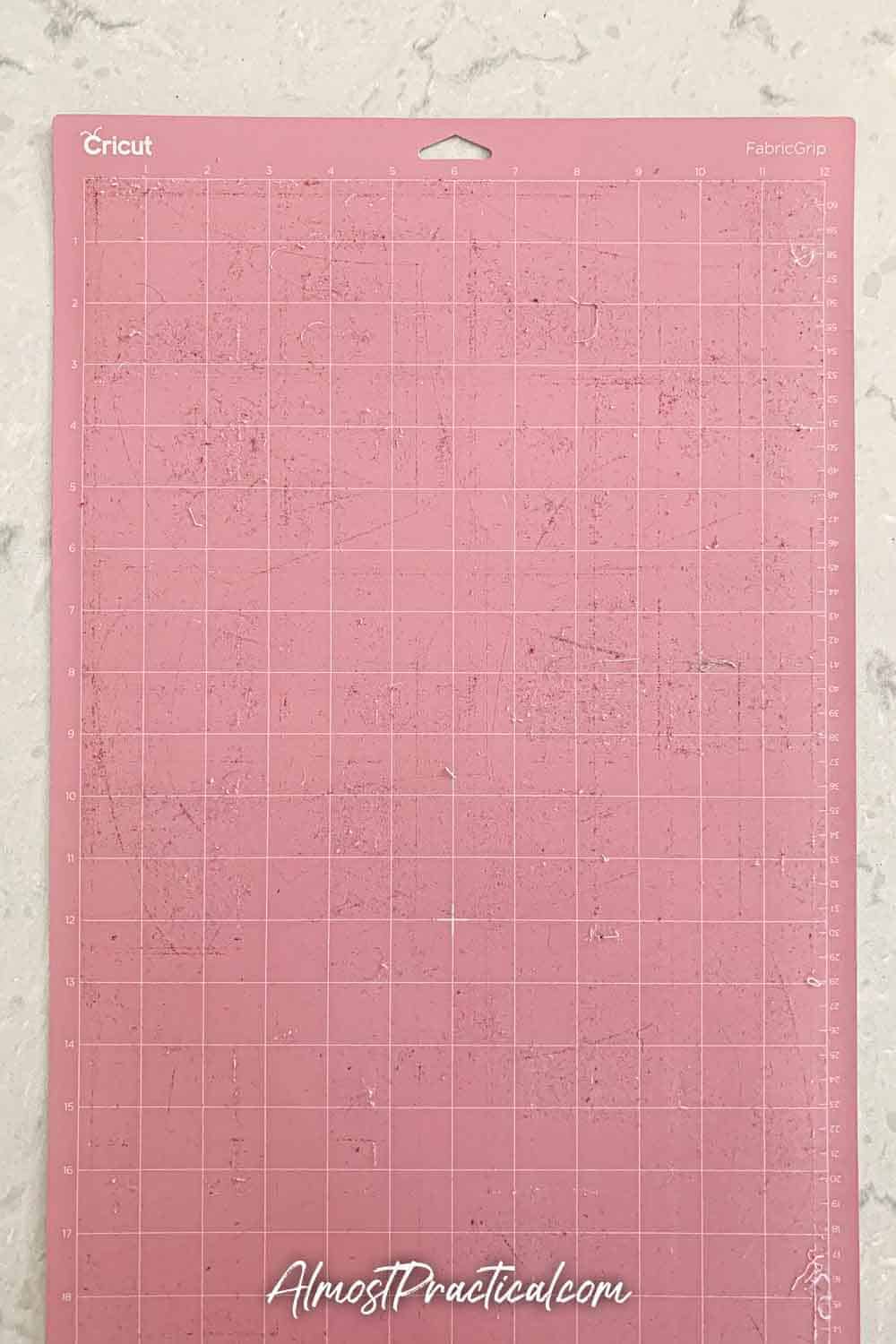 This Is How I Did It
First, let me tell you that Cricut does not mention this solution anywhere – so it is not "officially" recommended.
Use your own judgement as to whether you want to try this.
The solution that worked for me was: BABY WIPES.
For me it was not an issue because my mat was not sticky at all and I was planning to replace it anyway – so basically I had nothing to lose.
Yup.
Plain old baby wipes.
I used store brand, fragrance free alcohol free baby wipes.
It definitely took more than one.
I simply started rubbing the mat with a wipe and the minute fibers from my mat would attach to it.
When it got dirty, I continued on with a new one.
Honestly, it really surprised me as to how well this method worked.
Once the mat dried out, it was pretty sticky again.
I wish I had taken more photos of the before to show you.
The photo above was after one pass with the baby wipes (you should have seen it before that!) and the photo below is when I finished.
Some of the remaining white marks are not threads but actual cuts in the mat – so I know that I will need to replace it at some point soon.
But happily, this mat now has a few more miles left on it, at least.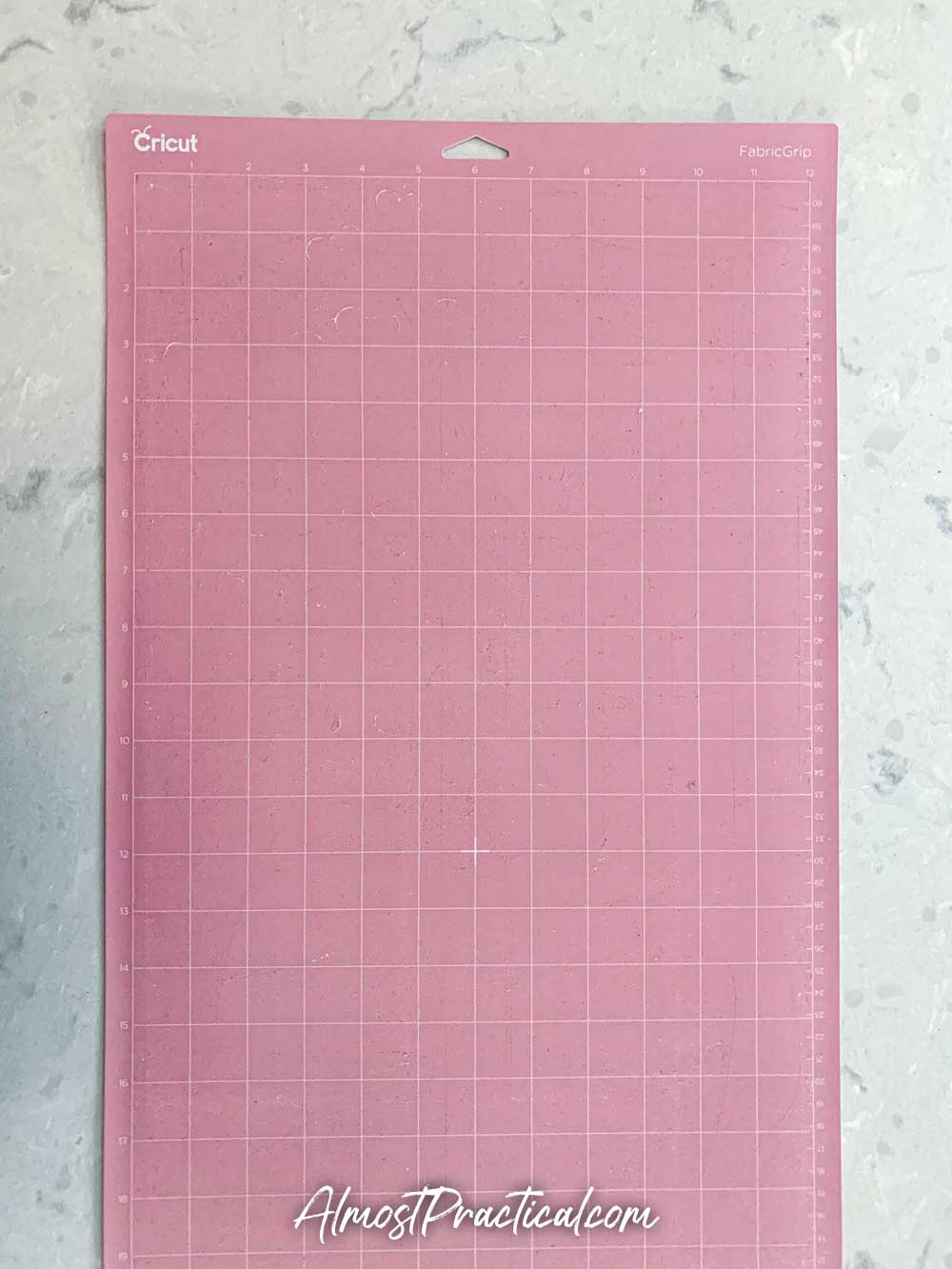 If you tried this, or if you have a different method that works for you, let me know in the comments below.
More Cricut Posts You Might Enjoy
Enjoy!